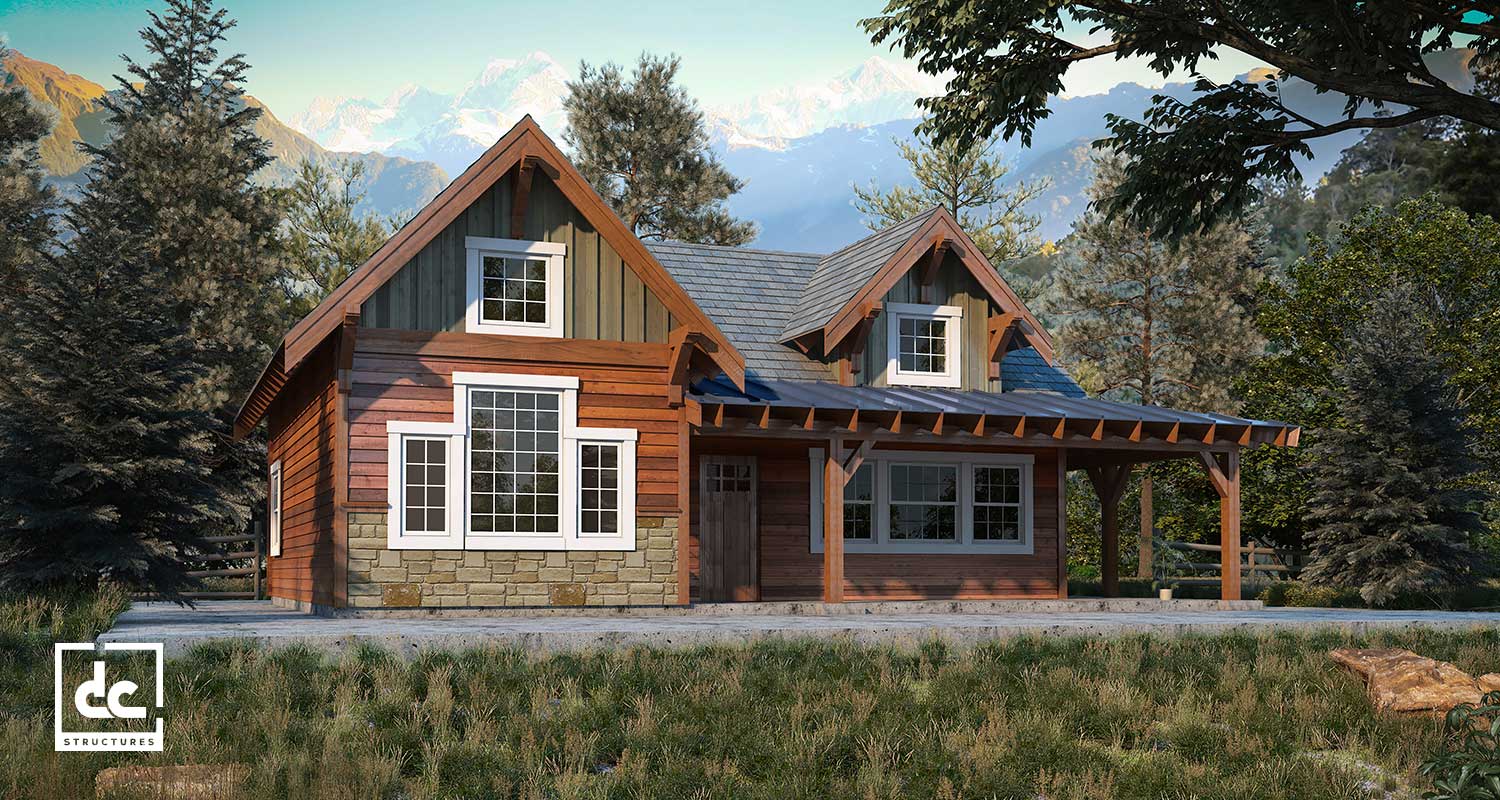 The Rogue
Cabin Kit
This two bedroom cabin is the perfect for a getaway or full-time living.
THE 
Rogue
A rustic retreat with a master suite.
With two bedrooms, two bathrooms and a 948 sq. ft. floor plan, the Rogue Cabin Kit is a multi-purpose cabin design that offers the comfort of a master suite, the warmth of an open-concept living area with vaulted ceilings, and the charm of a covered porch. All of our cabins boast the classic DC Structures heavy timber look, with cedar siding and post and beam construction, and the Rogue is no exception.
Built from only the finest lumber from the Pacific Northwest, this design has the warmth and comfort you would look for in any cabin or vacation home. The natural wood exterior and heavy timber accents will add value to any property.
With hundreds of options and upgrades available, The Rogue could be your special getaway!
The Rogue cabin kit features a master suite, an open living area, and a covered porch.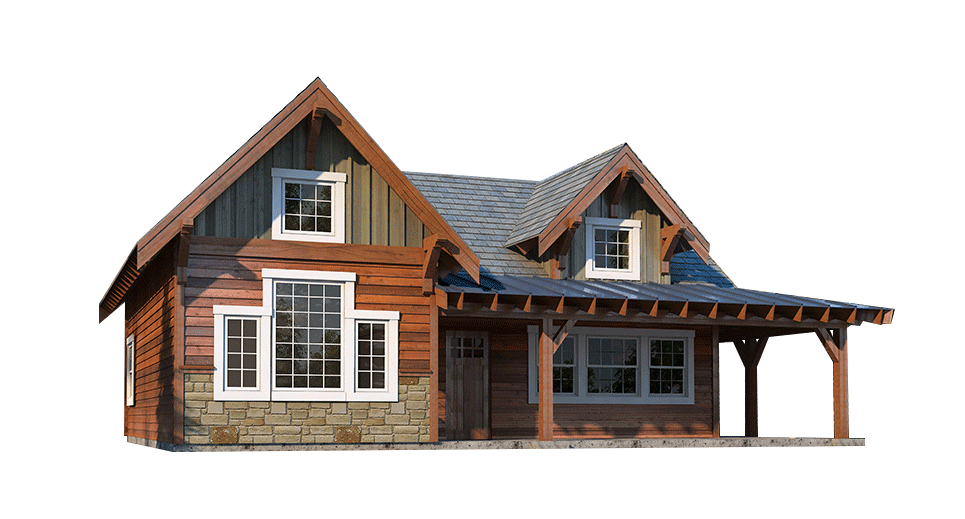 The Rogue
Specifications
Every DC Structures cabin kit consists of a comprehensive materials package filled with the highest quality materials.
2 Bedrooms
2 Bathrooms
Cedar Siding & Trim
2 Knotty Alder Doors
Open Living Area
Covered Porch
Vaulted Ceilings
Window Package
"I'm not that easy to please, but I can tell you DC structures not only met but exceeded my expectations."

— Bob Coen—Damascus, OR

"Our animals are around us constantly; we are able to have our dogs, horses and cats in one location so we don't have to be commuting to take care of them."

— Jeff Meyer—Fairplay, CO

"We've lived on this property for 22 years and it's a wonderful piece of property with spectacular views. The barn looks like it should have always been here."

— Brian Sonnenberg—West Linn, OR
The Rogue

 Floor Plan

We produce the best blueprints in the industry, highly detailed and engineered to make permitting and construction a breeze.
Floor Plan Details
Start planning your dream cabin.
This example floor plan shows how the Rogue creates an open, modern space within a rustic all-wood cabin. With a master suite, vaulted ceilings in the open living area, and a covered porch with access from the front door and the kitchen, this cabin is perfect for a full-time residence or weekend entertaining with friends and family.
Additional resources include:
Build support from real builders
All hardware necessary for assembly
Site-specific structural engineered blueprints
Want to know exactly what's included with your Rogue cabin kit? Download our detailed materials list!
Options & Upgrades
With more available options and upgrades than any other cabin kit provider, you can make the Rogue your very own. We'll work closely with you to make sure your cabin is personalized to meet your unique needs.
Looking for more cabin plans? Great news!
We have three other cabin kit designs that might meet your needs.