The Brightwood 48′
Clerestory Barn Kit
This versatile package is flexible and functional.
THE 
BRIGHTWOOD 48′
The Brightwood 48′ is perfect for your horses or hobbies.
The Brightwood 48′ clerestory barn kit is a classic structure that can be adapted to suit your hobbies and lifestyle. This package's simple, single-story design is both attractive and functional, maximizing natural lighting and ventilation. The open-ended design can be modified to serve as a barn, workshop or garage for your property.
This pre-engineered barn package was designed using the reliable method of post and beam construction, meaning it is sure to last for generations to come. All kits include two steel-framed breezeway doors, clerestory windows and highly detailed blueprints. Douglas fir posts from the Pacific Northwest give the structure an elegant look.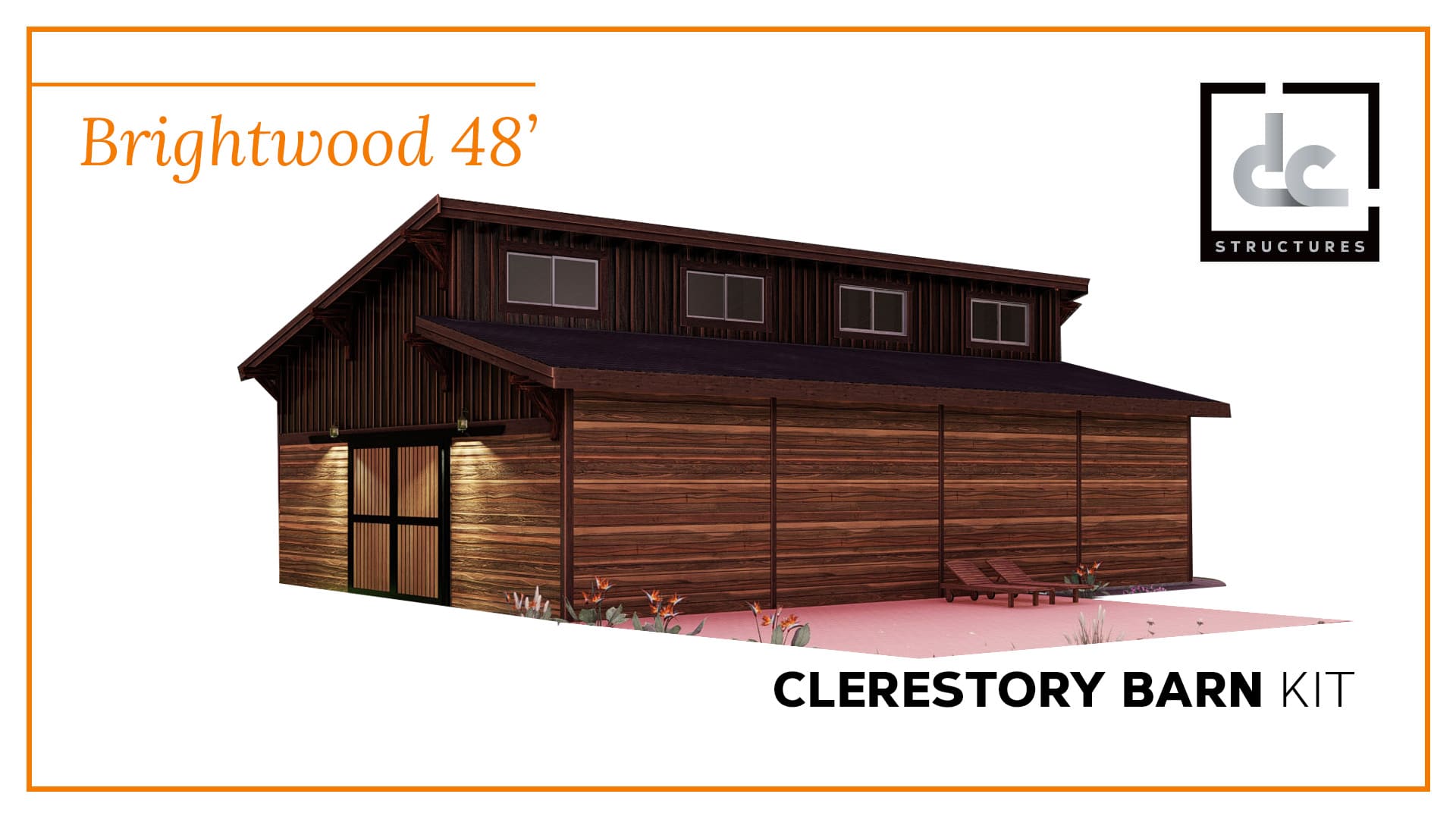 This highly adaptable design can be a barn, workshop or garage.
Brightwood 48′
Specifications
This pre-engineered package is the whole kit and caboodle.
12′ Breezeway
11′ 6″ Sidewall
Window Package
3/12 Roof Pitch
Douglas Fir Posts
2 Breezeway Doors
"I'm not that easy to please, but I can tell you DC structures not only met but exceeded my expectations."

— Bob Coen—Damascus, OR

"Our animals are around us constantly; we are able to have our dogs, horses and cats in one location so we don't have to be commuting to take care of them."

— Jeff Meyer—Fairplay, CO

"We've lived on this property for 22 years and it's a wonderful piece of property with spectacular views. The barn looks like it should have always been here."

— Brian Sonnenberg—West Linn, OR
Brightwood 48′

Floor plan

Make the Brightwood work for you by adapting it to suit your lifestyle.
Floor Plan Details
Practical and attractive go hand-in-hand.
This example floor plan shows the Brightwood 48′ with a wide open main level. This kit has room for up to eight horse stall packages, including high-quality galvanized-steel-framed stall fronts and dutch doors, stall mats, chew protection and stall dividers. With its generous center aisle and classic clerestory windows, this package is as functional as it is attractive.
Additional resources include:
Build support from real builders
All hardware necessary for assembly
Site-specific structural engineered blueprints
What materials come with the Brightwood 48′ barn kit? Download our materials list and learn more!
We want to turn your ideas into actionable plans.
See how our clients have taken our kits and made them their own.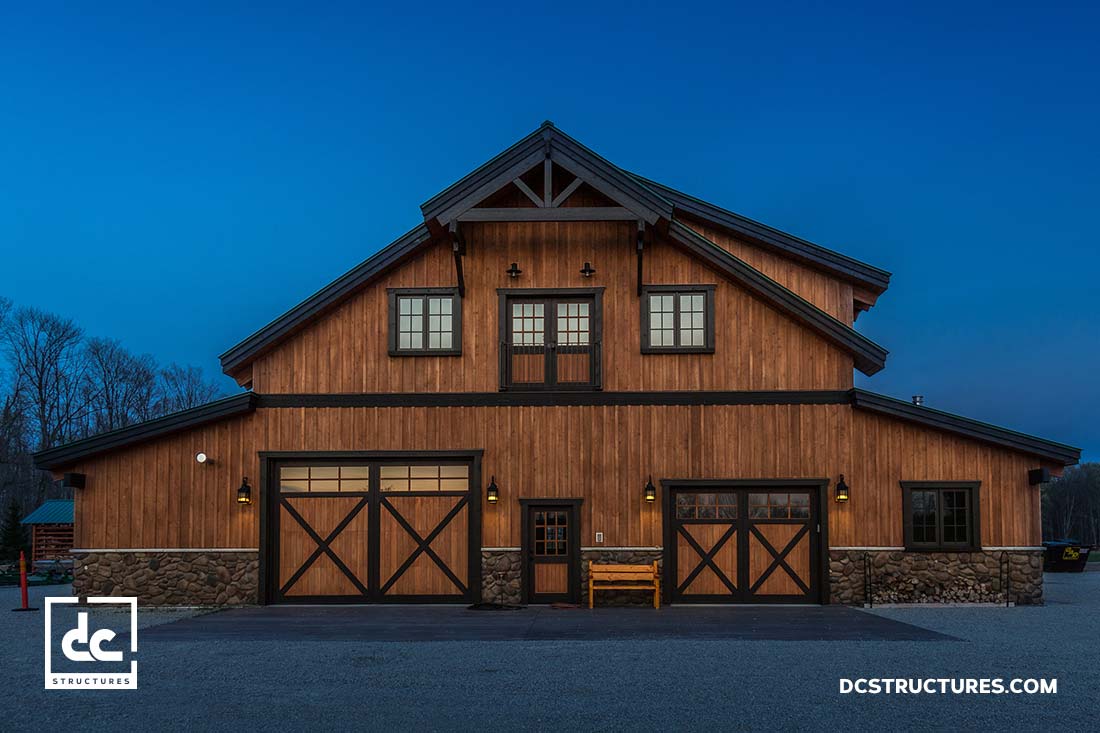 Daggett, MI
This workshop with living quarters was adapted from an Oakridge apartment barn kit to serve as home base during hunting season. With ample room for equipment storage and a cozy cabin-like living area, this home is both functional and attractive.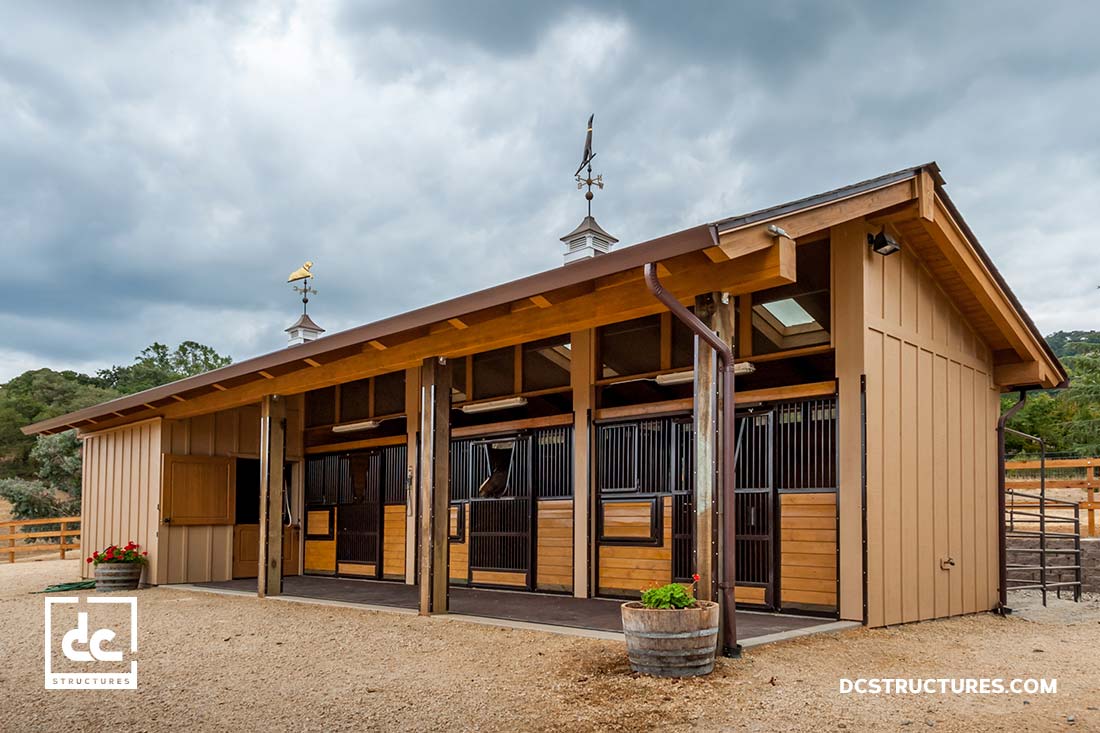 San Jose, CA
This Pendleton shed row barn kit has room for three horses and all the equestrian necessities. With automatic waterers in each stall and a design that optimizes natural lighting and ventilation, this compact barn is low-maintenance.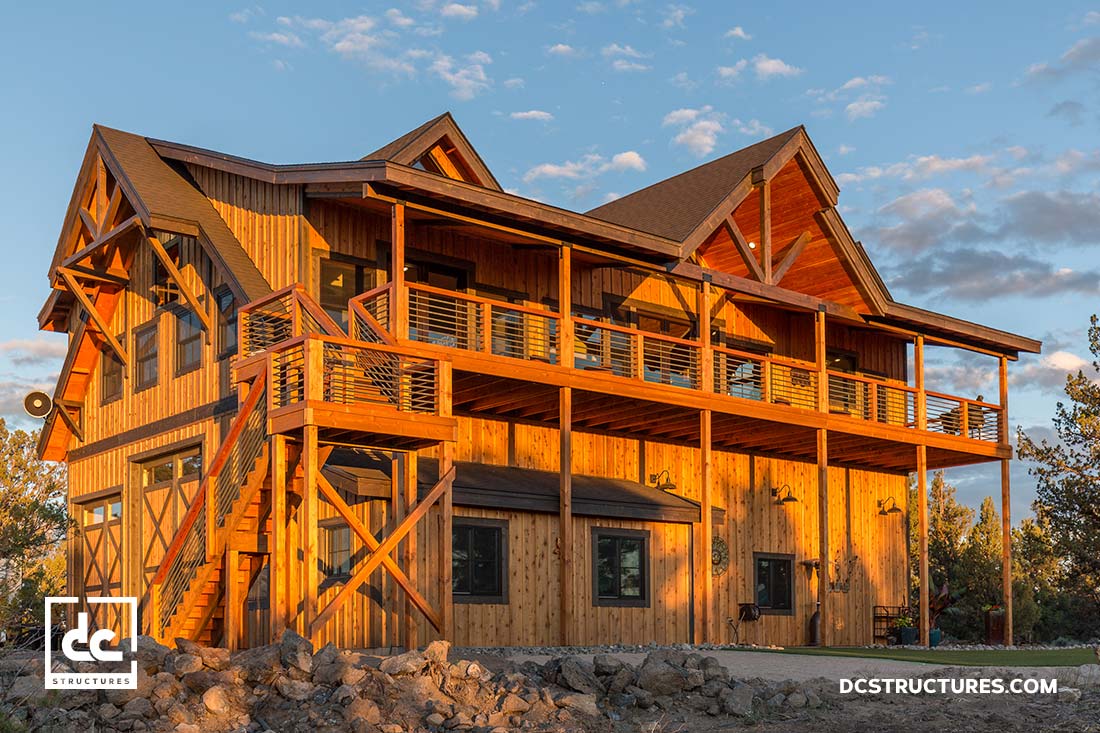 Bend, OR
This Oakridge apartment barn kit was modified to serve as a large garage with living quarters. Upstairs, an open-concept kitchen, living and dining area connects to a sweeping covered deck, lending an airy elegance to the home.