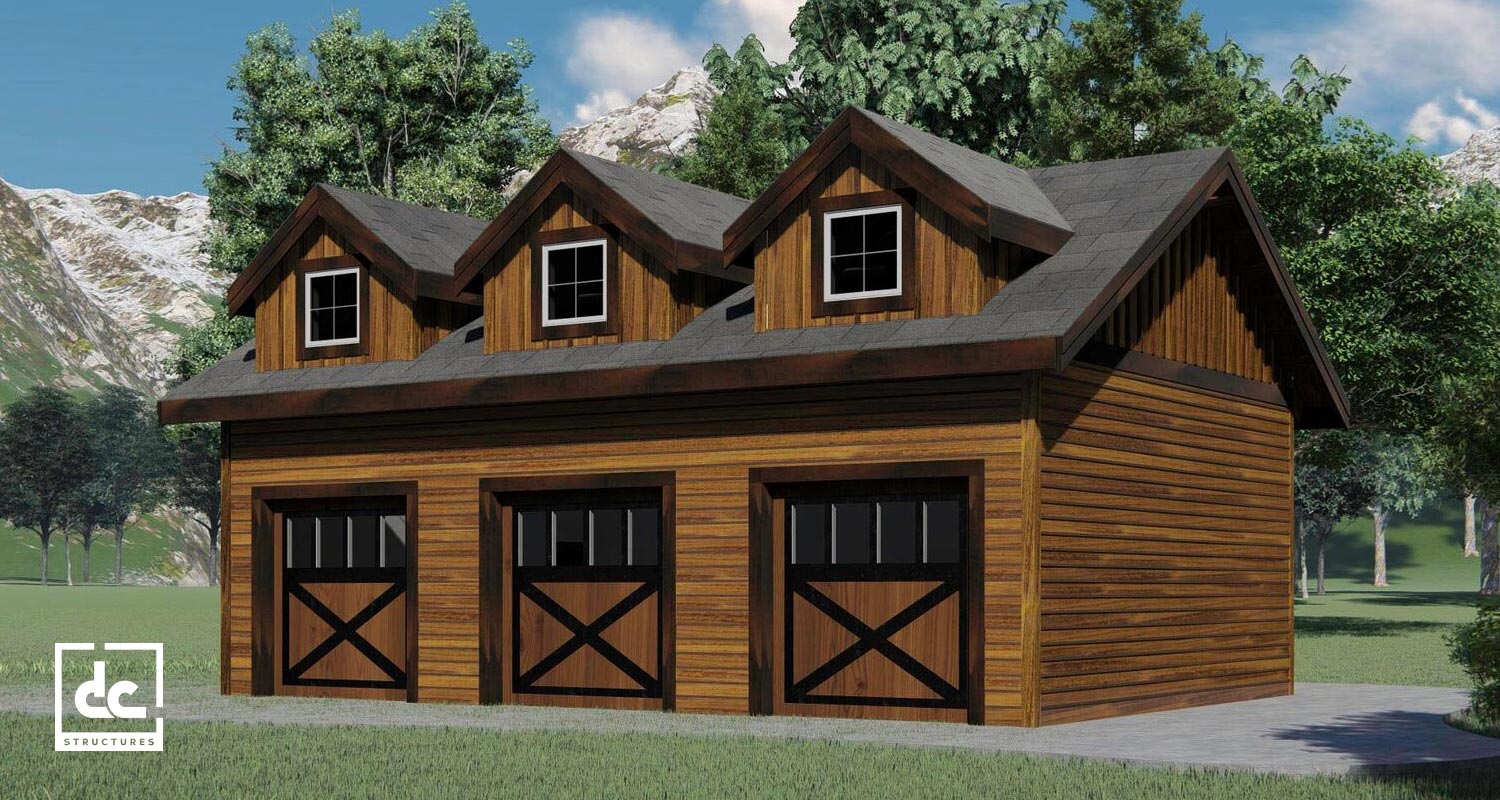 The Sellwood 36′
Workshop & Garage Kit
This comfortable work space can be your home away from home.
THE 
SELLWOOD 36′
The Sellwood 36′ is a perfect spare-time hangout.
Whether you're looking for a home for your business, a garage to store your toys or a workshop to hone your craft, the Sellwood 36 has a wide-open design can be easily adapted to suit your needs. With 864 sq. ft. of single-level space to work with, we'll craft a floor plan that works for you.
Featuring select grade cedar siding and trim, this pre-engineered garage and workshop kit will withstand the weathering of time. Clear span wood trusses give you total flexibility, with no interior walls or posts. All kits come with a door and window package, three gable dormers, and three garage bays. Client to supply garage doors.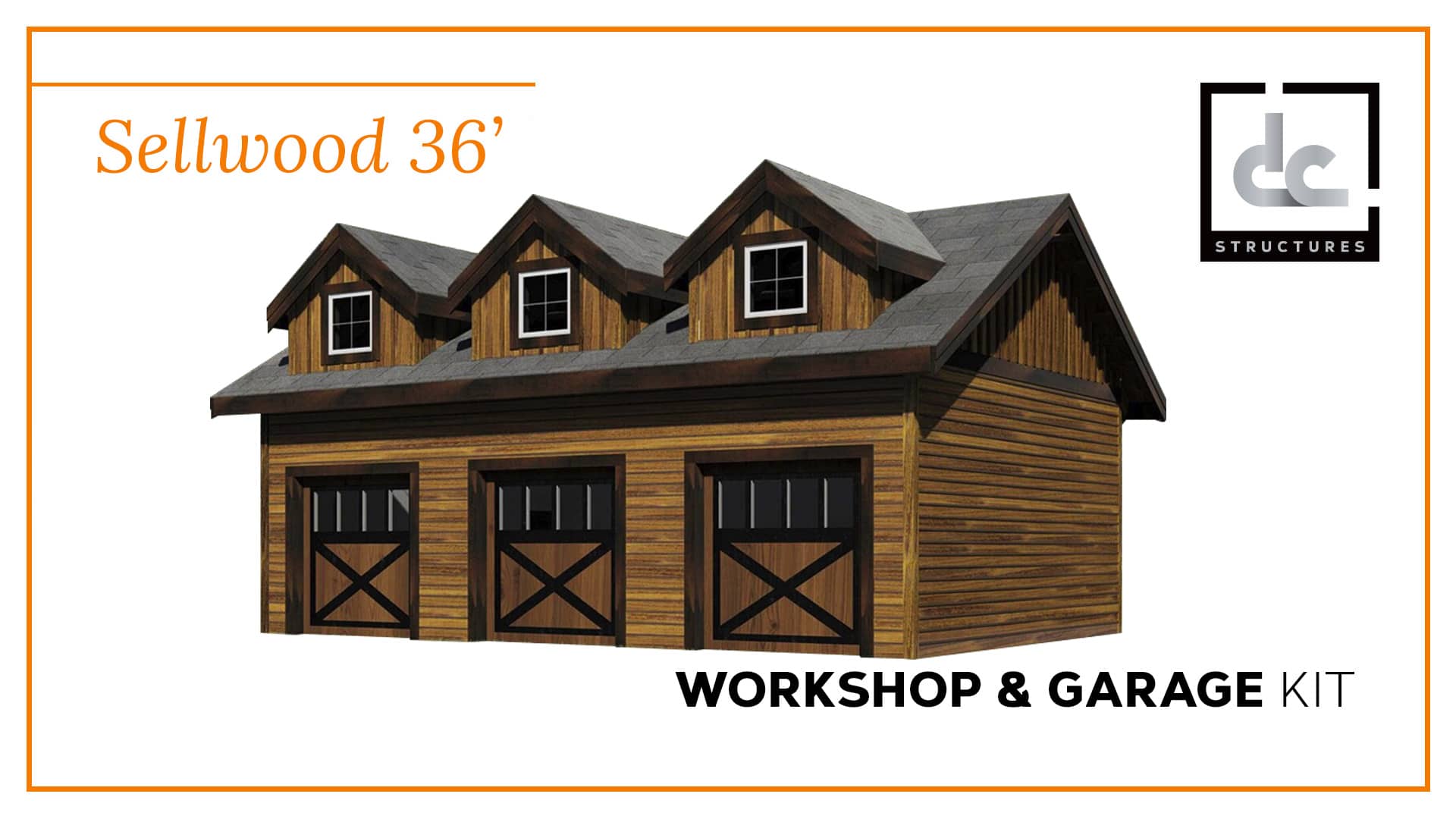 Price does NOT include garage doors.
Sellwood 36′
Specifications
This pre-engineered package has everything you need to get started on your build.
7/12 Roof Pitch
3 Gable Dormers
Door & Window Package
Clear Span Trusses
Cedar Siding & Trim
Rainscreen Wall System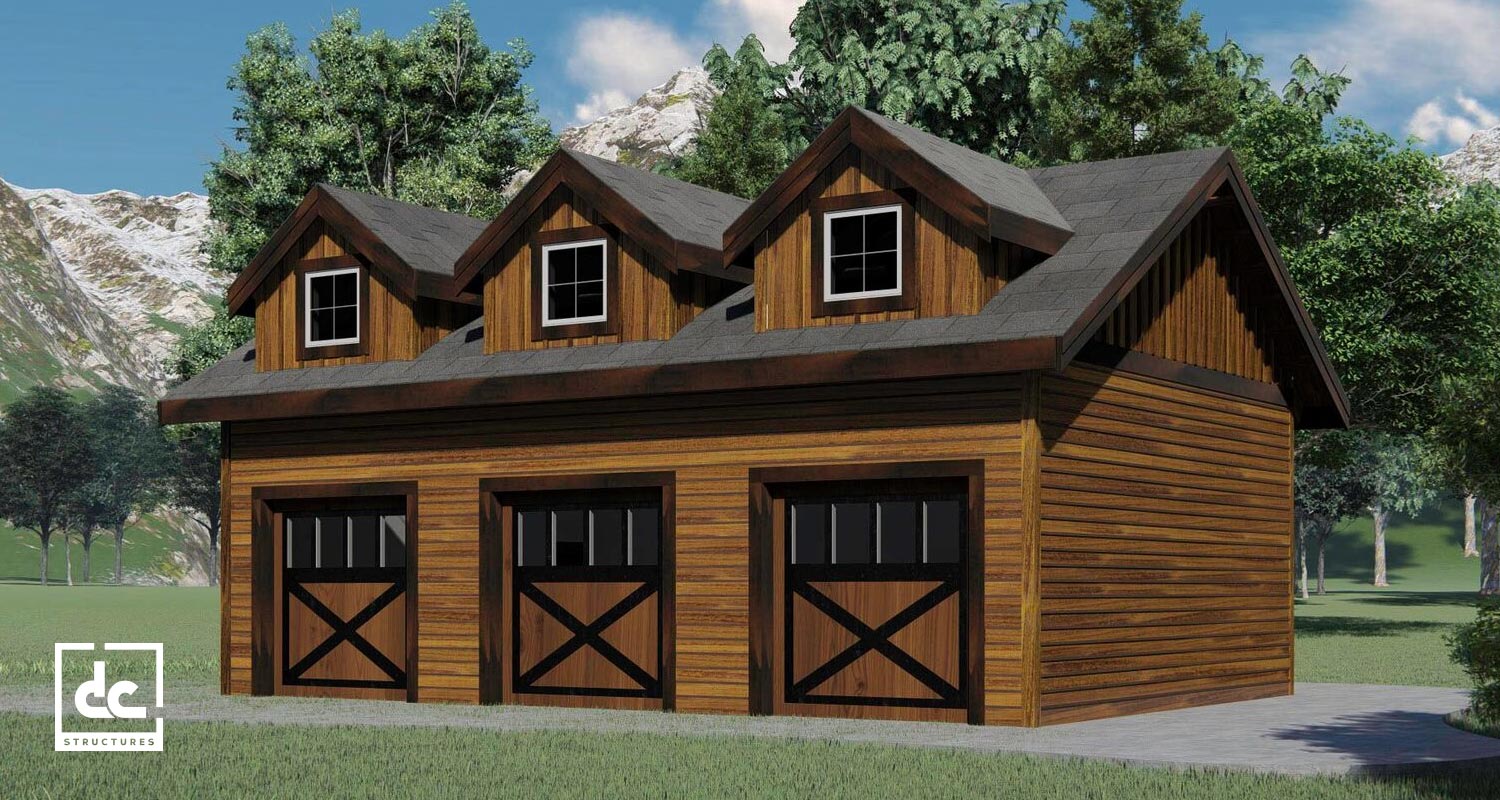 "I'm not that easy to please, but I can tell you DC structures not only met but exceeded my expectations."

— Bob Coen—Damascus, OR

"Our animals are around us constantly; we are able to have our dogs, horses and cats in one location so we don't have to be commuting to take care of them."

— Jeff Meyer—Fairplay, CO

"We've lived on this property for 22 years and it's a wonderful piece of property with spectacular views. The barn looks like it should have always been here."

— Brian Sonnenberg—West Linn, OR
Sellwood 36′

Floor plan

This design can be adapted to suit your lifestyle.
Floor Plan Details
Enjoy your hobbies your way.
This example floor plan illustrates the fully open design ready for vehicles and equipment. Want to put up some walls? We'll create a custom floor plan that meets your needs.
Additional resources include:
Build support from real builders
All hardware necessary for assembly
Site-specific structural engineered blueprints
What materials come with the Sellwood 36′ workshop kit? Download our materials list and learn more!
We make it easy for you to build your dream barn or barn-style home.
Take a look at how our clients modified their kits to make them their own.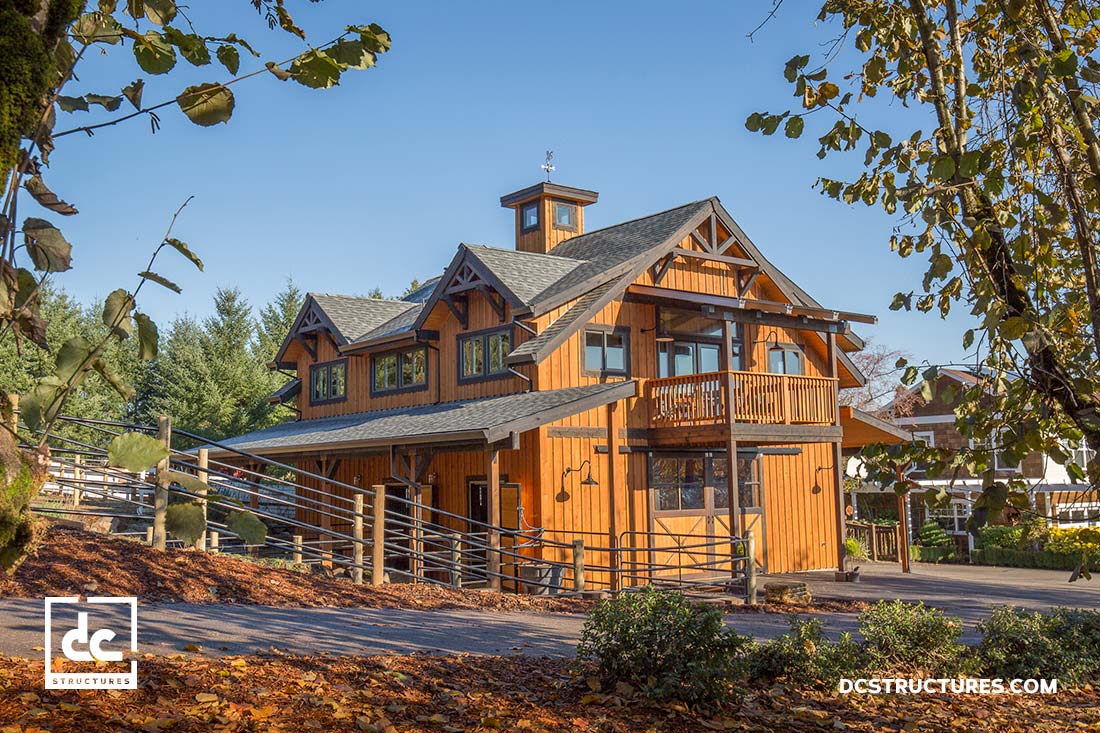 Cornelius, OR
This Oakridge apartment barn boasts a number of sustainable features that keep the property's carbon footprint low. With skylights that optimize natural lighting and a solar panel and electric car charging station, this barn home is both efficient and attractive.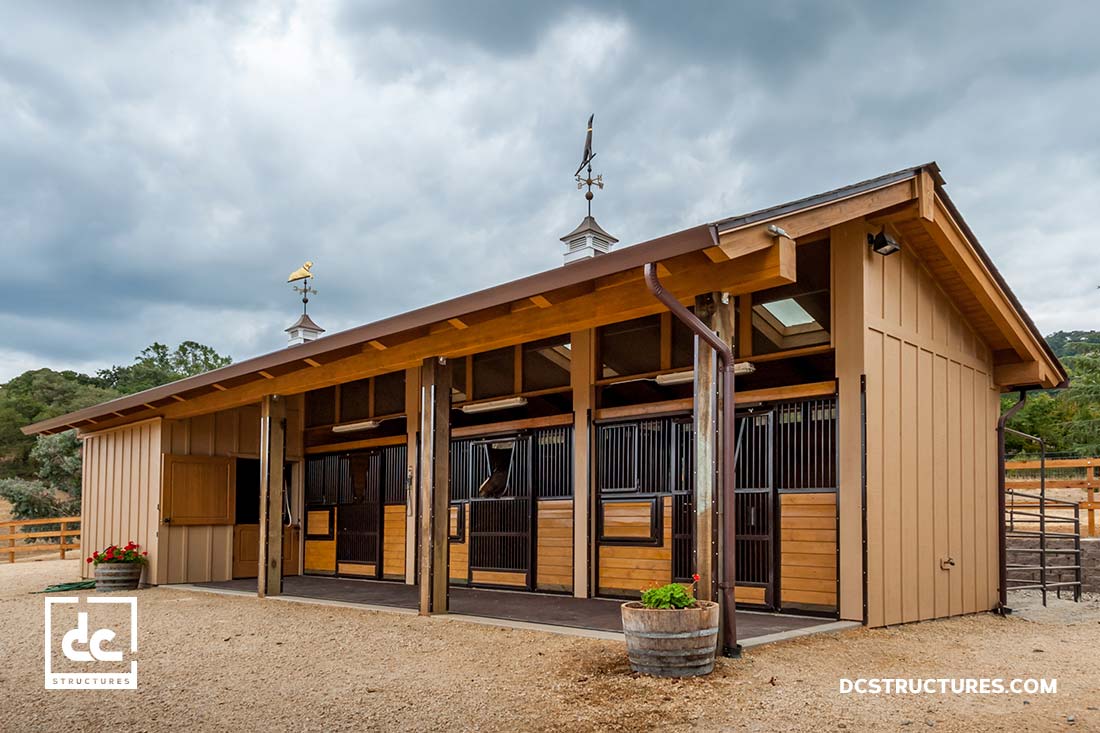 San Jose, CA
This three-stall horse barn was adapted from a Pendleton shed row barn kit. With automatic waterers in each stall and a design that maximizes natural lighting and ventilation, this equestrian setup is low impact and easy to maintain.
West Linn, OR
This Prairie arena makes it possible to pursue equestrian hobbies year round, regardless of the weather. An enclosed viewing area warmed by high-quality infrared heaters makes it comfortable for spectators as well.
Need a different size? Great news!
The Sellwood workshop and garage kit comes in five sizes! View the other sizes below!