THE 
Voyager 96′
The Voyager 96′ is a big workshop with zero complication.
Think about your favorite hobby, and then ask yourself what kind of space you'd need to house it. If your trades or hobbies call for ample room to spread out, look no further than the Voyager 96′. With five garage bays and a flexible floor plan, this workshop and garage kit is truly what you make it.
The Voyager 96′ was designed with clear span trusses, which means there are no interior walls or posts to limit your floor plan design. The functionality of pressure-treated arena posts is complemented by the elegance of the cedar board and batten siding. This kit is ideal as a workshop or storage space.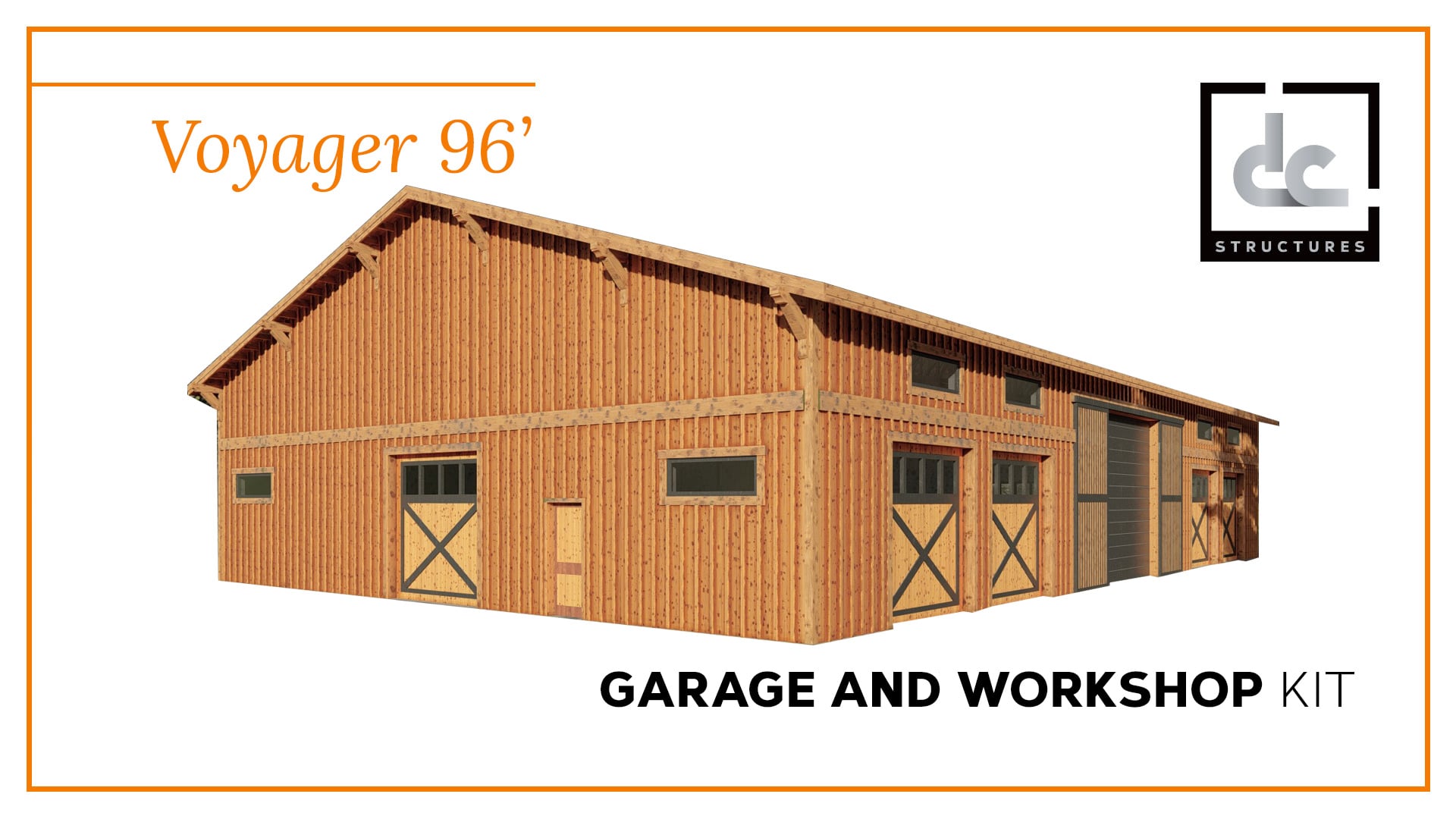 Price does NOT include garage doors.
Voyager 96′
Specifications
This package is pre-engineered and builder-ready.
4/12 Roof Pitch
60′ Steel Trusses
Door & Window Package
Clear Span Trusses
Cedar Siding & Trim
Douglas Fir Framing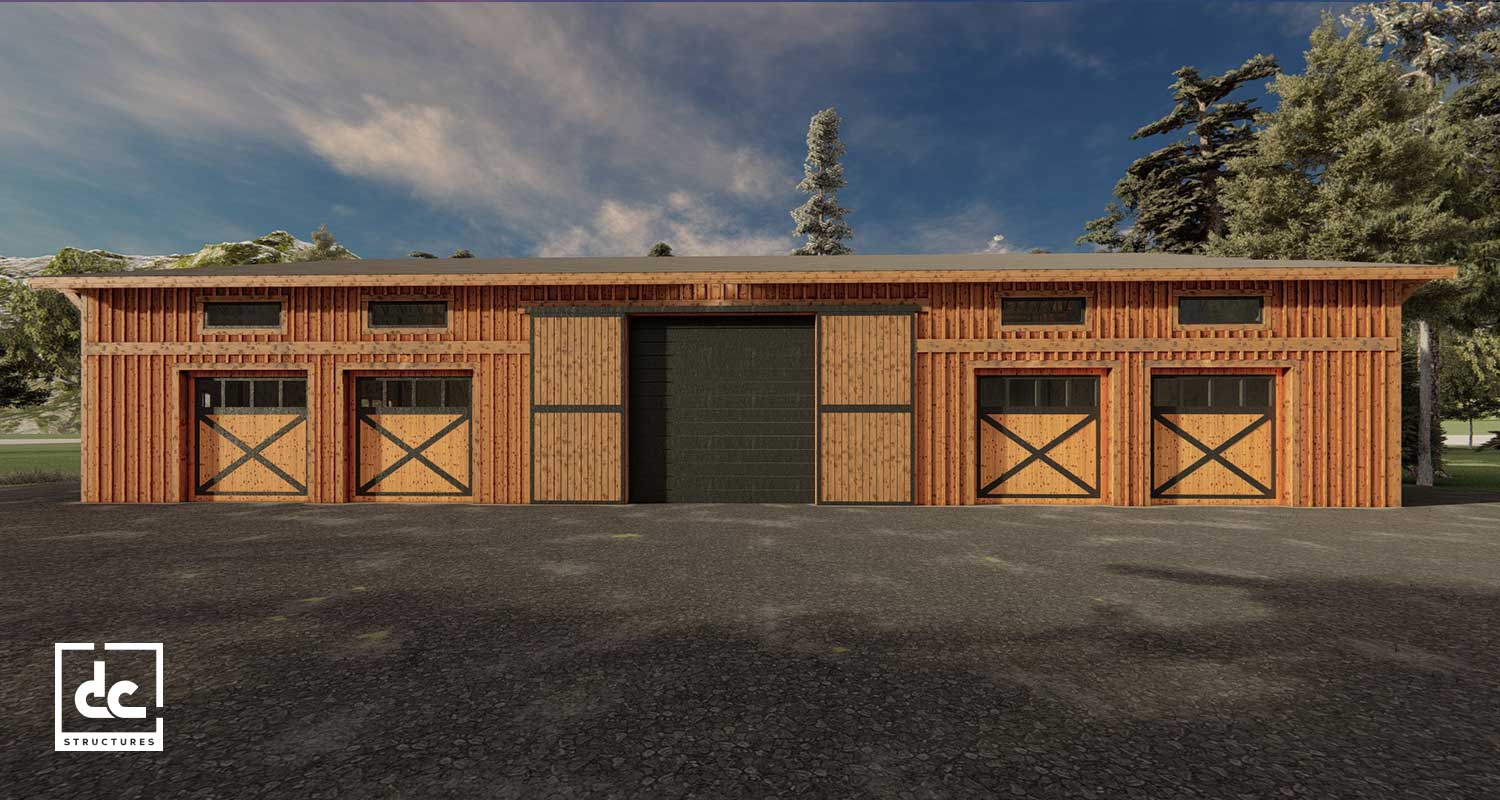 "I'm not that easy to please, but I can tell you DC structures not only met but exceeded my expectations."

— Bob Coen—Damascus, OR

"Our animals are around us constantly; we are able to have our dogs, horses and cats in one location so we don't have to be commuting to take care of them."

— Jeff Meyer—Fairplay, CO

"We've lived on this property for 22 years and it's a wonderful piece of property with spectacular views. The barn looks like it should have always been here."

— Brian Sonnenberg—West Linn, OR
Voyager 96′

Floor plan

This design can be adapted to meet your needs.
Floor Plan Details
Wide Open Spaces. Or Not.
This example floor plan illustrates the blank canvas that is the Voyager workshop and garage kit. Keep it open or put up some walls—make it whatever you need it to be to better enhance your lifestyle.
Additional resources include:
Build support from real builders
All hardware necessary for assembly
Site-specific structural engineered blueprints
What materials come with the Voyager 96′ workshop kit? Download our materials list and learn more!
We're in the business of turning your ideas into concrete plans.
See how we've helped our customers achieve their goals.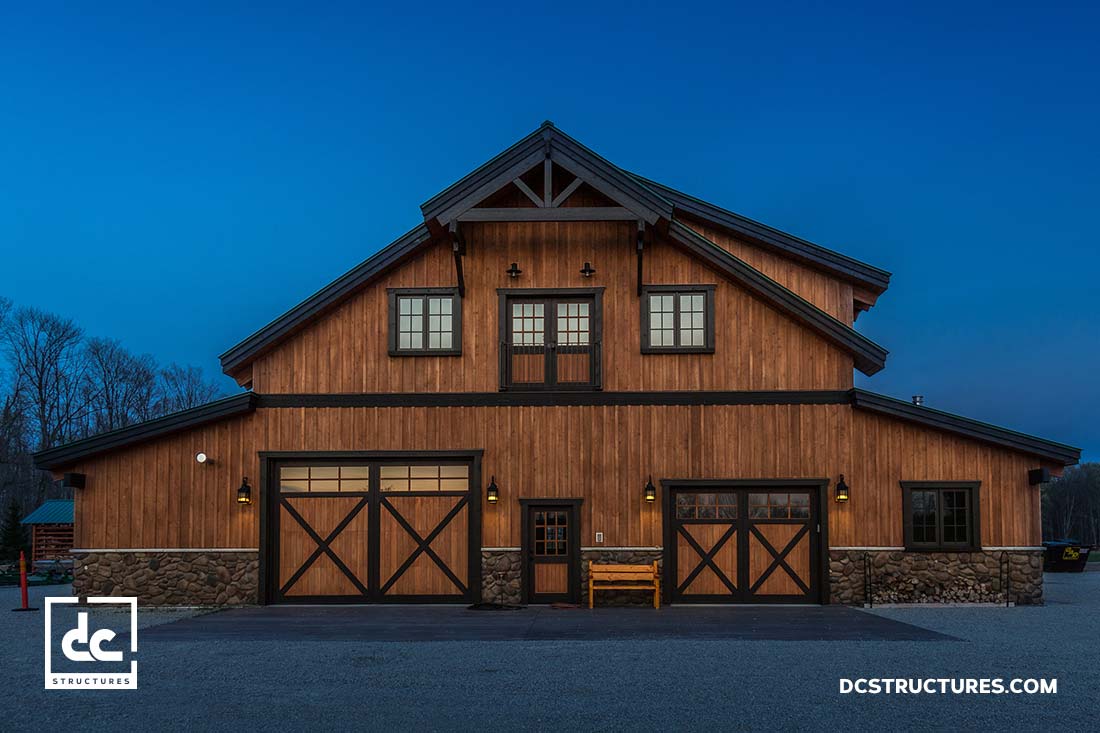 Daggett, MI
This cabin-style workshop with living quarters was adapted from an Oakridge apartment barn kit. With ample space for equipment storage and a cozy living space replete with wet bar and game room, this functional structure is a great home base during hunting season.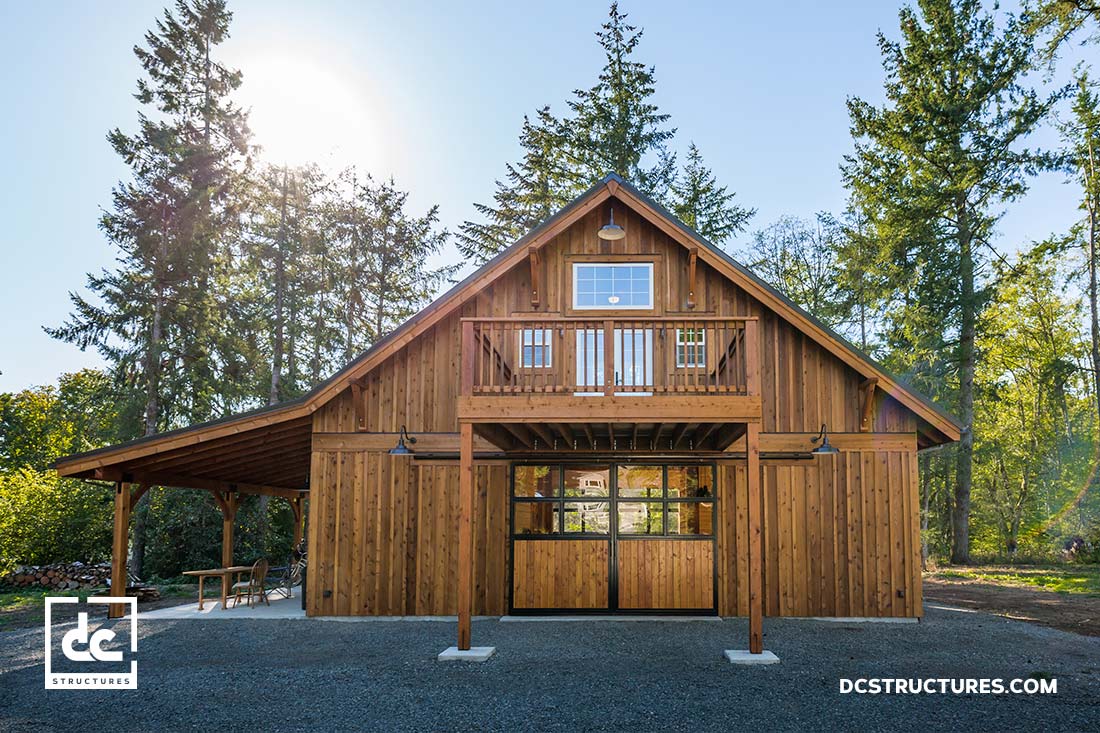 Damascus, OR
This backyard party barn boasts a workshop, mudroom and storage for work, and a custom bar, sweeping deck and upstairs loft for play. Traditional timber frame stairs add a touch of rustic elegance to this modified Columbia barn kit.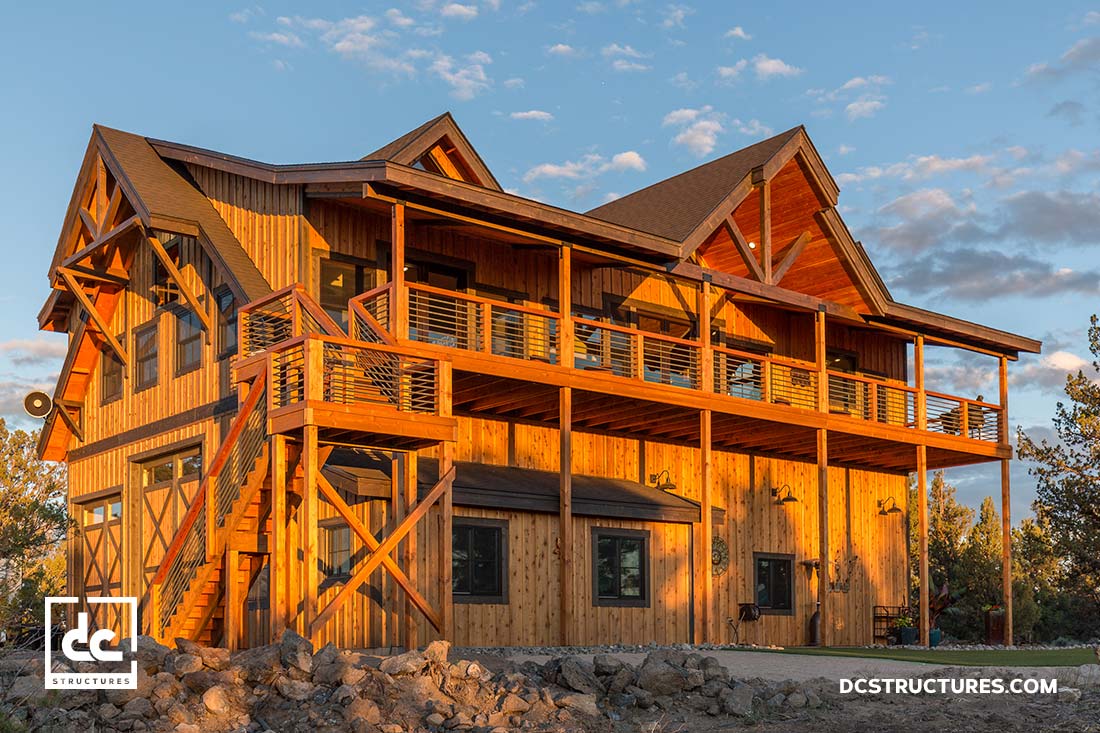 Bend, OR
This large, three-door garage with upstairs living quarters is an elegant and functional space. Starting from an Oakridge kit design, this modified home boasts a stunning open-concept kitchen, living and dining area, as well as a sweeping covered deck.
Need a different size? Great news!
The Sellwood workshop and garage kit comes in five sizes! View the other sizes below!