Kauai Fruit Barn
Kilauea, HI
PROJECT SUMMARY:
---
This unique barn is planned for a spectacular location on the north shore of Kauai in the Hawaiian islands. Our clients made a number of modifications to a Powell 60′ monitor barn kit to create a new centerpiece for their thriving organic farm. The structure was stretched from a 36′ x 60′ footprint to 38′ x 66′, and several posts were removed or rearranged to create a more open central barn space. The second floor was raised from 11′ to 13′ and the ridge height was lowered, reducing the roof pitch. The entire building is encircled by an 8′ covered shed roof that is partially screened in for fruit and vegetable storage.
The interior of the building includes a large farm processing kitchen filled with sinks, counters, refrigerators and a cooking range, three restrooms, several office spaces and plenty of storage, including a center aisle loft. This project is still being designed. Check back later for photos of the completed structure!
3,413 SQ. FT.
Wraparound Shed Roof
Farm Processing Kitchen
Storage Loft
Barn
2 Offices
3 Restrooms
Storage
HardiePanel Siding & Trim
Screened Lanais
(2) Sliding Barn Doors
4′ x 4′ Aesthetic Cupola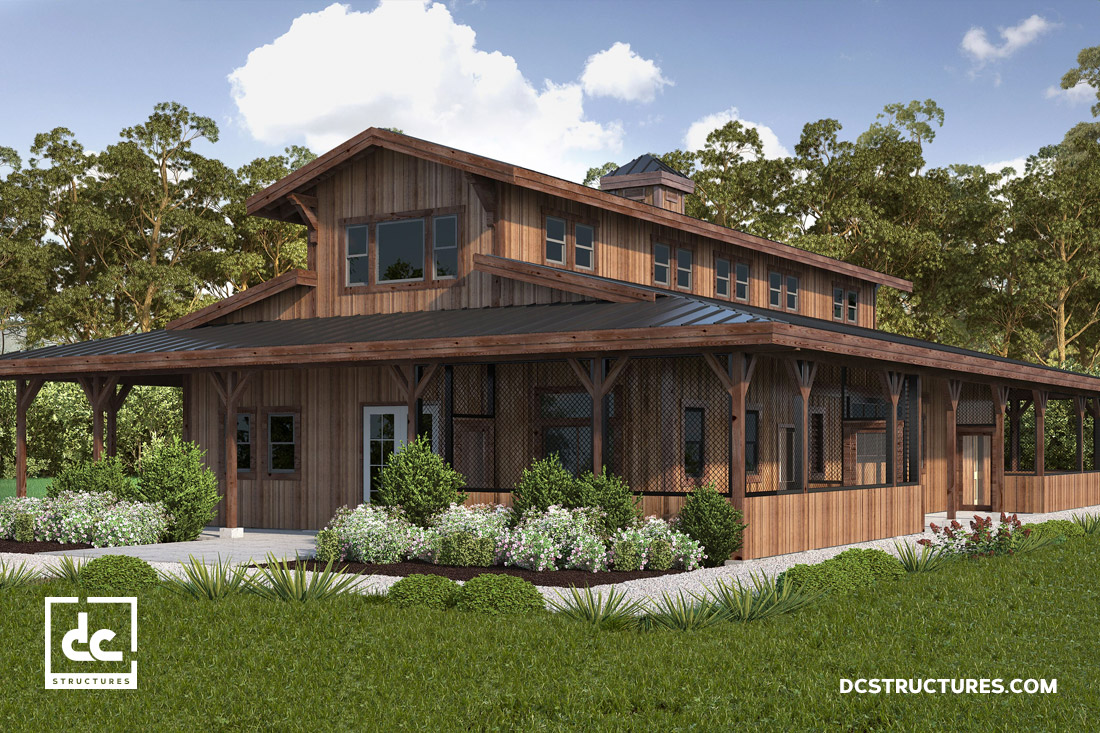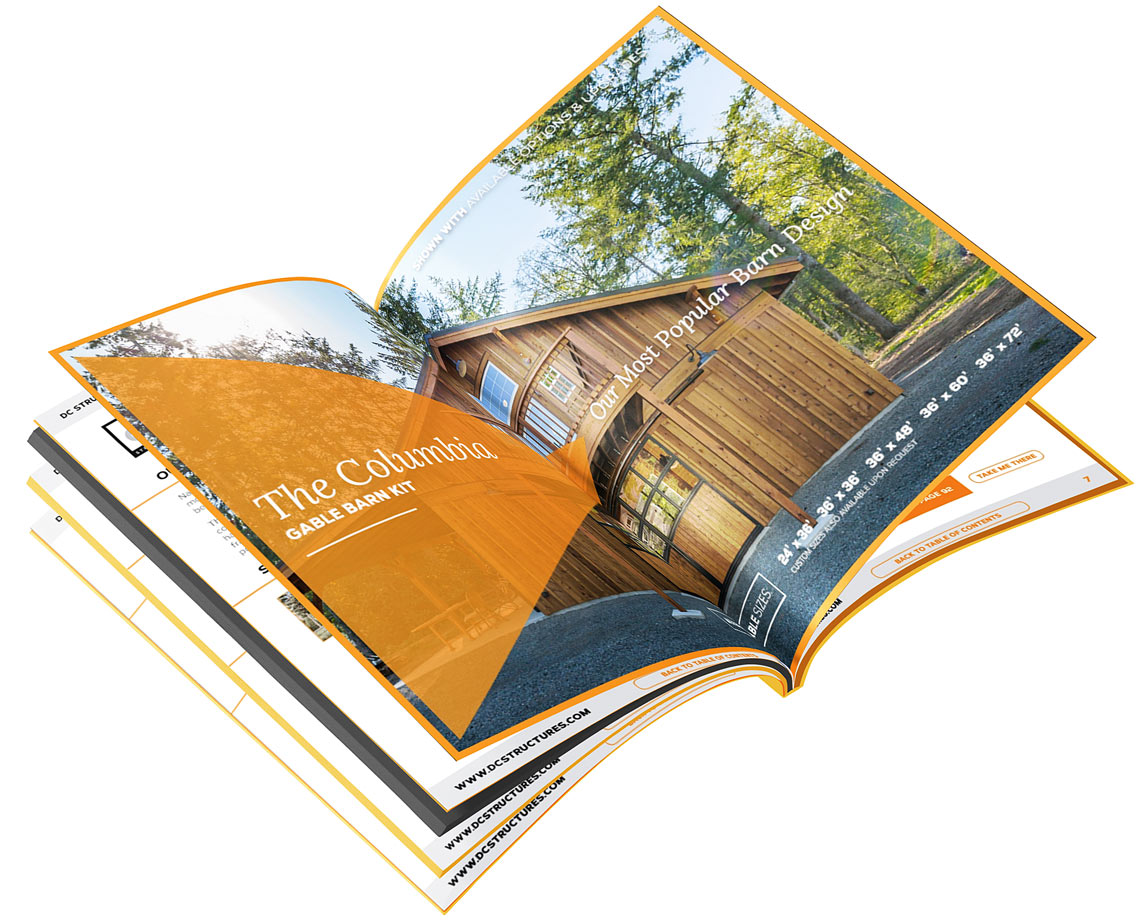 REQUEST A FREE DIGITAL CATALOG
---
Start planning the building of your dreams with the latest DC Structures product catalog, containing loads of information on pricing, materials, options and upgrades, photos, videos and more.