DC Structures
Project Gallery
This Oakridge workshop with living quarters is a great home base during hunting season.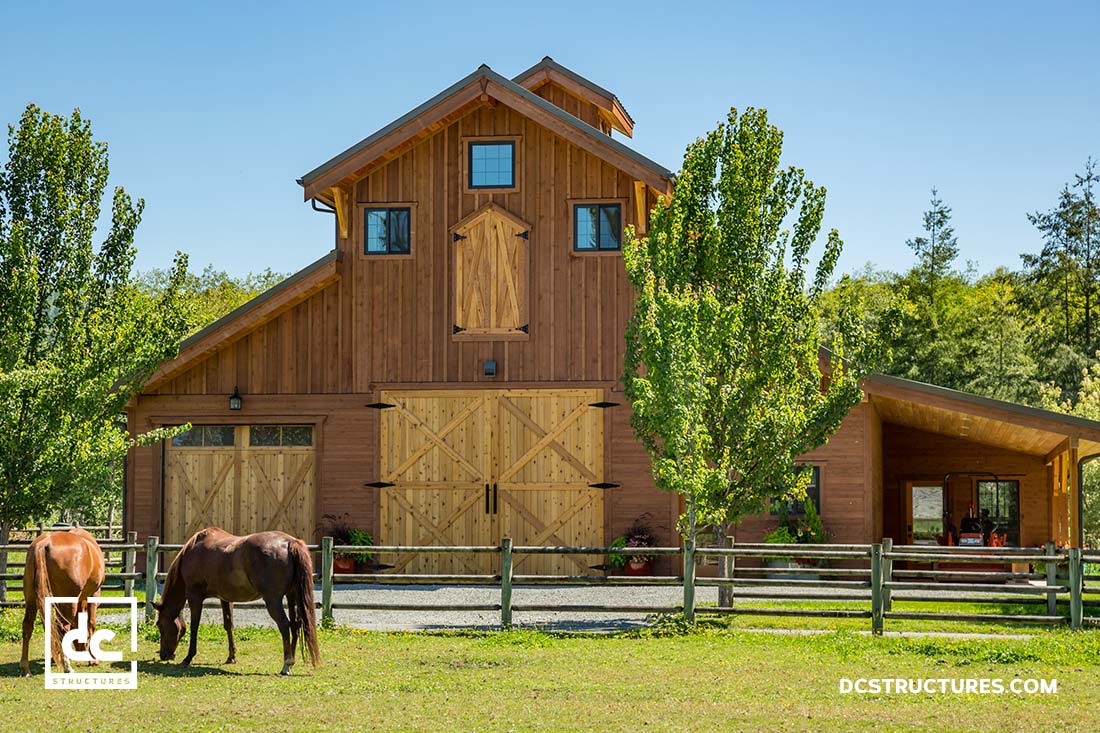 This modified Powell workshop serves as the location for a home business.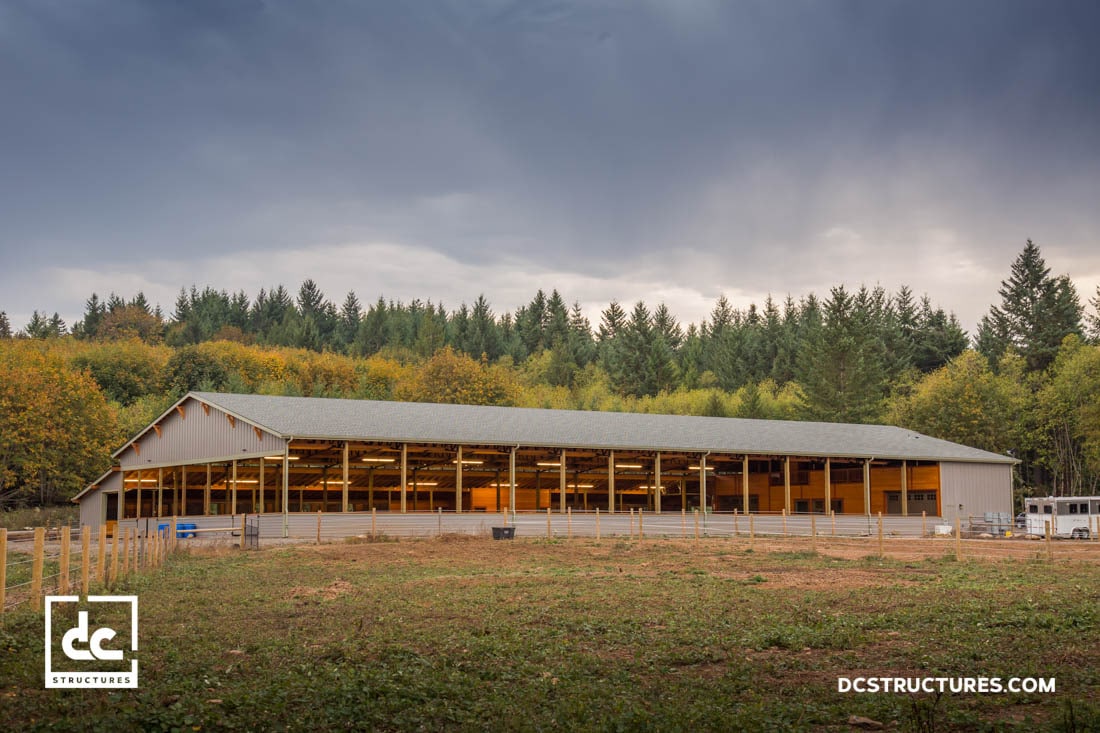 This Canyon riding arena with stables makes it easy to pursue equestrian hobbies in all seasons.
This Prairie covered arena offers reprieve from the elements for year round riding.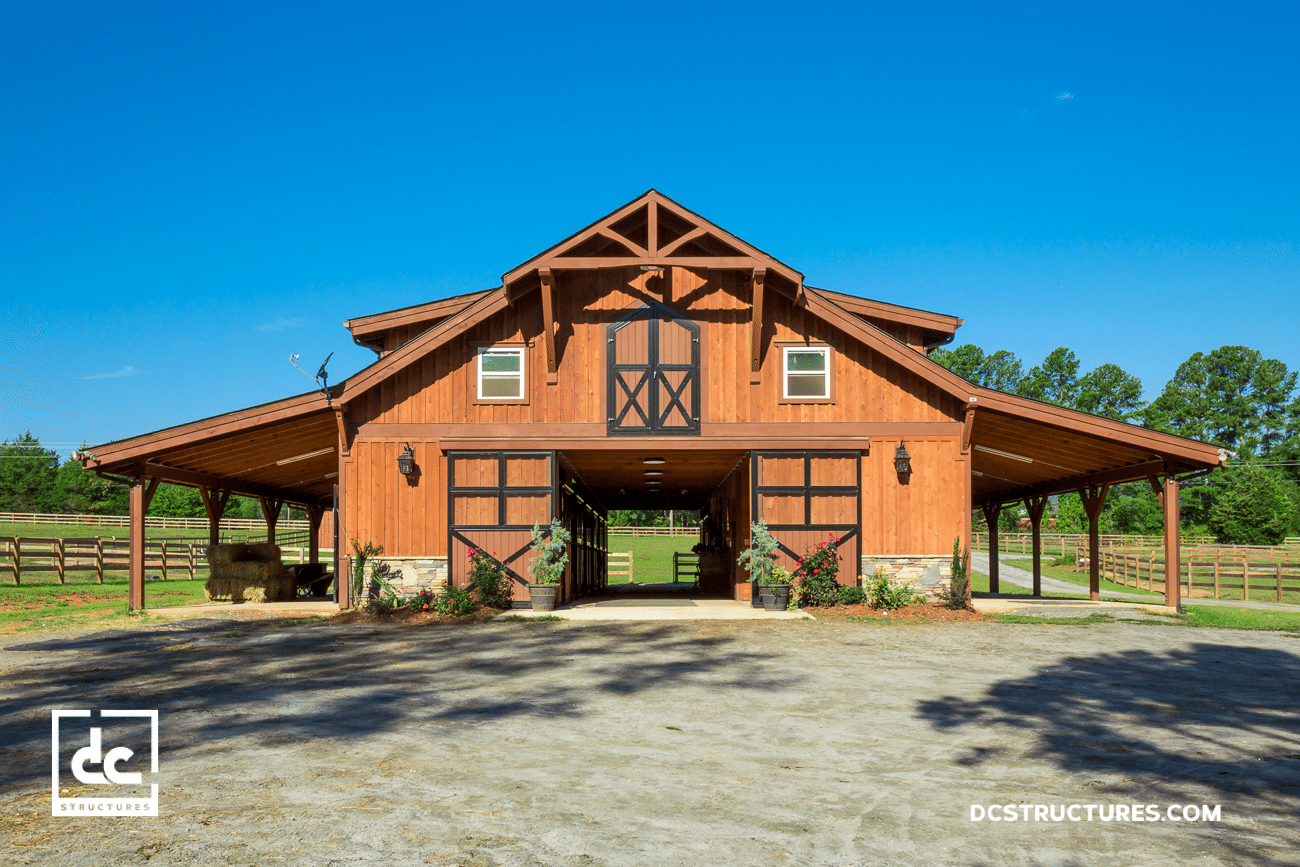 This large Columbia horse barn kit is home to eight horses, with tons of custom features.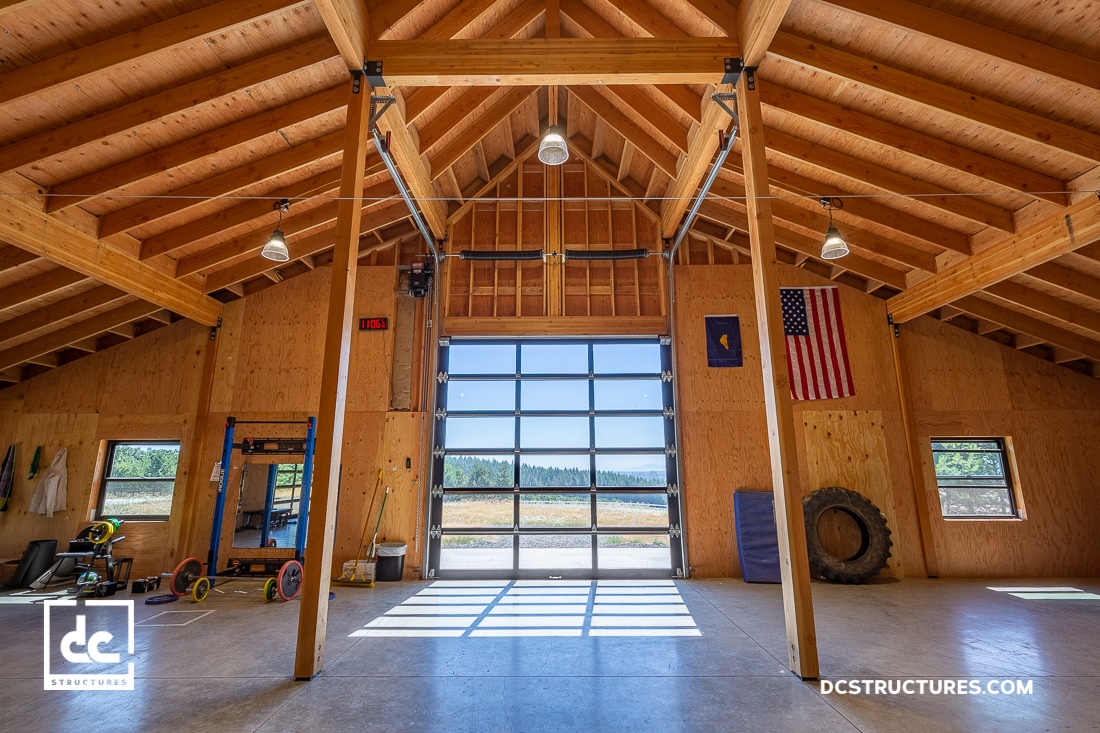 This Sunnyside kit in Corvallis, Oregon is a sturdy barn-style workshop with a modern twist.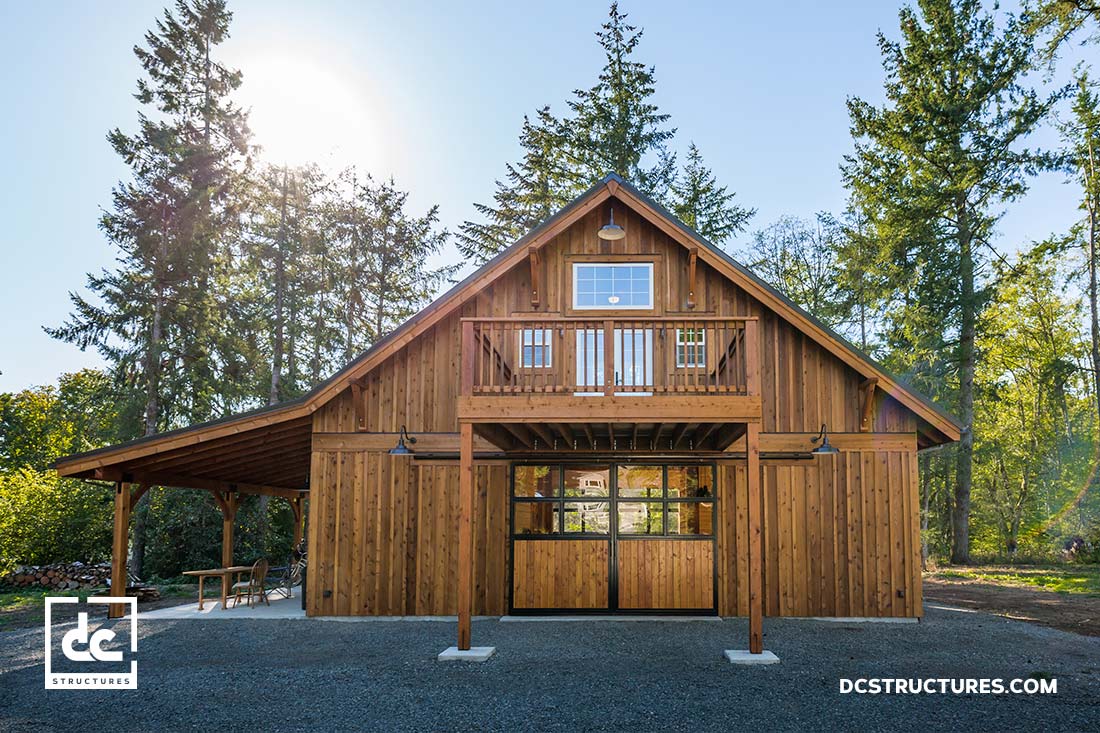 This modified Columbia party barn has plenty of space for work and play.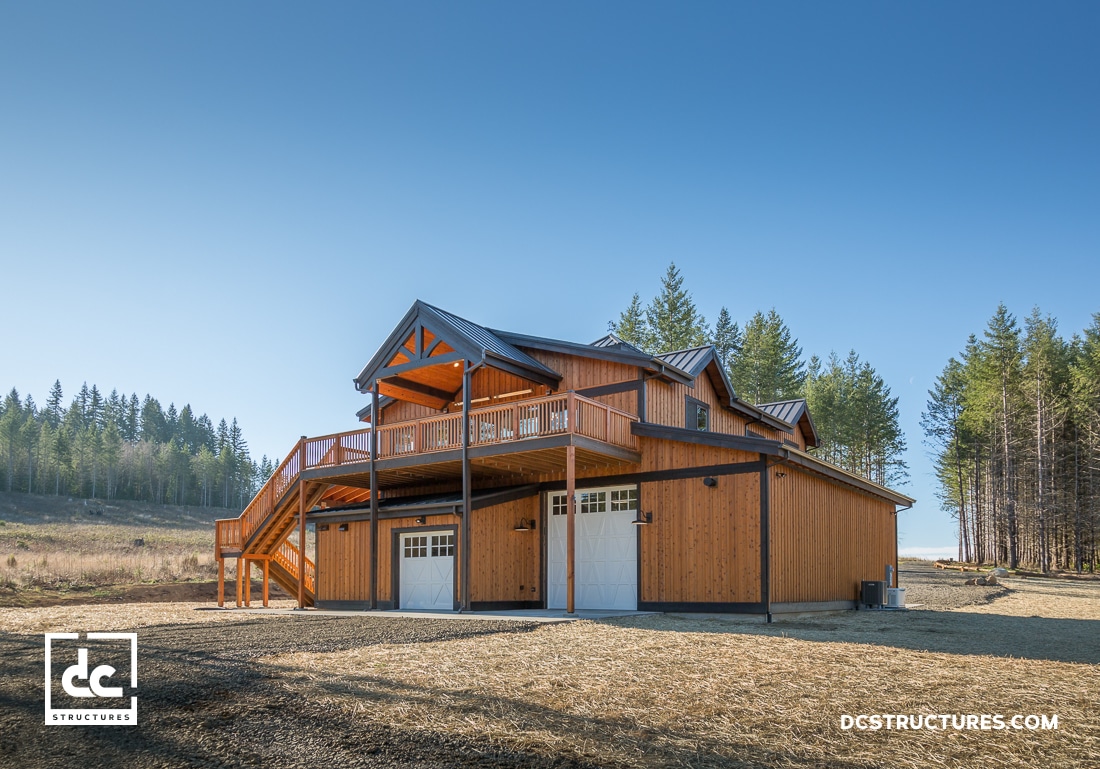 This Oakridge kit is a luxurious custom home above an RV garage and workshop.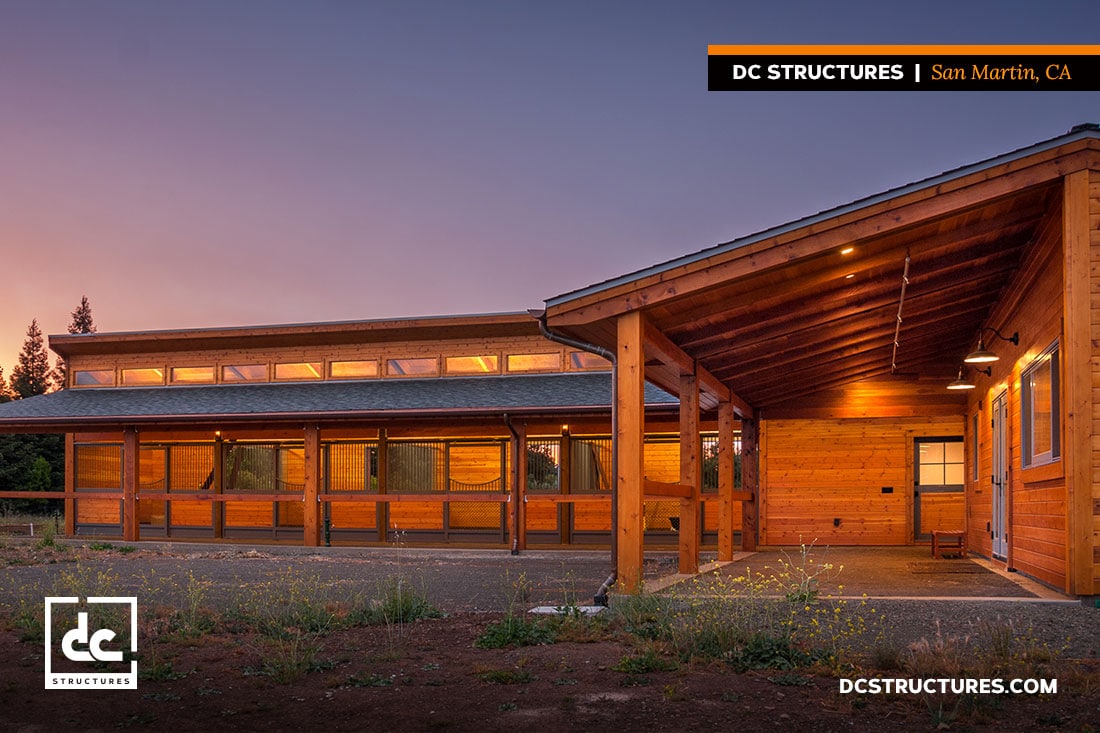 This Brightwood clerestory barn is modified to include state-of-the-art stalls & workshop.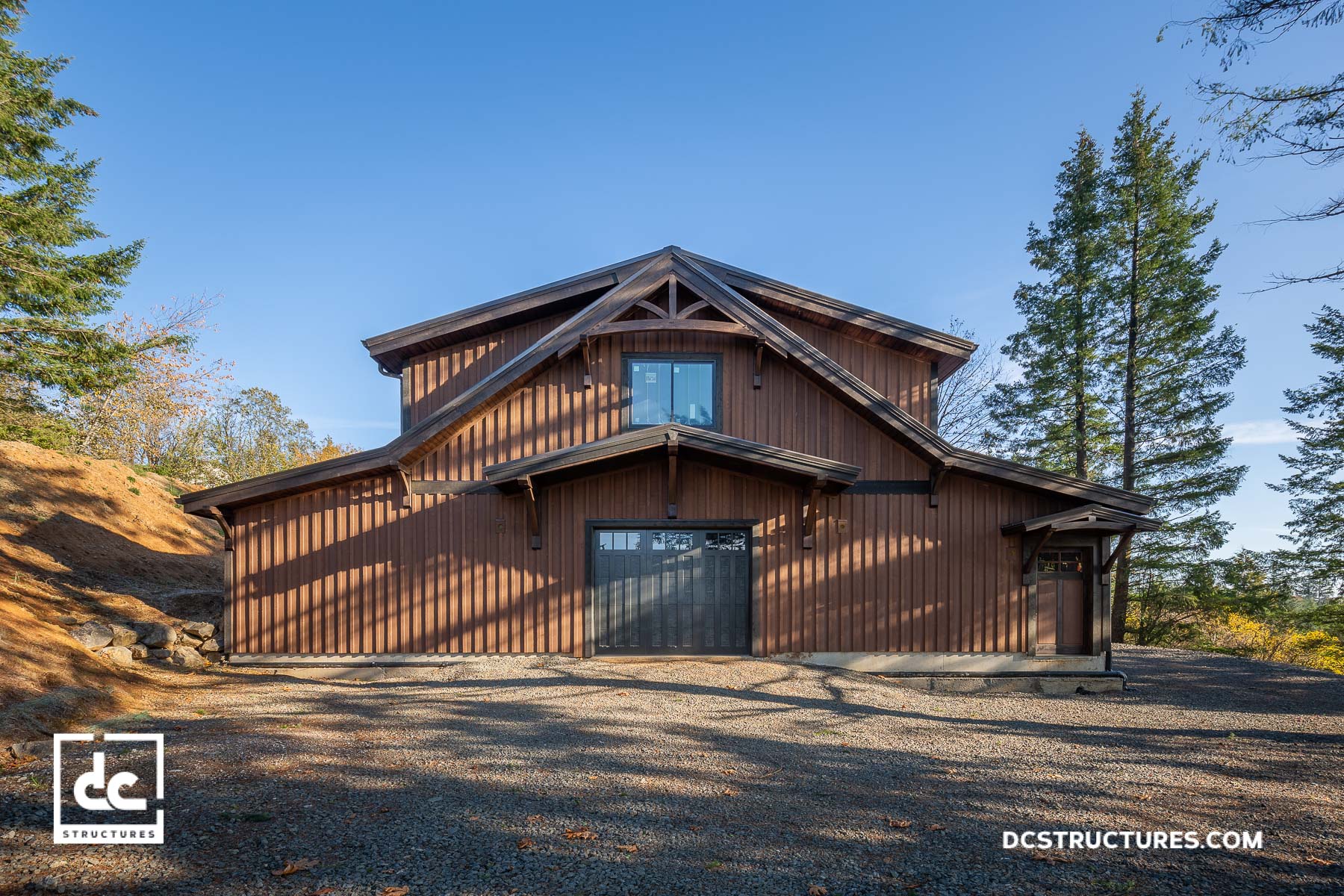 This modified Oakridge is carefully built into a hillside in Oregon's wine country.