The barn home is a classic American structure with timeless appeal. Coming in a variety of styles, barn homes can be thought of as houses built with barn-like features or houses made from barns. While luxury isn't usually the first word that comes to mind when people think of barn-style homes, the reality is that these structures are well geared toward those with elegant tastes. Barn homes designed with a commitment to quality craftsmanship and the longevity of the building are a smart long-term investment. Further, they provide homeowners with an opportunity to enjoy a house designed around their unique lifestyles that also expresses their individuality.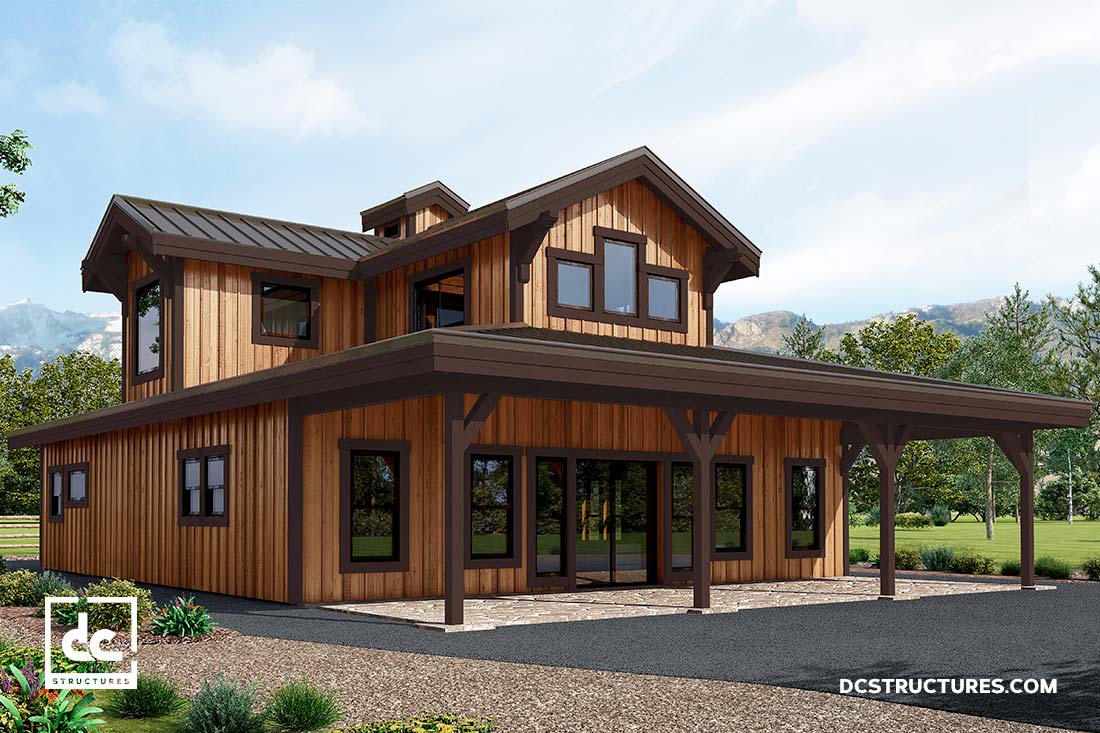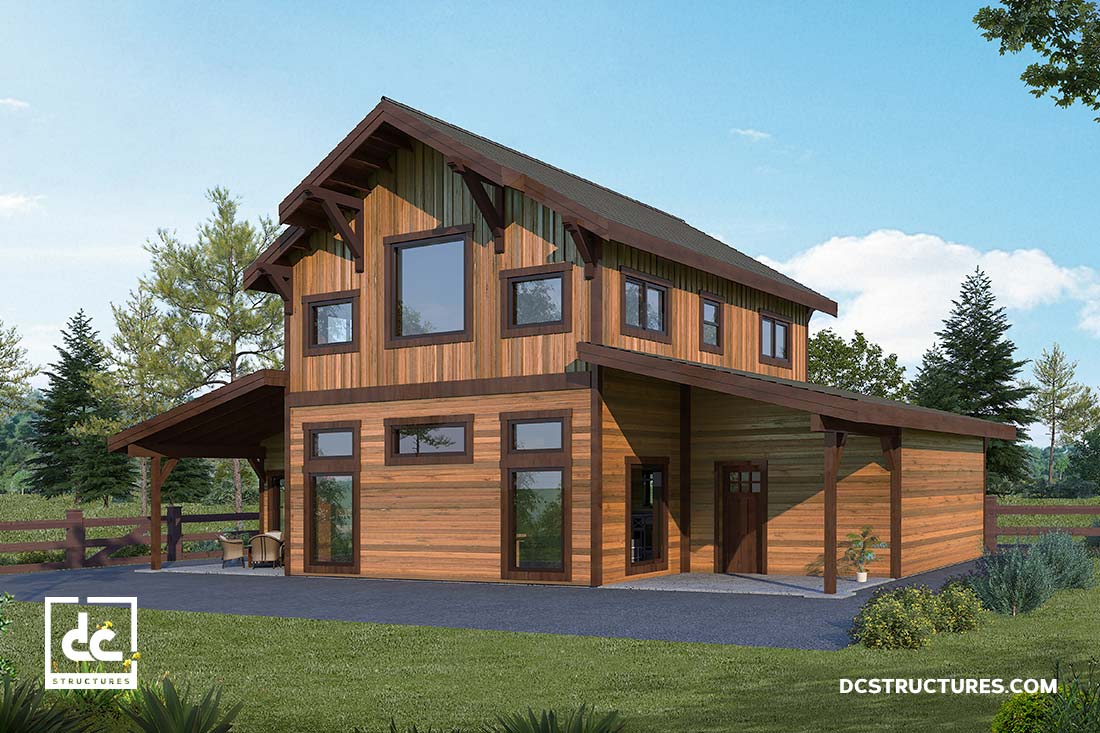 TIME-TESTED Construction
Barns you can live in are generally assembled using the reliable building methods of timber-frame or post-and-beam construction. A barn home built in this style will live on for several generations with proper upkeep over time, as they are often the only buildings that remain standing in the wake of a natural disaster. Additionally, a modern barn house constructed with heavy timbers in the post-and-beam style make for tall ceilings and dramatically open interior spaces. An open-concept barn house interior lends itself to an elegant space that is great both for winding down with loved ones and entertaining friends and family.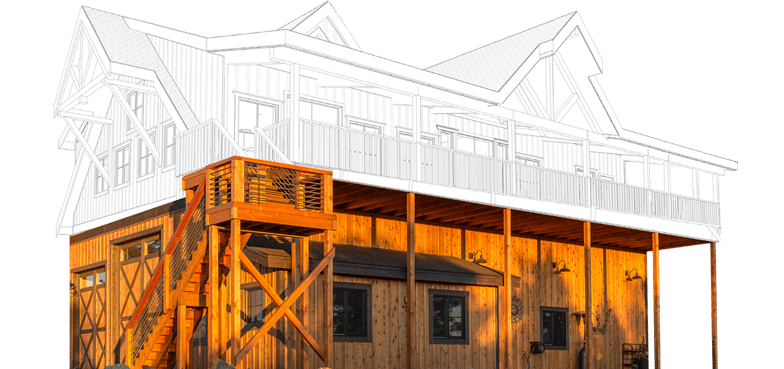 While a lot of people like the idea of converting an old barn into a barn-style house, that can be a tall order depending on the state of the barn. The truth is, barn conversions can be a costly and painstaking process. Hidden expenses such as fumigation costs and re-engineering fees are unavoidable, and sometimes all the work that goes into bringing an existing barn up to speed ends up costing more than a brand new custom barn home. Unless the barn is incredibly well constructed and relatively unweathered, chances are high a pre-engineered building package or custom design will be a better investment in the long run.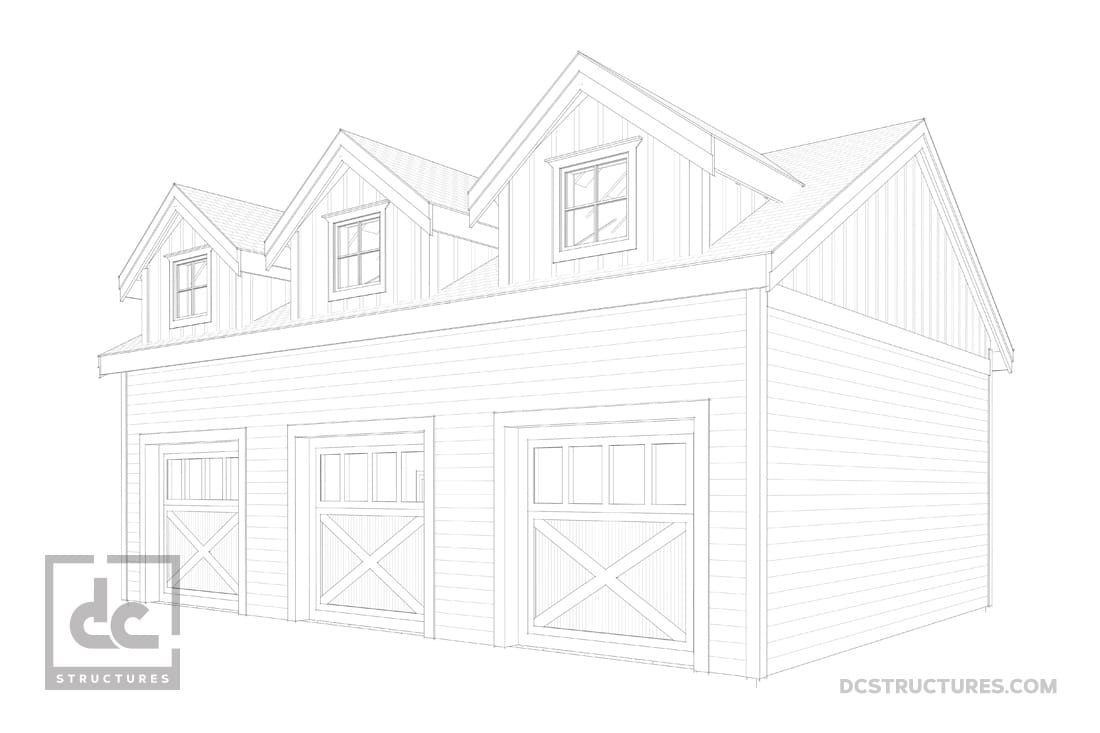 Unique Barn Homes Simplified
DC Structures offers a number of prefabricated barn home kits that can be modified to meet clients' needs. Contrary to popular wisdom, building kits need not be devoid of originality. In fact, we've never sold two barn house kits that look exactly alike. Our customers are visionaries who take pride in collaborating with our team to create one-of-a-kind barn home kit designs. That's why we've established a design process that gets to the heart of our clients' unique visions for their barn-style house. This process is easy to navigate and tailored toward our clients' lifestyle needs, and includes several opportunities to personalize a barn home kit from structural modifications to fixtures and finishes.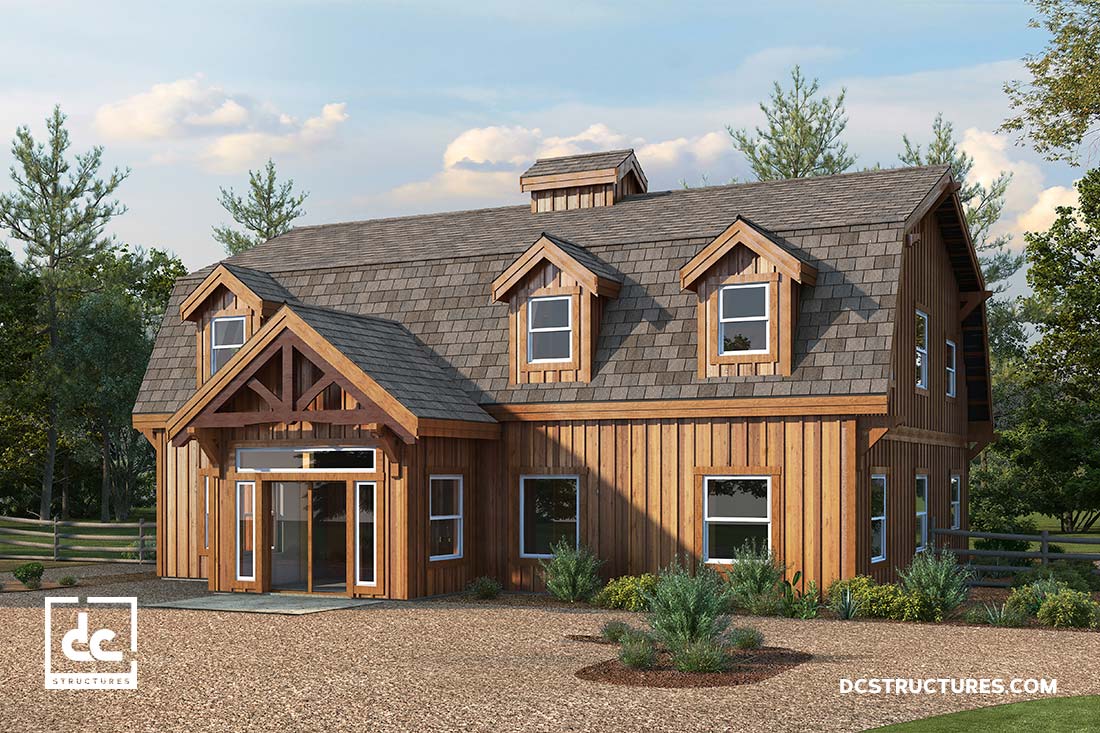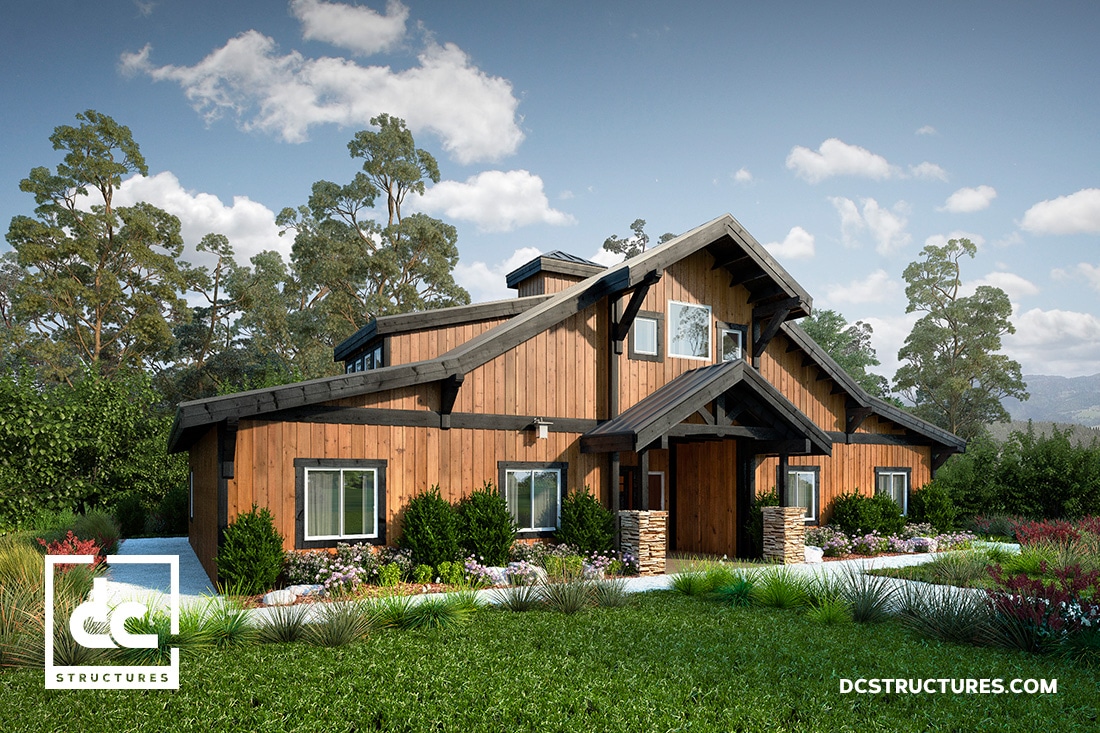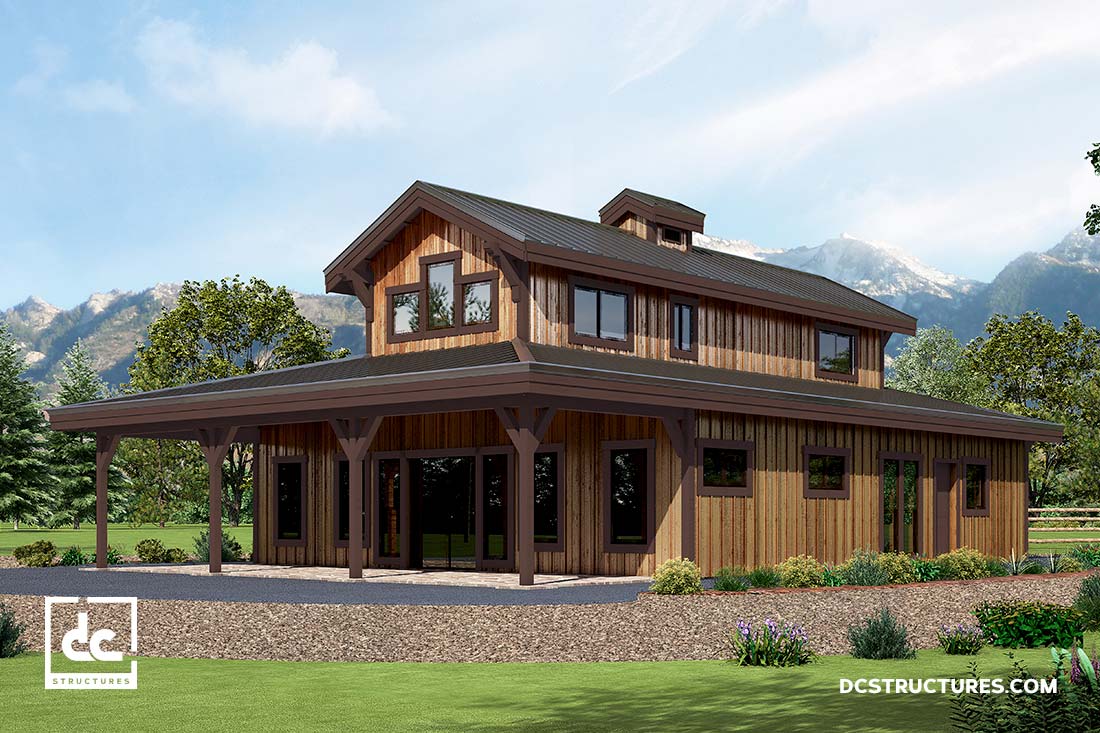 DC Structures' simplified design process involves working closely with our project management team to select a barn home kit model, modify it to suit the clients' requests, and personalize it through our comprehensive options and upgrades offerings. Additionally, we give our customers a flexible design option that allows them to make structural changes to any of our standard barn home plans—such as adjustments to building height or width, as well as removal of posts and custom add-ons. This is just another way we like to show our clients how committed we are to meeting their visions.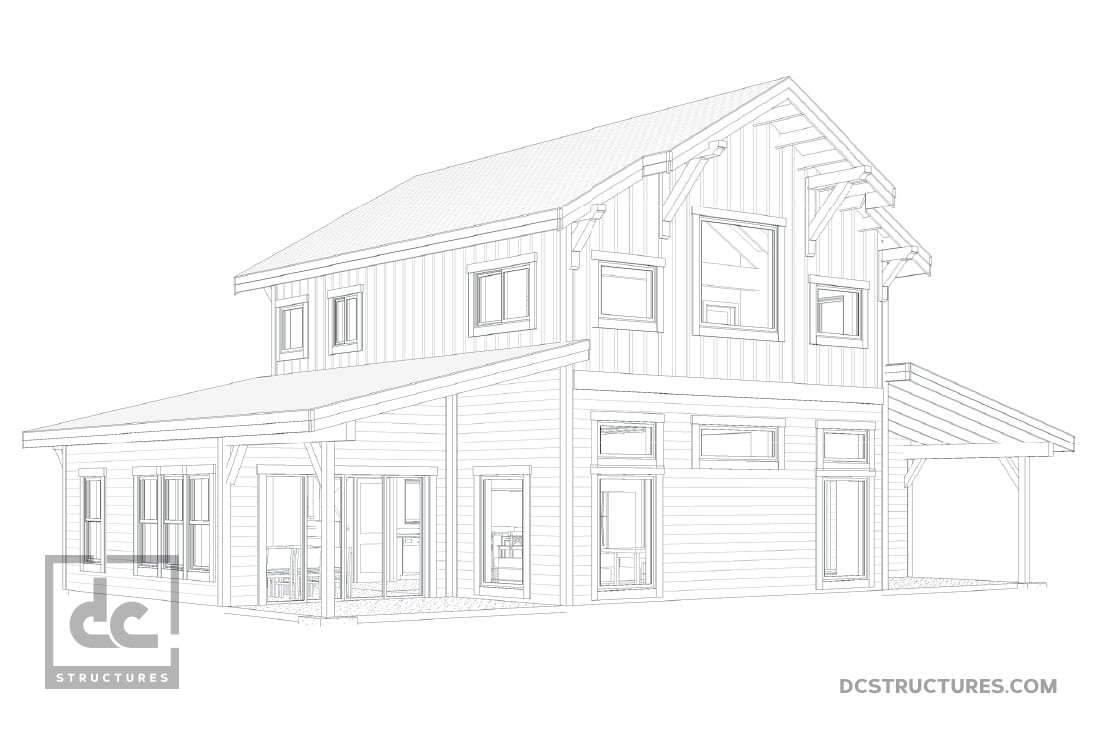 QUALITY BARN HOME Kits
From the level of one-on-one attention our project management team provides to the superior craftsmanship of our barn home kits, DC Structures takes seriously its quality promise. Sourcing only the finest materials, our post-and-beam barn house kits are assembled using top-quality heavy timbers from our mill-direct relationships in the Pacific Northwest. Unlike several of our competitors, we don't abandon our clients as soon as we've received their payments. Throughout the duration of our customers' barn home builds, our team offers builder support to their chosen contractors in an effort to ensure timely construction of the kit without incident.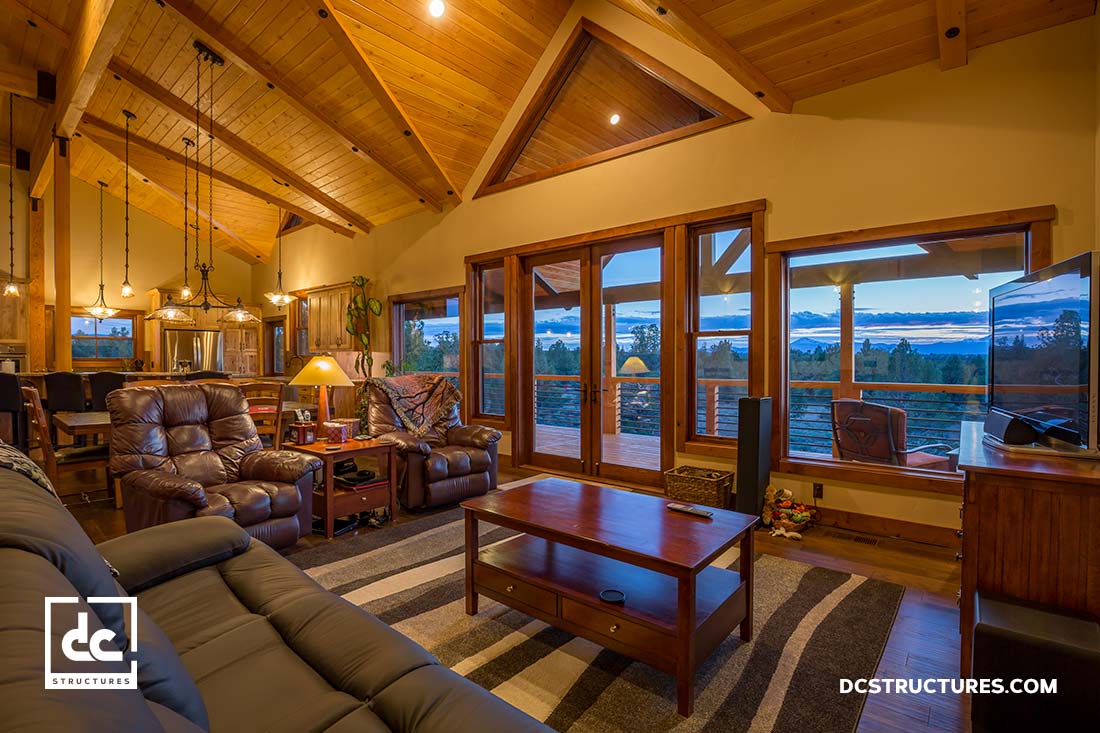 The DC Structures quality promise ensures the barn home kit our clients are looking for is exactly what they receive once their pre-engineered materials package has been assembled. When customers make the decision to work with our team, they become partners and co-collaborators in what we understand to be the creation of an important milestone in their lives. We stand behind our customer service and quality products, and we're confident in our ability to take our clients' barn home dreams and turn them into concrete and wooden reality.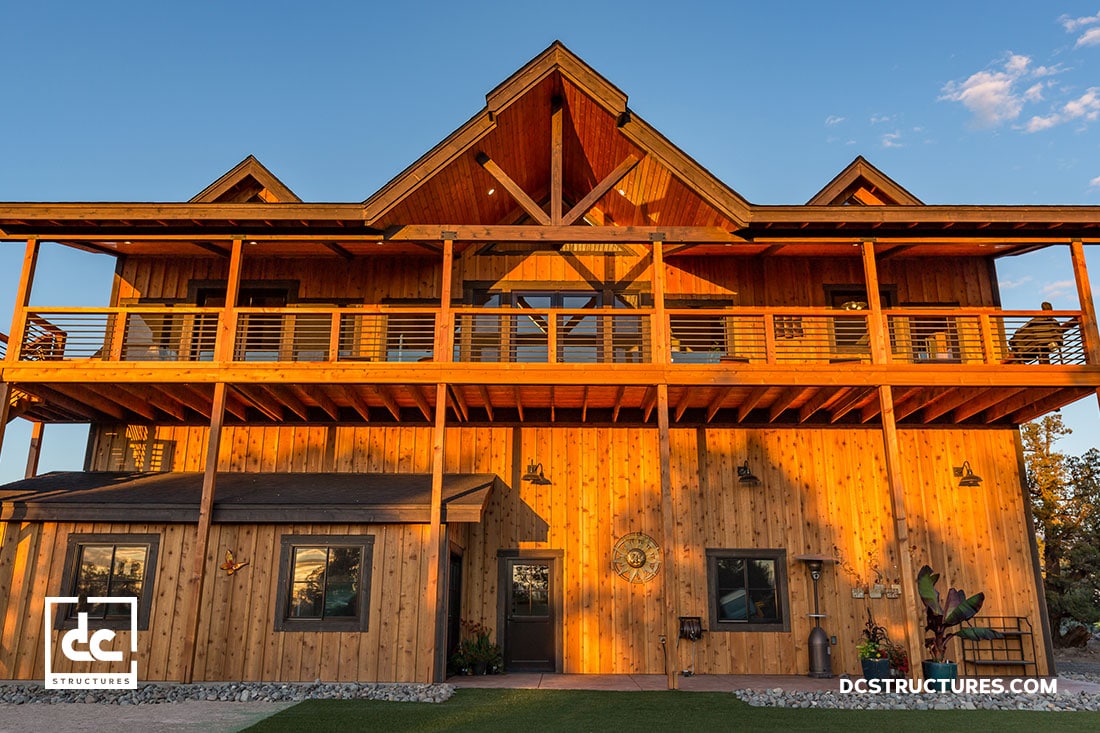 Barn Home Designs in Abundance
DC Structures offers a number of barn house designs that range in style, size and price. From small barn home kits to big barn-style homes with garages or workshops that function like this custom barn home in Bend, Oregon, any one of our barn house kits can be personalized through our highly involved design process. Whether our clients are looking to build a two-story barn house or a cabin-style one-story barn home, we can accommodate their needs with our selection of standard barn home models.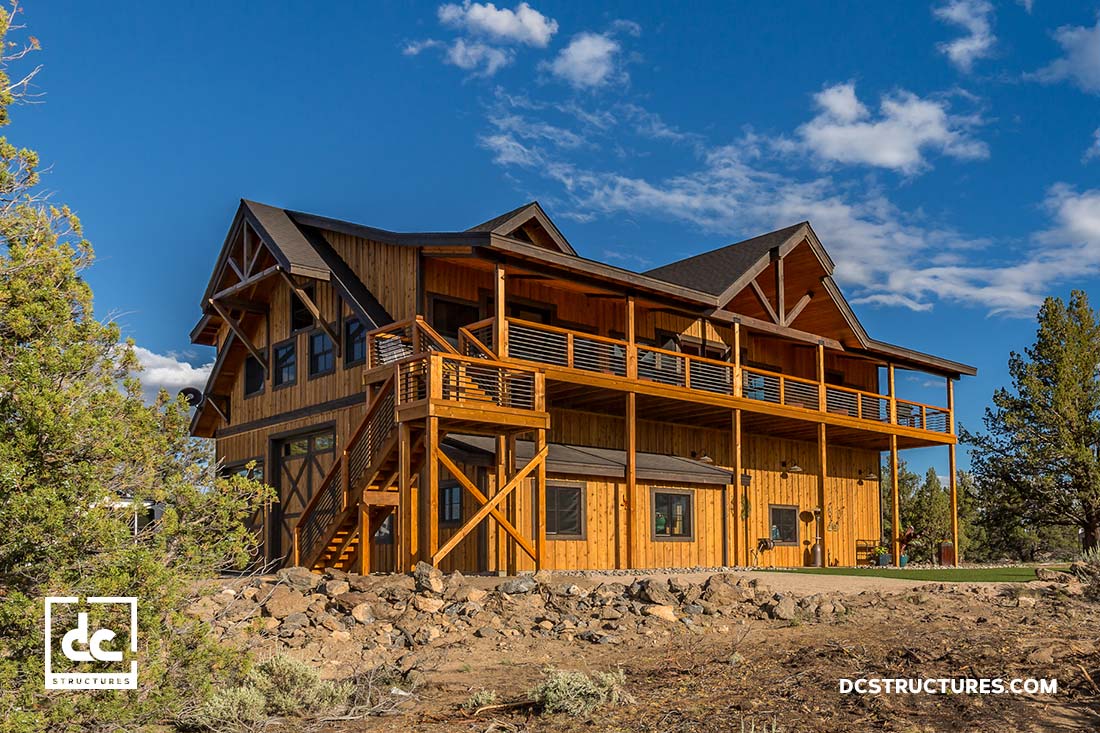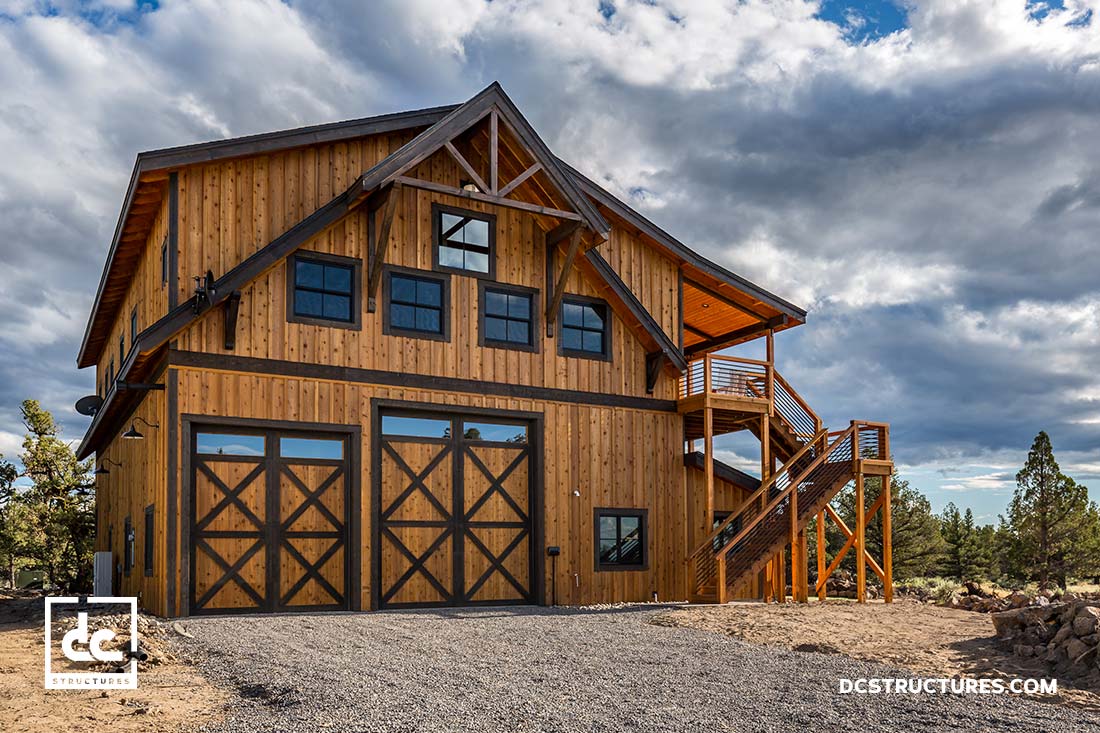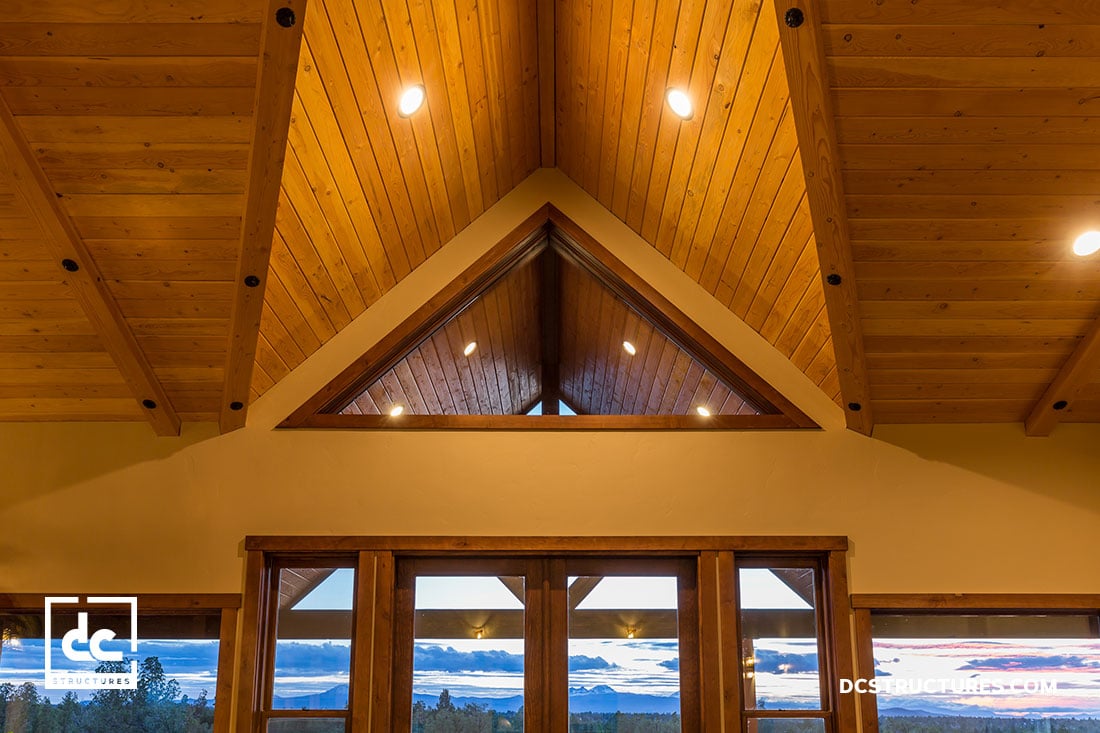 The Oakridge is our most popular barn kit, and can be easily modified into a classic barn-style home. For customers looking for more fully-formed barn house plans, the Concordia, Fremont, Hawthorne and Alberta models were all designed specifically to serve as rustic barn-style homes. For customers in search of a timeless barn house aesthetic in a compact package, our cabin-style barn home kits are a great option for downsizing without sacrificing on quality. Of course, we're always happy to work with our clients on custom barn home kit designs.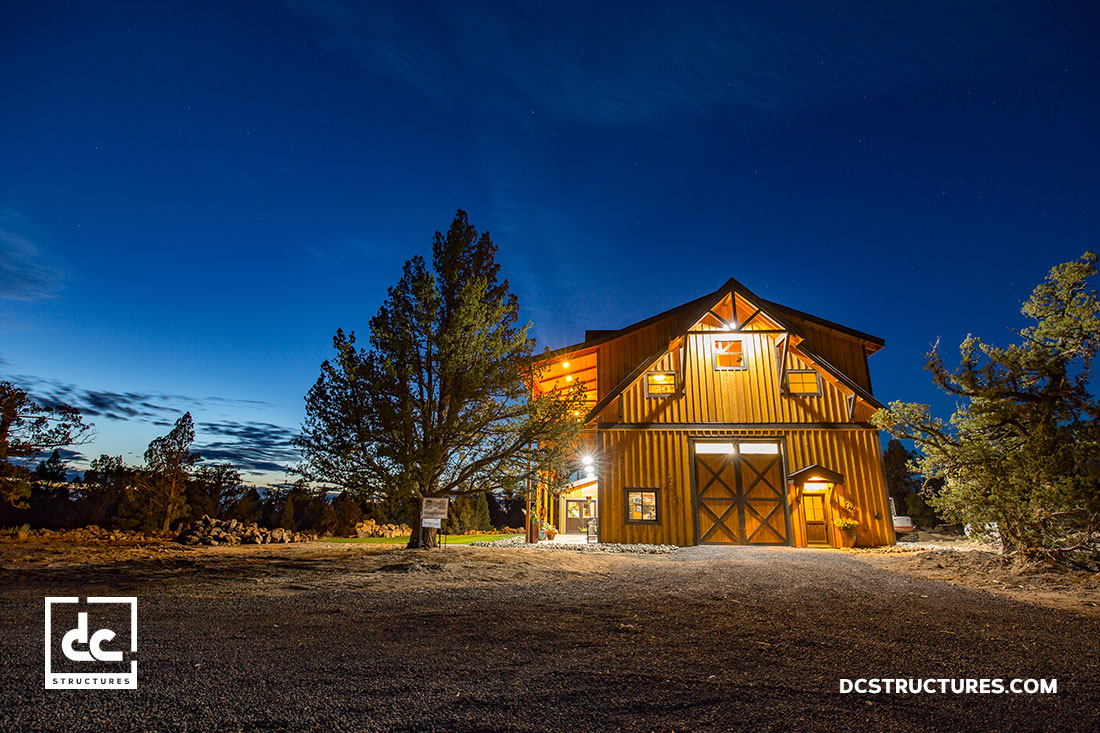 Choosing a Barn Home Design Partner
When it comes to investing in something as monumental as a home, it's important for clients to know they can trust their design partner. DC Structures has experience collaborating with clients across the country to bring their unique barn home visions to life. By truly listening to what our customers have to say about their barn home plans, we serve them with the same quality service that we'd expect while undergoing the design of our own barn-style homes. It's our priority to ensure clients get exactly they want when it comes to building a barn house. Take a look at our selection of barn home kit models and request a free quote to get started on your dream house today!
Get Started Today!
Start planning the barn home or apartment barn of your dreams with the latest DC Structures product catalog, containing loads of information on pricing, materials, options and upgrades, photos, videos and more.