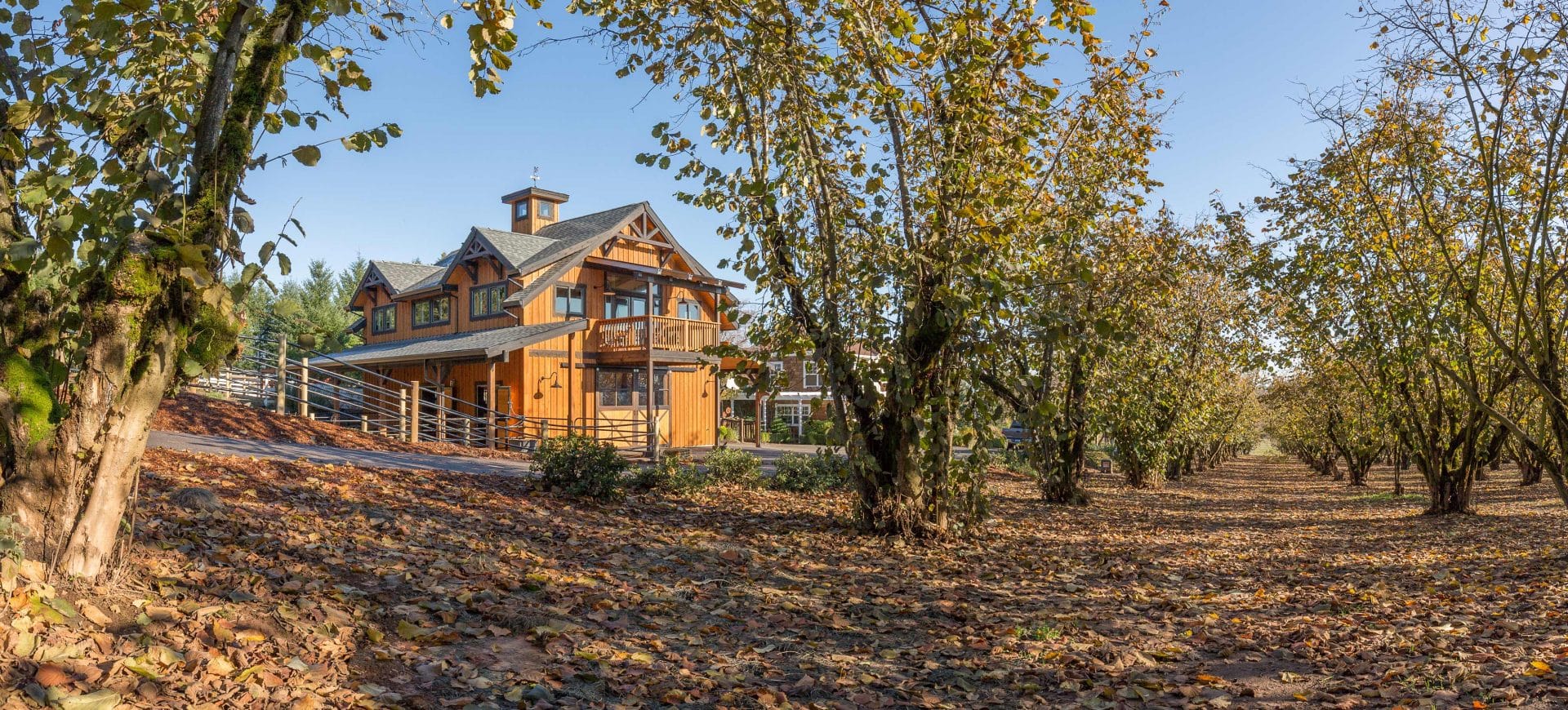 BARN HOME KITS
DC Structures is proud to announce our new line of post and beam barn home kits. These unique, hyper-functional structures combine the classic beauty of a timber frame barn with the comforts of a custom home. Our flexible kit designs have no load-bearing interior walls, allowing you to easily craft your own custom barn home floor plan. These barn-style home kits include only the finest mill-direct lumber from the great Pacific Northwest.
Our design specialists will take your barn home plans and make them a reality. From a shop with living quarters to a horse barn home, DC structures can accommodate any structural need. Explore our barn home designs and find the model that's right for you.
Our barn home plans can be upgraded and personalized to fit the function and aesthetic of your barn home. From horse stall fronts to windows, your barn with living quarters can be modified to be exactly what you need.
Because we source all our wood from the Pacific Northwest, we can guarantee you are getting the highest quality lumber for your project. Each of our barn home kits is outfitted with a comprehensive materials package. These materials can be upgraded to match your aesthetic tastes.
Get Started Today!
Start planning the barn home or apartment barn of your dreams with the latest DC Structures product catalog, containing loads of information on pricing, materials, options and upgrades, photos, videos and more.