CUSTOM HOME KITS
As those who have been with us from the beginning know, our pre-engineered kit collection has grown exponentially since our first days as a company. While barn-style homes and structures continue to be a cornerstone of our offering, we're proud to have expanded our line over the years to include dozens of new and versatile building designs outside our traditional style, including timber frame homes, modern cabins, and more. One of the latest developments in our kit collection is our all-new line of custom home kits, which allow our clients to develop their dream residences from one of several attractive starting points. With architectural styles like rustic mountain, modern, Craftsman, and contemporary farmhouse available for your home, you'll have plenty of opportunity to hone your desired aesthetic and make your structure unmistakably yours.
What is a Custom Home Kit?
A custom home kit is a pre-engineered design and materials package that you can personalize to meet your needs, style, and location. With the help of our talented designers, you can customize your chosen kit to better reflect your unique vision for the space by adding, removing, or changing any elements of your model. Our prefabricated building packages come with everything you and your crew need to quickly and accurately assemble the frame of your structure, including highly detailed blueprints, framing lumber, window and door packages, siding, hardware, and more. Using our CNC woodworking machine, our team will expertly pre-cut, drill, and individually label your heavy timber components in our off-site facility. By doing so, we can reduce installation timelines by 30% – 50% and ensure better, more accurate results for your project.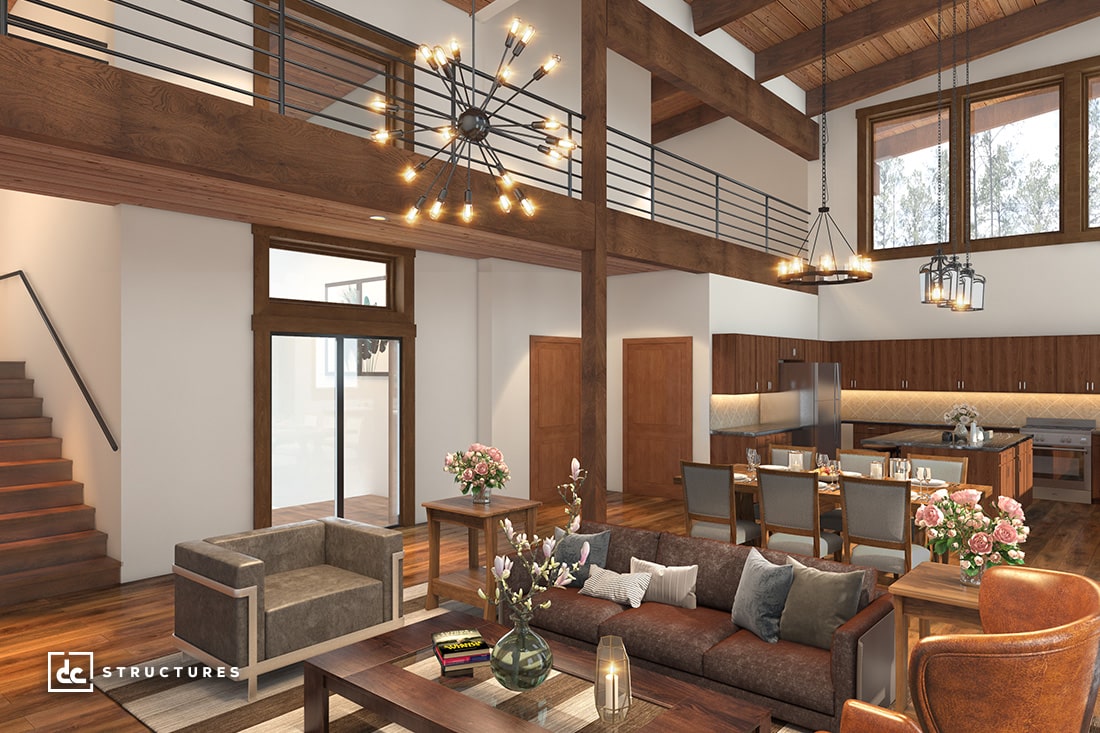 Interior Design Services
Make the most of your custom home investment with DC by investing in our all-inclusive interior design services! With the help of our dedicated team, you can unlock the potential of your living space and create detailed room plans that accurately reflect your personality and style. We offer several interior design collections for your structure, including Modern Farmhouse, Craftsman, Natural Influence, and more. With our team crafting your interior and exterior, sourcing your materials, and coordinating with your builder, you can look forward to a streamlined, stress-free process that ensures incredible results for your build. Why DC Structures?
DC Structures is the premier name in pre-engineered heavy timber, hybrid, and conventionally framed structures. From rustic barn homes to modern farmhouses, timber frame homes, and more, we offer an extensive portfolio of custom structures designed to meet a range of needs for our clients. Headquartered in the Pacific Northwest, we use only the finest mill-direct heavy timbers to frame our unique buildings — the difference of which can be seen and felt throughout your home. Additionally, we partner with America's top-rated materials suppliers to ensure your selections reflect our high standards for quality and your unique vision for your place. With DC Structures overseeing your design and materials package, there's no limit to what you can do with your structure and plenty of ways to make it your own.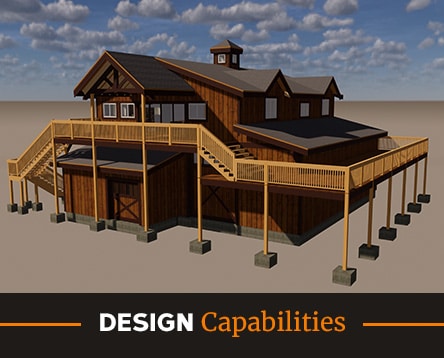 DESIGN
Our experienced designers are here to help you transform your ideas into a one-of-a-kind home that's personalized to your property. Using our industry-leading 3D design software, our team will translate your dream home wish list into a dynamic rendering you can explore and modify in real time. Many of our clients choose to start with one of our pre-engineered building models and customize it as they go. However, we also offer fully custom design plans for those seeking something different for their structure. No matter your vision, we offer the expertise and flexibility to create a beautiful home true to your lifestyle and needs.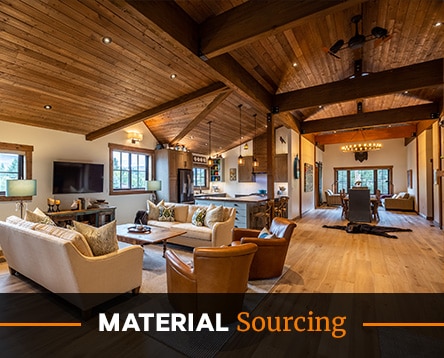 MATERIALS
Our location in the Pacific Northwest allows us to source some of the world's most desirable and valuable timbers for all our homes and structures. From Douglas fir to Western red cedar and coastal redwood, our clients can choose from numerous premium wood types for their framing, siding, and decking materials. We design most of our structures with select-grade Douglas fir timbers that have been kiln-dried, pre-surfaced on all four sides, and cut to remove the heart center of the tree. By utilizing these timbers, we can create exceptionally durable and stable structural frames that will keep your building standing for decades, if not centuries, to come.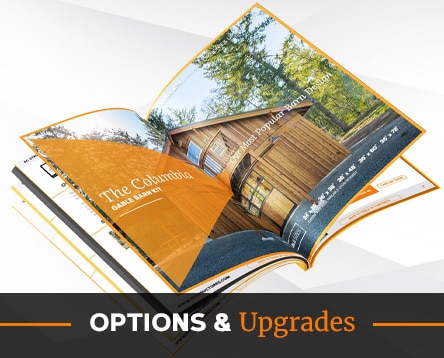 OPTIONS & UPGRADES
With our wide selection of options and upgrades, our clients can easily personalize their custom home kits to match their preferred aesthetic. We offer hundreds of high-end building materials from America's most trusted material brands, including Andersen, Pella, and James Hardie, and dozens of customization options with each choice. With the help of your dedicated project coordinator, you can tailor your custom home design to include transom windows, fiber cement siding, tongue and groove ceilings, or any other available upgrades you envision for your space. When partnering with our team, you can expect complete flexibility and quality with our material selections.
Our Process
Our simplified kit process starts by getting to know you and your project goals. Once we understand your vision and needs, our team will work together to create a pre-engineered design and materials package that captures your desired look, streamlines your framing process, and exceeds expectations at every step.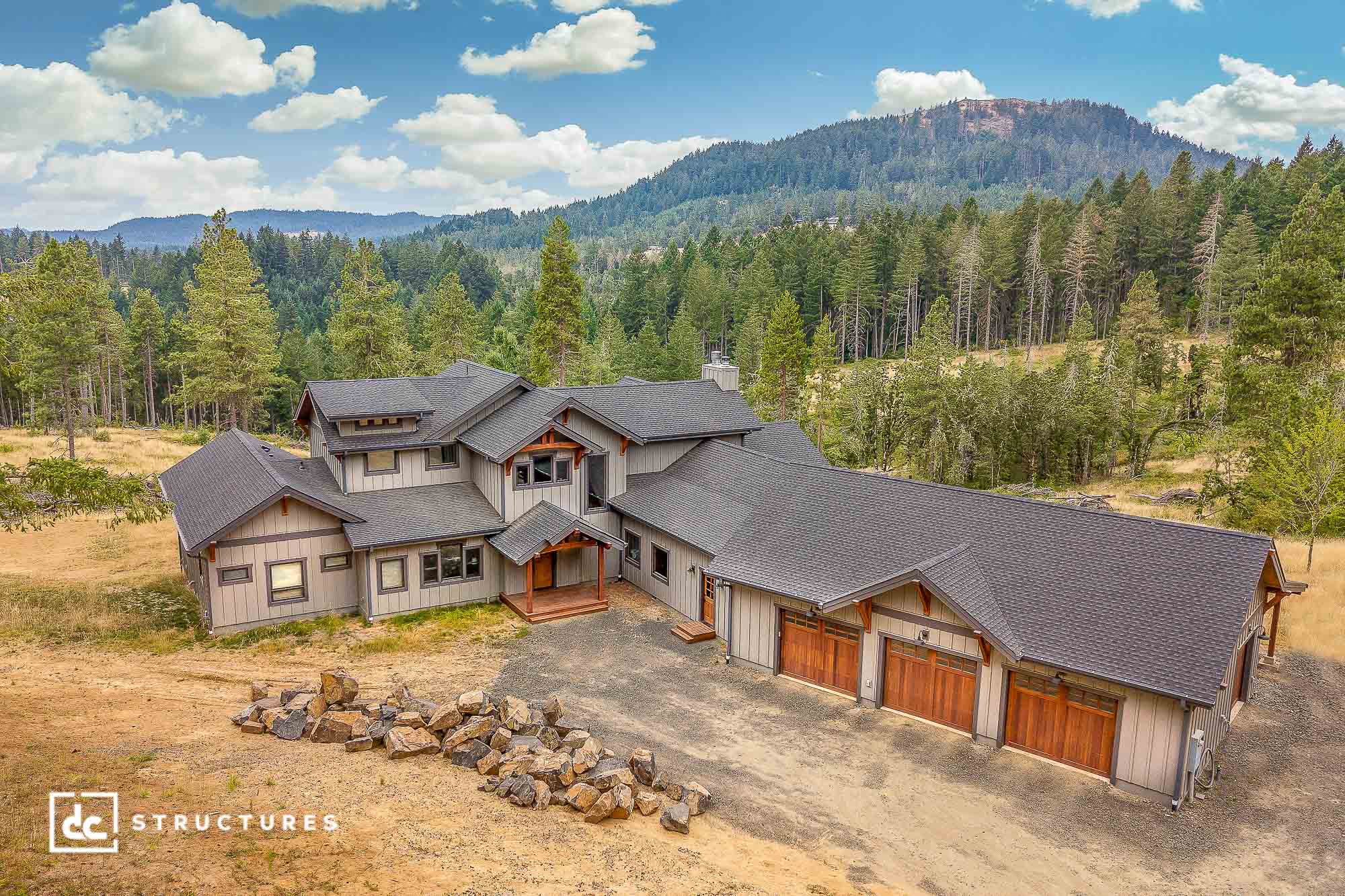 This custom family home blends modern features with Craftsman-style accents to create its uniquely inviting appearance. Inside, you'll find five bedrooms, four-and-a-half bathrooms, a four-car garage, and a 1,100+ sq. ft. deck. Our Custom Home Expertise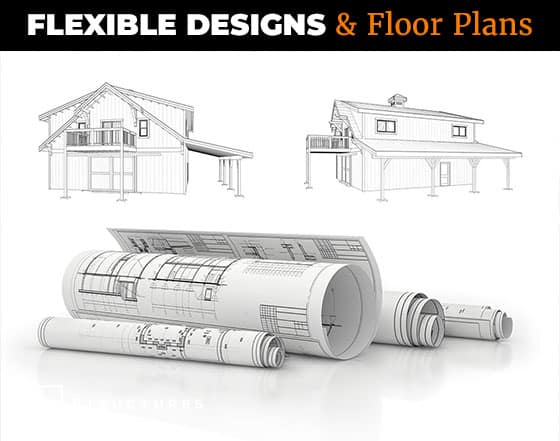 FLEXIBLE DESIGNS & FLOOR PLANS
Our pre-engineered custom home kits come with open-ended floor plans and designs that allow you to explore endless configurations with your model. For instance, if you envision our Juniper as a farmhouse-style duplex on your property, we can alter the sample floor plan and design to match these plans. Similarly, if you want to shrink or extend the size of any chosen kit, our designers can work with you to achieve your ideal square footage. The options are truly endless when it comes to personalizing your structure!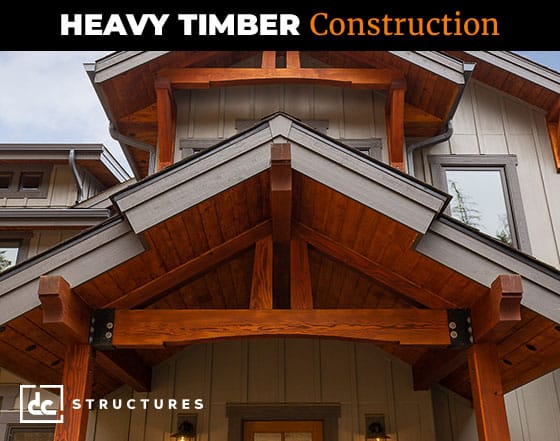 HEAVY TIMBER CONSTRUCTION
DC Structures is known for consistently delivering long-lasting, durable structures that withstand even the harshest weather conditions. A big reason why that is comes down to the time-tested construction methods we implement as part of our process — the most important being heavy timber construction. By utilizing high-grade heavy timbers to build our structures, our team can reinforce the strength of your structural frame and create a rock-solid foundation for your home. On top of that, our heavy timber construction methods allow our structures to remain extraordinarily sturdy and stable for a lifetime with regular maintenance and upkeep.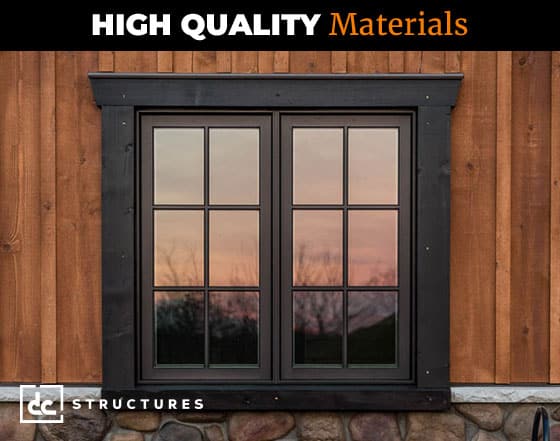 HIGH-END MATERIALS FOR EVERY SPACE
We partner with America's top material suppliers to provide our clients with the highest quality windows, doors, siding, fixtures, and more for their structures. Whether you're seeking a rustic look for your exterior and interior or something more modern, our team can help you identify the best selections for your space. From Pella Lifestyle Series windows to WoodTone RusticSeries™ siding, we offer hundreds of attractive choices for your custom home. Additionally, if you have something else in mind for your building materials, we can source those items separately to ensure your design perfectly aligns with your goals and vision.
Learn More About Custom Home Kits