Virtual Project Management
Control your project from anywhere.

Our clients choose DC Structures for the high-quality materials packages and state-of-the-art building plans, but we're equally proud of our virtual project management platform that gives them real-time, 24/7 access to their building kit project. DC Structures has teamed up with Buildertrend to provide each client with the tools to manage their project from anywhere, on any device.
Plans
It all starts with your building plans! Download and approve our design team's latest draft as soon as its available.

Construction Documents
Sign off on important forms and access product and warranty information. We'll also create a login for your contractors to upload and approve documents.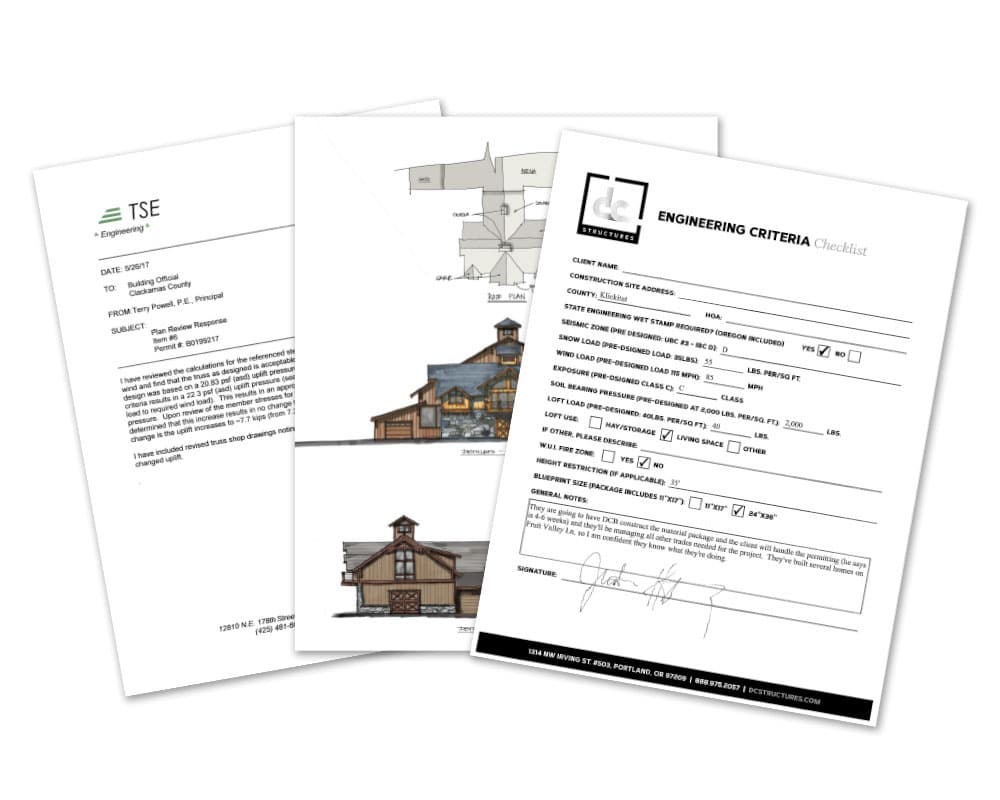 Renderings
Our designers can send their latest sketches and 3D renderings directly to your desktop, smartphone or tablet.

Jobsite Photos
Our app makes it easy for your contractor to properly document your materials package and upload photos directly from the jobsite.

Daily Log & Calendar
Our design and project management teams keep you in the loop with daily updates and a scheduling tool that keeps everyone on the same page.

Notifications
Stay connected with instant notifications when your project is updated and reply to messages from your desktop or mobile device.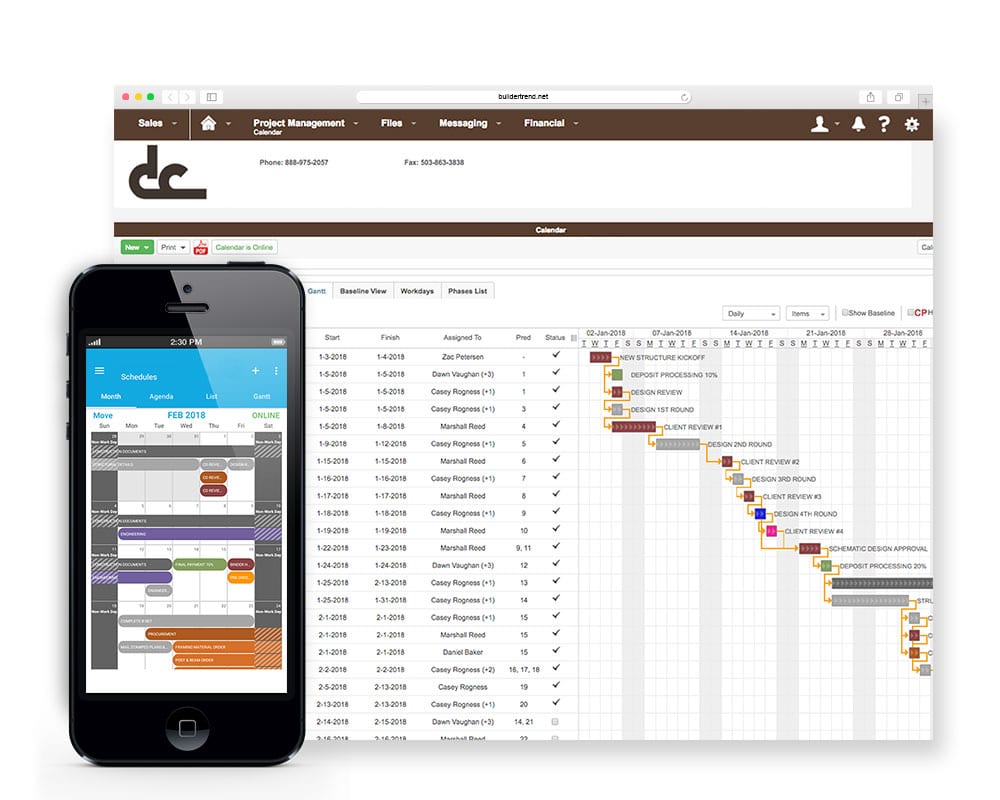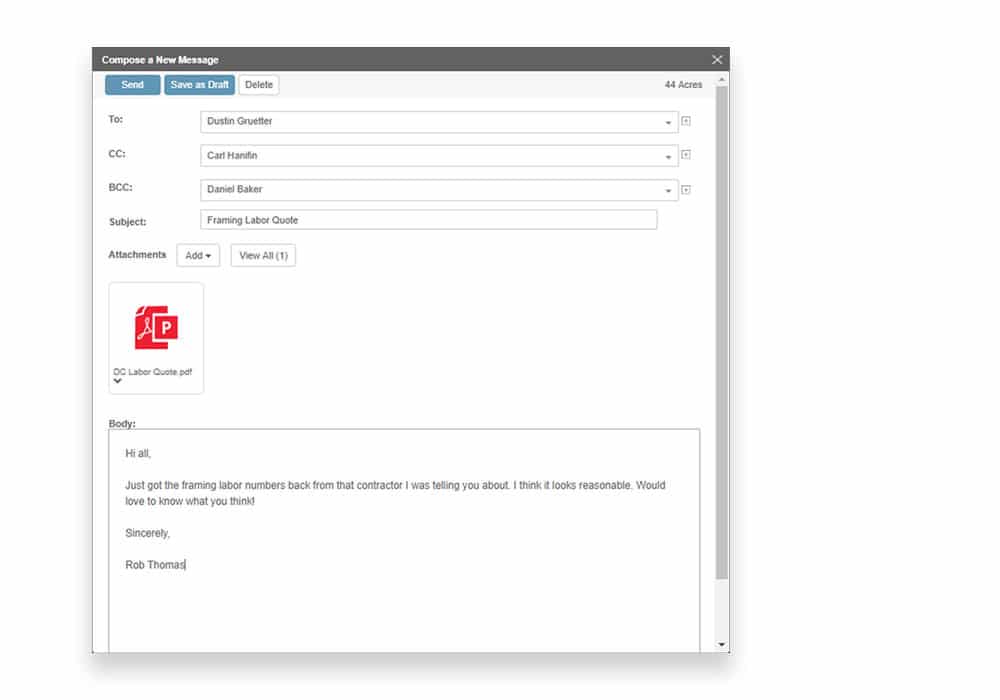 Messaging
Keep everyone on the same page with in-app communication between DC Structures, your contractors and subcontractors, and you!
Get started
A post and beam building kit from DC Structures comes with the most complete materials package and most detailed plans in the industry. Get a quote for your building kit today!