WHAT'S INCLUDED
in Your Kit
One of the most common questions we hear from prospective clients is "What's included in the starting price of your building kits?" The answer is the starting price of our pre-engineered building kits varies depending on the individual materials list for each building model, but generally includes personalized design plans, framing materials, exterior windows and doors, siding, and hardware. If you're interested in learning more about our standard offering, here's a brief look at the items included in our standard materials packages, plus an overview of the items we don't offer as part of our building kits.
ITEMS INCLUDED in the Price of Your Kit
Framing materials
Siding
Hardware
Roof, wall, & floor sheathing
Trim & fascia
Second story floor components (if included)
Exterior doors & windows*
Location specific master materials list
Set of blueprints based on standard engineering
(county specific engineering and engineering wet stamp available)
Tablet
(pre-loaded with your personalized project management site, 3D renderings, construction documents, and a Dropbox link to your project details)
360 ° camera for architectural VR walkthroughs
Limited warranty
Builder support from our licensed builder team
Customer support
*Does not include overhead garage doors on certain models. Some building models do not include windows and/or doors. For more information on whether windows or doors are included in your selected building model, ask your project coordinator to see a complete materials list for your kit.
Our building kits do not include installation or general contracting services. Please refer to the below Construction Options section for more information.
ITEMS NOT INCLUDED
in the Price of Your Kit
• Construction Labor (1)
• Concrete & Foundation Labor
• Excavation & Sitework
• Final Roofing Material
• Gutters
• Plumbing, Electric, HVAC, Systems & Fixtures (2)
• Interior Finishes & Wall Coverings (3)
• Fireplace & Chimneys
• Insulation
• Shipping (4)
• Masonry
• Nails & Screws
(1) Please refer to the below Construction Options section for more information.
(2) Plumbing and electrical plans are not included in the base package, but can be added for an additional cost.
(3) Interior wall coverings are offered as available options and upgrades for our pre-engineered building packages, but do not come as a standard offering.
(4) Please refer to the below Shipping Information section for more information.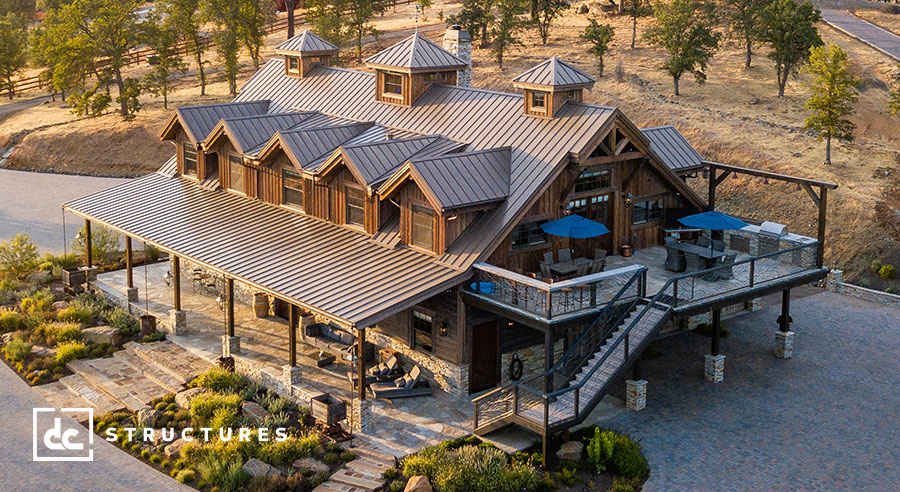 Our clients have the ability to customize their building kits with hundreds of available options and upgrades from America's top-rated materials suppliers. From Andersen™ windows and doors to James Hardie® siding products, we offer a wide selection of premium building materials to choose from for your design so you can craft a building that's true to your style and personality. With our options and upgrades, you can swap out any standard options included in the price of your building package for something more in line with your vision. Anything that's removed from the original model will be credited back to you so you can invest your money in other important areas of your design.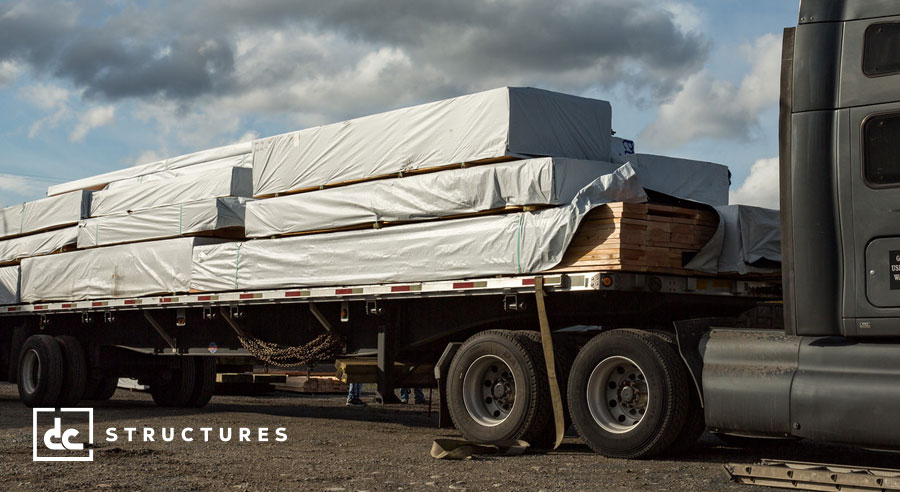 Our materials packages are shipped directly from our manufacturing facility here in the Pacific Northwest to your job site via flatbed trucks. Our shipping quotes are unique to each client and are based on the size of their building and location of their construction site. If you live outside the lower 48, we can easily create a custom shipping quote for you and send your materials package using another delivery method.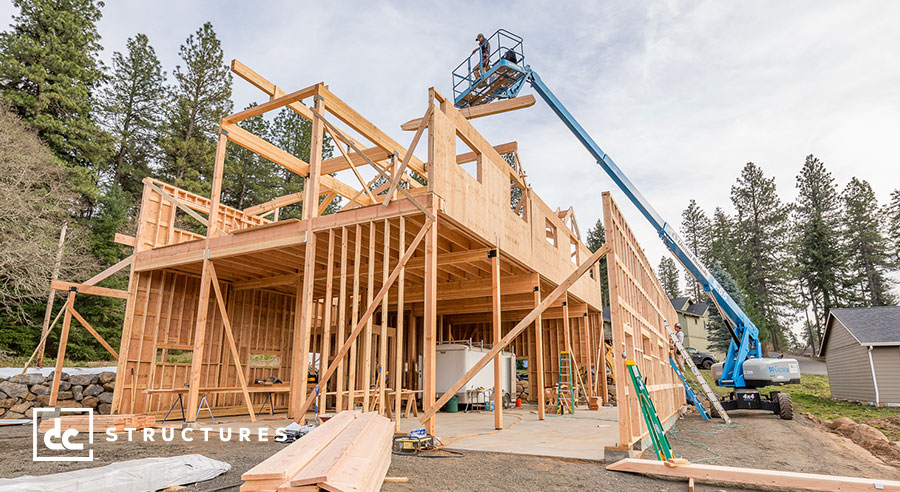 How you choose to build your materials package ultimately comes down to your preference and experience level. While we've had a few clients act as their own general contractors, most clients choose to hire a local builder to complete their structure. If you don't already have a builder in mind for your project, our team can help pair you with the perfect contractor for your build through our nationwide builder network. Our builder network is comprised of vetted contractors across the country who are experienced in overseeing our clients' unique projects and can help bring your dream structure to life.
Although they aren't able to oversee every DC Structures project, our sister company DC Builders also constructs a limited number of building kit projects every year. DC Builders only offers general contracting services in California, Oregon, and Washington, but their skilled framing crews are able to travel anywhere in the U.S. to complete the installation of your structure.
REQUEST A FREE DIGITAL CATALOG
---
Start planning the building of your dreams with the latest DC Structures product catalog, containing loads of information on pricing, materials, options and upgrades, photos, videos and more.