Horses have a special place in American culture and history, having served as one of our most industrious companions throughout various eras and regions across the country. It's no wonder horse barns occupy such prominent real estate in representations of the U.S. both past and present! With roughly 4.6 million U.S. citizens participating in equestrian-related industries, working with and/or caring for approximately 9.2 million horses, it's safe to assume equestrian facilities are here to stay. While barns can differ in style, size and even function, most wood horse barns share in a rustic and open aesthetic as a result of their post-and-beam construction. If designed with a commitment to longevity and quality craftsmanship, these amazing horse barns will prove to be a great investment in the long-run.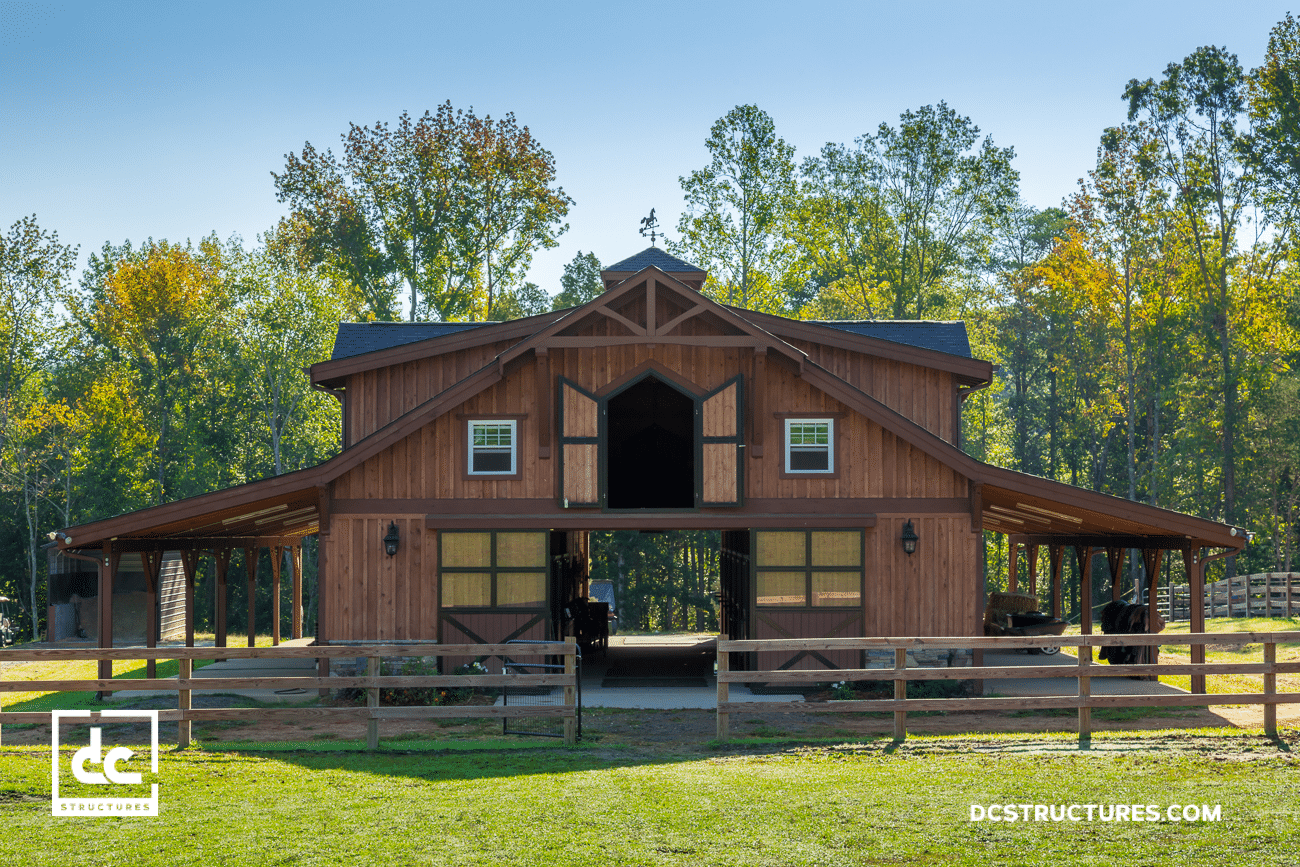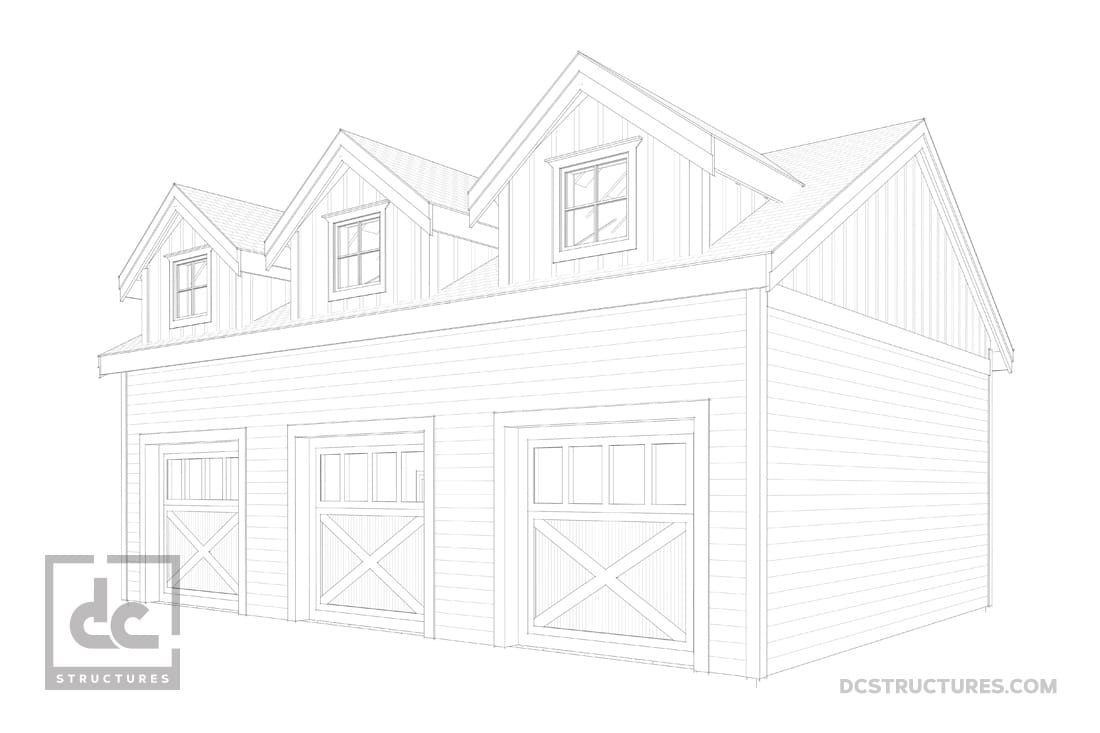 POST-AND-BEAM Horse Barns
Barn construction can be cheap, fast and easy with a pole barn, but the downside is that these structures are not built to last for more than 40 years. Making the decision to invest in a horse barn is a milestone in any homeowner's life, and as such the horse barn plans should be drafted with an eye toward the future. A wooden horse barn designed using the reliable method of post-and-beam construction will stay standing long enough to pass off to future generations if given proper maintenance over time. In the wake of a natural disaster, post-and-beam buildings are often the only to remain intact. Further, this style of construction makes for highly customizable layouts that are as elegant as they are functional.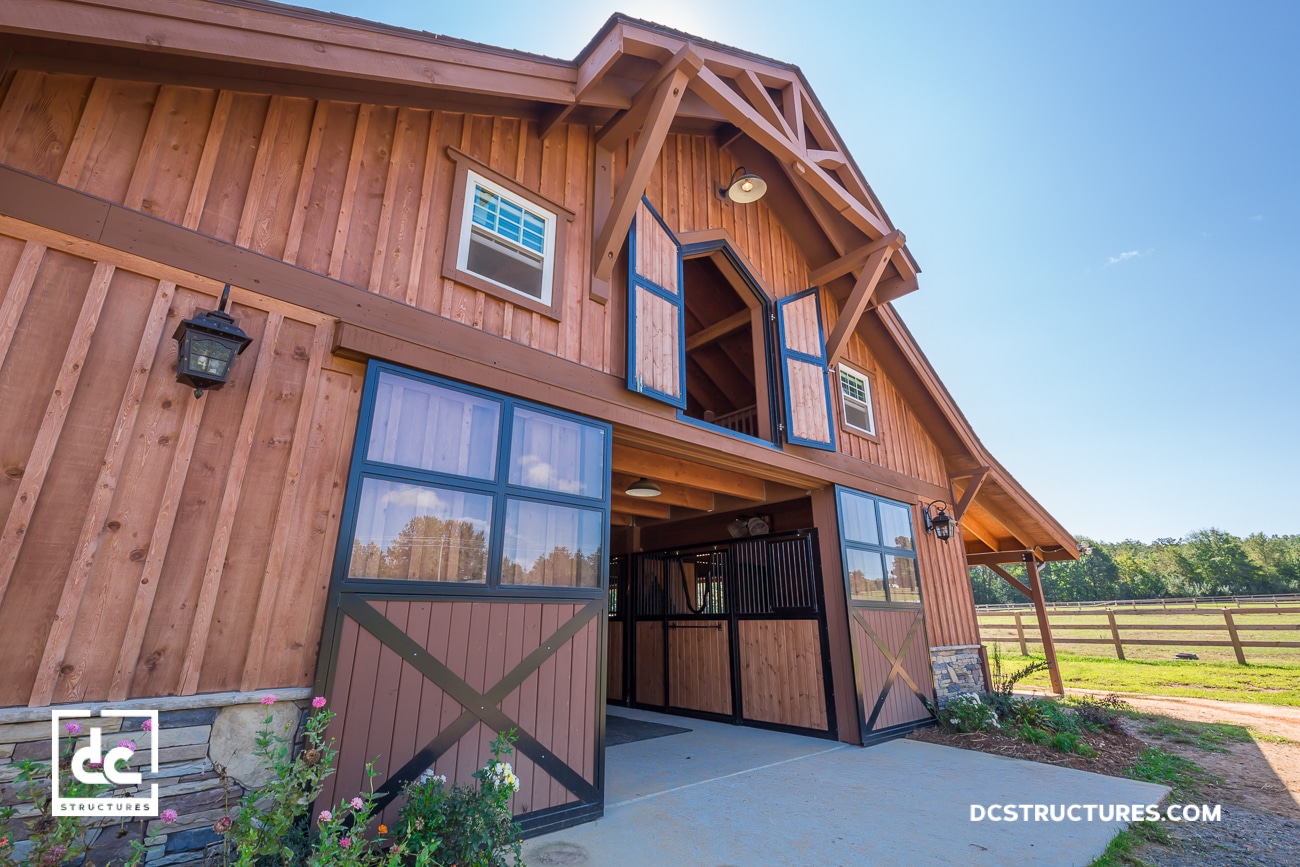 Every now and then, we get customers who want to know what it would take to convert an old, abandoned barn into a top-of-the-line equestrian facility. While this is certainly doable, the truth is that barn renovations can be costly and painstaking processes. Hidden costs are unavoidable, usually coming in the form of fumigation and re-engineering fees. Oftentimes, this culminates in a final bill that is actually more expensive than what it would cost to design your own barn. Unless the barn is in good health and complies with local building regulations, it will likely be more cost effective to start from scratch with new horse barn blueprints. Not only does this save on expenses, but it also offers the assurance of longevity and increased opportunity for customization.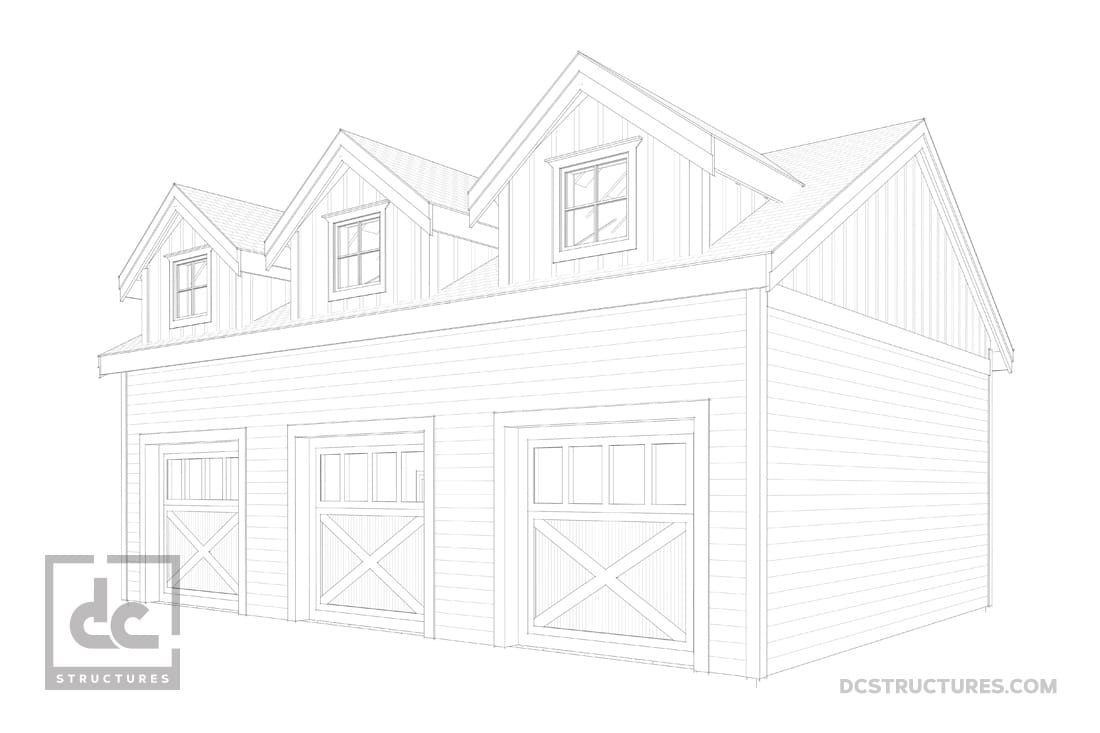 DC Structures designs and assembles pre-engineered horse barn kits that can be adapted to suit a number of equestrian lifestyle needs. While it's easy to assume that a prefabricated building package would be unimaginative or of lesser quality, the reality is that horse barn kits are well suited for elegance depending on your choice of custom barn builder and designer. Barn kits from DC Structures are wholly unique in that no two DC barn designs have ever looked exactly the same. We've been lucky to collaborate with a number of creative clients who take pride in expanding on their unique horse stable ideas. That's why we've been able to establish and refine a streamlined barn kit design process that takes into consideration the client's specific vision for their equestrian facilities.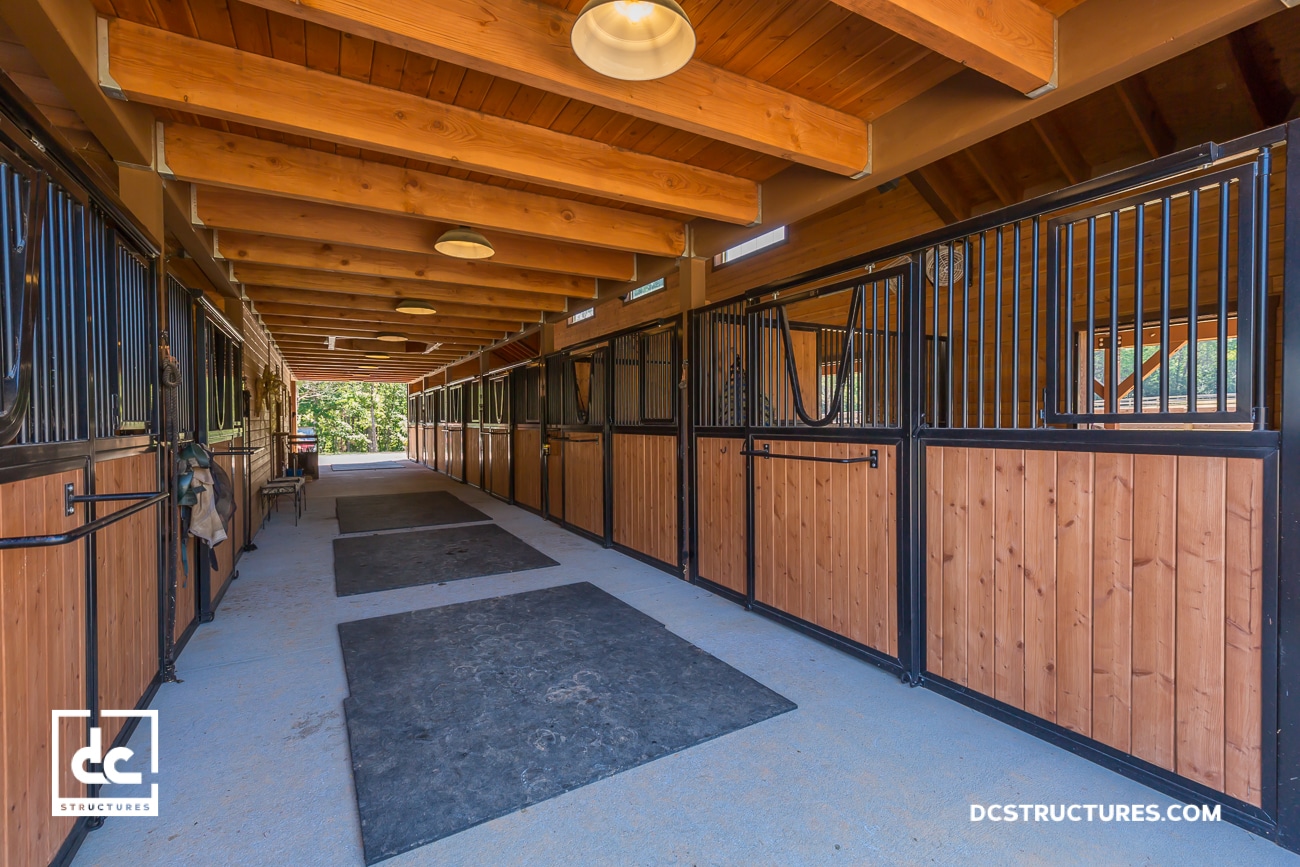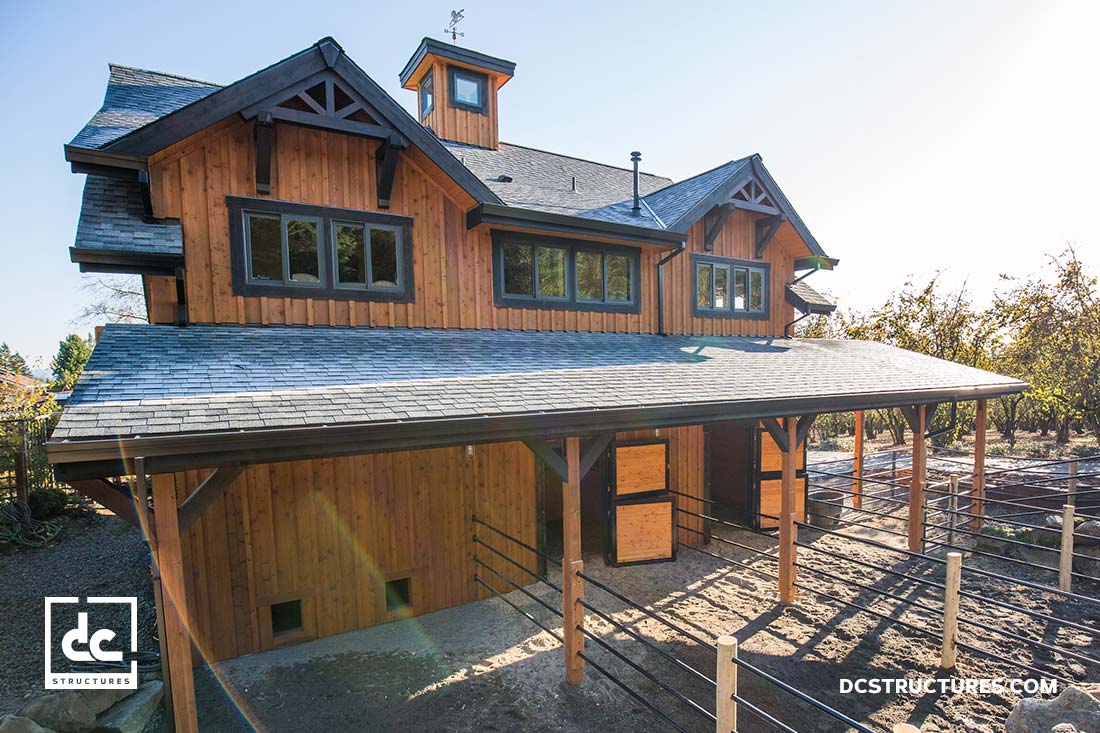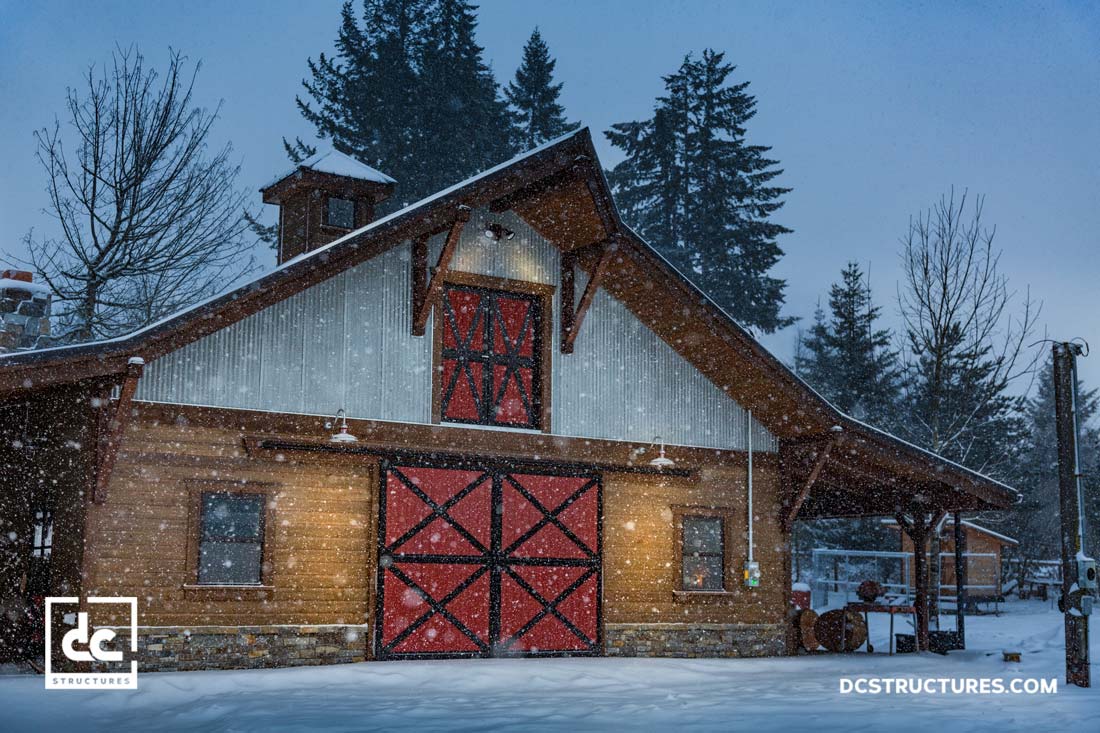 DC Structures' innovative and easy-to-navigate design process consists of step-by-step collaboration between the client and our design team. This ensures that horse barn plans come together exactly as the client sees fit—both aesthetically and functionally. Our customers have the final say in structural details so long as they are sound from an engineering perspective, and are also given the opportunity to personalize their horse barn kits with our comprehensive selection of options and upgrades. For clients looking to make major structural adjustments to one of our standard kit models—such as building height or width adjustments, removal of posts and custom add-ons—we also offer a flexible design option.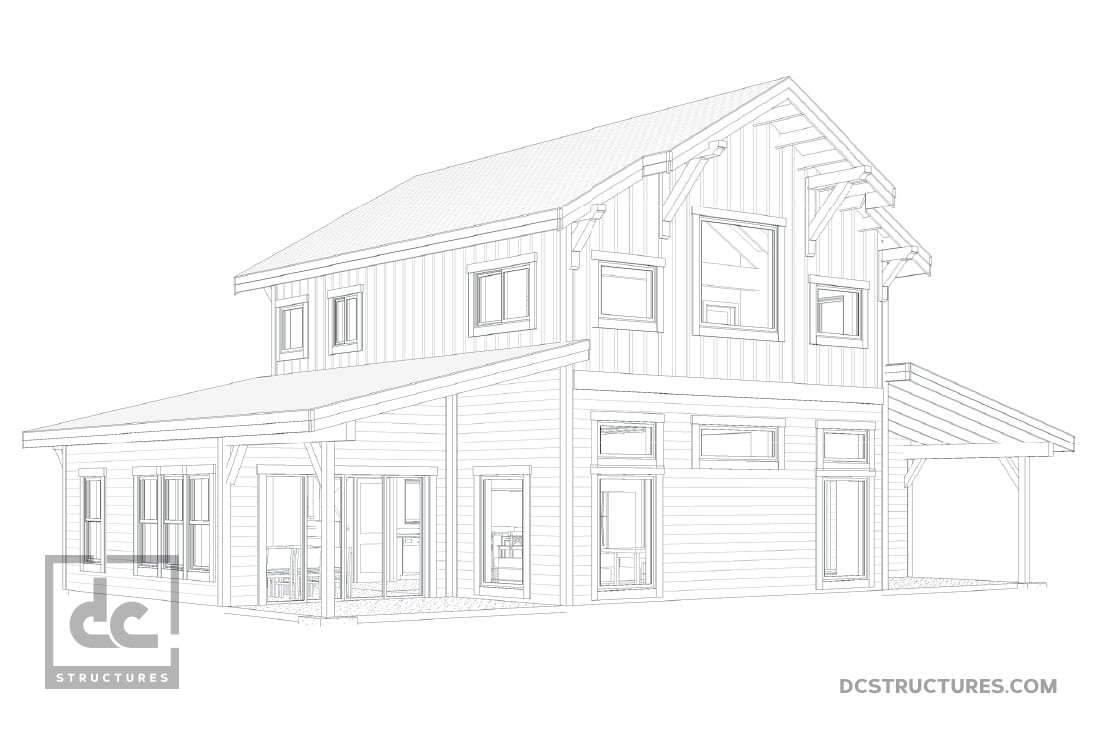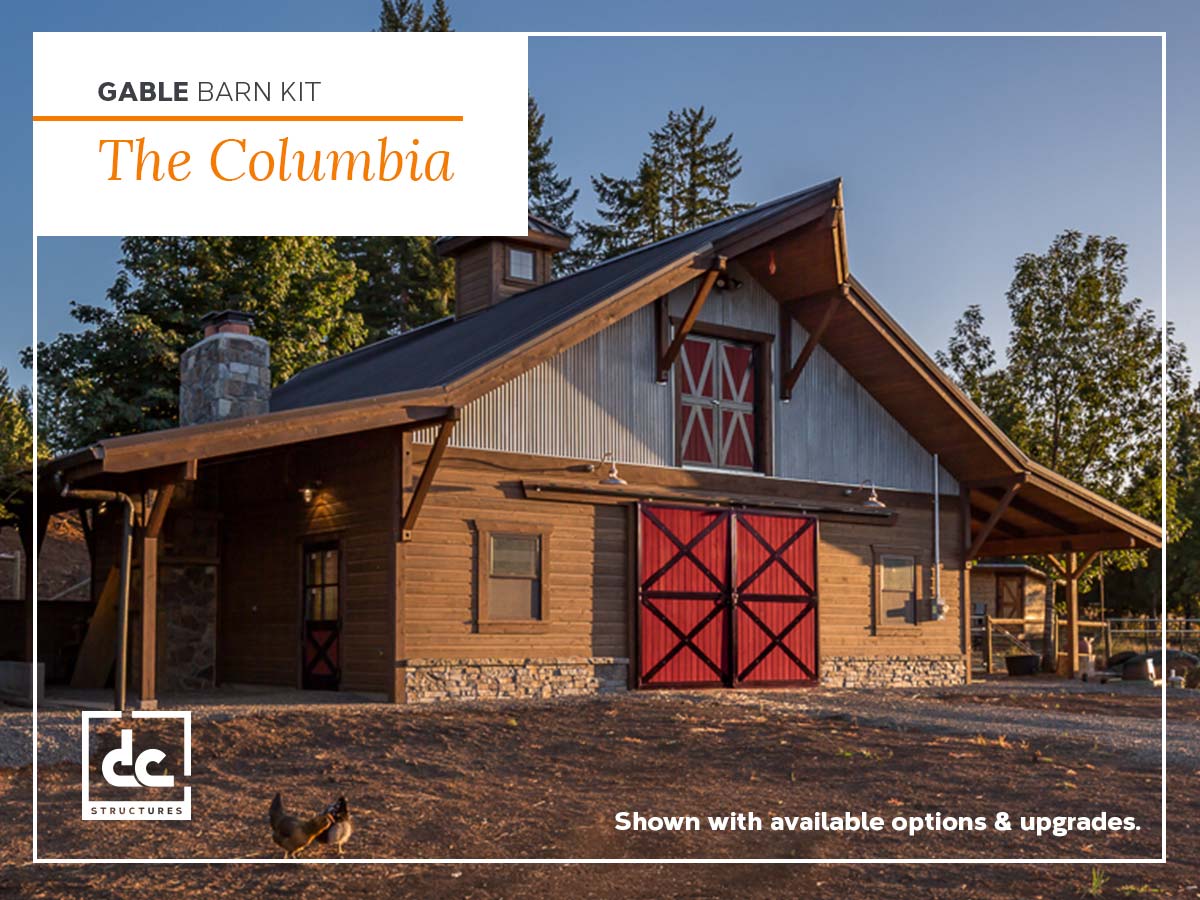 LUXURY Horse Barns
At every level of our product and service offerings, DC Structures takes seriously its commitment to quality. From the impeccable craftsmanship of our barns to the attentive customer service provided by our project management team, our mission is to be as accommodating as possible with our clients and their needs. Sourcing the best materials we can acquire, all of our post-and-beam horse barn kits are designed with top-notch heavy timbers from our mill-direct relationships in the Pacific Northwest. Further, we offer our customers and their chosen contractors with builder support throughout the duration of their horse barn construction project. This provides added assurance that the horse barn will be constructed on deadline and sans complication.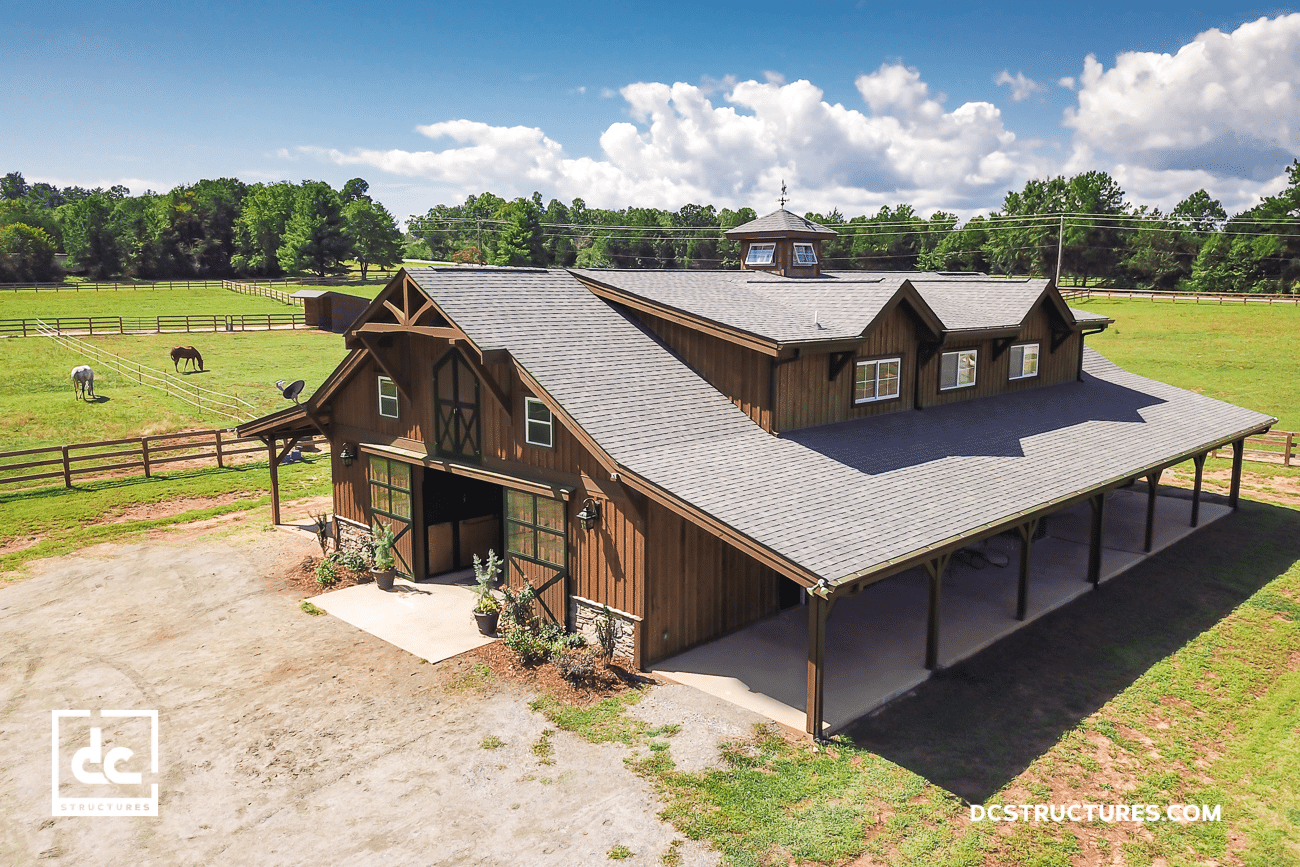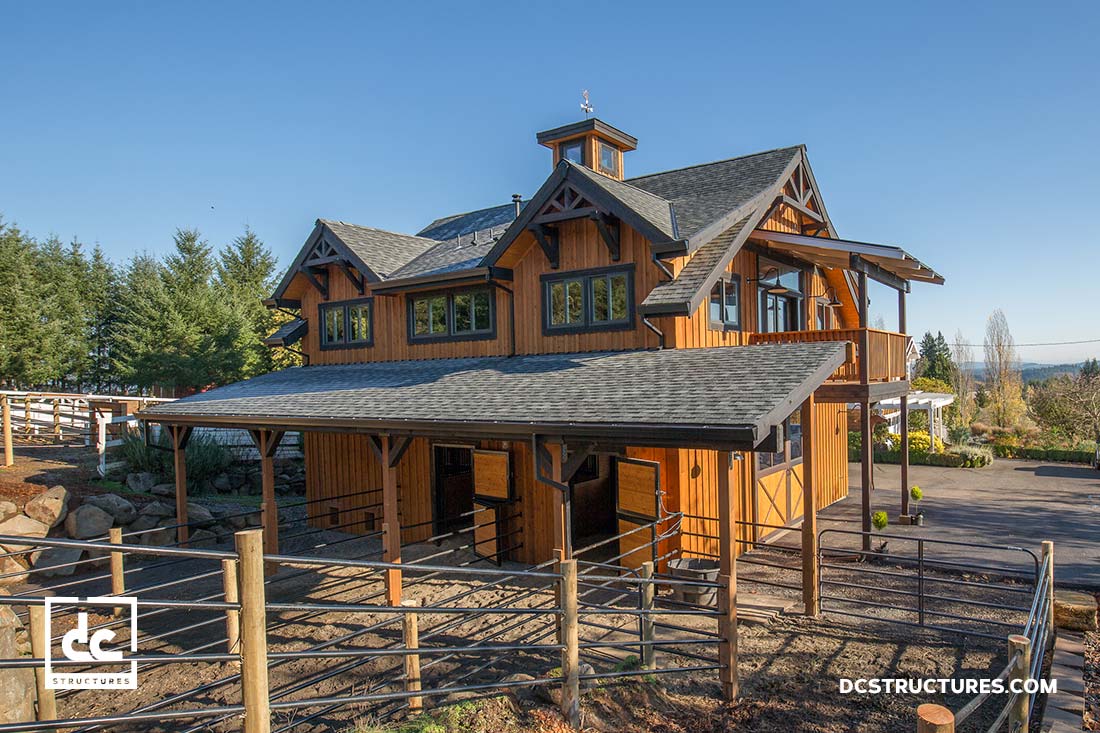 DC Structures' quality promise is our guarantee that we will do whatever we can to serve our clients' visions for their equestrian estates. Whether it's a small horse stable or a large horse barn, no project is too big or too small for our team. We view our clients as partners and co-creators at every step of the barn kit design process. With our unmatched customer service and top-of-the-line building materials, we are confident in our ability to extract our clients' visions for their horse barns and translate them into tangible plans that will delight for decades to come. At DC Structures, we pride ourselves in what makes us different from the competition.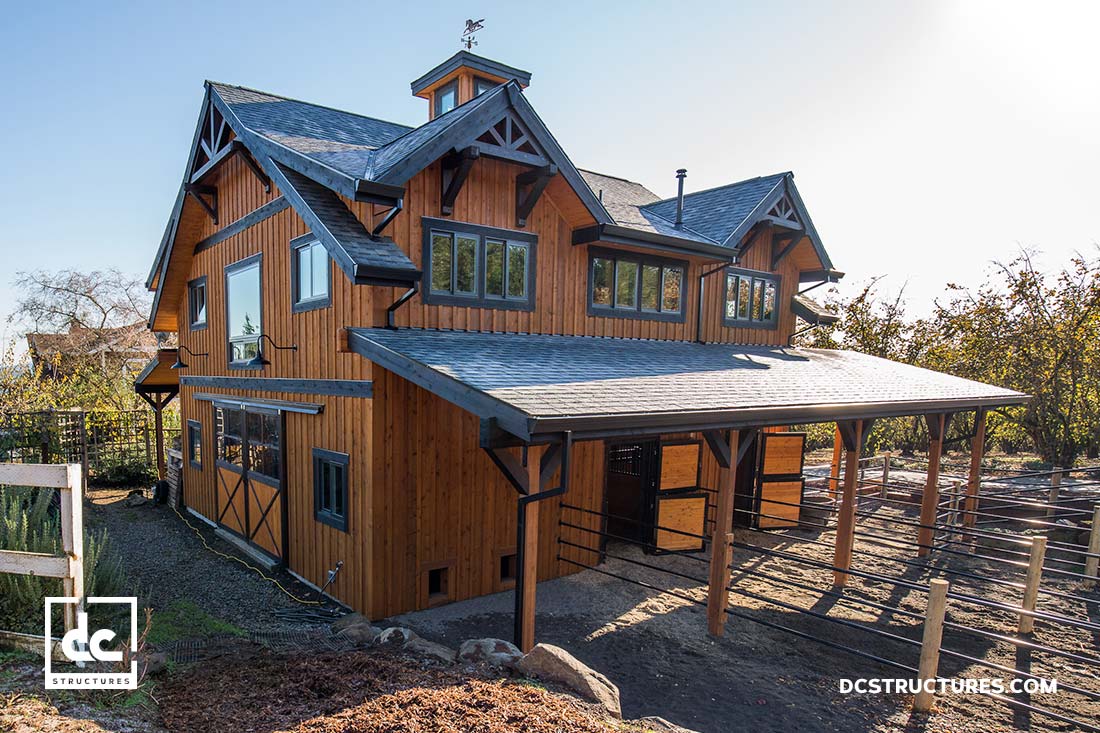 HORSE BARN Inspiration
Our diverse line of post-and-beam barn kits range in style, square footage and price, and come with several options for custom add-ons and special features. We value what our clients prioritize and strive to make sure that all comes through in the final horse barn design. Whether it's designing a horse barn with sustainable features like compost systems, skylights and solar panels, or optimizing the barn for horse safety, DC Structures is happy to be a partner in bringing our clients' horse barn visions to life. In fact, we even work with clients who are looking to house non-equine animals in their barn.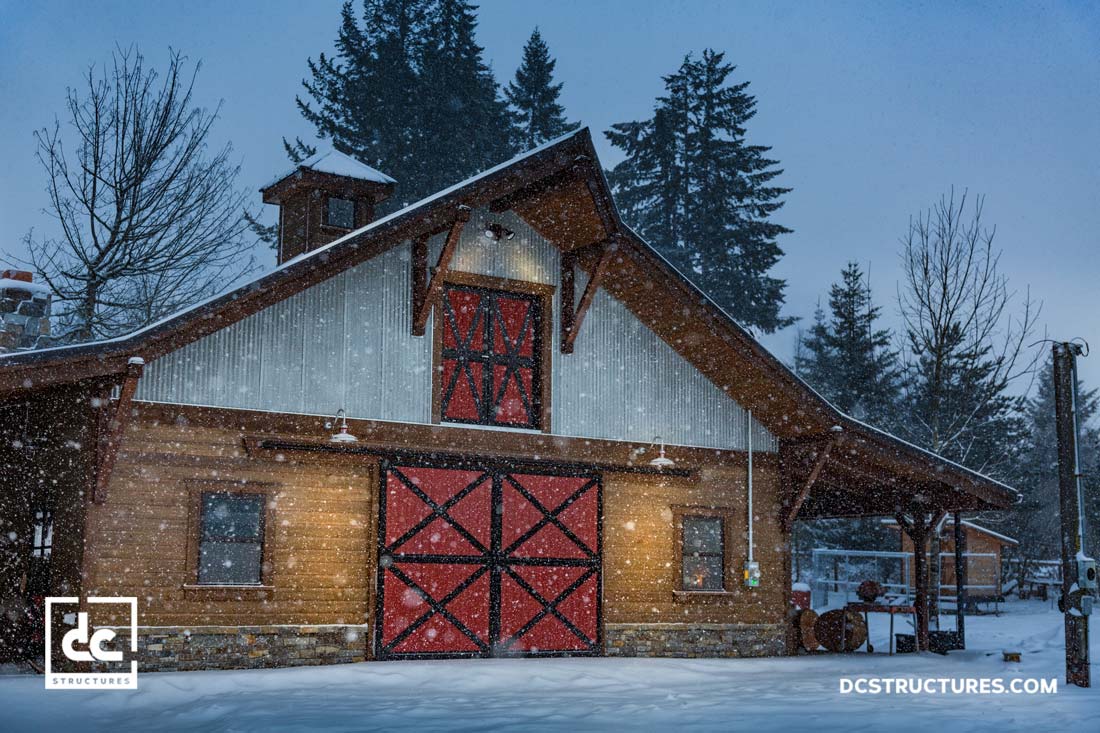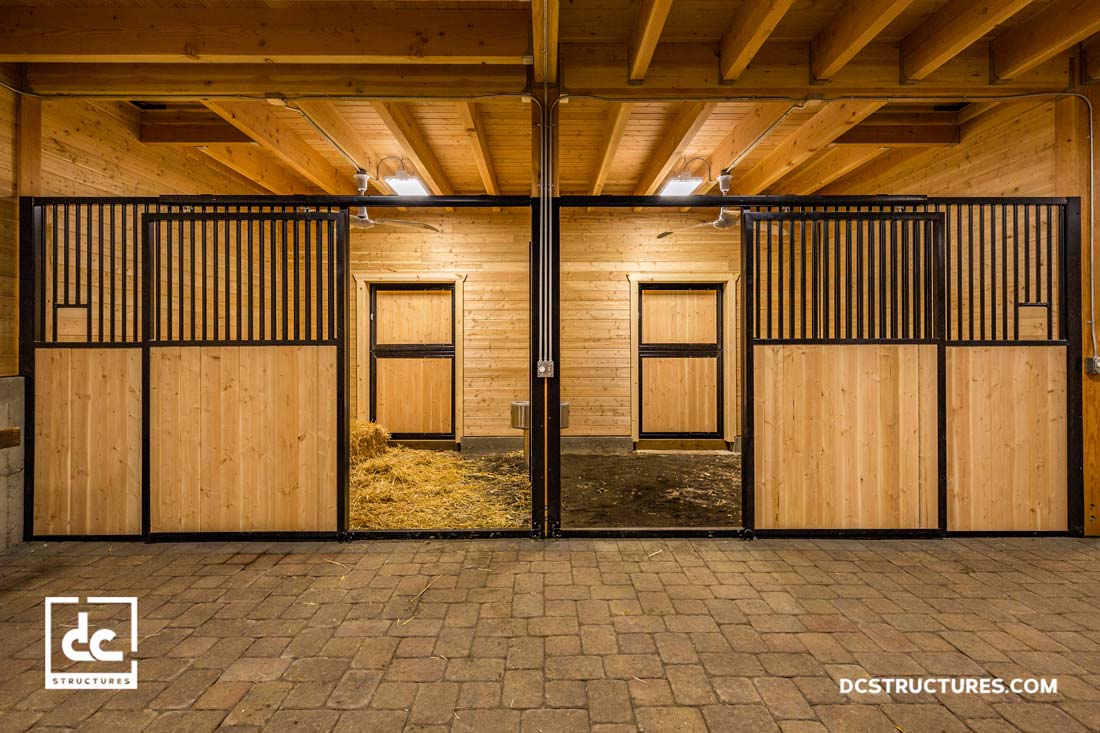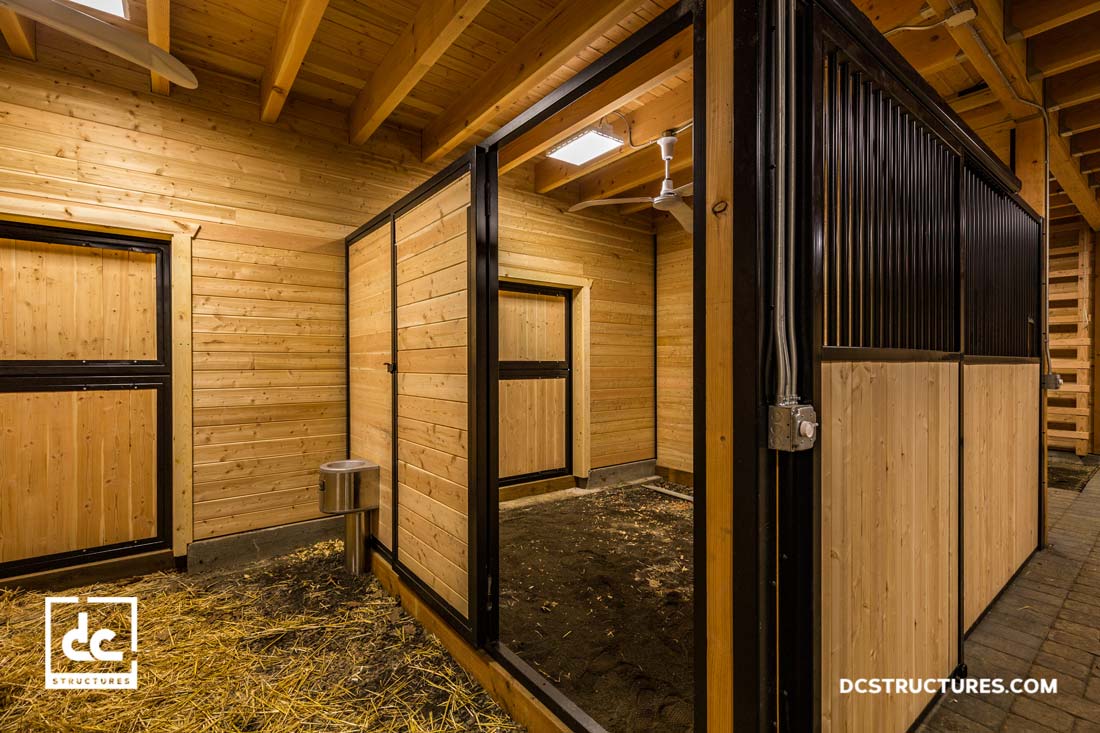 Choosing a Horse Barn Design Partner
Whatever it is our clients are hoping to achieve with their horse barn plans, our team can make it happen—and make it look good! That's why we take extra steps to communicate our value as a trustworthy design partner who can help you take your equestrian lifestyle to the next level. The experience we've gained working with a diverse roster of customers from all over the country has not only made us better designers and builders, but also better listeners when it comes to understanding the needs of our clients. Download our digital catalog to get a better sense of how we can make your horse barn visions into concrete horse barn plans. Or, request a free quote to get started on your horse barn kit design today!
Get Started Today!
Start planning the barn home or apartment barn of your dreams with the latest DC Structures product catalog, containing loads of information on pricing, materials, options and upgrades, photos, videos and more.