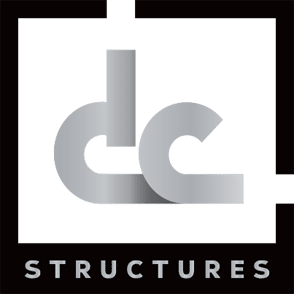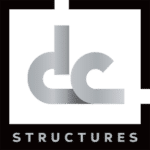 Frequently Asked Questions
Building a structure from the ground up might seem complicated, but DC Structures makes the process as streamlined as possible. Here are some frequently asked questions you might find helpful for your project.
What's Included in the price of your kits?

The listed prices on our website and in our digital catalog represent the starting price for a highly complete materials package. Most of our building kits come with prefabricated framing lumber for your exterior walls, roof, and second-story floor components (if applicable), siding, trim, exterior doors and windows, roof sheathing, connection hardware, and more. Each of our building models has a complete materials list detailing exactly what's included, which you can find on our individual kit pages under the Materials List tab.

While DC Structures offers hundreds of options and upgrades for clients wanting to customize their building design, there are a few components and services we do not offer as part of our design and materials packages, including the final roofing material, foundation, and installation labor. This is due to the fact that many of these materials or services are best acquired locally and typically sourced through your general contractor. For a complete list of items not included in the price of our kits, please visit our What's Included page here.

DC Structures does not directly provide construction services. However, we do offer a nationwide network of preferred builders with the skills and experience required to assemble our unique building kits. If you're interested in partnering with a vetted builder in your area, our team can help pair you with the right person for your project.

Our sister company DC Builders also constructs a limited number of building kit projects every year and may be able to provide you with a construction quote. DC Builders only offers general contracting services in California, Oregon, and Washington, but their skilled framing crews are able to travel anywhere in the U.S. to complete the installation of your structure.

For more information about DC Builders, visit their website here.

Can I make changes to the design?

Absolutely! Our pre-engineered building packages are completely customizable to your vision, giving you the ability to create a structure that's perfectly aligned with your needs, budget, and design ideas. With the help of your project coordinator and our designers, you can personalize your building kit with hundreds of premium options and upgrades and make structural modifications to your kit design.

If you're looking for something a bit different, we also offer custom design services that allow you to transform your unique vision into a completely custom structure for your property. You can either choose to build off one of our pre-engineered building models or collaborate with our designers to create a unique building design from scratch. With a custom design and materials package from DC, the possibilities are endless for your structure!

How do you deliver your kits?

Our materials packages are shipped directly from our manufacturing facility here in the Pacific Northwest to your job site via flatbed trucks. If you live outside the lower 48, we can create a custom shipping quote for you and send your materials package using another delivery method.

How soon can you deliver it?

For residential and commercial structures, we recommend placing your order six months before you plan to begin construction to accommodate a collaborative design process, engineering, and local permitting.

Are your kits considered modular buildings?

No. While it's easy to confuse our pre-engineered building kits for modular buildings, as both utilize off-site manufacturing to facilitate an easy assembly process, these two building types couldn't be more different from each other.

For example, modular homes are pre-constructed and shipped in sections to form a complete structure. Our pre-engineered building packages, on the other hand, see that all your wood framing components arrive pre-cut, drilled, and individually labeled on your job site, with all other materials arriving separately to be finished by your contractor.

The other primary difference between a modular building and one of our building kits is the materials used to create either structure. For instance, modular buildings typically use dimensional lumber, steel, or concrete as building materials, whereas we primarily rely on premium quality Douglas fir posts and beams and conventional framing elements to form the frame of our heavy timber structures.

Learn more about our use of select grade Douglas fir timbers here.

What is post and beam construction?

Post and beam construction is a time-tested building method that relies on heavy timbers rather than dimensional lumber. The walls of a post and beam building are placed on the outside of the frame, resulting in beautiful, wide-open interiors characterized by their exposed structural timbers and vaulted ceilings. Known for their structural integrity and beauty, post and beam structures are long-lasting investments that grow in value over time. Our post and beam buildings rely on premium quality Douglas fir heavy timbers that are joined with metal fasteners and connectors.

Similar to post and beam construction, timber framing is a centuries-old building method that relies on heavy timbers to form the frame of a structure. The primary difference between the two methods, however, is that timber framing utilizes wooden pegs to secure the frame's joinery rather than metal fasteners. Because timber framing is very labor-intensive, as a result of the skill and precision needed to execute this style, these structures are generally more expensive than post and beam buildings. That said, our line of timber frame home kits are built with a combination of conventional framing techniques and timber framing to achieve the same look and feel of a traditional timber frame home but at a much lower cost.

How long does the entire kit process take?

This largely depends on your specific structure, as every project is different and may or may not require additional time spent in the design phase. As a general overview, however, the design process typically takes 8-10 weeks while the engineering phase can take anywhere from 4-8 weeks. Our material procurement and prefabrication process usually takes 5-8 weeks, but this timeline can be even shorter depending on the size and simplicity of your structure. Again, this is based entirely on your project and any extraneous factors affecting the length of your process, including how much time you spend in design and what time of year you decide to build.

Something else to keep in mind is that permitting can significantly delay the procurement and prefabrication process. We've had clients come to us with their building permits in hand who have been able to start their project about a month after meeting and other clients who we've worked with for over a year just to get through planning and into permitting. To avoid delays associated with permitting, we recommend clients contact their local building office in advance to get started on obtaining the necessary permits for their structure.

How Can We Work Together If I'm Located in a Different State and You Can't See My Property?

DC Structures is no stranger to working with clients all over the U.S. and Canada. Over the years, we've implemented a number of technologies that allow us to effectively work with clients outside the Pacific Northwest. From video conferencing to sharing site plans via our virtual project management platform, we offer clients a number of ways to engage and collaborate with our team and vice versa. Of course, there are always larger, more custom projects where a site visit makes sense and we are certainly open to doing that when needed.

How Much Will My Project Cost?

This is one of our most frequently asked questions and yet one of the most difficult to answer because of several factors that influence the final cost. We typically tell our clients that their project can cost anywhere from three times to more than five times the materials package price, but it really depends on the level of finish the client desires, how involved they are in the construction, the condition of their job site, the location of the project, the time of year they build it, what the structure is being used for, etc. Because of this, our team tries to get as much detail about your specific situation as we can upfront so we can give you an accurate scope of what to expect with the total cost of your structure.

Can we come visit your office?

Of course! However, if you're planning to do so, we ask that you connect with your project coordinator 2-3 weeks in advance so they can schedule a time and date for you to meet with our team and line up any relevant site visits during your trip.