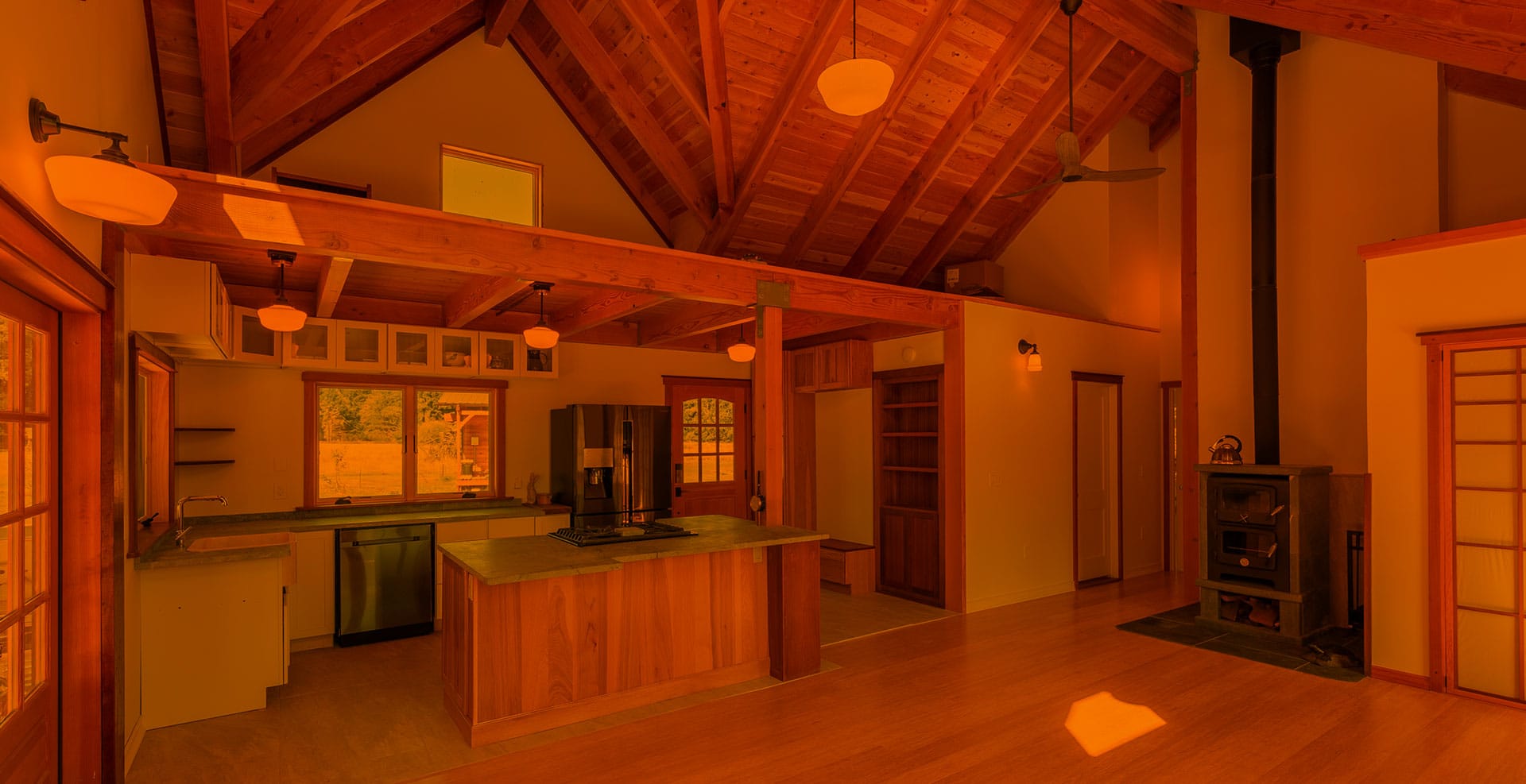 Cabins Make the Perfect ADU
RAISE THE VALUE OF YOUR PROPERTY AND START GENERATING INCOME
As vacation rental sites like Airbnb and Vrbo continue to grow in popularity, many homeowners are joining in on the trend by adding an accessory dwelling unit, or ADU, to their property and renting it out to guests. Homeowners can make a substantial amount of passive income from simply hosting travelers a few times a month. On average, an Airbnb host makes $924 a month, with some earning more than $10,000 per month. If you're looking to increase your earnings while building equity in your property, a cabin kit can turn into a profitable side hustle that ends up paying for itself and more in the long run. Why DC Structures?
DC Structures is a nationwide firm with over fifteen years' experience in the design and construction of heavy timber structures. We source only the finest mill-direct lumber from the Pacific Northwest to create beautiful cabin kits that are built to last a lifetime, so you and your family can enjoy your structure for decades to come. All of our cabin kits are built in our signature post and beam style and feature stunning heavy timber elements that give our structures their timeless appearance. This attention to quality and durability is evident in our line of highly customizable cabin kits and what makes us the most reputable supplier in our industry.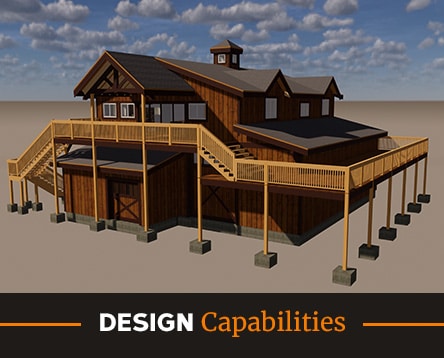 DESIGN
Our cabin kits are designed to help you make the most of your living space. These simple yet striking structures feature design elements like exposed heavy timber beams for added durability and aesthetic appeal. Our flexible design capabilities make it easy for you to personalize the space according to your needs, whether that means making structural adjustments to your cabin or stylizing your structure with our available options and upgrades. No matter your vision, our in-house design team is committed to working with you to create a customized floor plan tailored to your lifestyle.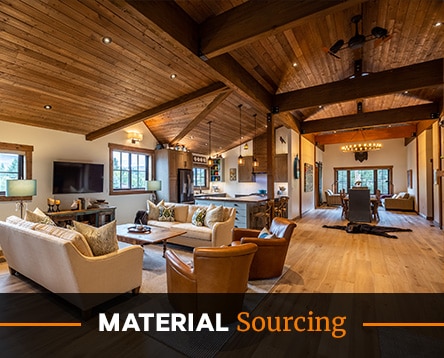 MATERIALS
Our cabin kit packages come fully equipped with some of the best standard materials, including select-grade cedar siding and premium window packages from Andersen Windows. Made in the reliable method of post and beam construction, our cabins are framed with select-grade Douglas fir posts and beams from the Pacific Northwest. While our models differ in size and style, each package includes all wall framing, sheathing, exterior doors, and more. If you're looking for something different than our standard materials, we offer hundreds of options and upgrades so you can personalize your cabin to match your vision for the space.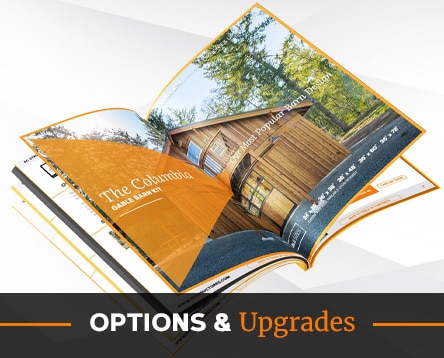 OPTIONS & UPGRADES
We take pride in offering our clients a nearly endless list of options and upgrades for personalizing their cabin kits. This is why we work with some of America's best suppliers of doors, windows, and equestrian equipment, including Andersen Windows and Classic Equine. You can make changes like switching out cedar siding for HardiePanel composite siding, or make adjustments to the structure itself with our Flex Design process. When partnering with DC Structures, you have the power to turn your cabin into a unique residence that best represents your individuality and style.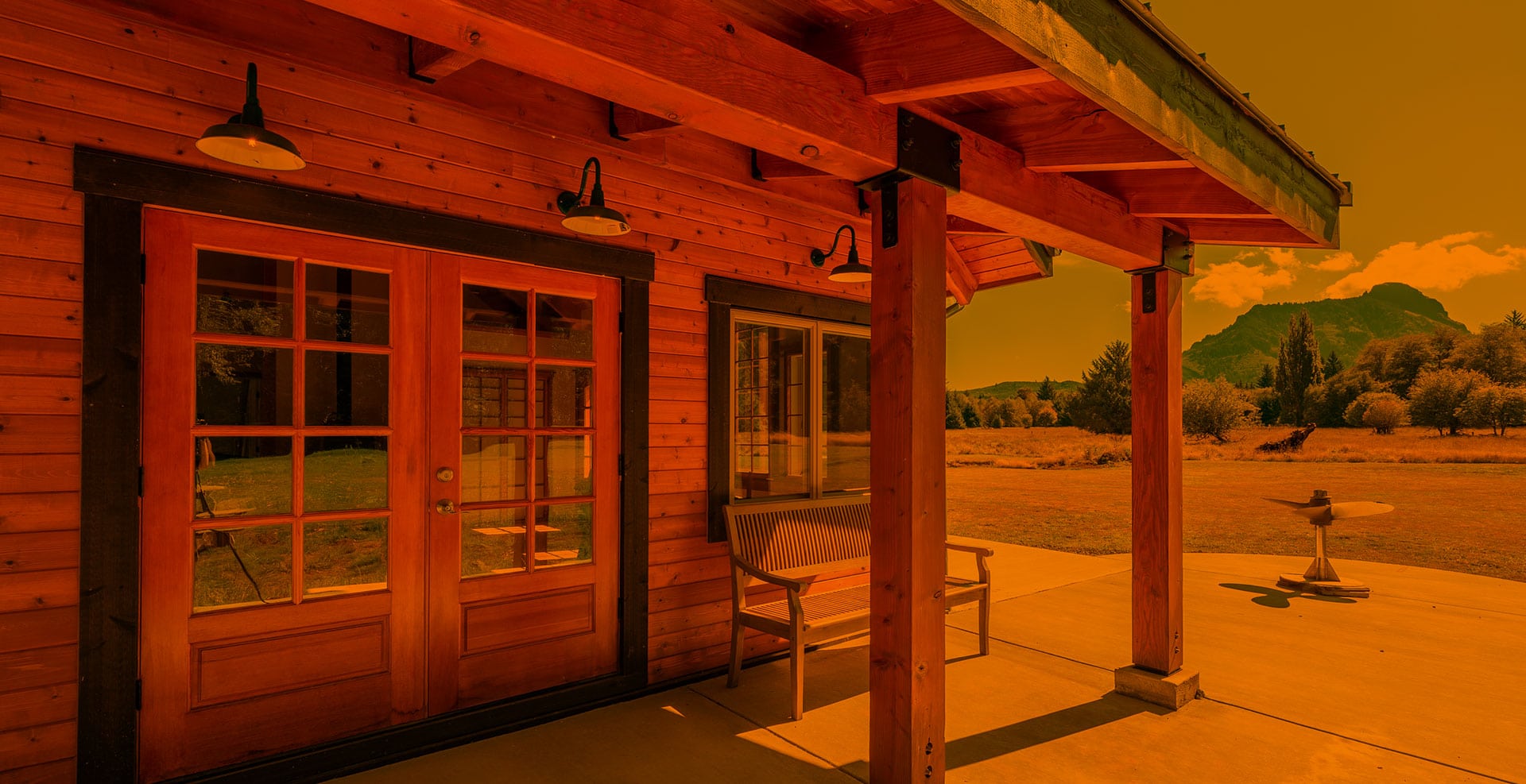 The Process
Our simplified process makes it easy for customers to personalize their chosen cabin kit with the help of an experienced project coordinator who will be there to guide you for the duration of the project. During our prefabrication process, our experienced craftsmen pre-cut and label the posts, beams, rafters, and wall-framing material included in your building package at our facility in Oregon. The prefabrication process allows our clients to kickstart their construction process while significantly reducing framing man-hours, equipment rental fees, and job site waste, saving our clients thousands of dollars. Prefabrication also allows for more accurate construction and better quality, so you can rest easy in a structure built to last a lifetime. Our Cabin Kit Expertise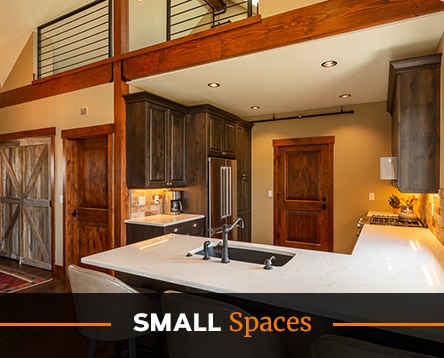 DESIGNING A SMALL SPACE
When designing a small space, it's important to determine what items work in a space and which do not. Furniture like a coffee table or decorative bookshelf might add an elegant touch to your living area, but can take up a great deal of room in a tiny structure. Before planning out your space, visualize the items you currently own and try to prioritize them based on need. This method can be especially useful when downsizing from a larger home.
POST & BEAM CABINS ARE A BETTER INVESTMENT THAN LOG CABINS
Log cabins come with a number of hidden costs that post and beam cabins seek to eliminate. Log buildings require more maintenance than the average home, with yearly inspections to check for infestations, mildew, and mold. The caulking also has to be constantly repaired because the logs shift and expand over time. Additionally, these structures are more expensive to insure than traditional homes, as log cabins are less fire-resistant. Our post and beam cabin kits feature durable building techniques that require less maintenance over time and are built to endure extreme climates.
HIGH-QUALITY MATERIALS SOURCED FROM THE PACIFIC NORTHWEST
Our heavy timbers are what make our line of pre-engineered cabin kits some of the most beautiful and remarkable structures in the country. Being located in the Pacific Northwest gives us the ability to source the finest select-grade heavy timbers and wood siding products for all of our cabin kits. Our commitment to providing our clients with the best quality structures made from the highest quality materials is unparalleled in our industry and what keeps our clients coming back with more projects.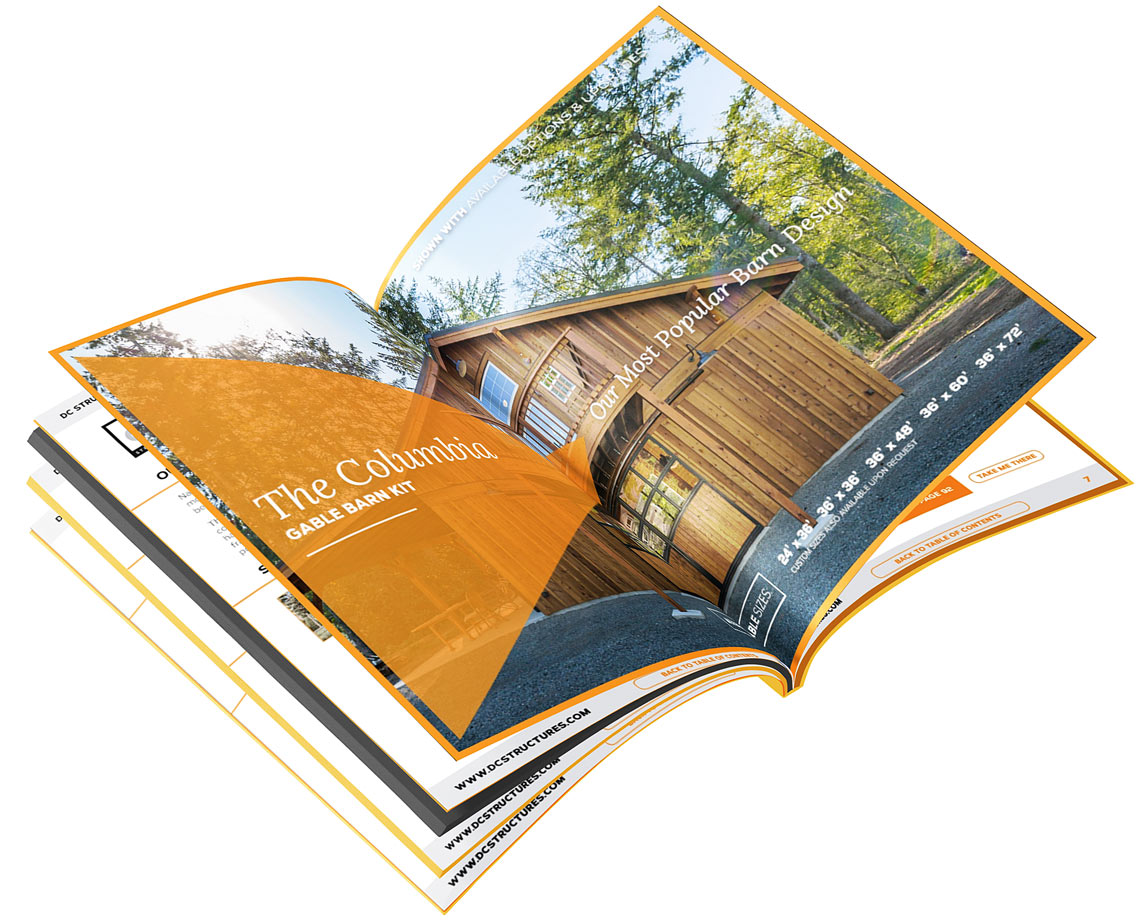 REQUEST A FREE DIGITAL CATALOG
---
Start planning the barn of your dreams with the latest DC Structures product catalog, containing loads of information on pricing, materials, options and upgrades, photos, videos and more.