Cabins are a familiar structure to many, be it from personal experience or storied representations. When we think of cabins, our minds take us on a journey to a dense forested area or a riverside clearing. With their modest layouts, timber accents and cozy interiors, cabin homes make for a warm and comfortable space to enjoy some solitude or unwind with family and friends. Of course, that's not all a craftsman-style cabin is good for. Cabin homes make for great vacation getaways or backyard guest houses, or custom residential spaces for those who have an appreciation for the cabin aesthetic. Whatever the reason for building a cabin, a quality cottage will add value to any property while enriching the lifestyle of the owner.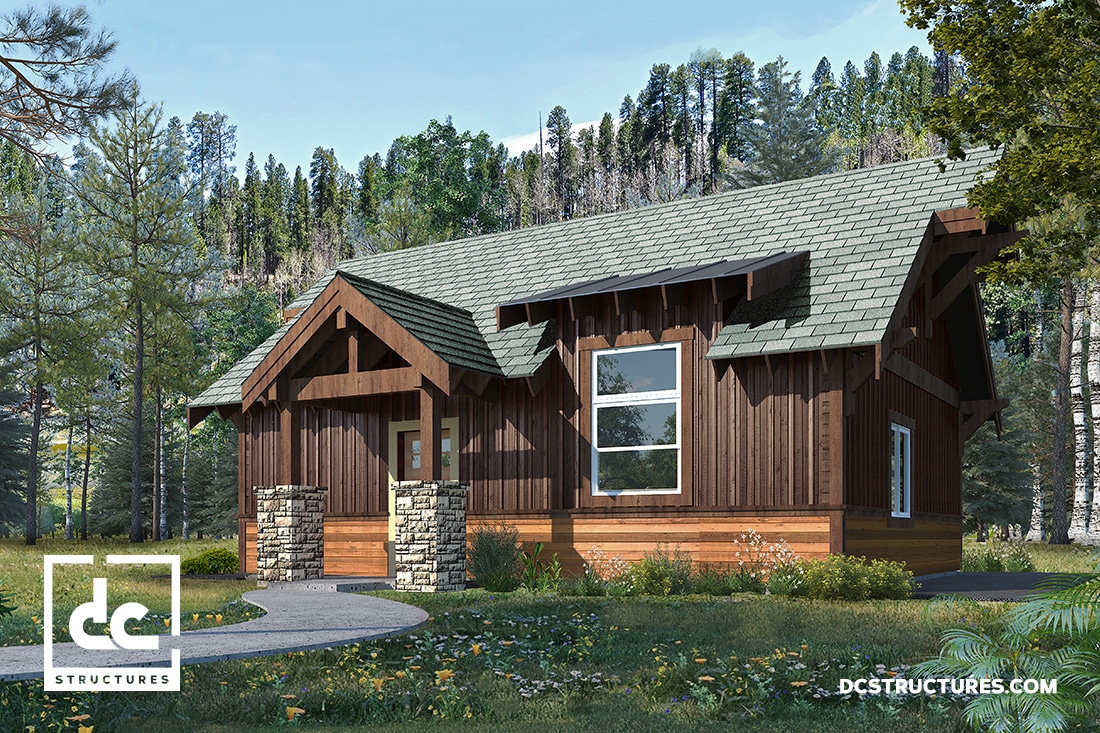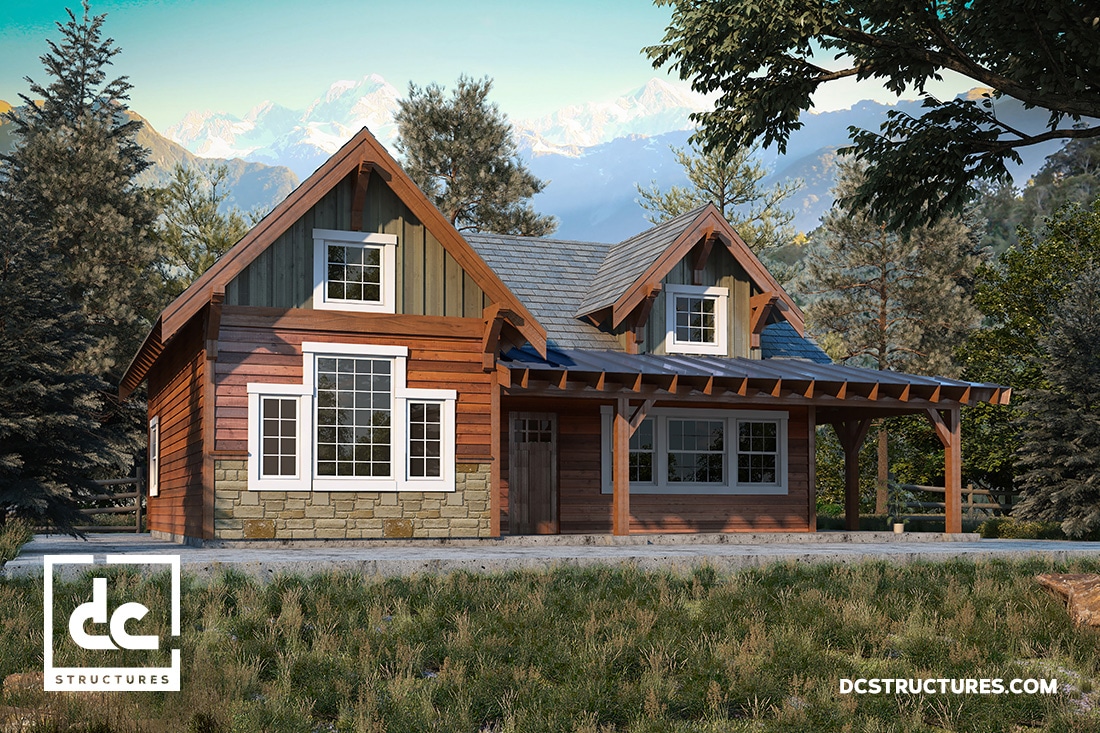 TIMBER-FRAME Cabin Kits
DC Structures designs and assembles wood cabin kits for clients across the U.S. Easily adapted to suit a variety of intended uses, our pre-engineered cabin packages make for great homes, vacation houses or simplified small living. The most common cabins we tend to imagine are the sort of log cabins you'd find over the river and through the woods. Not all cabins are going to look like they came straight out of a children's holiday book, but the timber aesthetic lives on in modern cabin designs. DC Structures creates cabin kits using a mixture of conventional construction and the reliable style of post-and-beam construction, making timber frame accents a centerpiece of the overarching cabin design.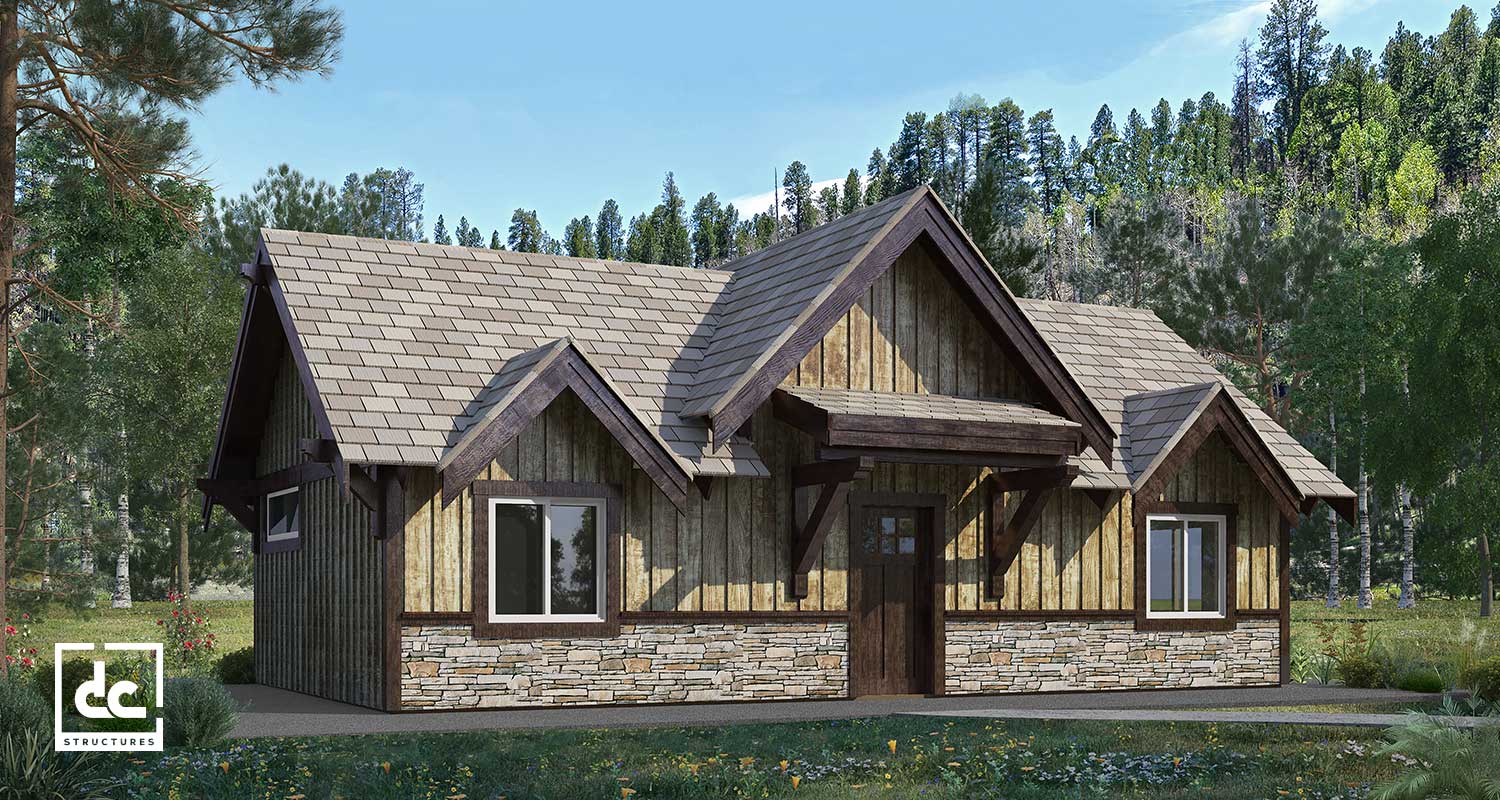 Some people are skeptical about pre-engineered cabin kits because they fear they will not be able to express their originality. While this may be the case with some of our competitors, our design process is geared toward personalized cabin kits that suit the customer's tastes and lifestyle needs. We've never sold two cabin kits that looked the same, as our innovative design process revolves around client collaboration to ensure visions are fully realized. The ability to make modifications to cabin plans while also customizing the aesthetic through our comprehensive selection of options and upgrades makes our cabin kit process one of a kind in the industry.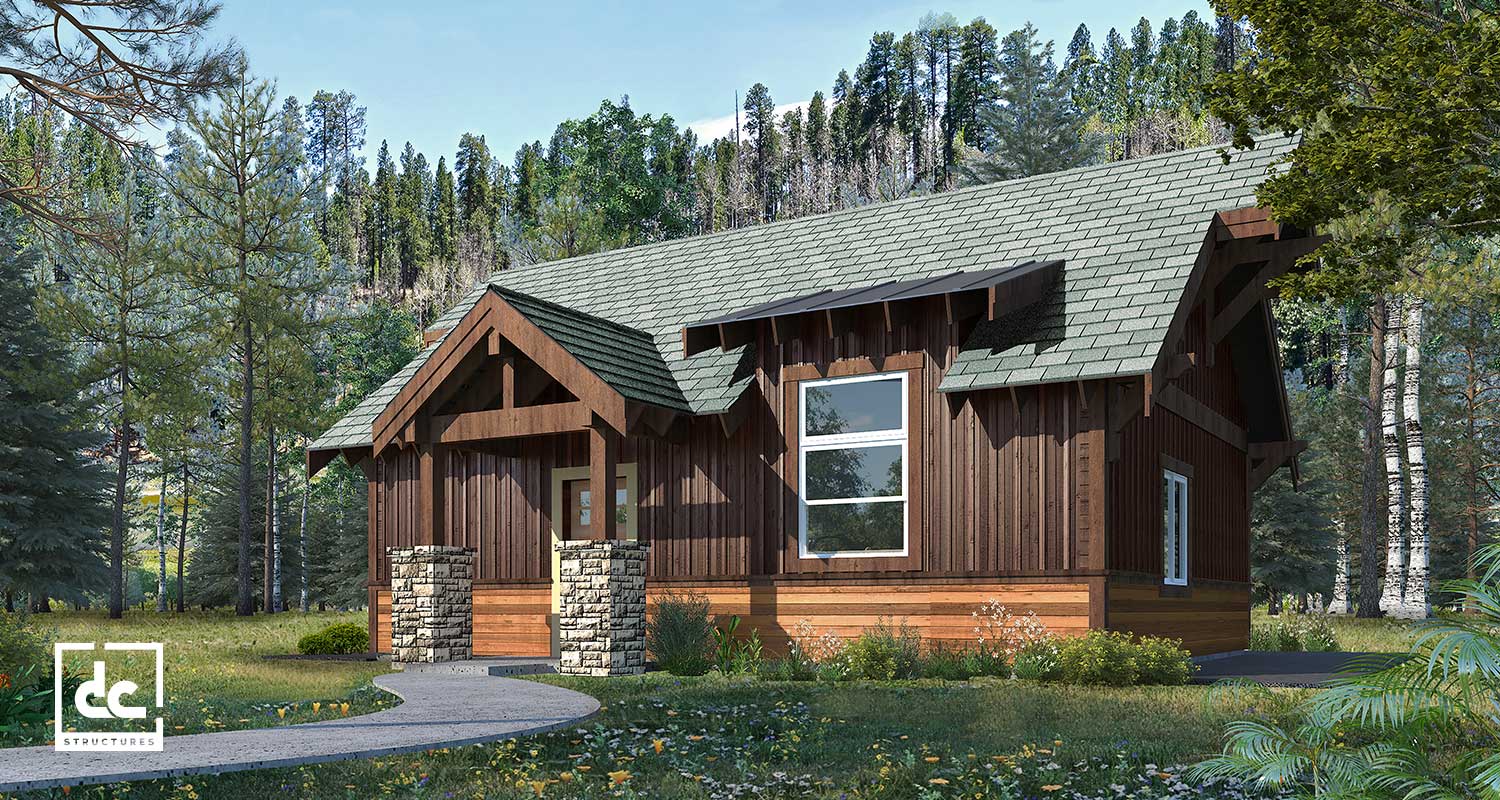 Unique Barn Homes Simplified
The process we walk our clients through consists of a one-on-one partnership between our design team and the client. We start by assisting the client in selecting a model from our selection of cabin kits, and then move onto floor plan adjustments and custom finishes. For clients who are looking to make major structural changes—such as building height or width, post removal or custom add-ons—we also offer a flexible design option. Providing multiple solutions for our diverse clientele allows us to better serve their needs.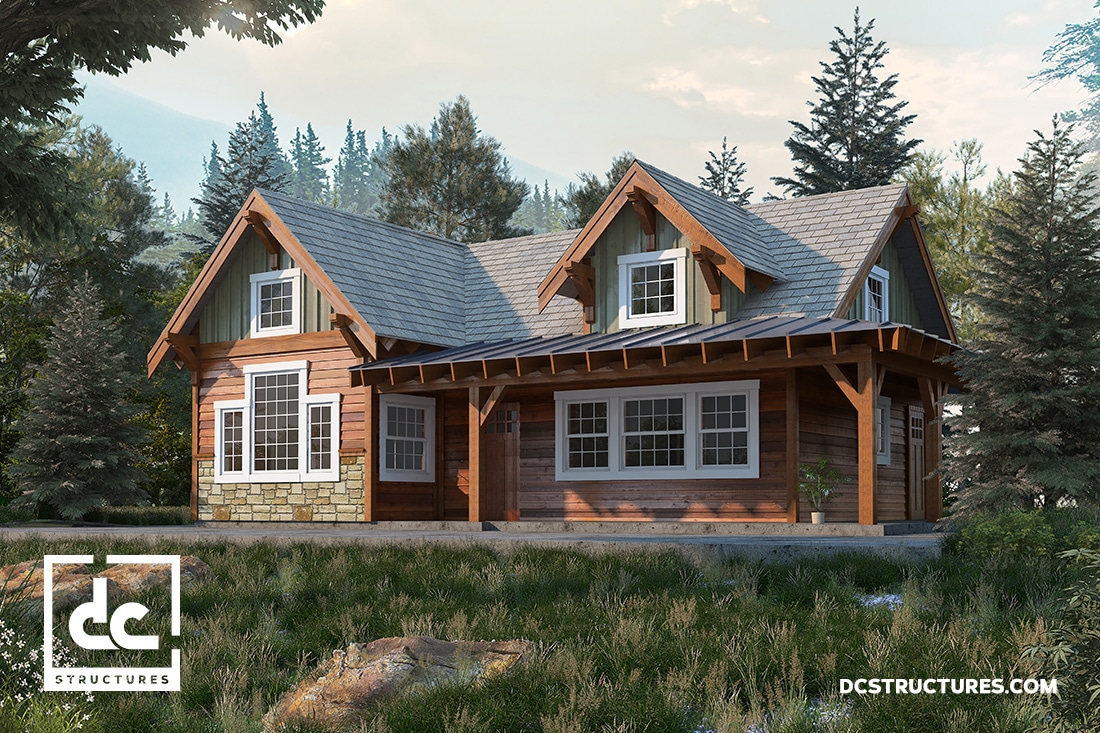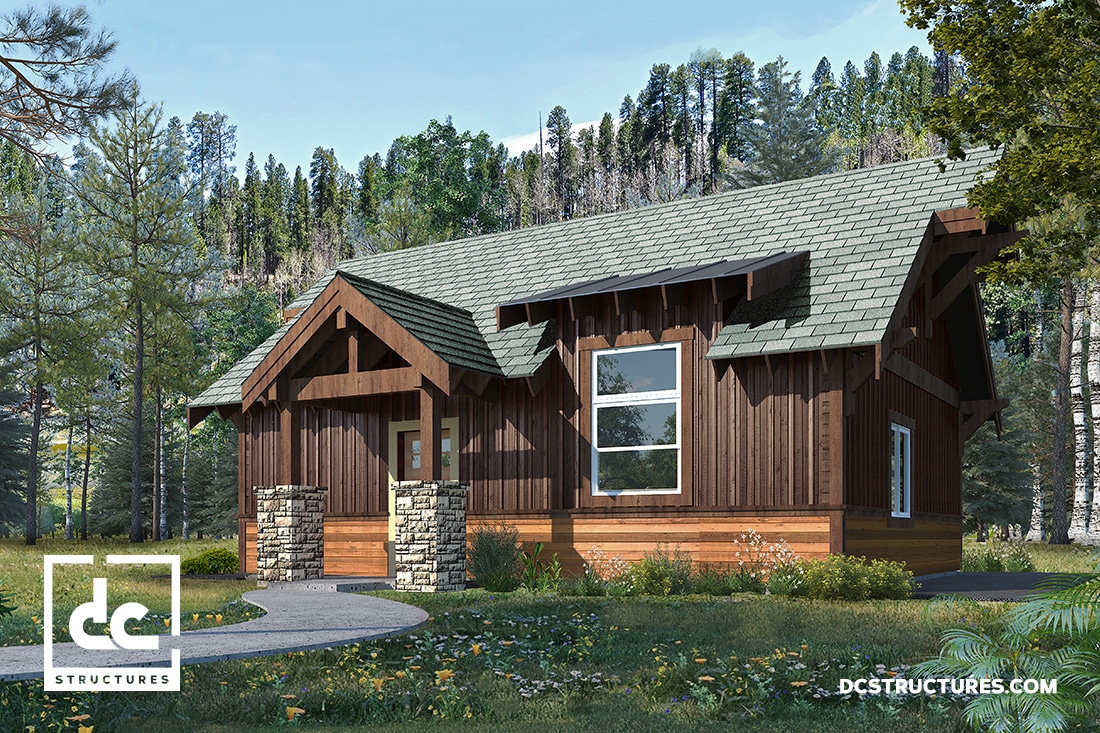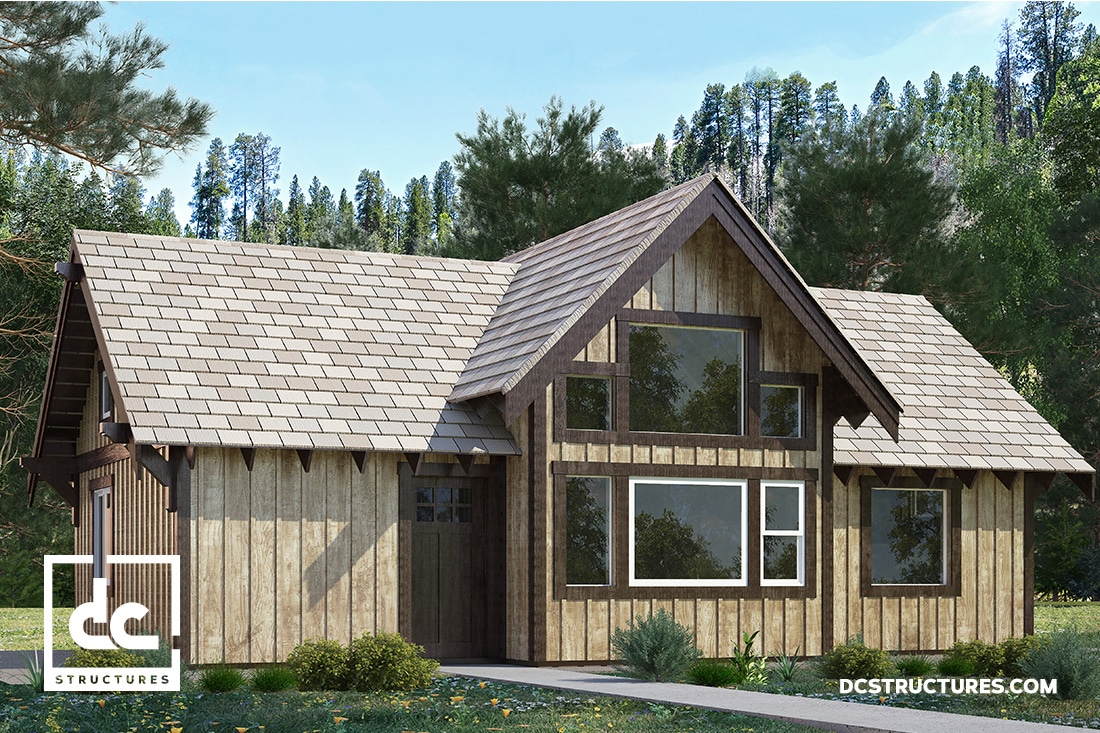 QUALITY Cabin Plans
DC Structures' reputation has been built upon its quality promise. From the high quality materials we source for our cabin kits to our unmatched customer service, we are anything but corner cutters. We view our clients as partners in this exciting milestone in their lives, and we work hard to make sure their visions are well represented in the final design. What's more is that our partnership doesn't end as soon as the materials package and pre-engineered plans are shipped. Rather, we stay in touch to offer builder support to our customers and their chosen contractors. This ensures that the cabin project is completed in a timely manner without incident, and is just another example of how we differ from our competition.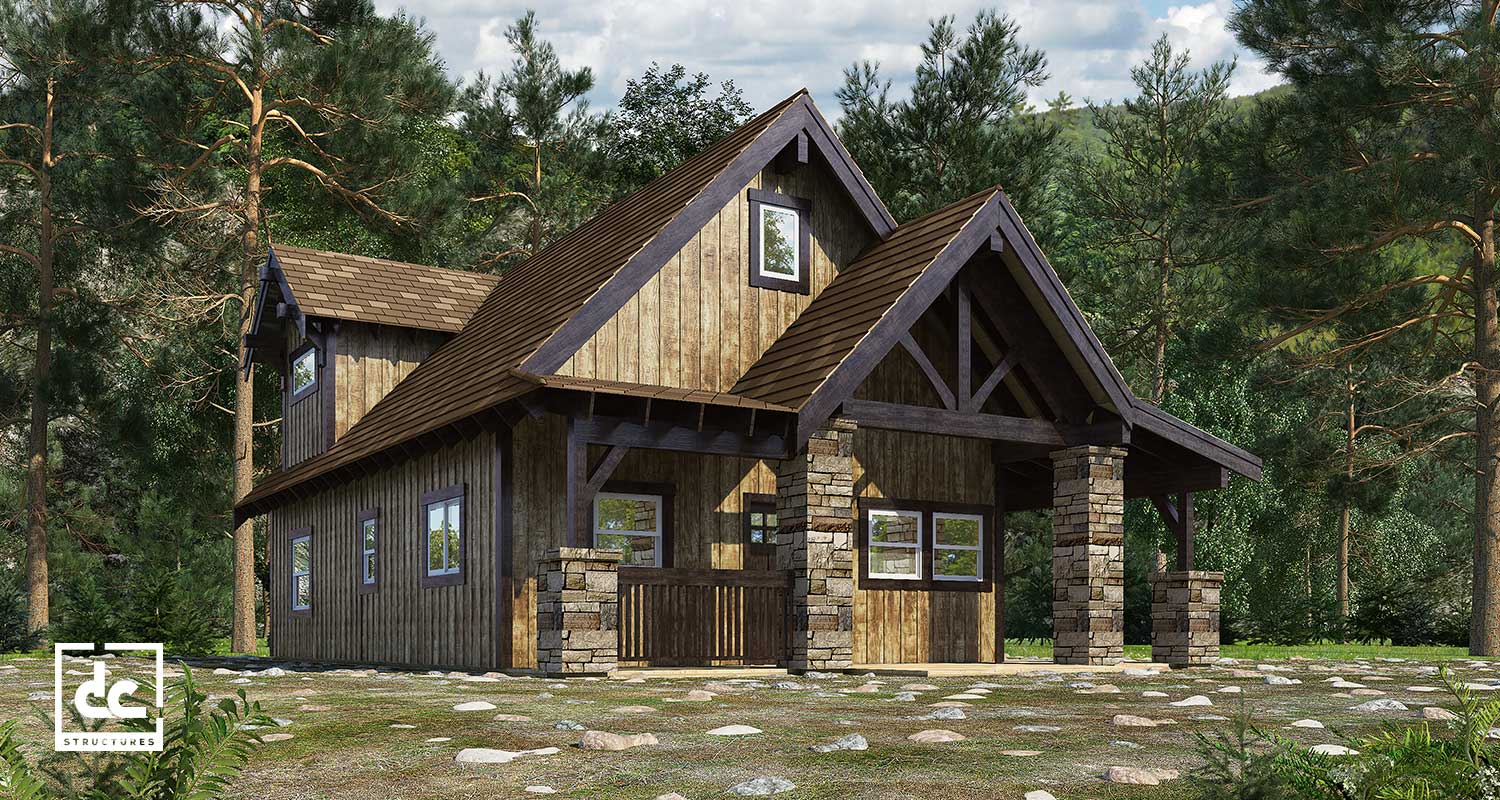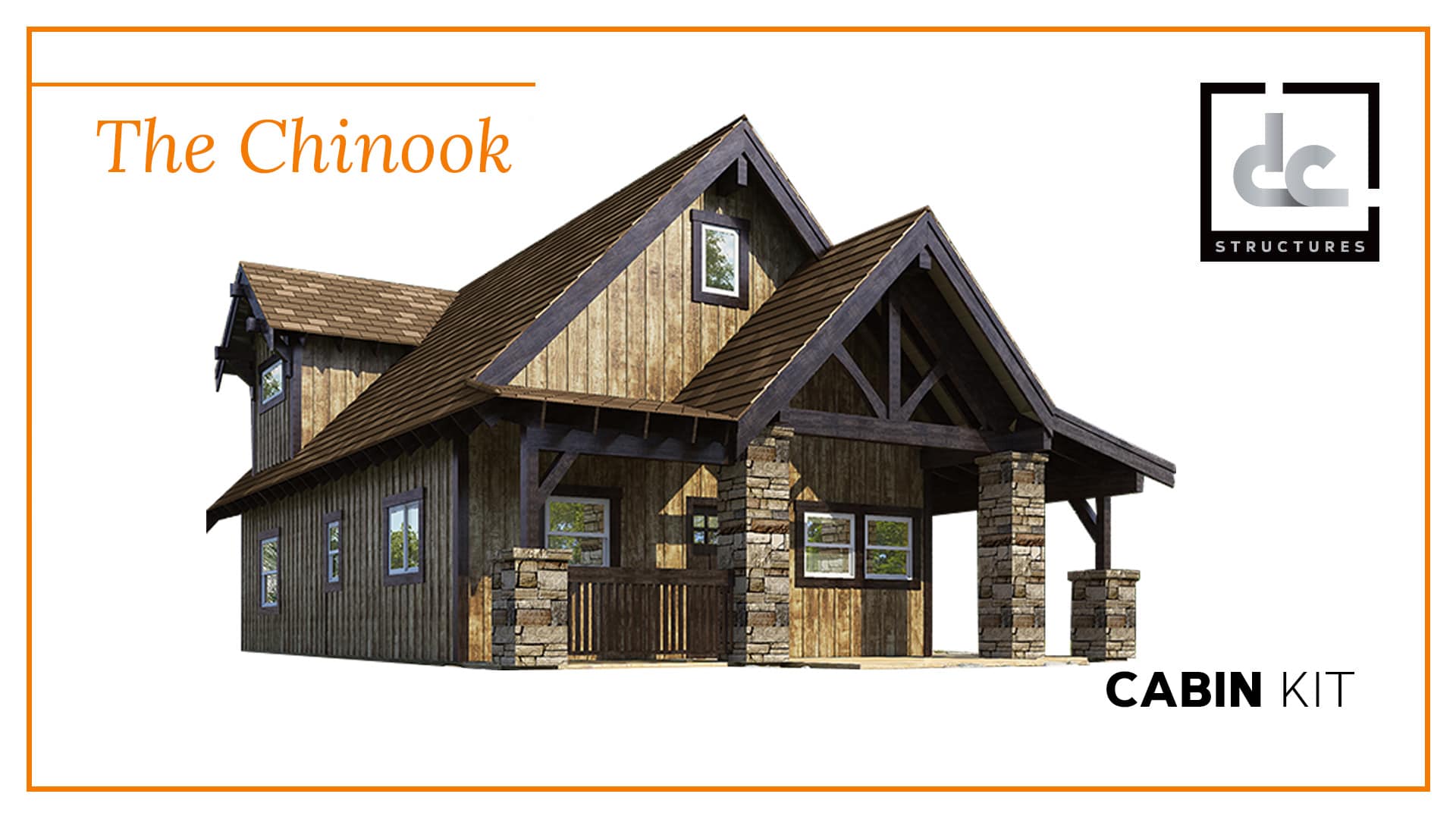 As partners in our clients' cabin kit projects, we understand the role we play in cultivating their cabin dreams. But those dreams aren't worth much unless they are supported by quality construction materials. That's why we source the best products we can find, including select-grade heavy timbers from our mill-direct suppliers in the Pacific Northwest. Having our headquarters located in the center of Oregon's thriving timber industry means excellent deals on lumber that we can pass along to our clients. This penchant for quality and fair pricing in conjunction with our unparalleled customer service makes us an ideal partner for the design of beautiful cabin plans.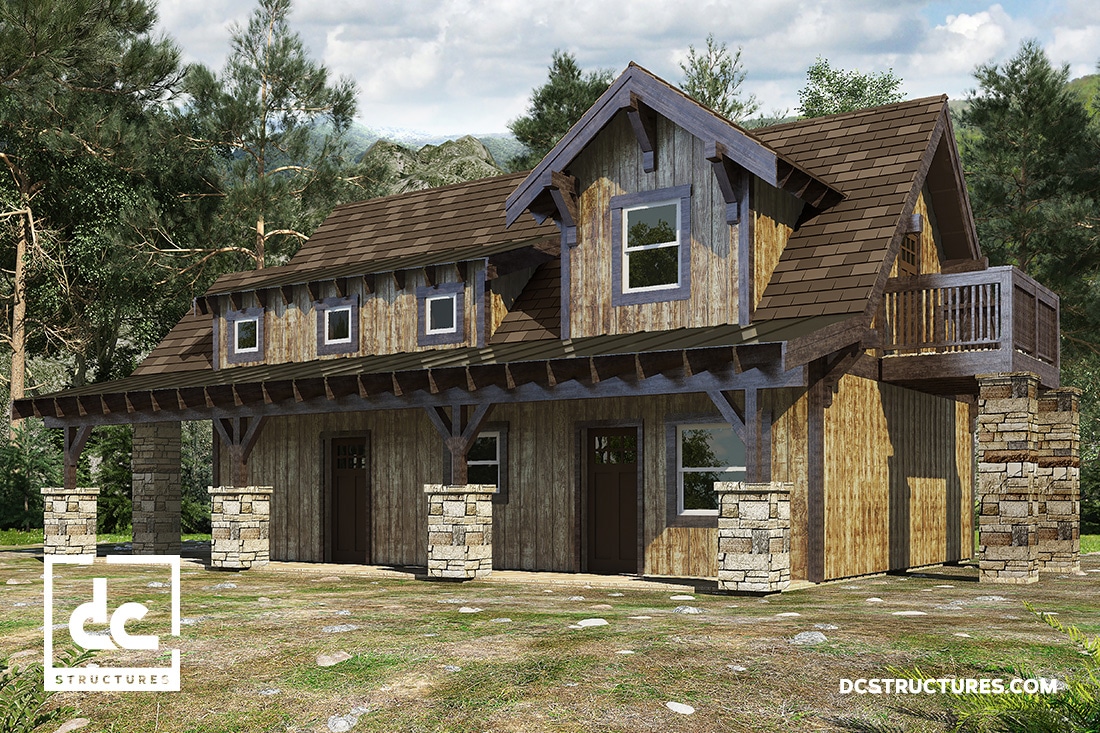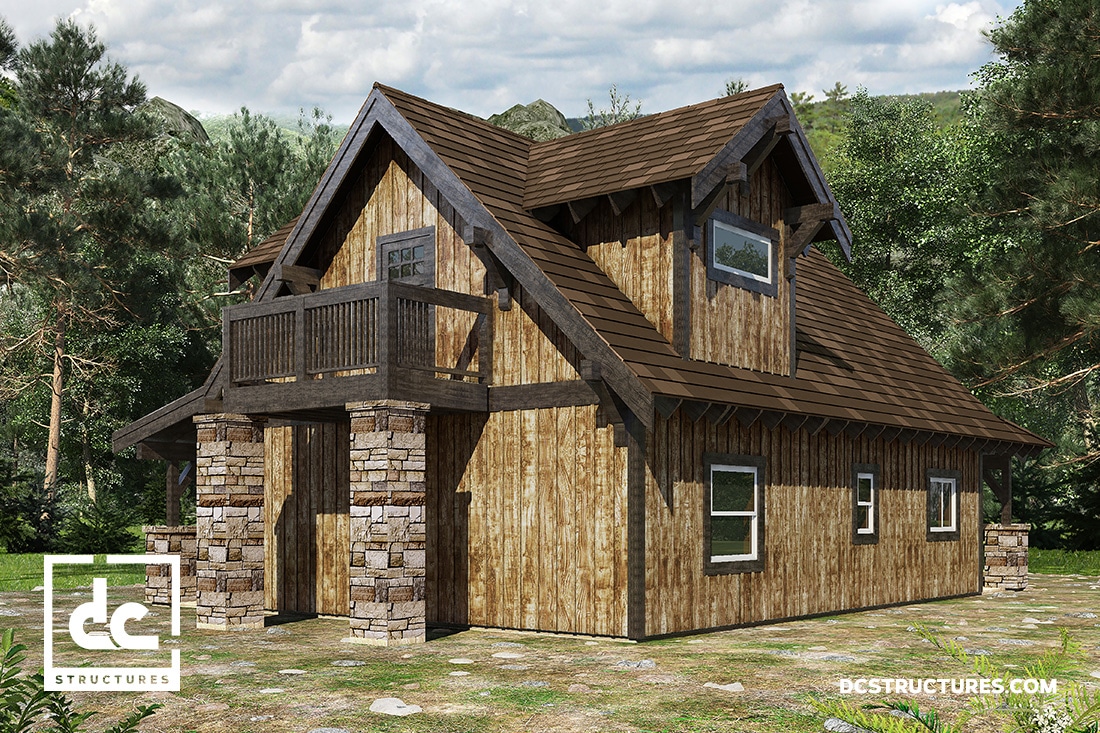 CABIN KIT Ideas
DC Structures has had the opportunity to partner with clients across the U.S. to bring their cabin kit visions to fruition. From hunting cabin kits and guest house plans to small cabins and cabin house designs, we can take any one of our current designs and transform it into the cabin our clients could only imagine. For customers in search of small cabin plans, the McKenzie and the Deschutes provide compact and flexible options. If clients are in need of more room, the two-bedroom Rogue or the three-bedroom Chinook make for wonderful homes and mountain getaways. All four of these adaptable floor plans boast beautiful details that leave people floored when they find out it all came from a kit.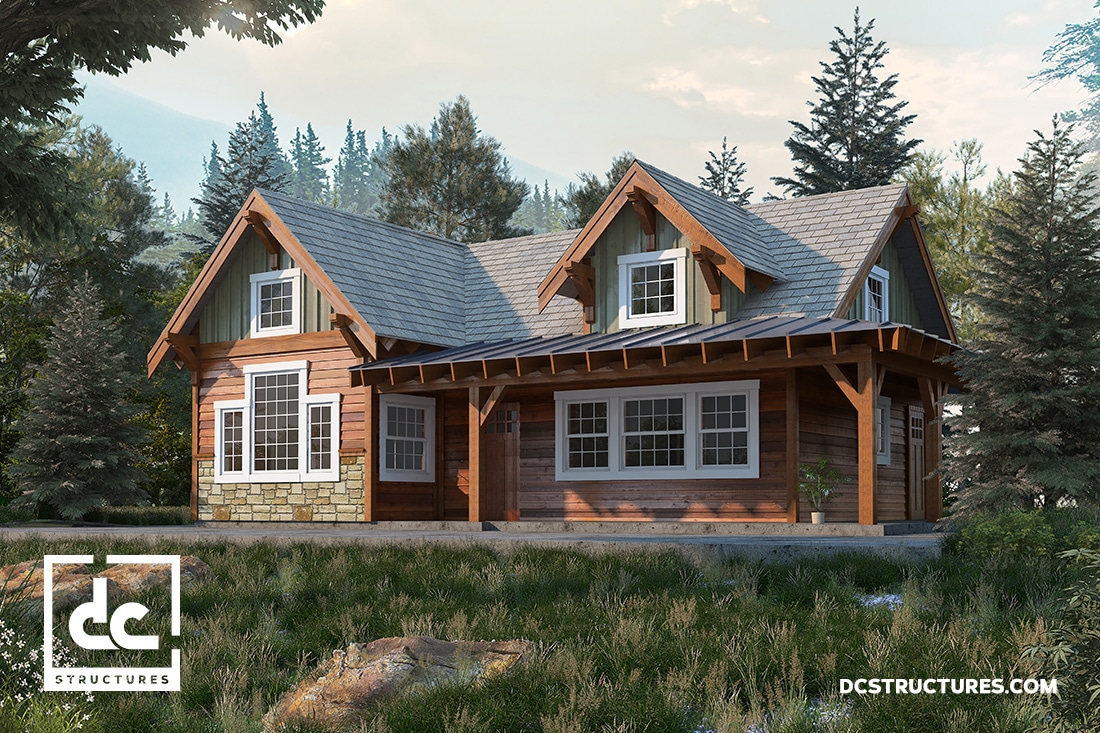 Choosing a Cabin Design Partner
Whatever our clients' objectives, we have the dedication and expertise to translate their visions into a well-crafted reality. Between the quality of our products and services, and our commitment to customer satisfaction, we have full confidence in our ability to deliver dream cabin kits to our clients. That's because we truly listen to what our customers want, and we provide the kind of service that we would expect if undergoing our own cabin kit design process. If you're thinking about building the rustic cabin of your dreams, then download our digital catalog to imagine the possibilities. Or, if you're ready to take the first step toward your cabin kit today, request a free quote to get started!
Get Started Today!
Start planning the barn home or apartment barn of your dreams with the latest DC Structures product catalog, containing loads of information on pricing, materials, options and upgrades, photos, videos and more.