We're in the business of making your dreams a reality.
DC Structures is far more than your average building kit company – we're a dedicated team of expert designers, craftsmen, and customer support specialists working in tandem to bring your dream structure to life.
When signing on to a pre-engineered building package from us, you can expect a streamlined and collaborative process that guarantees your complete satisfaction at every stage, along with an exceptional client experience custom-tailored to you.
It all starts with selecting the perfect building kit for your property. Designed with open-ended floor plans, our pre-engineered building models are highly flexible to your needs, budget, and design ideas. We pride ourselves on offering the most customization options in our industry, with hundreds of premium options and upgrades for clients to choose from for their preferred kit. With the help of your project coordinator and our designers, you can make any number of changes to your design, whether structural or decorative, to fully satisfy your unique tastes.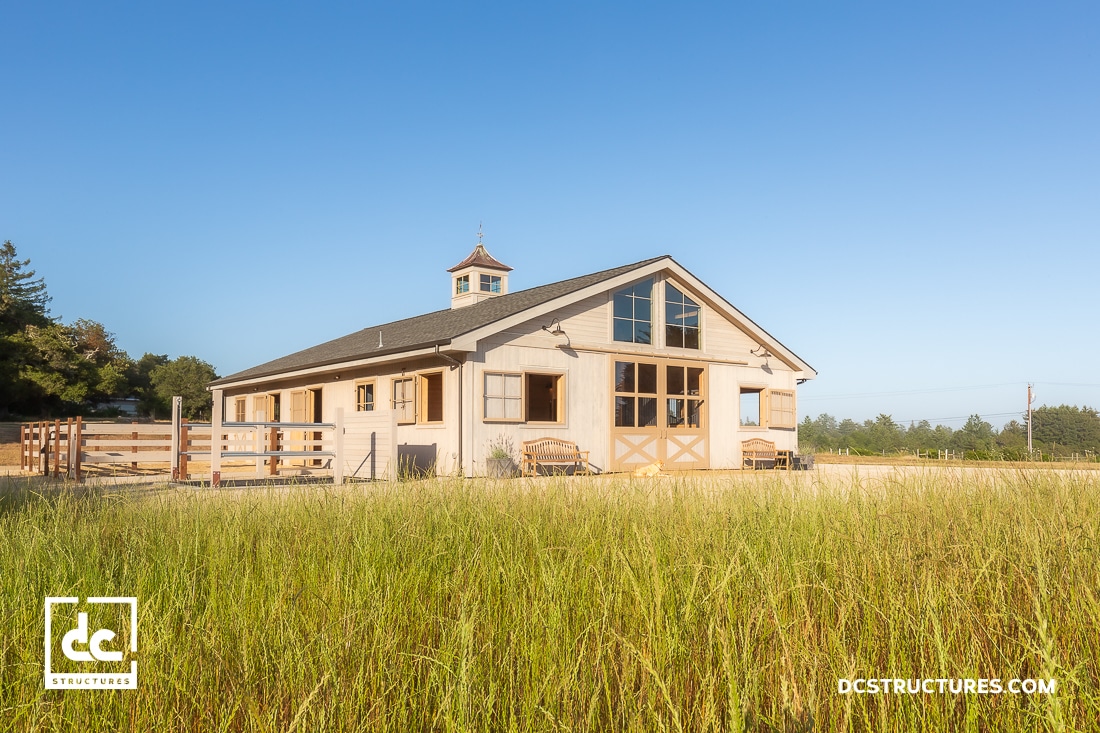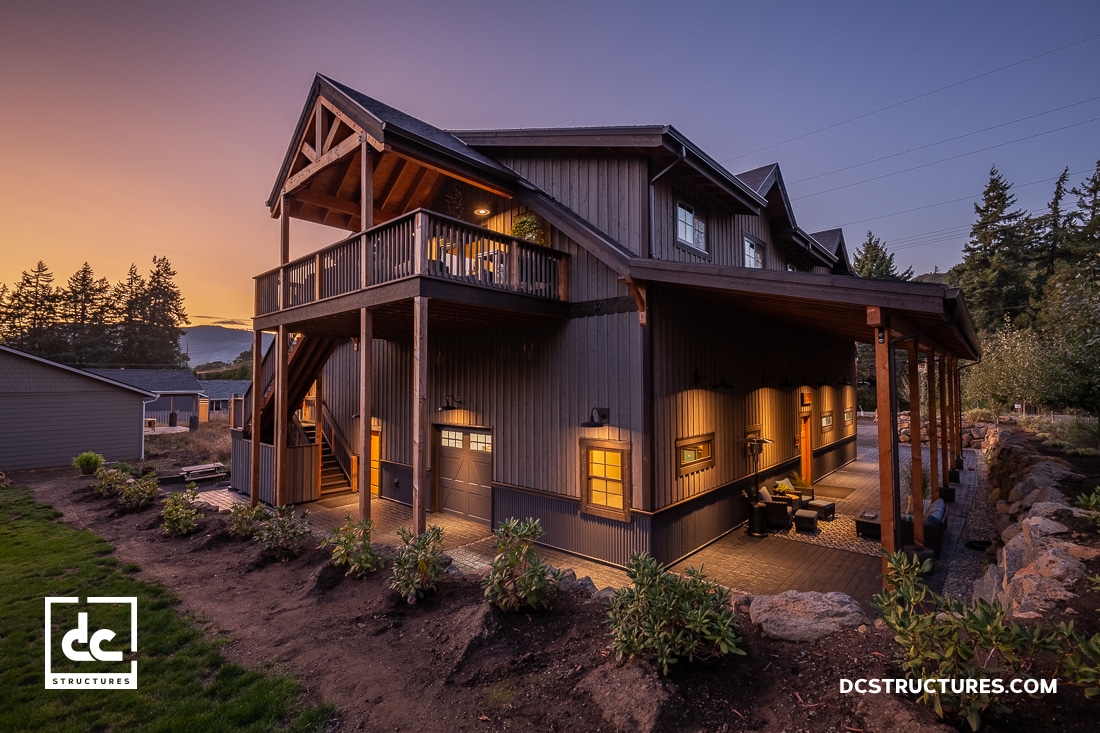 Made from only the finest Douglas fir timbers sourced from the Pacific Northwest, our heavy timber structures remain durable for decades while retaining their beauty and value. Our partnerships with America's top-rated materials suppliers also allow us to provide our clients with the best windows, doors, siding, and more for their projects, resulting in buildings unmatched in structural integrity and charm.
Throughout the process, our team is available to offer guidance and support every step of the way, starting from the time we decide to partner together to move-in day. Regardless of your location in proximity to us, we make it a point to ensure your satisfaction with every decision and utilize numerous technologies that allow us to communicate effectively with you, no matter where you are in the world.
Additionally, our simplified approach makes it possible for us to deliver a high-quality building package that takes far less time and money to build than any conventional structure. As a result, you can watch your building kit come to life faster than you thought possible and all without sacrificing quality in the process.
With thousands of possibilities for your design, premium selections to choose from, and a world-class team supporting you from start to finish, you're guaranteed to love your experience with DC Structures.
Get in touch with our team today if you're ready to get started designing your dream project.
REQUEST A FREE DIGITAL CATALOG
---
Start planning the barn of your dreams with the latest DC Structures product catalog, containing loads of information on pricing, materials, options and upgrades, photos, videos and more.