WEDDING & EVENT BARN KITS
Barn weddings are becoming increasingly popular among couples seeking an experience that takes them out of the hustle and bustle of everyday life and into the authentic setting of countryside living. With this in mind, our team of talented designers have created a line of event barn kits that blend rustic style with contemporary design techniques to make the perfect wedding venue for those eager to tie the knot. Built in the reliable method of post and beam construction, our wedding barns feature vaulted ceilings with exposed heavy timbers that create dramatic main halls and reception areas. No matter your vision, we'll help you design a wedding barn that's perfect for your business plan.
What is a Wedding Barn Kit?
A wedding barn kit from DC Structures is a pre-engineered design and materials package with a customizable layout that can be modified to meet your individual needs. All of our building packages include site-specific structurally engineered blueprints, framing materials, connection hardware, and builder support, making it easy for your contractor to assemble the structure after it's shipped to your site. Our line of wedding barn kits feature select-grade Douglas fir posts and appearance-grade glulam beams sourced from the Pacific Northwest. These heavy timbers don't just look beautiful, they create a sturdy frame that will stand strong for generations.
The Sunnyside is the perfect wedding and event barn kit for those seeking to kickstart their event business. This spacious structure features 4,320 sq. ft. of modifiable space that can accommodate over 120 guests – ideal for all celebrations from the intimate to the extravagant.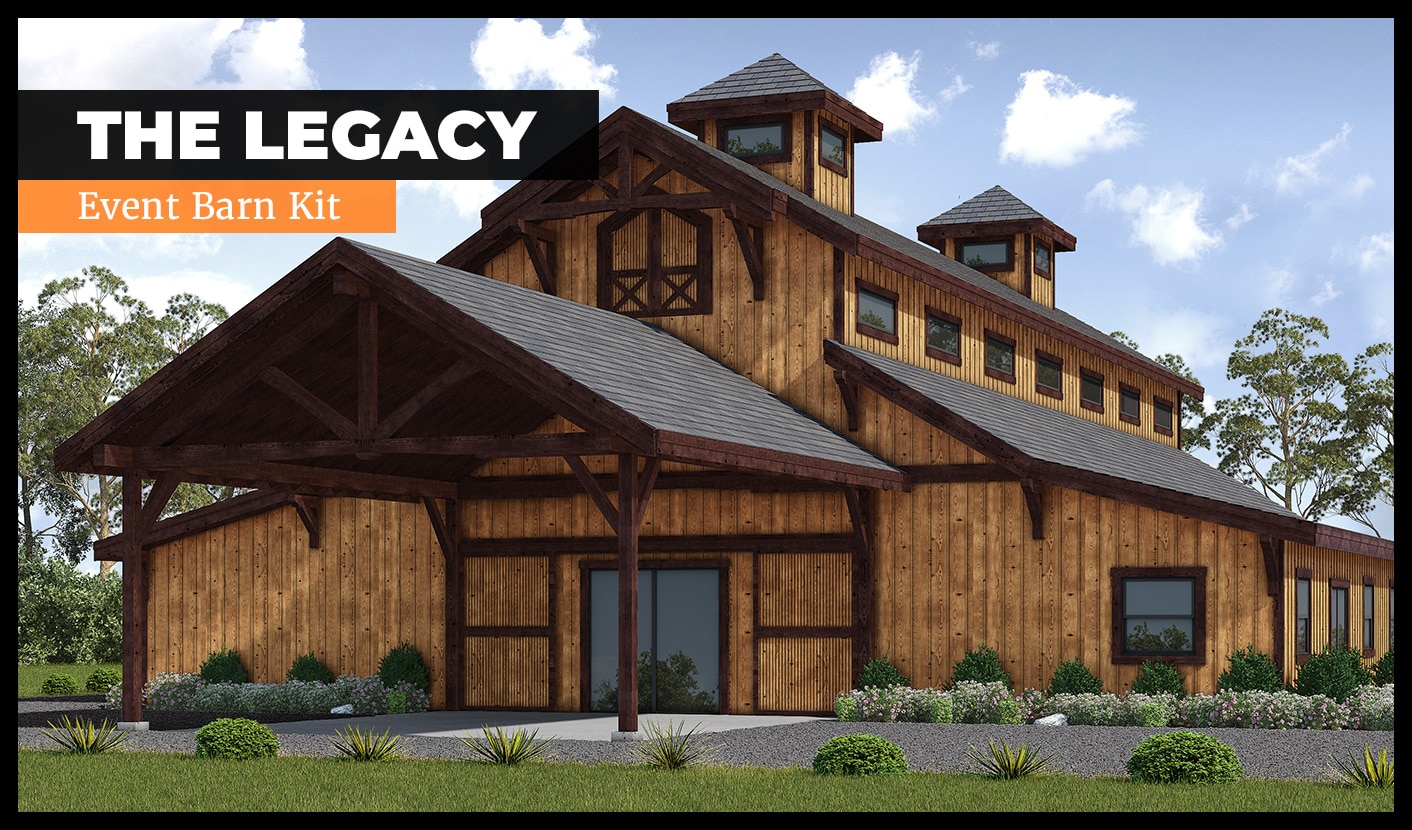 The Legacy is our largest wedding barn kit, with an elegant exterior and interior to match. True to its name, the Legacy is sure to leave a lasting impression on guests and newlyweds alike with its heavy timber roof upgrades, western red cedar siding and trim, massive covered entryway, and 40-piece window package.
The Union is a barn-style event venue with a classic design suited for any bride and groom seeking an intimate ceremony space. This clear span structure features 48′ scissor trusses that create a vaulted clear span inside the main hall.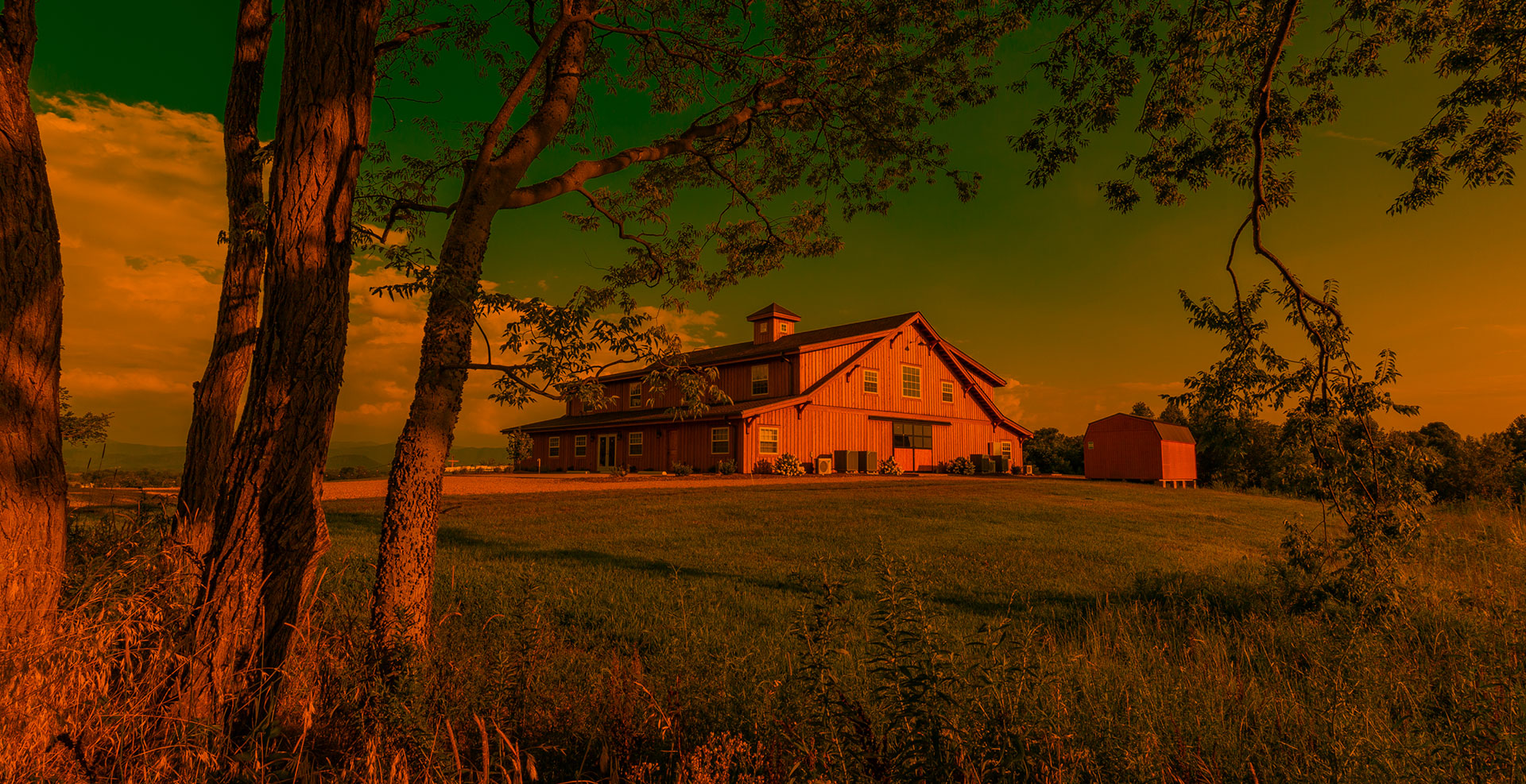 Tennessee Wedding Barn Project
Located on a historic 132-acre farm in Greenville, Tennessee, this all-inclusive wedding venue features everything our client could want and more for their event business, including a bride's suite, a groom's suite, a full kitchen, an office, and ADA restrooms. Modified from our Sunnyside wedding and event barn kit, the main hall features a wraparound loft that was created by raising the sidewall height, changing the roof pitch, and adding large shed dormers to both sides of the structure. A 6' by 6' cupola with windows fills the main hall with natural light, while all-wood interiors add rustic charm to the intimate ceremony and reception area. Upstairs, an arched doorway leads out to a small deck where guests can wave the bride and groom goodbye as they head off on their honeymoon. Why DC Structures?
DC Structures is a premier supplier of pre-engineered post and beam building packages with over fifteen years' experience designing and building beautiful structures all over the country. We offer a flexible design process that allows you to create a structure that meets your unique needs, while providing you with the highest quality materials available. As a leader in our industry, you can expect that your structure will look incredible and last a lifetime. Our wedding barns are some of the most sought-after venues in their areas, and we envision nothing less for your event space.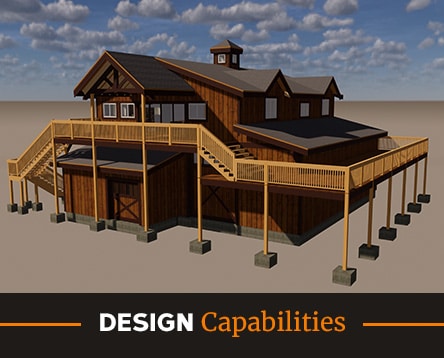 DESIGN
Every couple has a unique idea of what their dream wedding will look like, which means they need a rustic space that can accommodate their individual needs. Our in-house design team has designed a number of successful event venues and can personalize your plans to include bride's and groom's quarters, a catering kitchen, and a wide-open main hall with plenty of room for guests to mingle as they enjoy the festivities. All of our wedding barn kits feature vaulted ceilings with exposed heavy timbers that add a romantic touch to the main hall, while making the space feel larger than life. Our design process makes it easy for you to customize your plans according to your vision for the structure.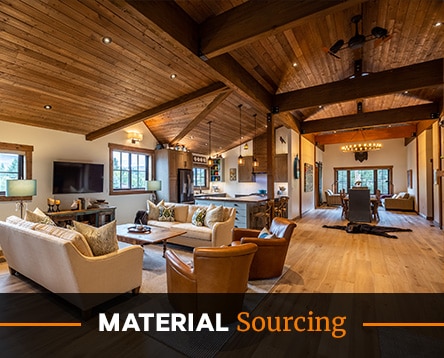 MATERIALS
Our event barn kits come fully equipped with everything you'll need to build the perfect wedding barn with a distinct rustic appeal, including beautiful cedar board and batten siding and trim, select-grade Douglas fir posts and glulam beams, and a premium Andersen window package. Our location in the Pacific Northwest helps us to provide you with only the finest heavy timbers from Oregon, Washington, Northern California, and British Columbia. We've partnered with some of America's best suppliers of doors, windows, and accessories to bring you the highest quality standard materials and hundreds of available options and upgrades.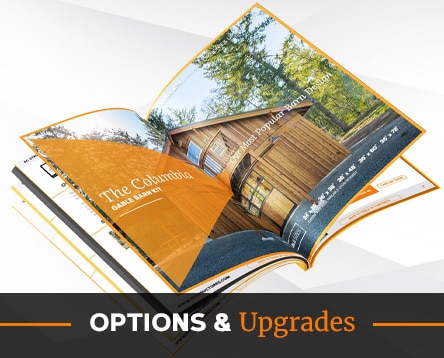 OPTIONS & UPGRADES
If you're looking for something a little different, our options and upgrades make it possible for you to design a wedding barn that best suits your individual needs and interests. You could add windowed cupolas to your Sunnyside for improved natural lighting or remove the covered entryway on the Legacy to make way for a second-story deck. Whatever you envision, our team of designers will work with you to create a customized structure that fits your business plan.
The Process
When you select a wedding barn kit from DC Structures, one of our project coordinators will work with you to finalize a design and materials package that's personalized to meet your needs. Through our prefabrication process, our experienced crew pre-builds all the components needed to assemble your structure in our weather-resistant factory in Oregon. Our prefabrication system helps you jumpstart the construction process, while saving thousands on equipment rental fees and framing labor and reducing traffic on your job site. Prefabrication also allows for tighter joints, more accurate construction, and better overall quality. Our Wedding Barn Kit Expertise
VIRTUAL PROJECT MANAGEMENT
At DC Structures, we see our clients as partners and collaborators. That's why we've teamed up with Buildertrend project management software to provide each client with real-time, 24/7 access to their project so they can stay closely involved through the design and procurement process. Buildertrend allows you to manage your project from virtually anywhere, and share feedback using communication tools that connect you to our team and your builder. Taking control of your project has never been easier!
WHY YOU SHOULD AVOID RENOVATING A HISTORIC BARN
Restoring a historical barn sounds like a dream come true for many architecture buffs, but the reality is that these renovations can end up costing you a fortune. Angie's List estimates that on average, renovations can cost up to $500 per square foot. Unexpected costs include the replacement of rotten materials, fumigation to kill wood-boring insects, and pricey structural upgrades. With our event barn kits, you can rest easy knowing that you'll be getting the best structure for your buck.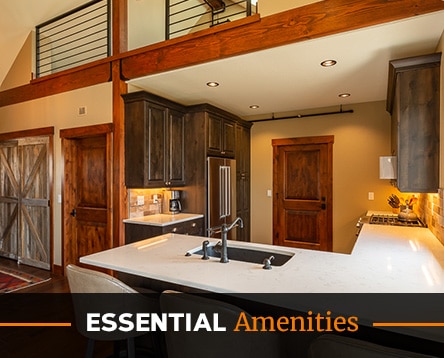 ESSENTIAL AMENITIES TO ADD TO YOUR EVENT BARN KIT
Because every bride and groom are different, it's smart to invest in a wedding barn that features all of the amenities they could want and more. While our Legacy wedding barn kit comes with bride's and groom's quarters, a catering kitchen, and a massive main hall, many of our clients add accessories like outdoor pavilions to their properties for couples seeking an outdoor ceremony. Depending on your vision, we can customize your structure using our design capabilities and available options and upgrades.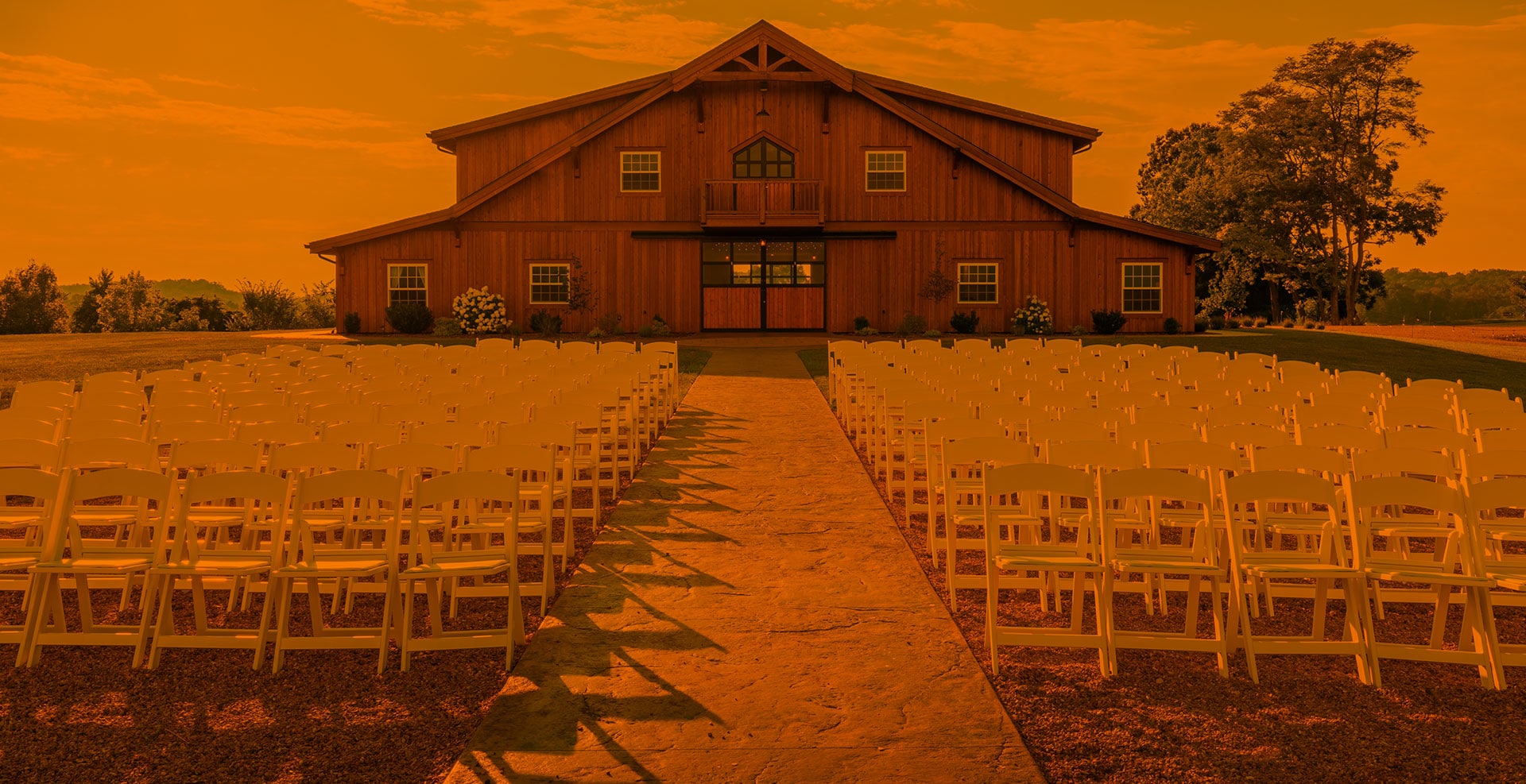 Wedding Barns – A Potentially Lucrative Venture
As barn weddings continue to grow in popularity, so does the value in owning a rustic structure designed for hosting special events. In 2017, 15 percent of couples chose to hold their wedding reception in a barn, farm, or ranch. With more and more millennial couples shunning churches and hotel ballrooms in search of less formal venues, barns present a lucrative opportunity for business owners looking to capitalize on the trend. The average wedding now costs $33,931, with a significant portion allotted for venue rental fees. If you're seeking to launch your event business, look no further than a wedding barn kit from DC Structures.
Learn More About Wedding Barn Kits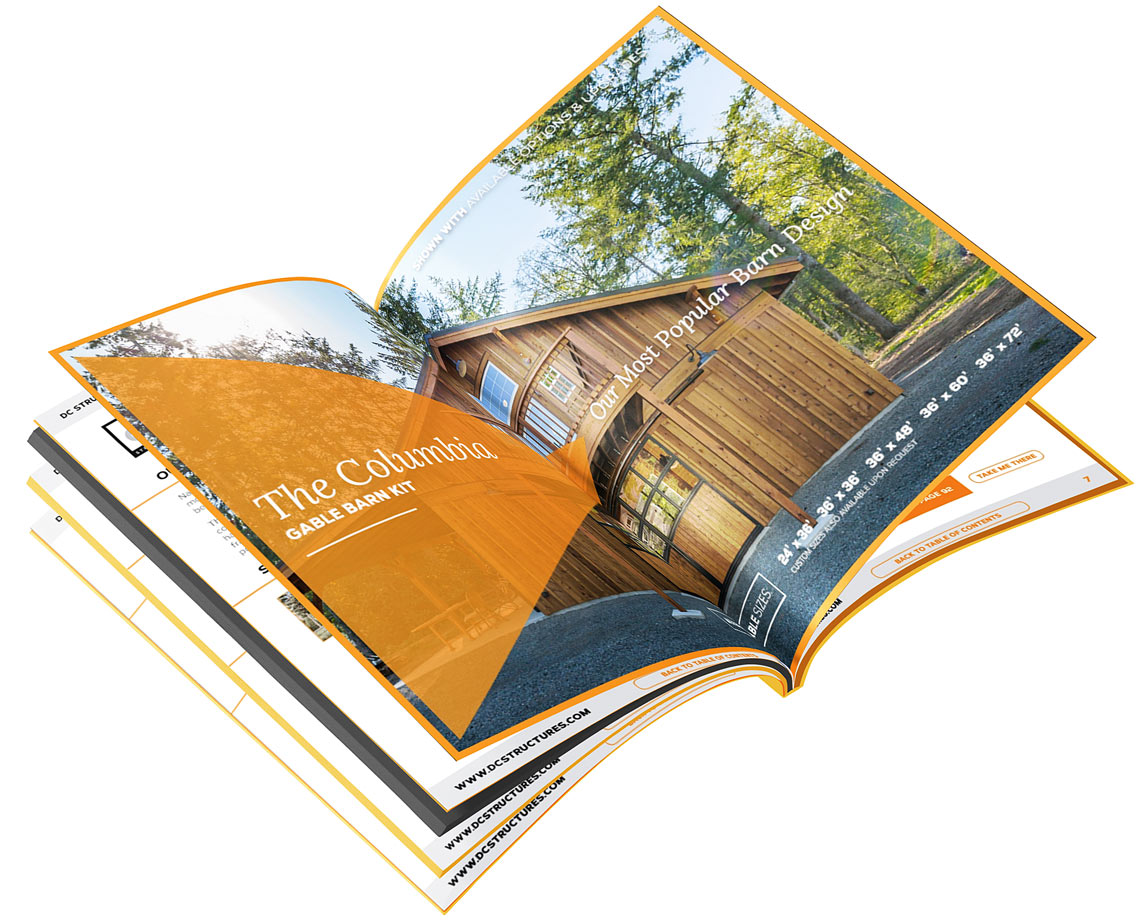 REQUEST A FREE DIGITAL CATALOG
---
Start planning the barn of your dreams with the latest DC Structures product catalog, containing loads of information on pricing, materials, options and upgrades, photos, videos and more.