THE 
Legacy
An Amalgamation of Our Best Event Venues
Legacies are built from the traditions left behind by those who are led by a desire for something better. This is what our designers wanted to capture in our largest wedding barn kit. The Legacy fuses some of the best wedding barn projects we've been involved with. Every feature has been carefully chosen to create an ideal place not just for weddings, but for any event.
A 12' x 40' shed roof detailed using western red cedar fascia adds sophistication and class, resting among a string of custom chandeliers. Guests and families are taken in by a covered entryway, supported by a beautiful, handcrafted heavy timber truss. Two cupolas sit atop a traditional American monitor barn, basking natural lighting into the main event space.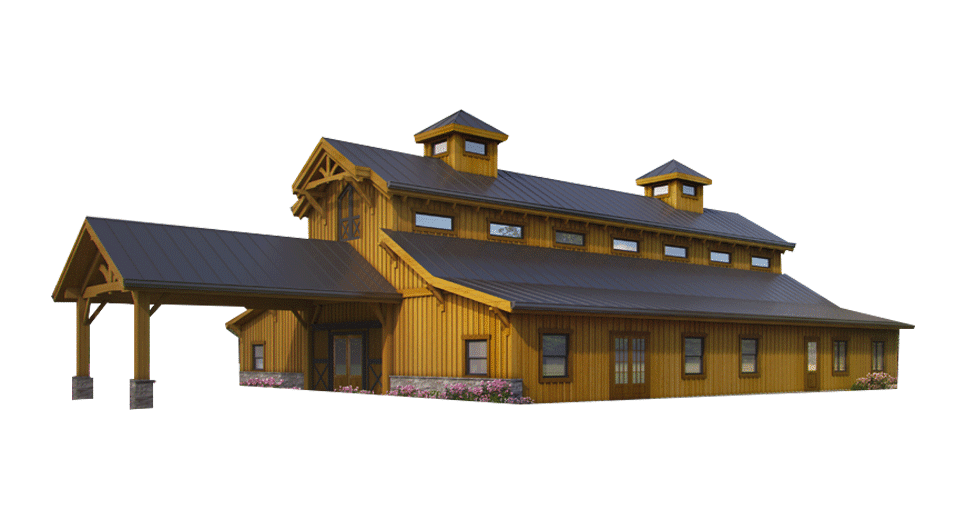 Legacy
Specifications
This package is pre-engineered and builder-ready.
7/12 Roof Pitch
2 Jumbo Cupolas
40 Andersen Windows
Heavy Timber Truss
Cedar Siding & Trim
24′ x 30′ Portico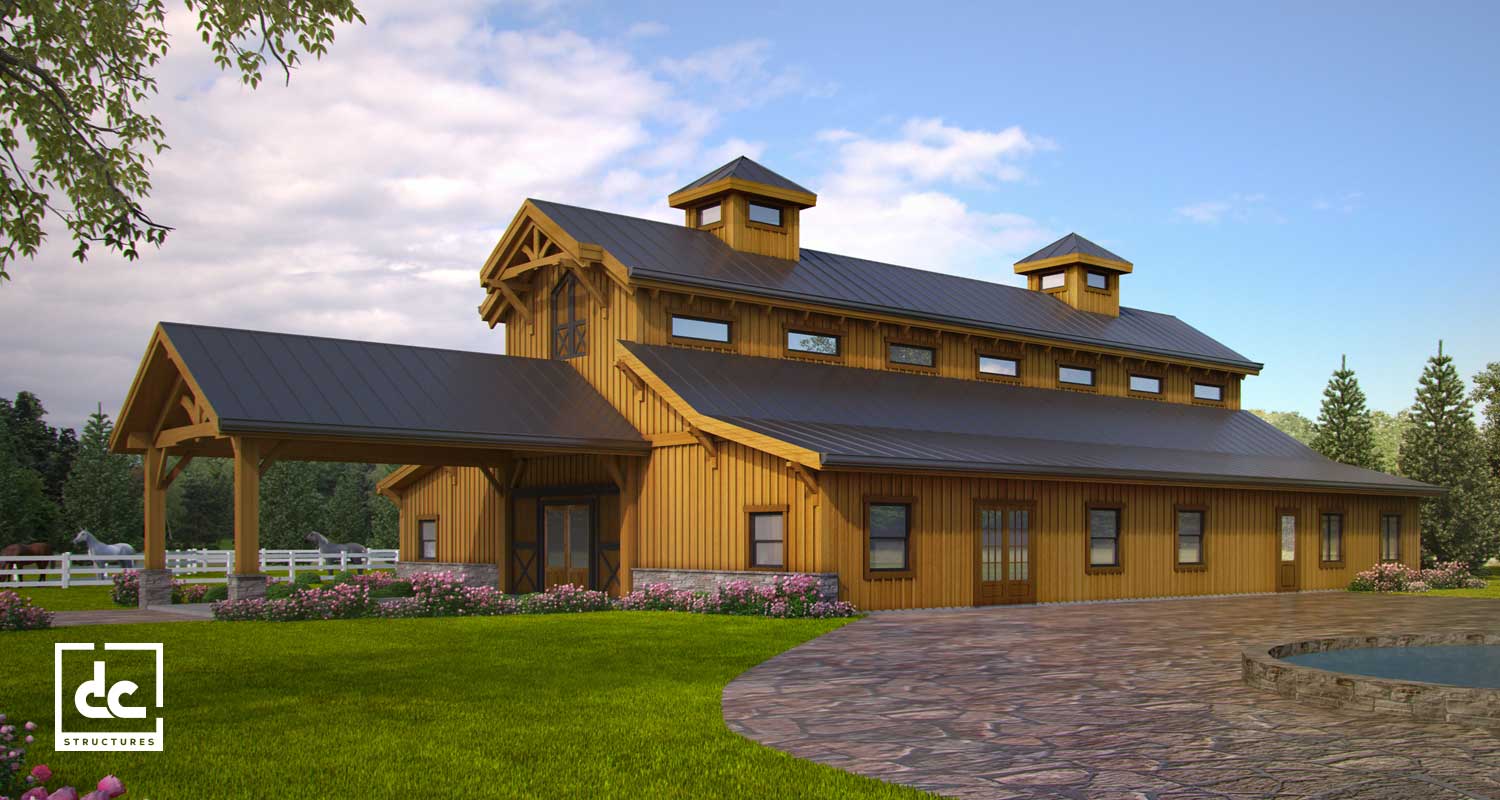 "I'm not that easy to please, but I can tell you DC structures not only met but exceeded my expectations."

— Bob Coen—Damascus, OR

"Our animals are around us constantly; we are able to have our dogs, horses and cats in one location so we don't have to be commuting to take care of them."

— Jeff Meyer—Fairplay, CO

"We've lived on this property for 22 years and it's a wonderful piece of property with spectacular views. The barn looks like it should have always been here."

— Brian Sonnenberg—West Linn, OR
Legacy

Floor Plan

This design can be modified to accommodate your needs.
Floor Plan Details
Fully Equipped Event Venue.
This example floor plan illustrates the complete amenities included in the Legacy wedding barn kit. From bride's and groom's quarters to a catering kitchen to ample room for guests, this venue is worthy of the promise of forever.
Additional resources include:
Build support from real builders
All hardware necessary for assembly
Site-specific structural engineered blueprints
We're in the business of turning your ideas into concrete plans.
See how we've helped our customers achieve their goals.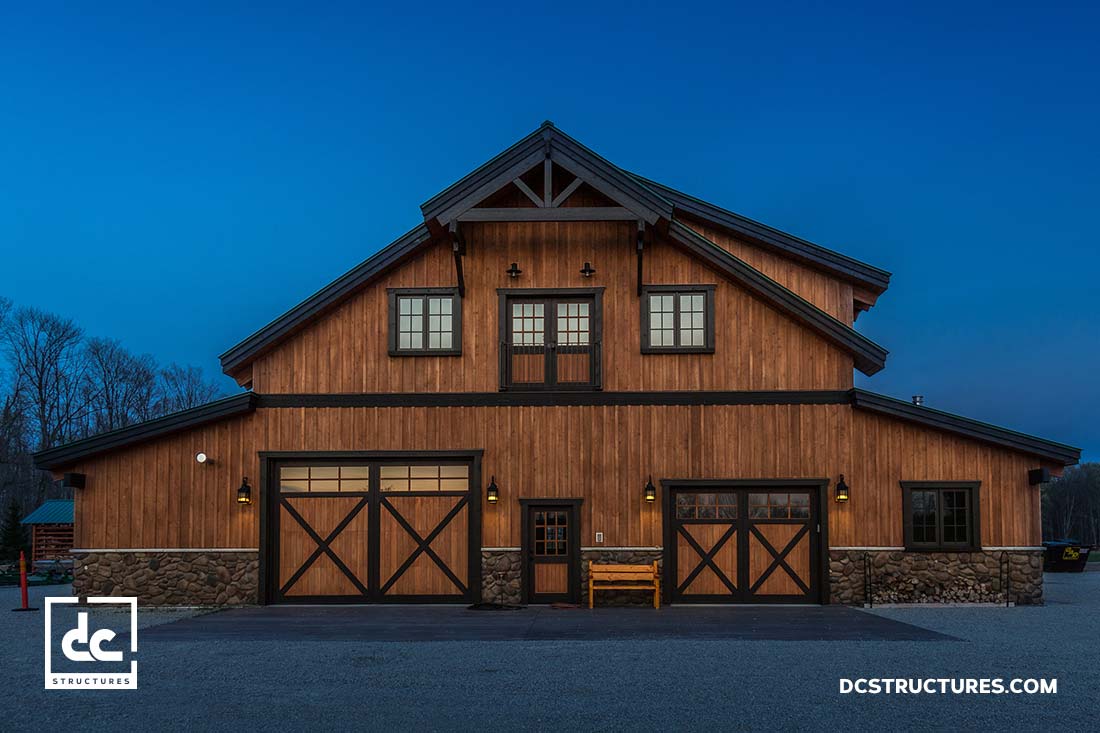 Daggett, MI
This cabin-style workshop with living quarters was adapted from an Oakridge apartment barn kit. With ample space for equipment storage and a cozy living space replete with wet bar and game room, this functional structure is a great home base during hunting season.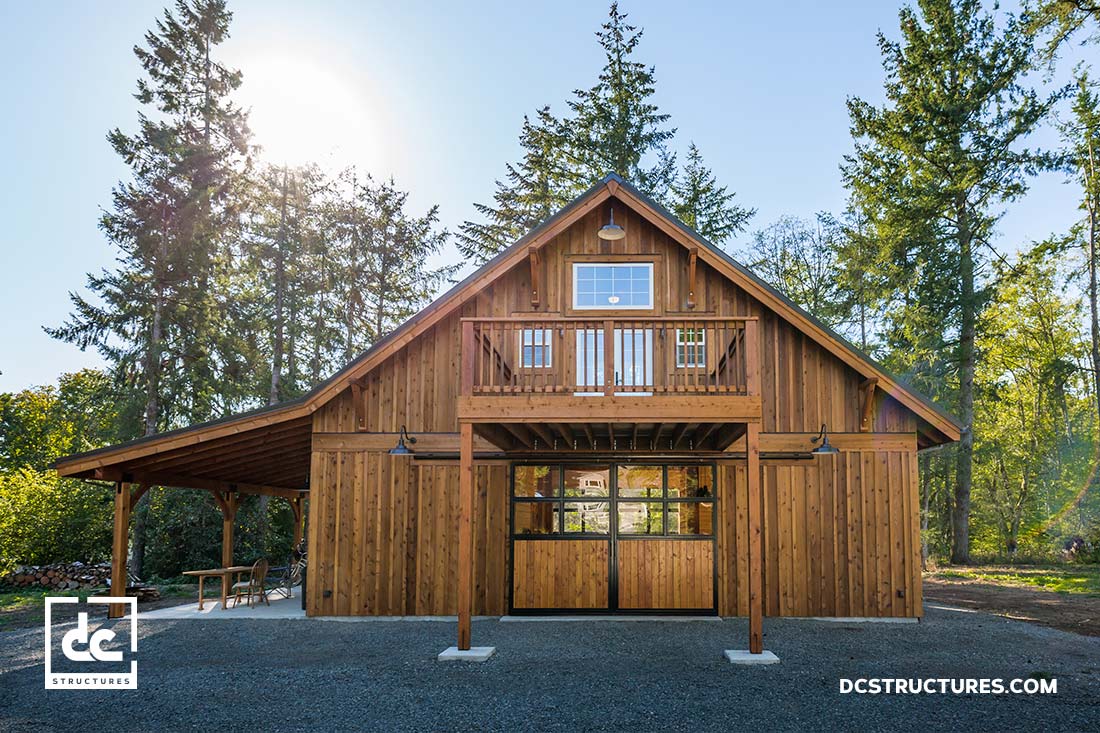 Damascus, OR
This backyard party barn boasts a workshop, mudroom and storage for work, and a custom bar, sweeping deck and upstairs loft for play. Traditional timber frame stairs add a touch of rustic elegance to this modified Columbia barn kit.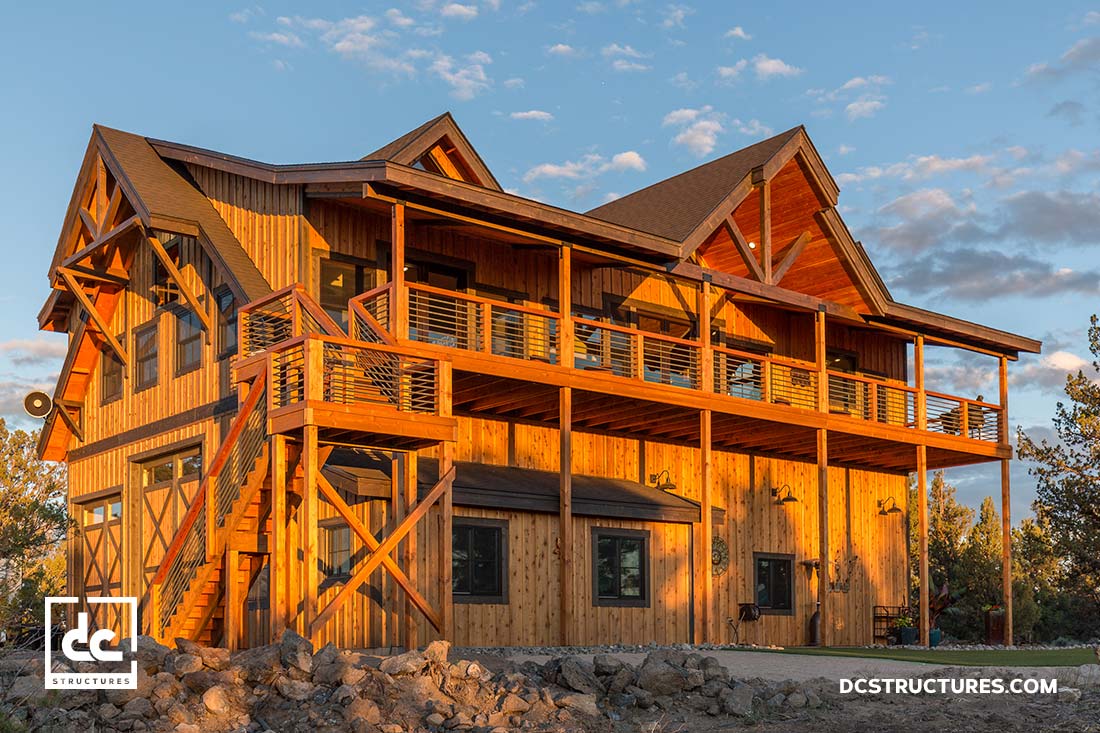 Bend, OR
This large, three-door garage with upstairs living quarters is an elegant and functional space. Starting from an Oakridge kit design, this modified home boasts a stunning open-concept kitchen, living and dining area, as well as a sweeping covered deck.