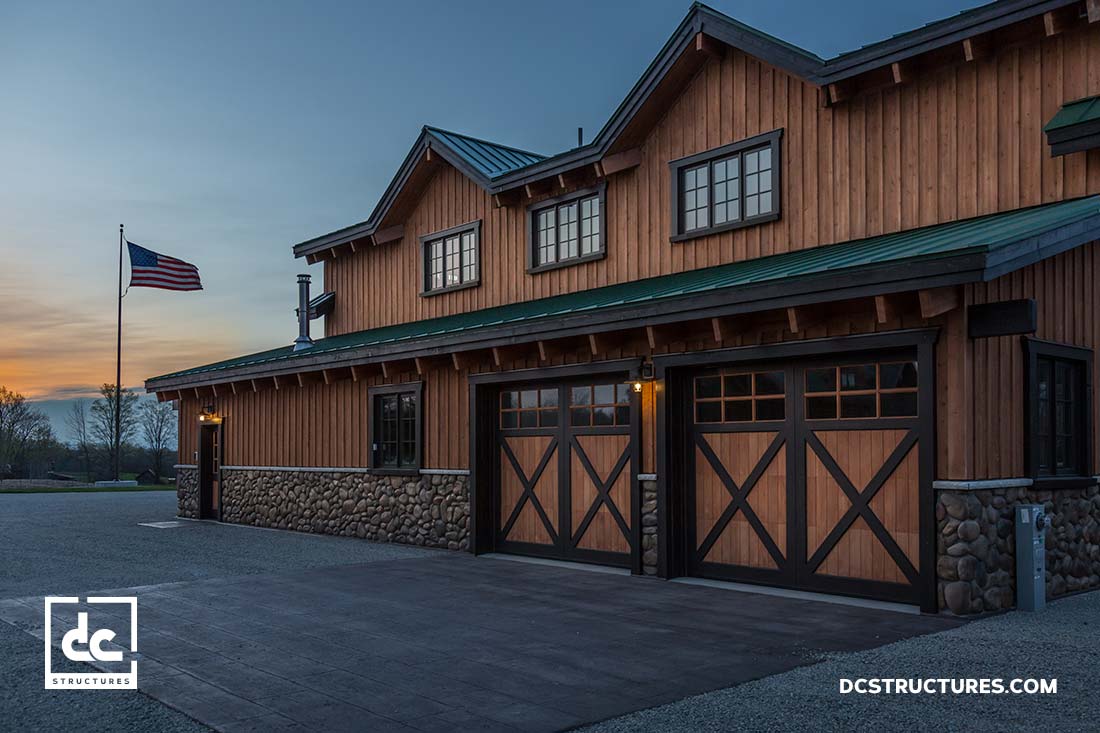 The Garage with Living Quarters Kits
SHOP WITH LIVING QUARTERS KITS
Not everyone likes to keep work, home and play separate from one another. A garage with apartment is an efficient, multi-use building designed for people whose hobbies or professions are embedded in their lifestyles. Intended for use as a hybrid residence and workshop/storage space, garage apartments generally consist of second-story living quarters above a ground-floor workshop and/or garage storage area. If constructed with a dedication to optimizing longevity and emphasizing quality craftsmanship, these multi-purpose structures make for great long-term investments. A garage with living quarters is inherently sustainable due to its efficient utilization of resources as a two-for-one building. Perhaps most importantly, it lets people stay tied to the lifestyles they love by keeping their hobbies close to home.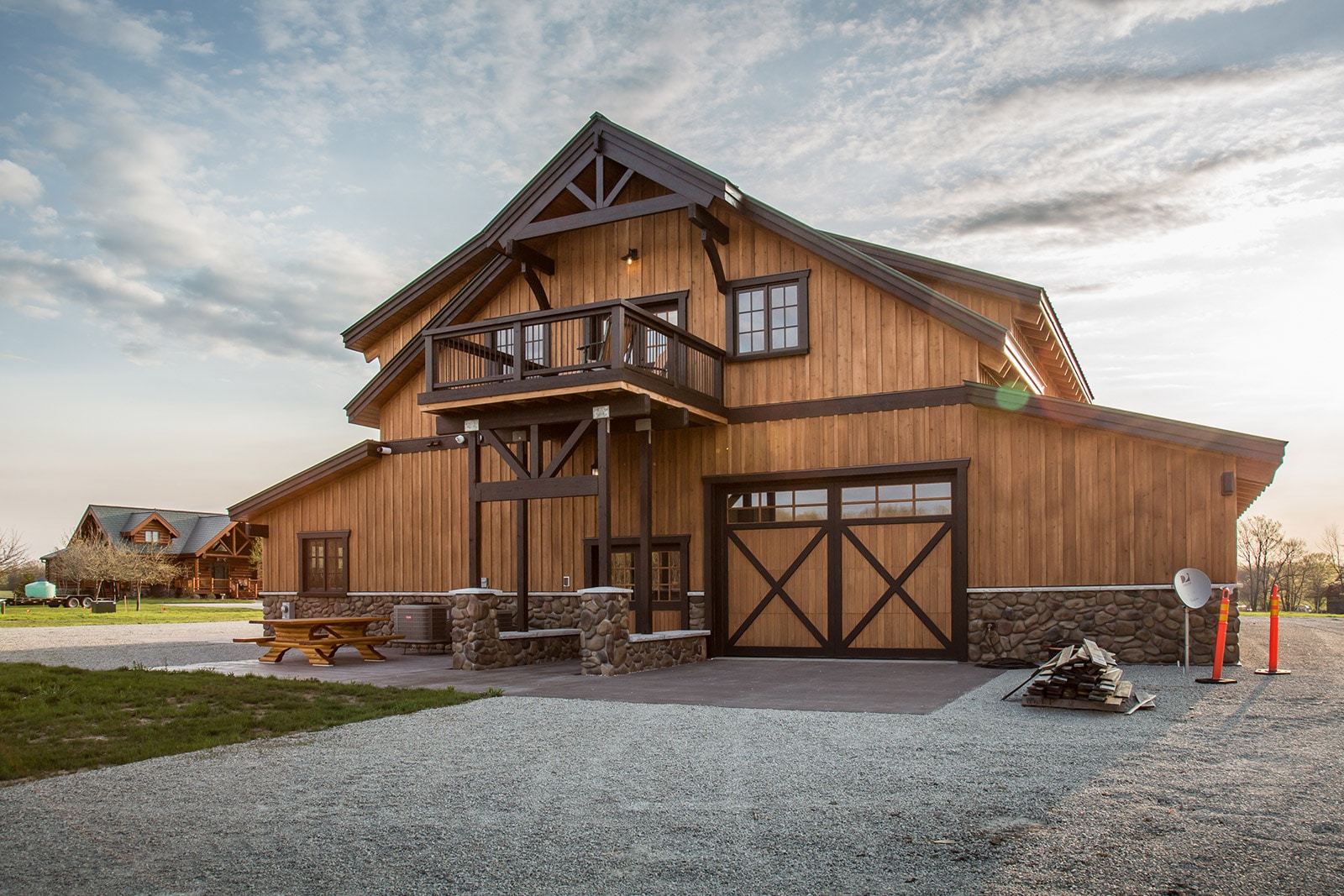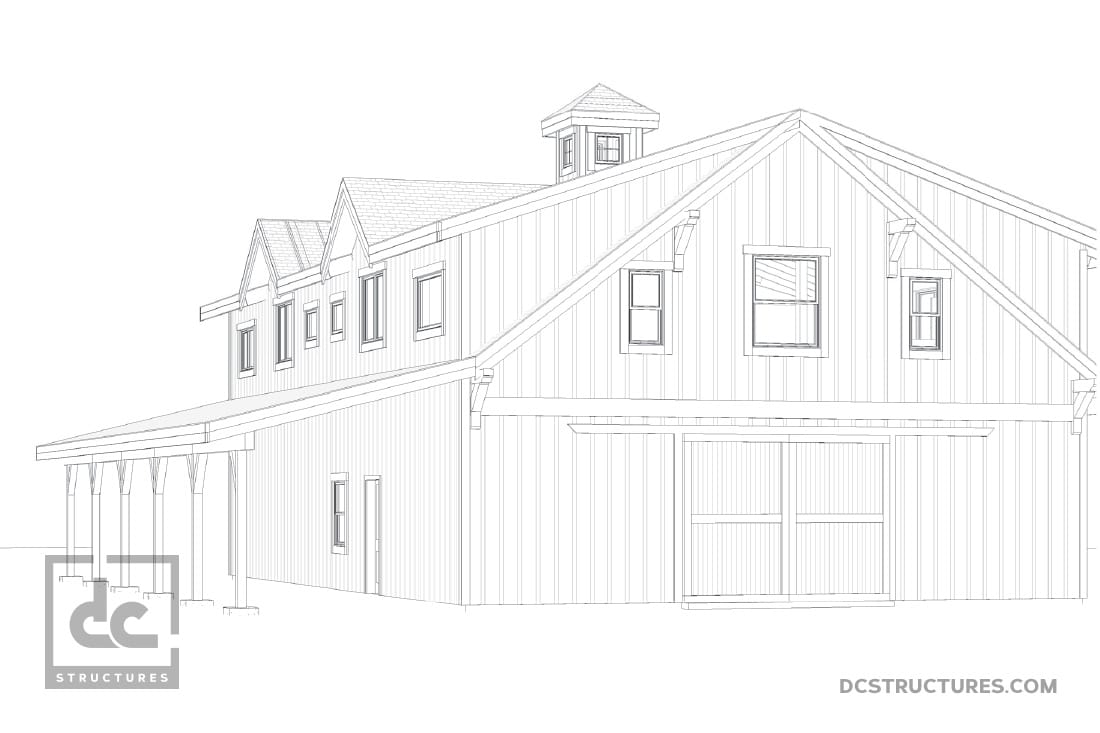 BUILDING FOR THE Future
Adding a garage with upstairs living quarters to your property is a big decision, and it's of the utmost importance that your new structure be built with the future in mind. A garage apartment designed and assembled using the reliable building method of post-and-beam construction is a sound investment that holds up over time. If provided with proper care and upkeep over the years, these long-lasting garage apartment structures will be around long enough to pass on to future generations. A testament to their structural integrity, post-and-beam buildings are often the only structures to remain standing in the wake of a natural disaster. Aside from their durability, post-and-beam style garage apartments are highly customizable and make for beautiful open-concept interiors that are perfect for hosting or relaxing with loved ones.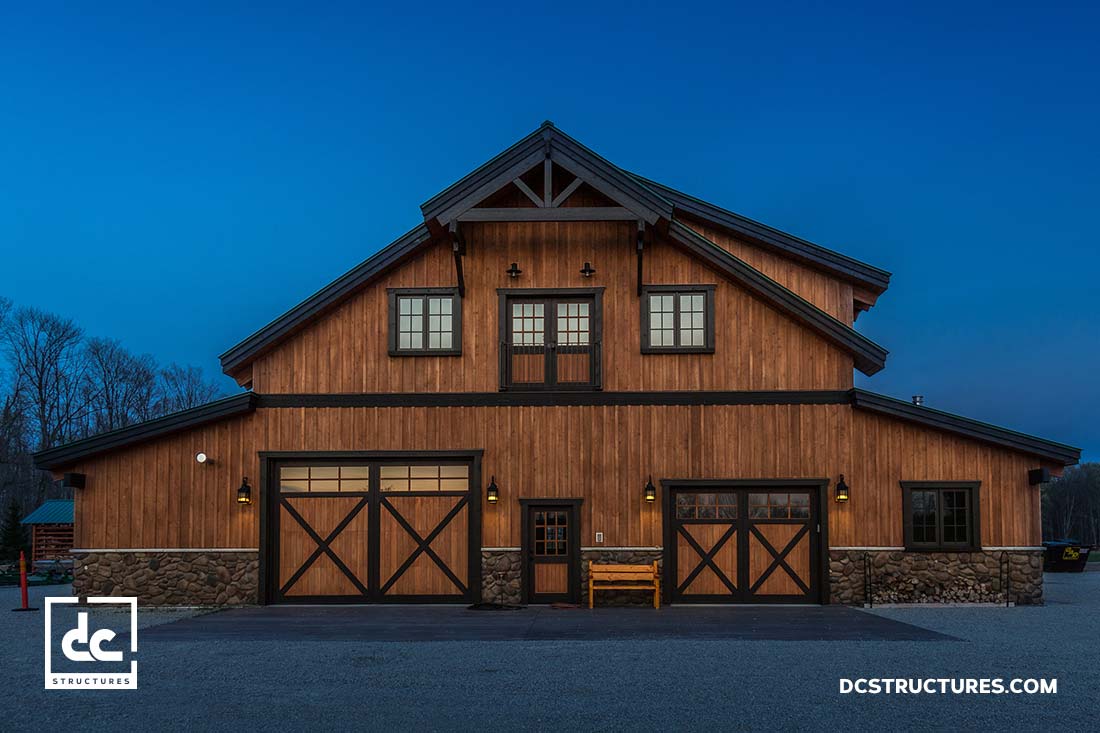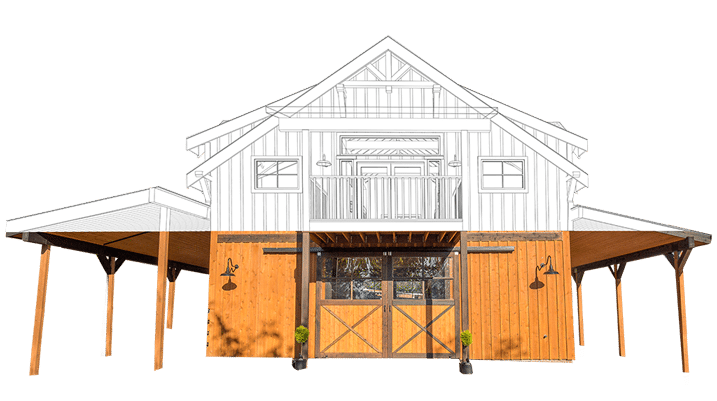 Every now and then, we get a customer who wants to know about converting an existing barn into a garage with living quarters by adding or renovating a second-story loft. While this is certainly not impossible, it's more often than not a costly, regulatory debacle. Unavoidable hidden fees like fumigation and re-engineering costs will either match or exceed the final price tag of a brand new custom garage apartment. An old barn conversion might be worth it if the existing structure is in great shape and already compliant with local building codes, but chances are high that a garage apartment client would be much better off with a new custom design and build. This will allow the homeowner to minimize the project's budget while also granting more opportunities for layout customization and a longer lifespan guarantee.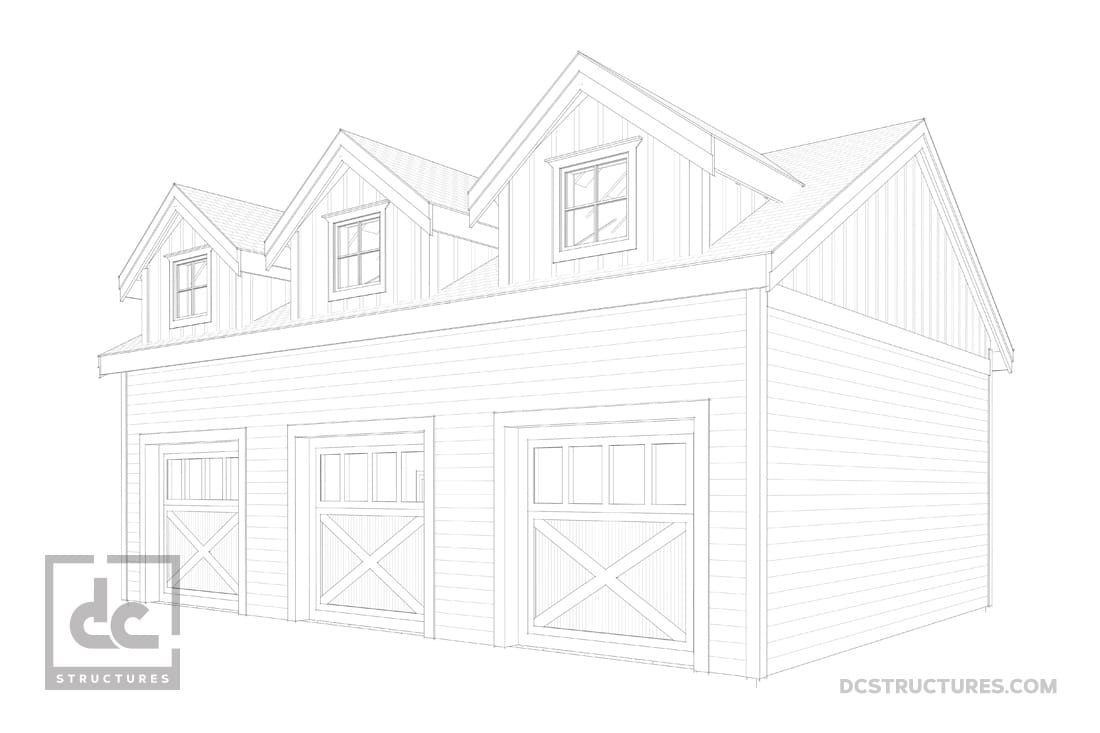 Nationwide Garage Apartment Builder
Specialty design and construction company DC Builders has worked on garage apartment projects across the country. We serve an imaginative clientele with a diverse array of lifestyles, hobbies and professions. Some of our clients come to us with a clear vision for their garage with upstairs living quarters project while others approach us with nothing more than an idea to have one built. Regardless of where our customers are at in the process, we offer them one-on-one guidance through collaborative design that ensures their garage apartment ideas are translated into both the design and construction phases of their project.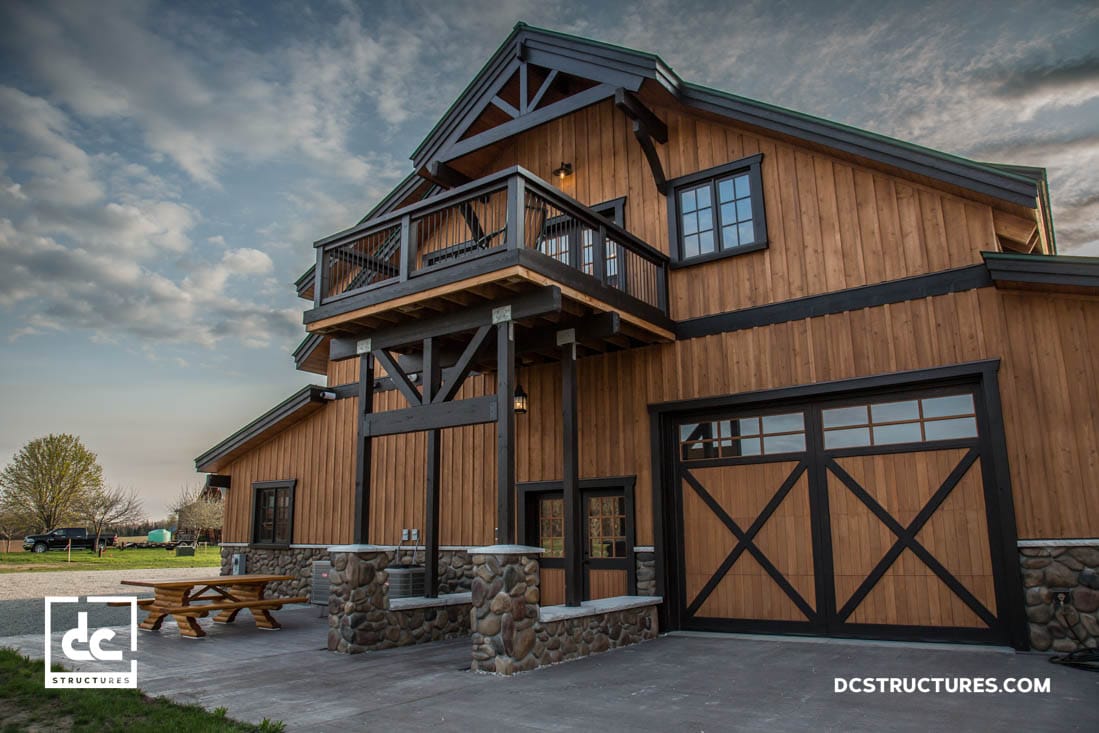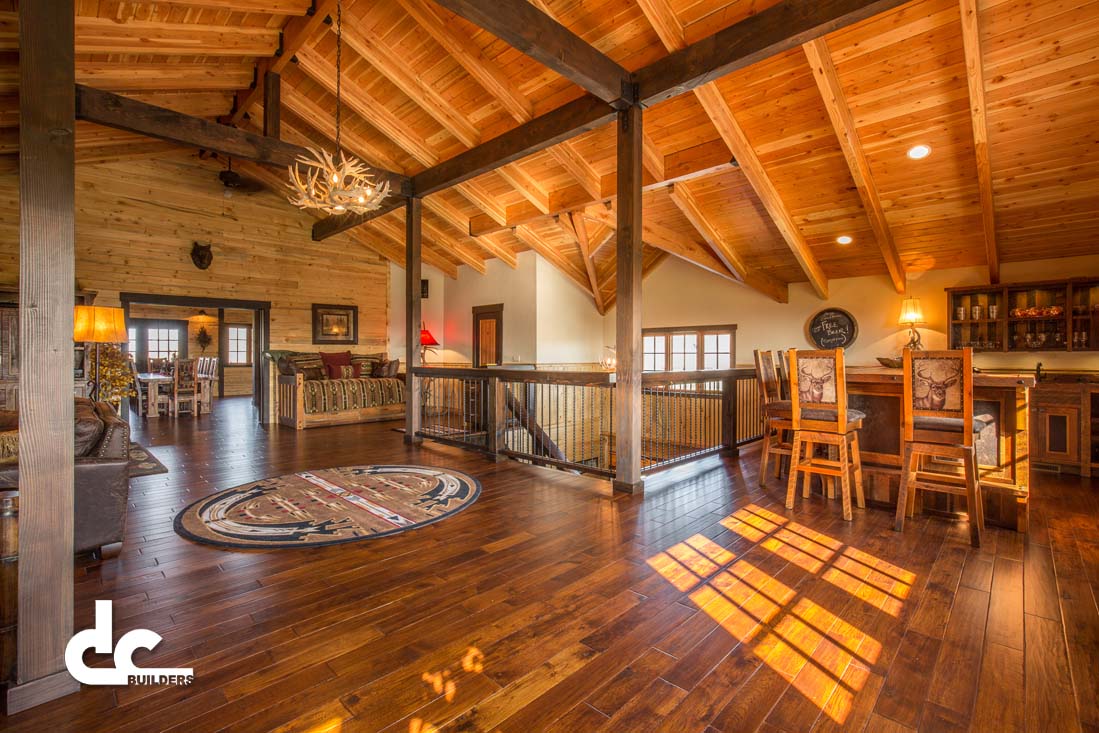 With design and construction experience that spans more than 15 years, DC Builders has been the driving force behind dozens of completed garages with living quarters. Working with unique clients all over the U.S. has allowed us to refine our methods to better serve our customers. Our team's impeccable attention to detail and the craftsmanship of our products is evident in all of the one-of-a-kind garage apartments we've built. As a full-service design and construction firm, we are well equipped to take a client's vision and turn it into tangible, long-lasting results. DC Builders is also happy to provide stand-alone services, such as design, framing, plan modification or floor plans.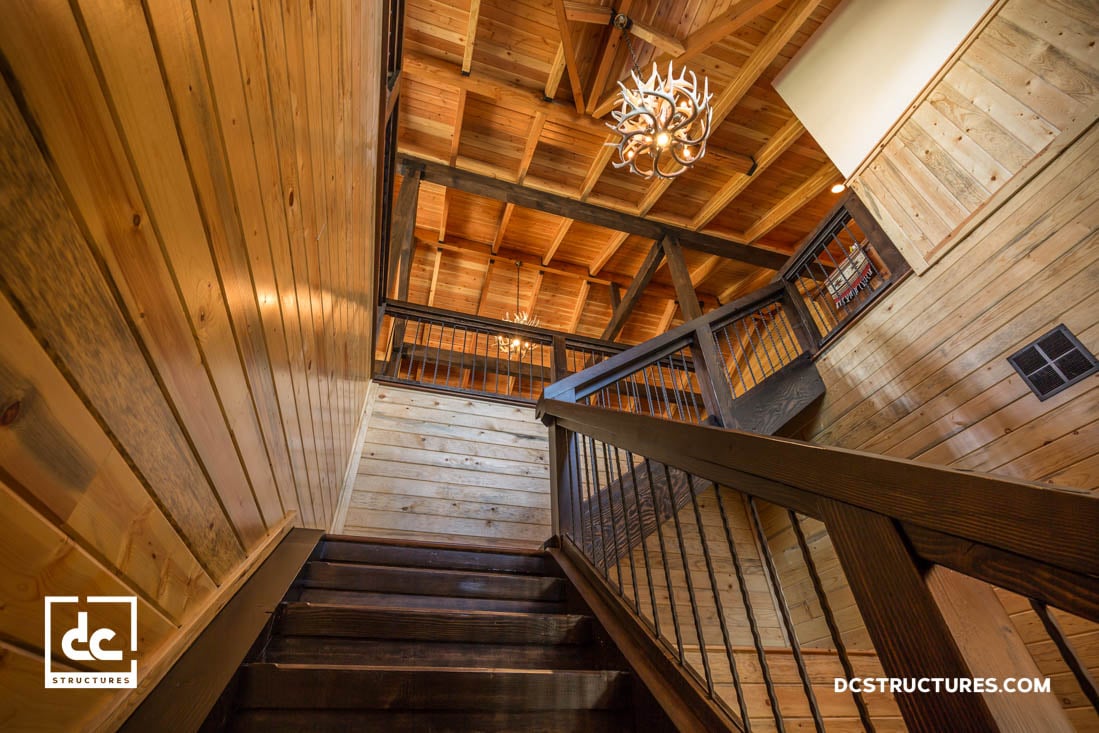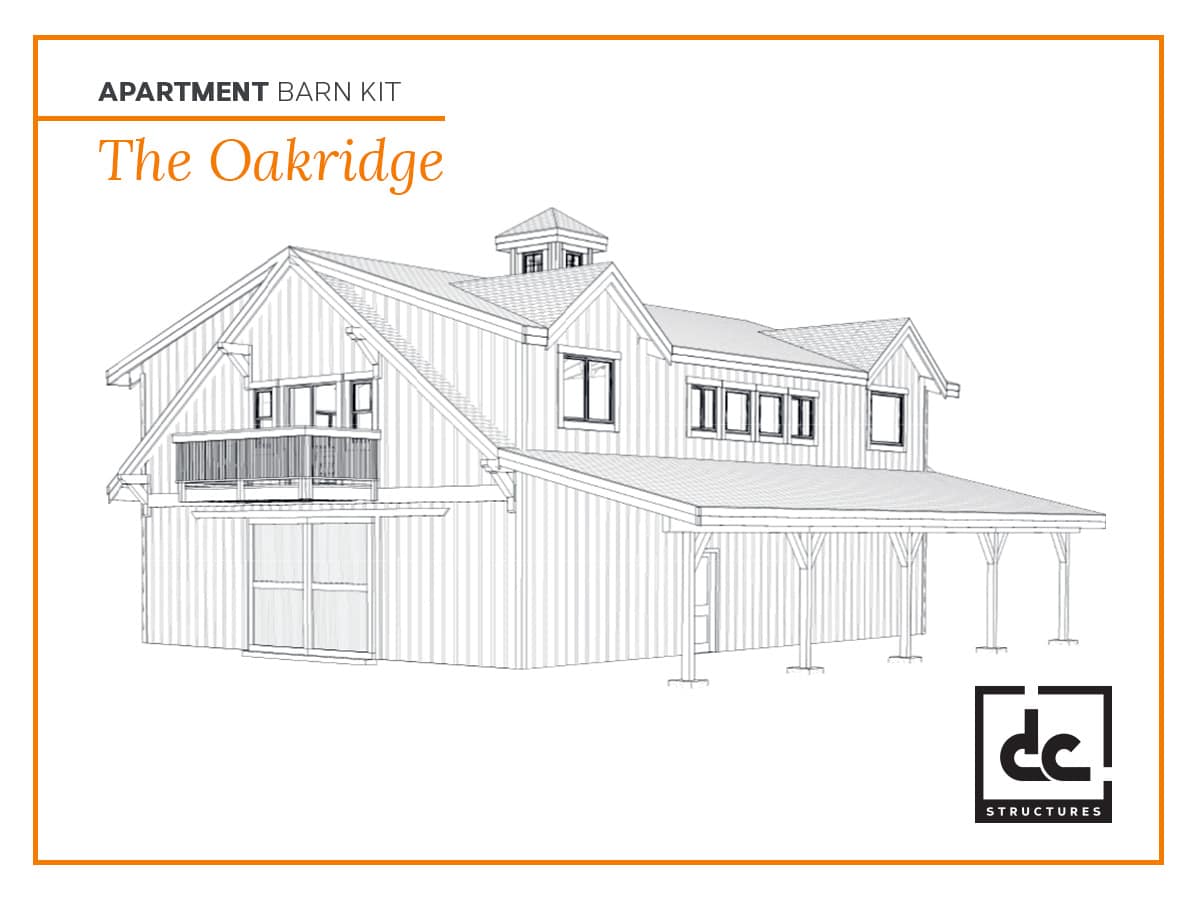 DC Builders is entirely committed to providing its customers with quality products and services. Sourcing the best construction materials we can get our hands on, the products we offer are well complemented by our team's dedicated approach to one-on-one customer service. Each of our existing garage with living quarters projects was built using select-grade heavy timbers from our mill-direct relationships in the Pacific Northwest. Our location in the center of a thriving timber industry means we receive special rates on top-quality lumber that we are able to pass along to our customers. This in tandem with our customer-centric approach to collaborative design makes us an ideal partner in the design and construction of a new garage apartment project.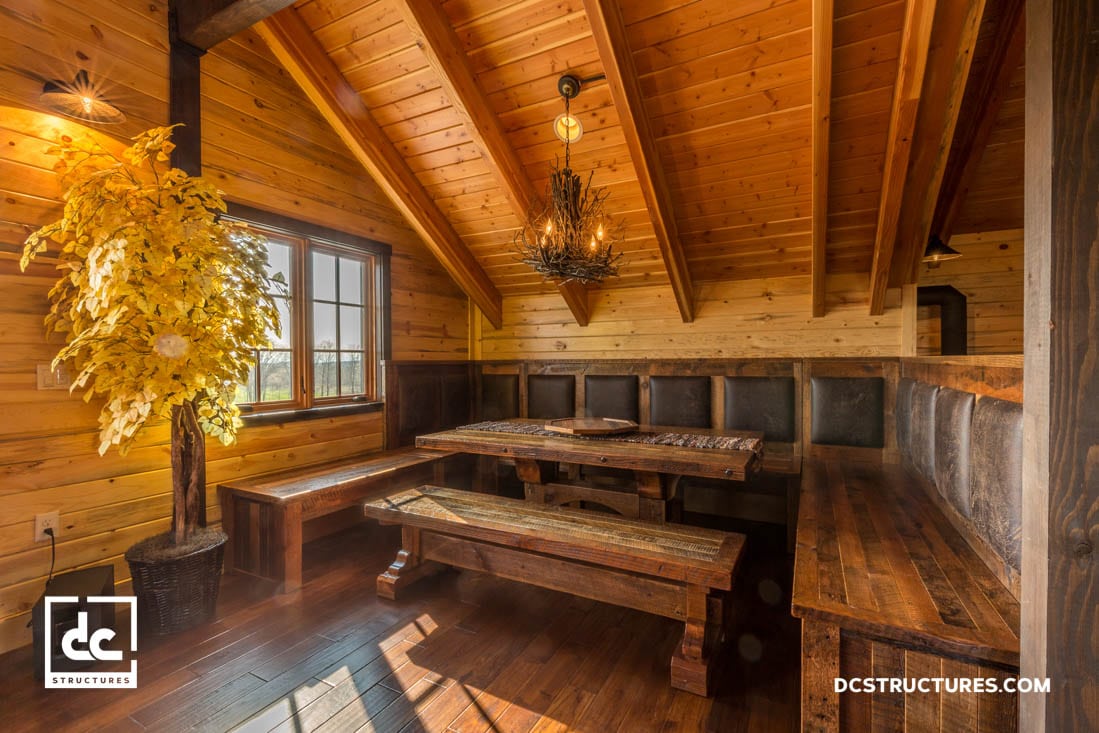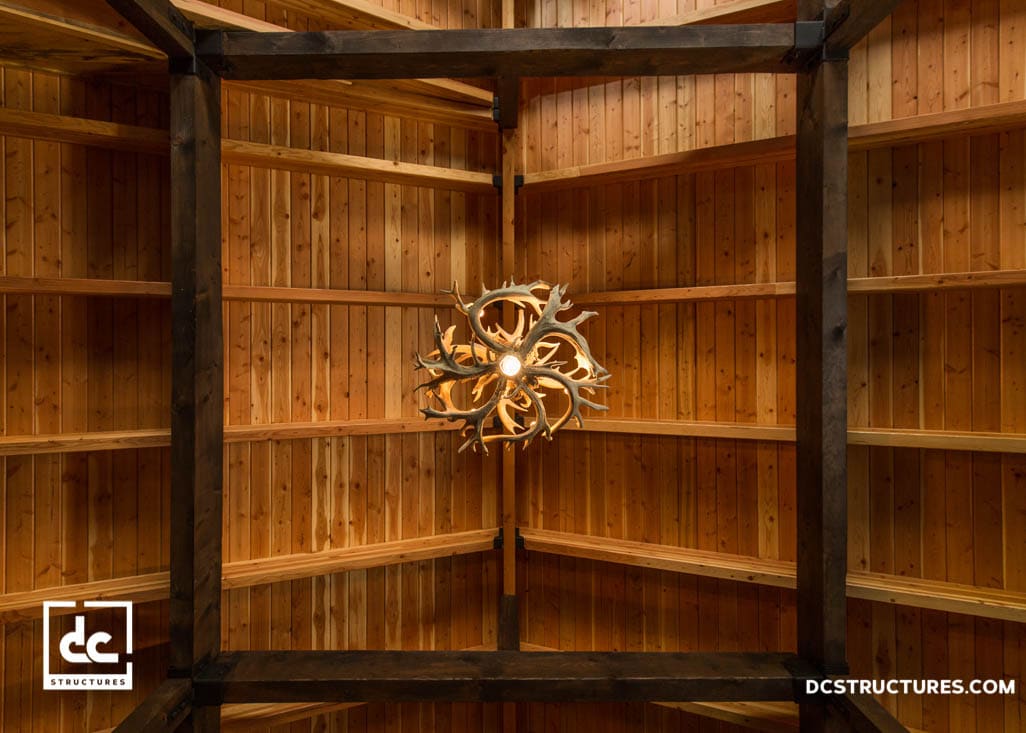 GARAGE WITH LIVING QUARTERS Possibilities
In addition to our technical expertise and outstanding customer service, we take seriously our role in cultivating clients' dreams and turning them into plans for the future. Our portfolio of garage apartment projects is a testament to our creative clientele and our ability to deliver results that are worthy of their visions. The garage with living quarters projects we've worked on vary in style, size and scope, and are located in remote rural landscapes, dense urban areas and everything in between. Regardless of the client's lifestyle needs or special requests, DC Builders will rise to the occasion by bringing its design and construction A game to the task of creating a unique garage with living quarters that is as functional as it as attractive.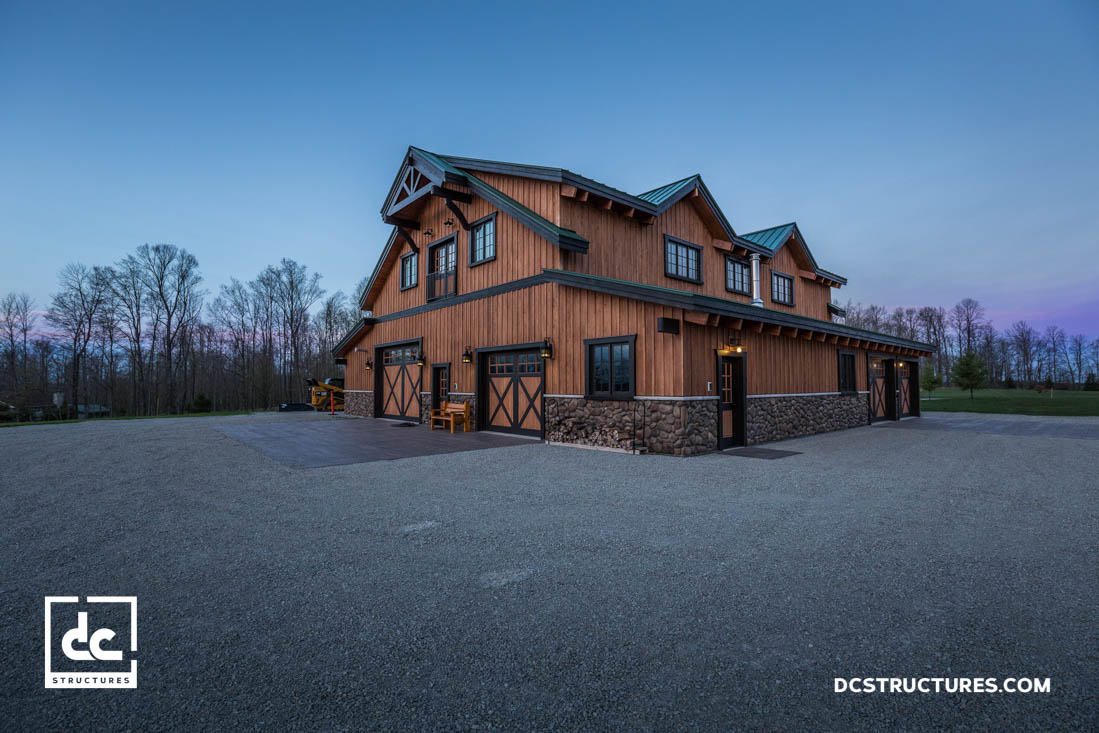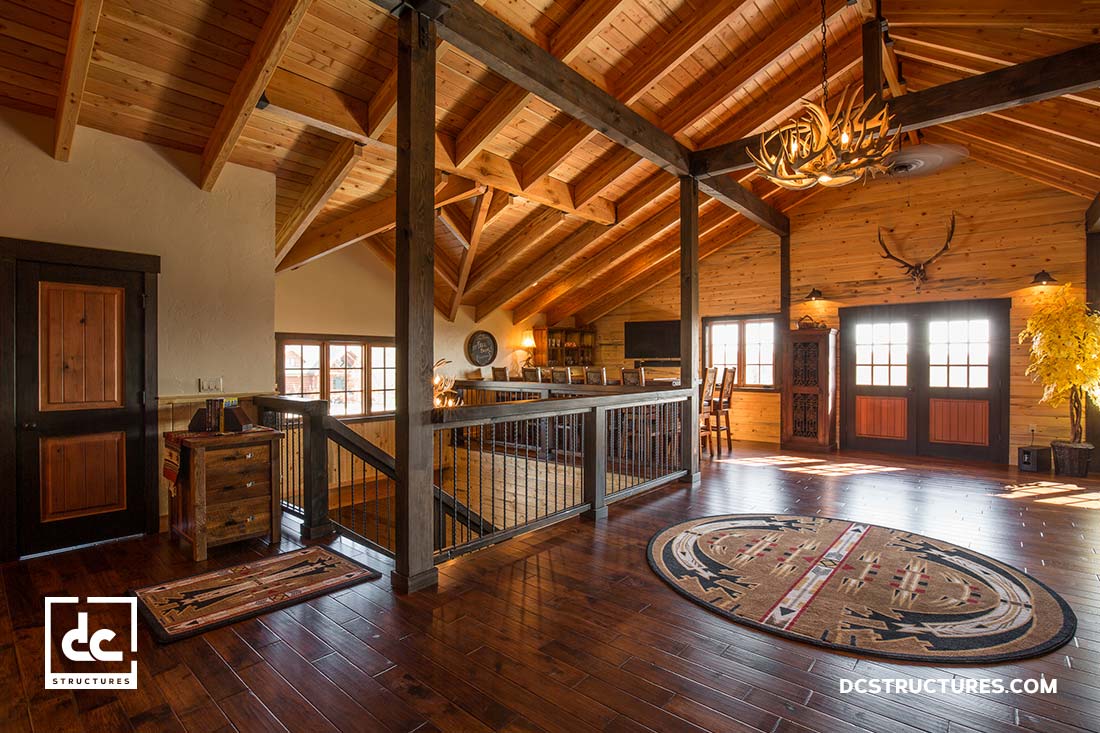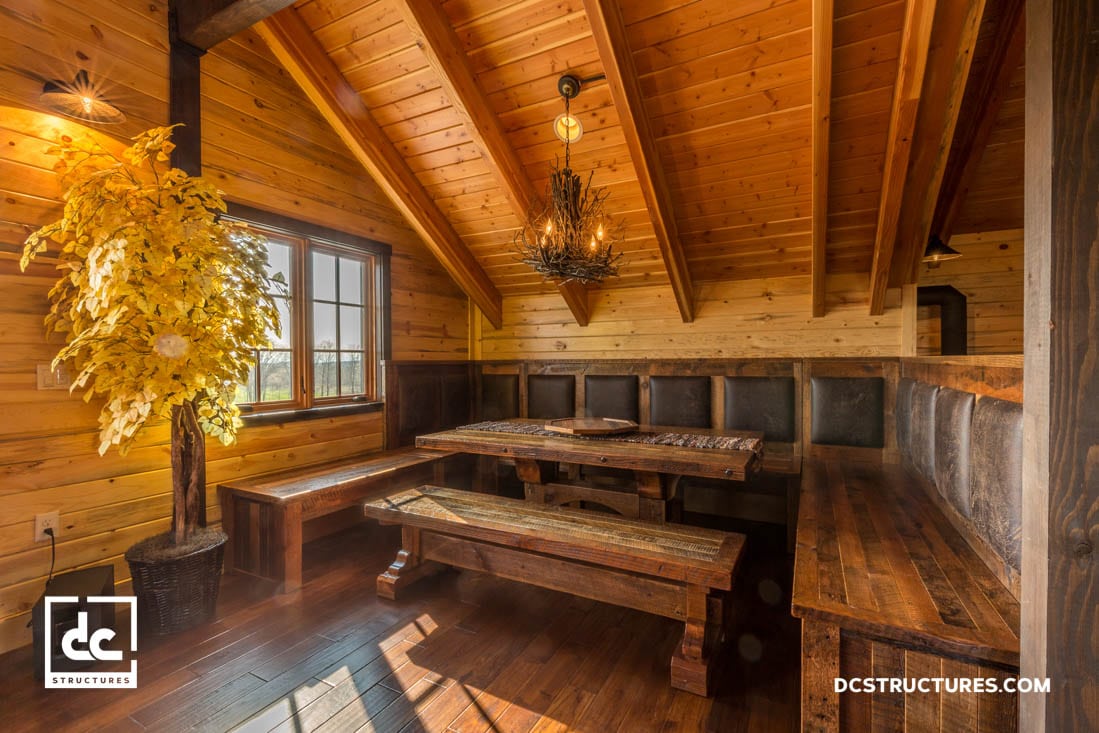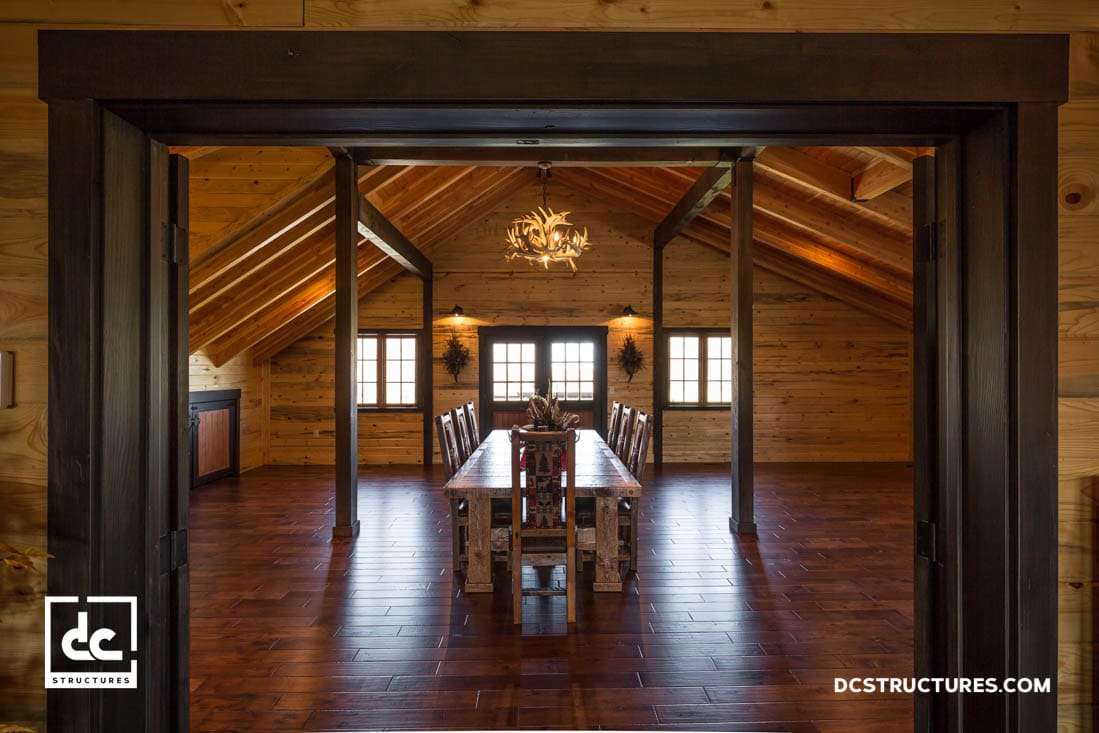 Building a Garage Apartment with DC Builders
The same high standards that any member of the DC Builders team would have for their own custom garage apartment are the standards we hold ourselves to when working on garage with living quarters projects for our clients. For us, it's about getting the job done right the first time around so we can save our customers time and money throughout the duration of their build. We are grateful for the opportunities we've been given to collaborate with clients all over the U.S., and we stand behind the quality of our products and services. Our commitment to listening to what our clients have to say about their garage with living quarters project objectives allows us to respond with unrivaled customer service. To learn more about how we can take your visions for a custom garage apartment and turn it into concrete and wooden reality, download our digital catalog. Or, if you're ready to move forward on a garage with living quarters project now, request a free quote to get started today!
Get Started Today!
Start planning the barn home or apartment barn of your dreams with the latest DC Structures product catalog, containing loads of information on pricing, materials, options and upgrades, photos, videos and more.