Anyone who's traveled to the Oregon Coast can attest to its breathtaking natural beauty and allure. With its pristine beaches, magnificent evergreens, and soaring dunes, the Oregon Coast is one of the most stunning and accessible natural wonders in the world — and that's not just us exaggerating or bragging about our home state!
When designing our new line of modern cabins, we created these structures with a vision of Oregon's sensational coastal terrain as their backdrop. Taking inspiration from modern Scandinavian-style cabins, we crafted three contemporary cabin models — all named after some of Oregon's most notable beach towns — that wouldn't just complement the Oregon Coast but exude its uniqueness and beauty in any natural environment.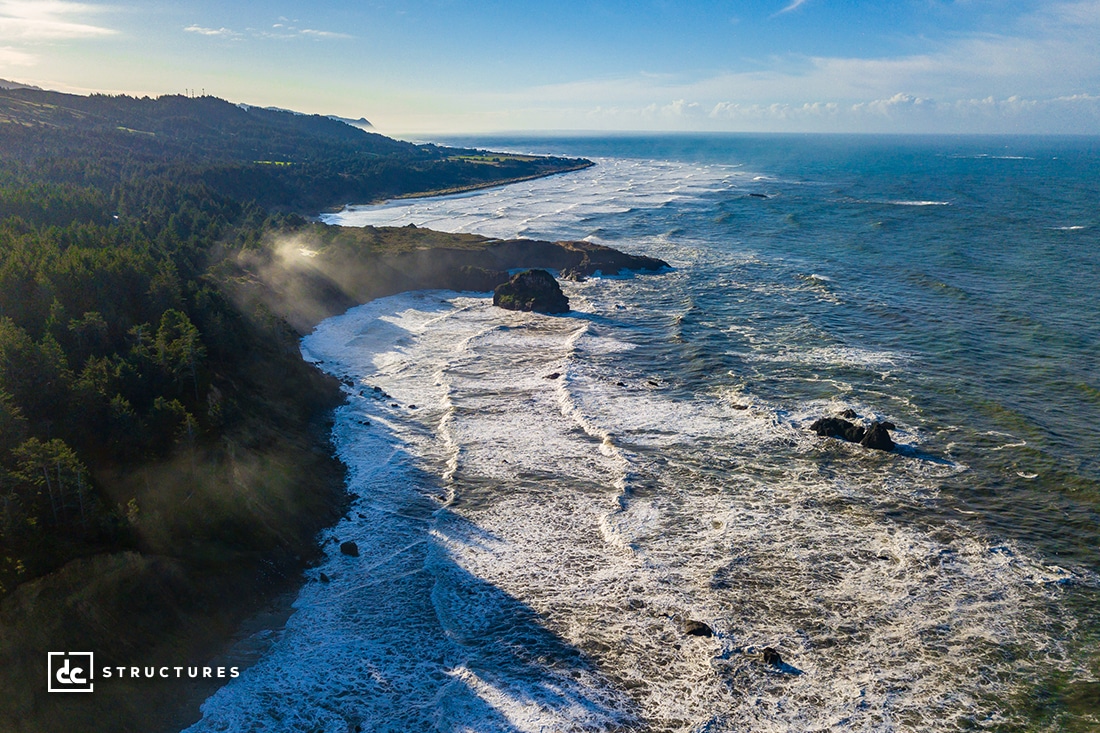 Whether you're seeking a stunning vacation rental or planning to develop a beachside resort, our brand-new contemporary cabins will undoubtedly make valuable and lucrative investments for your upcoming projects. Continue reading below to learn more about these new prefab cabin designs and the massive potential awaiting your chosen kit. 
The Manzanita
The Manzanita Cabin Kit is a gorgeous three-bedroom, two-bathroom cabin design named after one of Oregon's favorite beach cities. This clear-span structure offers a compact yet spacious floor plan that includes a 924 sq. ft. main level, a 443 sq. ft. enclosed loft space, and a 276 sq. ft. covered patio with a heavy timber overhang — perfect for scenic properties with majestic mountain, coastal, or desert views.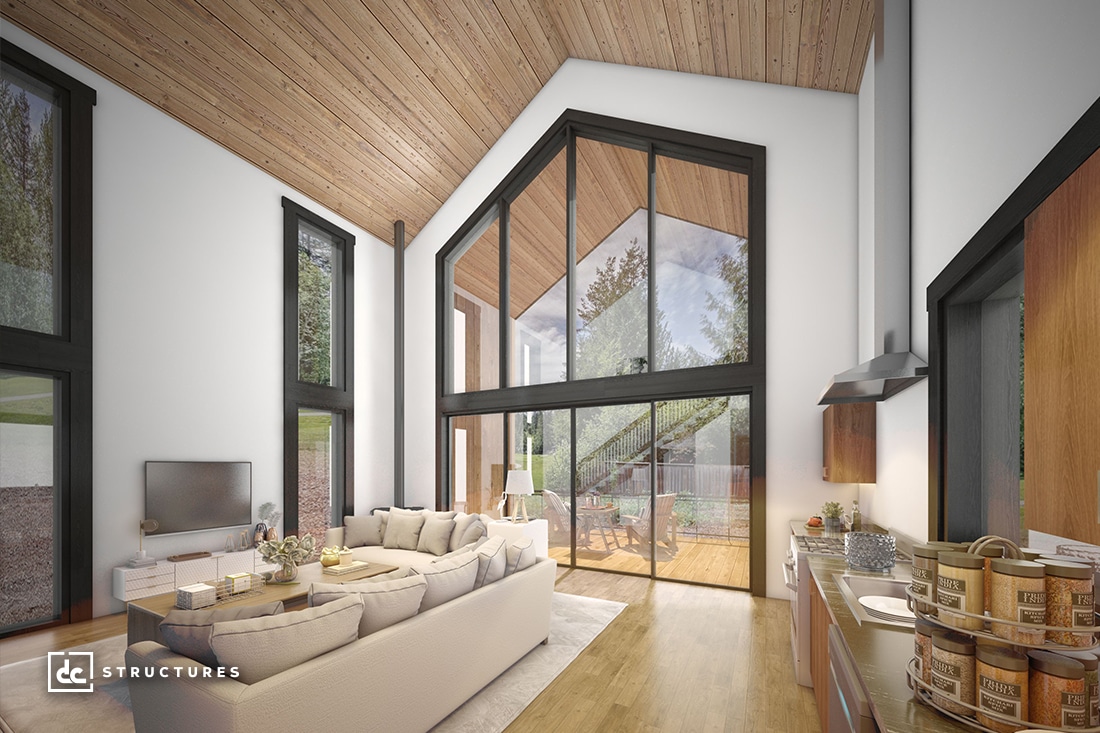 This two-story cabin boasts tongue and groove siding, a trapezoid-style wall of windows, and parallel chord roof trusses to achieve its distinct contemporary appearance. Depending on your style and preferences, you can swap any standard options with one of our enticing upgrades, like our new Millboard wood-free composite siding option, to create your dream cabin design! 
Click here to view our product page for the Manzanita Cabin Kit.
The Bandon
This two-bedroom, two-bathroom cabin design features an attractive single-sloped roofline that maximizes simplicity and efficiency. Inside this prefab cabin, you'll find a wide-open great room, kitchen, and dining area with a sloped window wall and access to a 273 sq. ft. covered patio space. Toward the rear, two bedrooms and two full bathrooms offer a cozy and comfortable area for you and your family, your guests, or even a set of offices.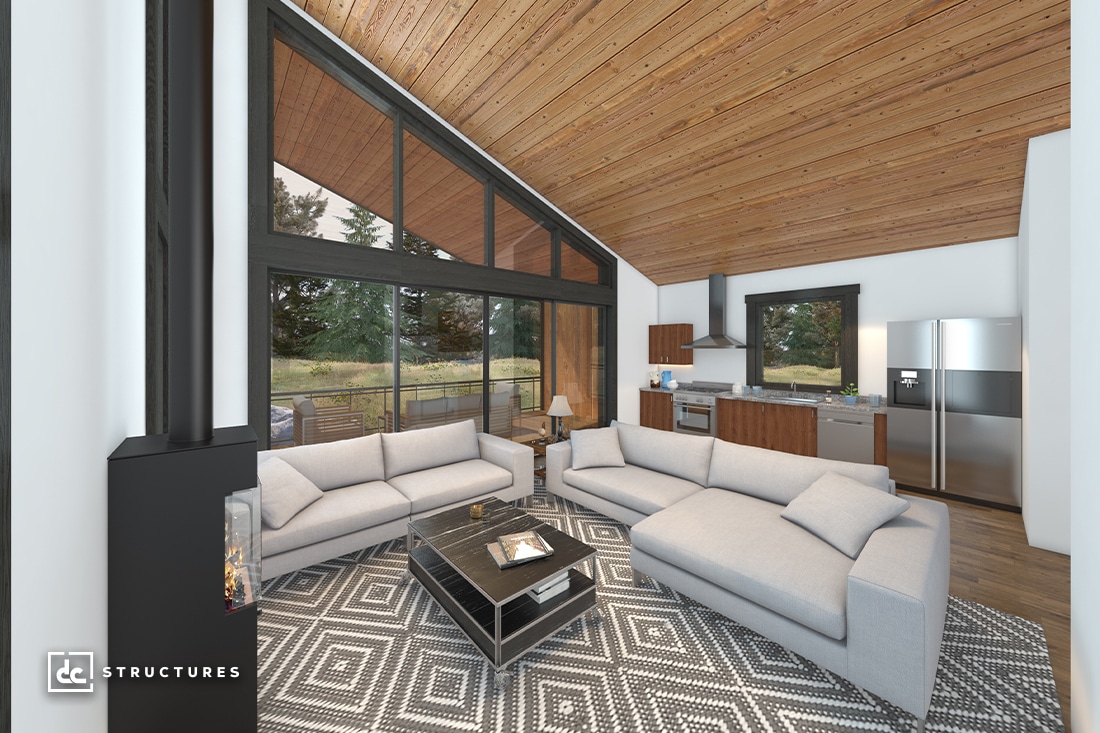 Additionally, this building model comes with a 139 sq. ft. covered entry with a slat wall for enhanced privacy and curb appeal. No matter what you have in mind for your Bandon, our team is here to help you bring your vision for a contemporary cabin to life.
Click here to view our product page for the Bandon Cabin Kit.
The Gearhart
The Gearhart is a slightly modified version of our Bandon Cabin Kit, with this model boasting a 6/12 and 10/12 roof pitch instead of the original 4/12. This off-center roofline adds an incredibly unique touch to the cabin, giving the interior curvature in all the right places and accentuating the distinctness of its custom window wall.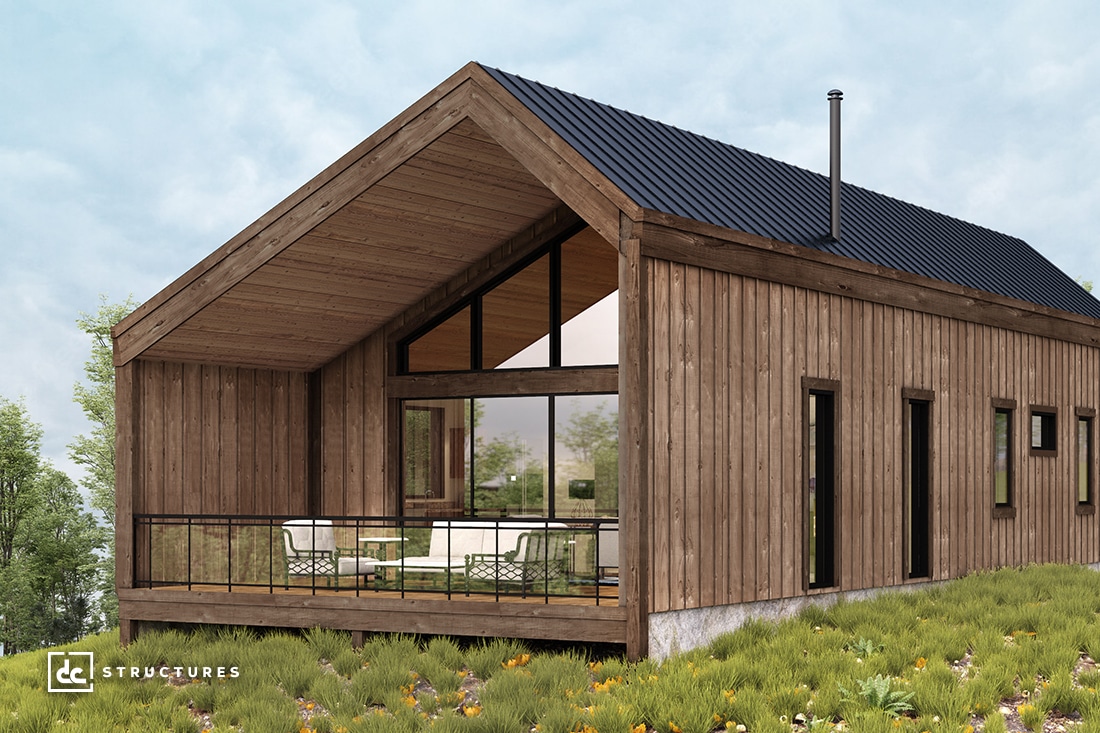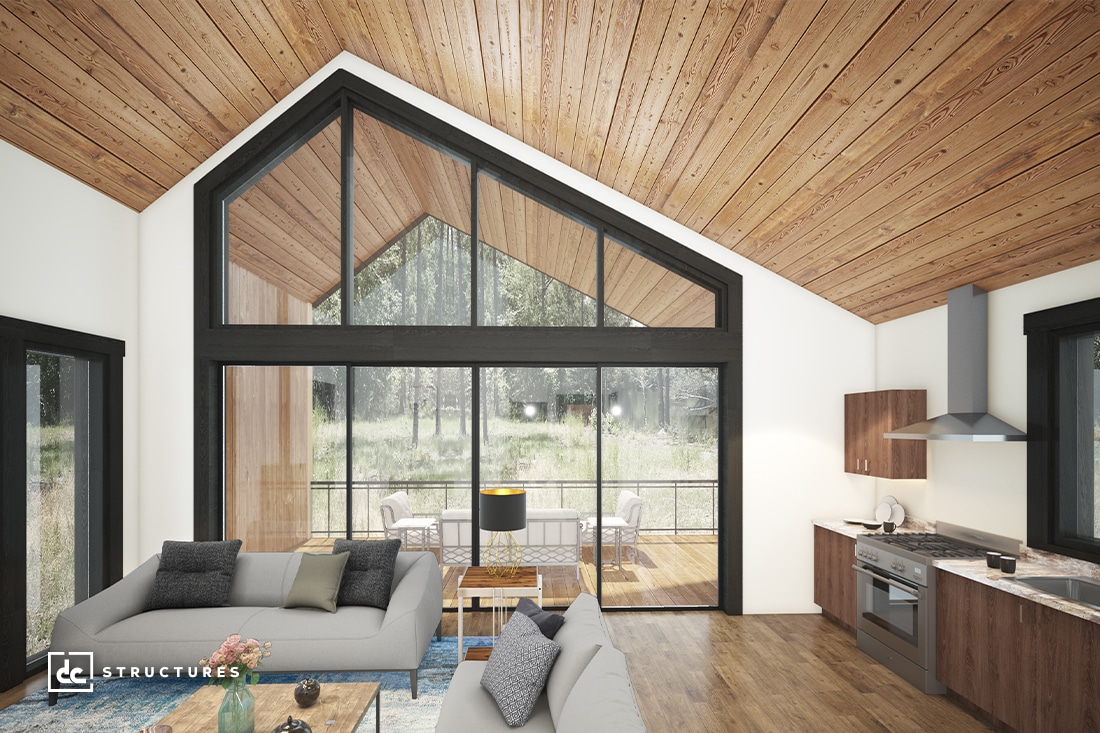 With 1,009 square feet of conditioned living space, plus a 273 sq. ft. covered patio, this apartment-sized structure offers endless possibilities for those seeking a personalized cabin retreat, a profitable Airbnb rental, or a detached mother-in-law suite. If you're in the market for a one-of-a-kind cabin with Scandinavian influences, our Gearhart could be the ideal fit for you. 
 Click here to view our product page for the Gearhart Cabin Kit.
---
Have an idea in mind for your contemporary cabin design? We want to hear it! Be sure to call us at (888) 975-2057 or request a quote here for the cabin of your dreams!