When brainstorming designs for new kits, our team always begins by looking for improvements to our existing collection. While our line of cabin kits continues to evolve with enhancements like modern alternatives and A-frames, we also noticed a growing need for cabins with built-in vehicle storage for greater functionality, safety, and value. Today, we're proud to announce our brand-new line of cabin kits with garages that fulfill that need while boasting efficient, family-friendly floor plans that offer dozens of possibilities for your space.
With our cabins with garages, you can easily create the ideal family home, vacation rental, backyard ADU, or anything else you envision for your property. Learn more about our all-new cabin models below! 
Our Wildwood Cabin Kit is the largest pre-engineered model in our line of cabins with garages, with this design boasting a three-bedroom, three-bathroom floor plan across two stories. With 2,104 square feet of conditioned living space, plus a 494 sq. ft. covered porch and 523 sq. ft. garage, you can configure this layout to serve as a cozy cabin-style home or a beautiful Airbnb that offers short-term and long-term hosting capabilities.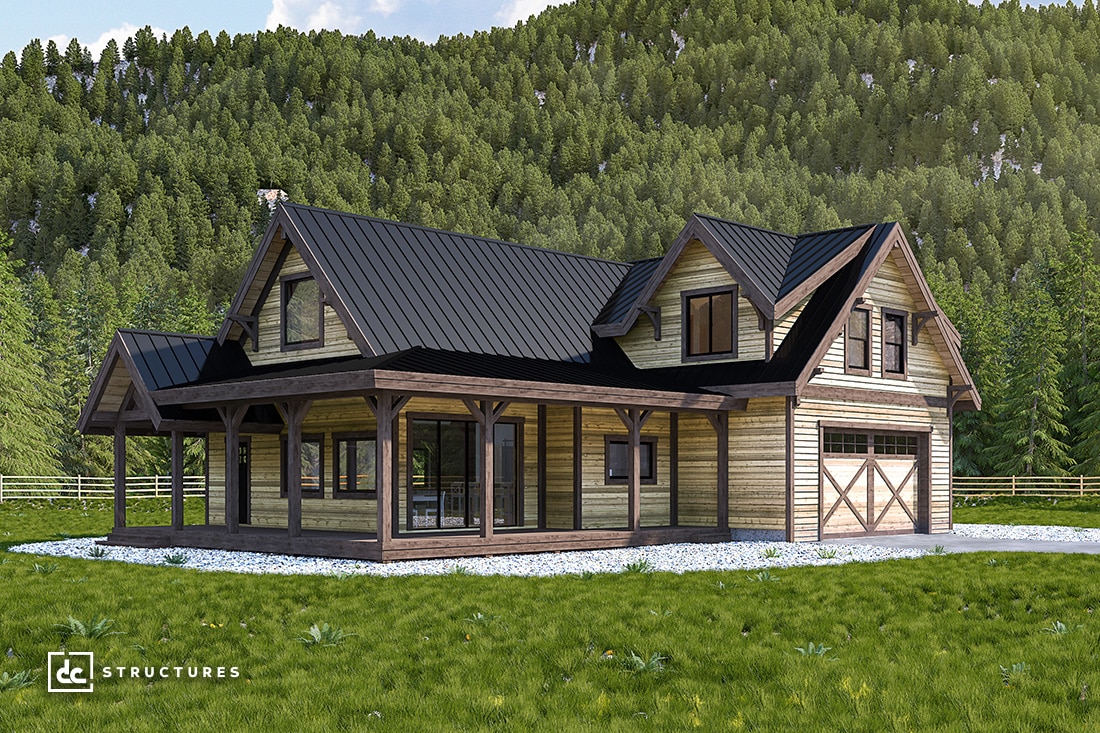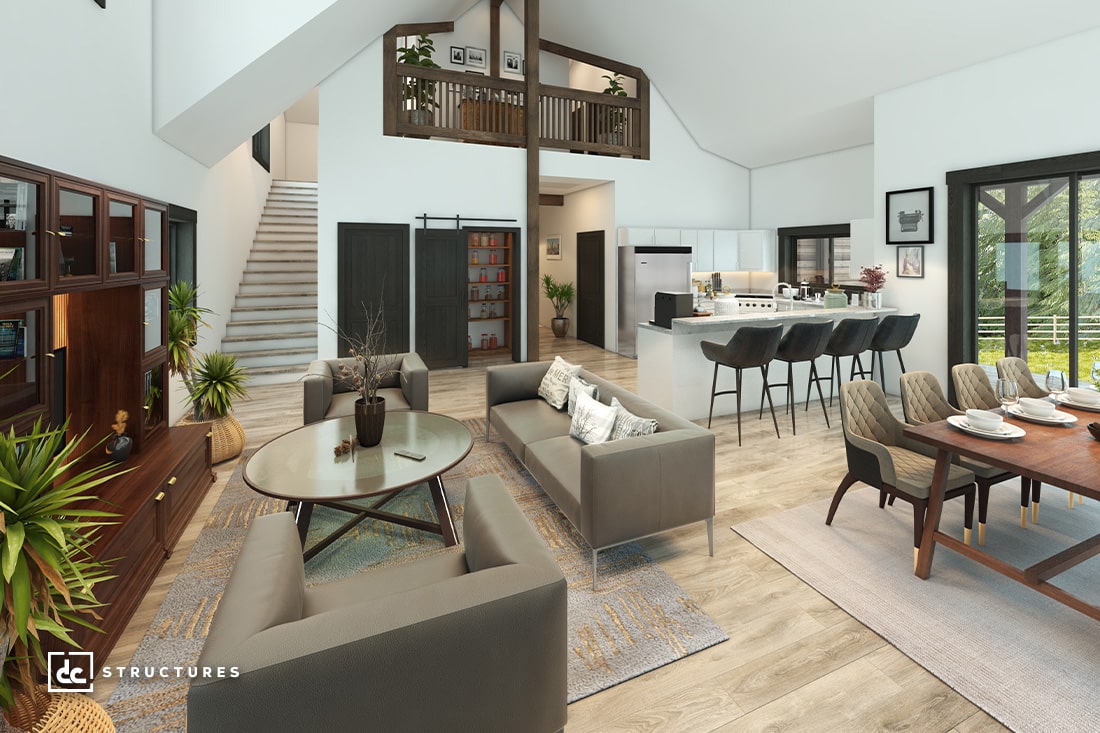 The Sherwood is a striking L-shaped design with 1,885 square feet of conditioned living space, a 368 sq. ft. covered patio, and a 495 sq. ft. garage for efficient vehicle and equipment storage. A large window wall outside the great room adds character and improved natural lighting, while a stone fireplace gives the living space that authentic cabin feel. With this cabin kit, clients can enjoy a spacious two-bedroom, two-bathroom floor plan. Clients can also utilize a 440 sq. ft. loft area for additional storage or as an adorable lofted bedroom.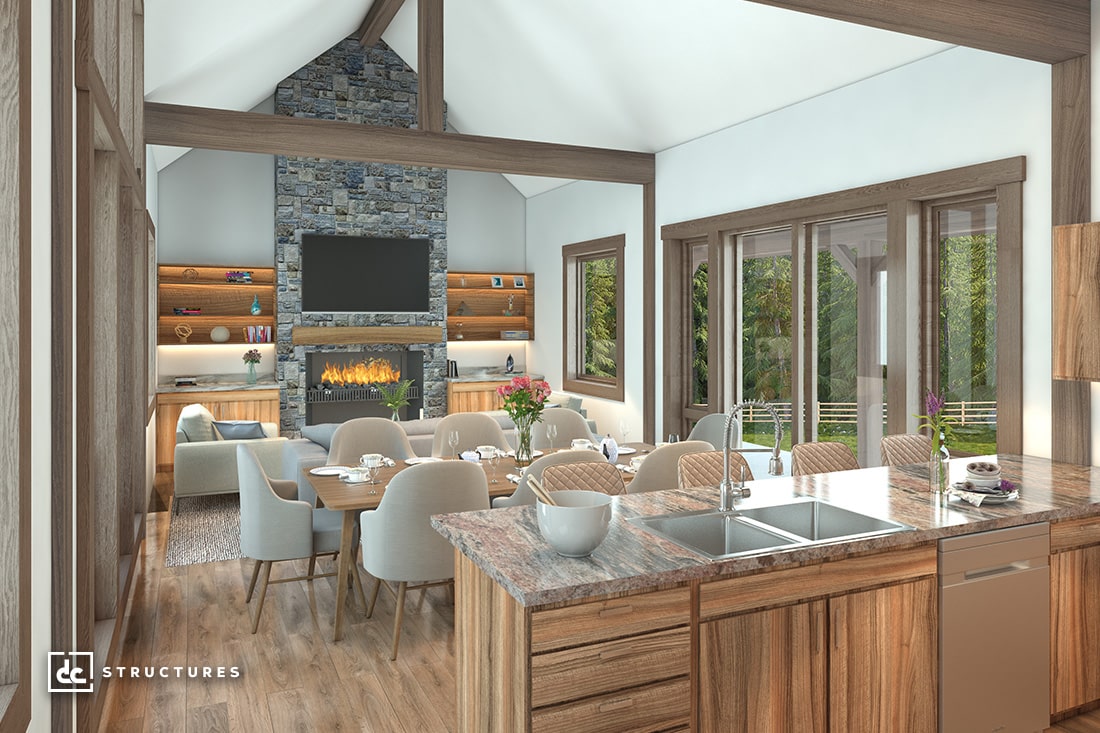 The Cottonwood may be our most compact cabin kit with a garage, but what it lacks in square footage, it certainly makes up for in charm and curb appeal! Like our Wildwood and Sherwood, we designed this model with stick-framing methods and timber rafters to create an expansive interior with beautiful exposed wood members and minimal structural posts. Our Cottonwood offers a 1,480 sq. ft. floor plan with three bedrooms, two bathrooms, and an inviting open-concept living space. A 484 sq. ft. garage and a charming 180 sq. ft. covered porch also contribute to this model's desirability, making it a perfect primary home or vacation rental that will surely increase the value of your property.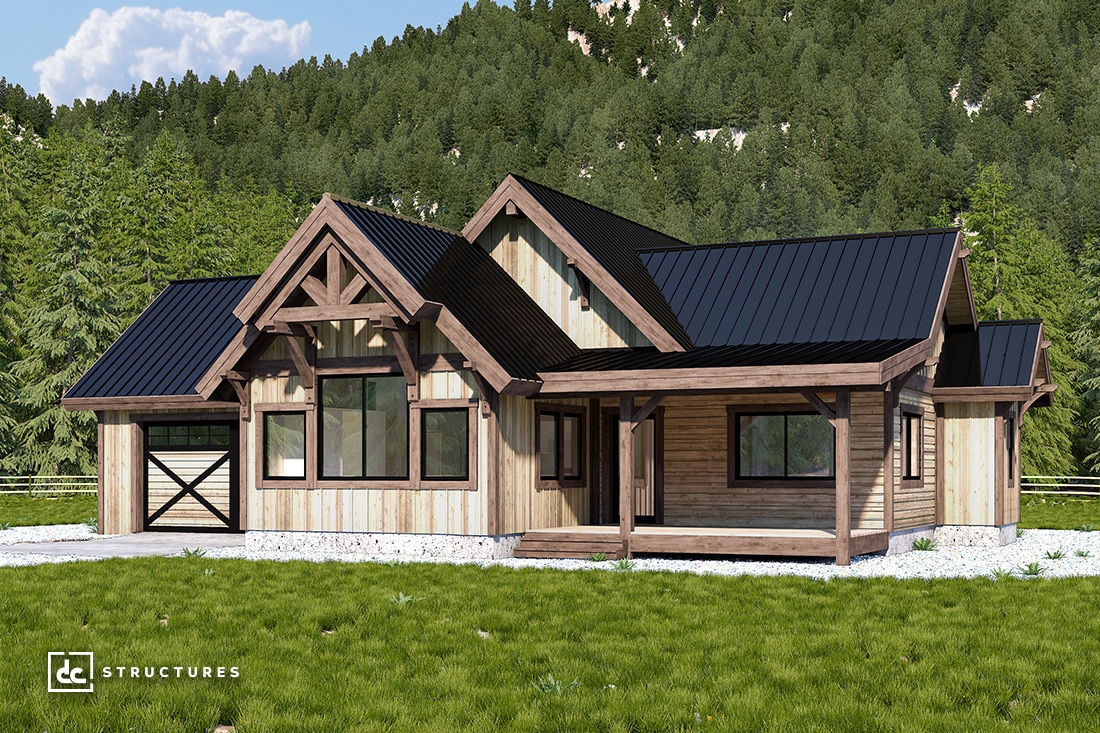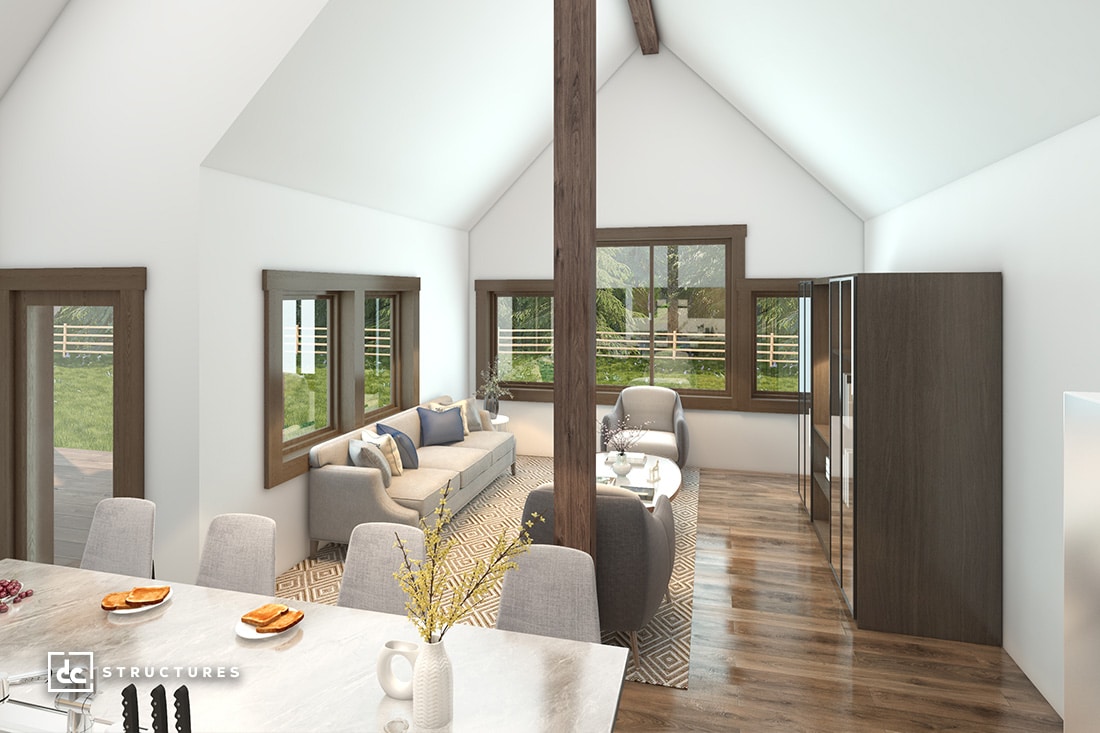 Want to learn more about our cabins with garages? Give us a call at (888) 975-2057 or request a quote for your preferred model here!