Muahahahahaha! It's officially the spookiest day of the year, and what better way to celebrate all that is Halloween than by showcasing some of our most terrifyingly beautiful creations to date. From vintage-inspired wedding barns to rustic cabins and homes, we're rounding up four of our favorite spooktacular projects for clients to add to their fall mood boards, and trust us: these structures won't disappoint! 
So buckle up, get cozy, and prepare for a haunting trip through some of our favorite past projects. Mere mortals, beware. This list isn't for the faint of art. 
Michigan Workshop W/ Living Quarters
Nothing speaks to our love of autumn quite like this workshop with living quarters in Daggett, Michigan. Designed with durable Douglas fir posts and beams, this barn-style structure features a stunning all-wood interior unmatched in fall vibes and warmth.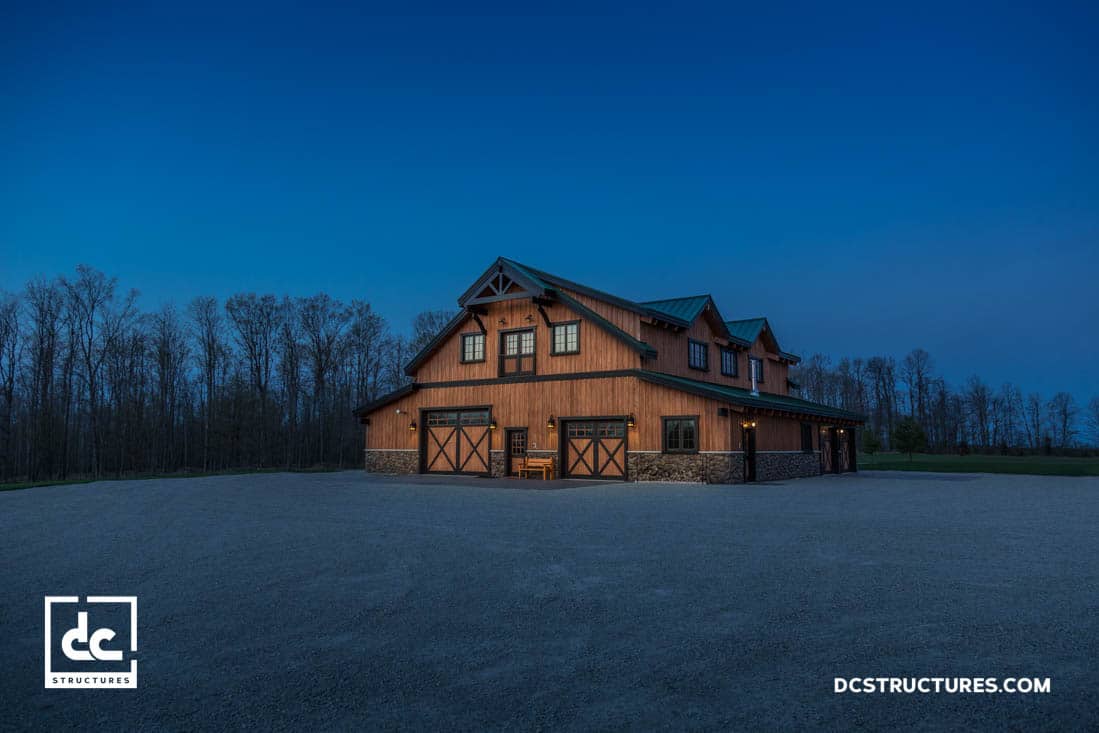 Modified from our most popular building package, the Oakridge Apartment Barn Kit, this multi-purpose workshop offers a home away from home for our clients and their loved ones. Whether embarking on a hunting trip or simply seeking a retreat for the season, our clients can rely on this boo-tiful structure to provide endless treats with no tricks in sight. 
White Salmon Barn Home 
This barn home in White Salmon, Washington, offers a gorgeous interior to match its idyllic natural surroundings. Located just a few miles from the Columbia River Gorge, this stately abode boasts a modern rustic living space that continues to capture our hearts — and arouse a little bit of envy!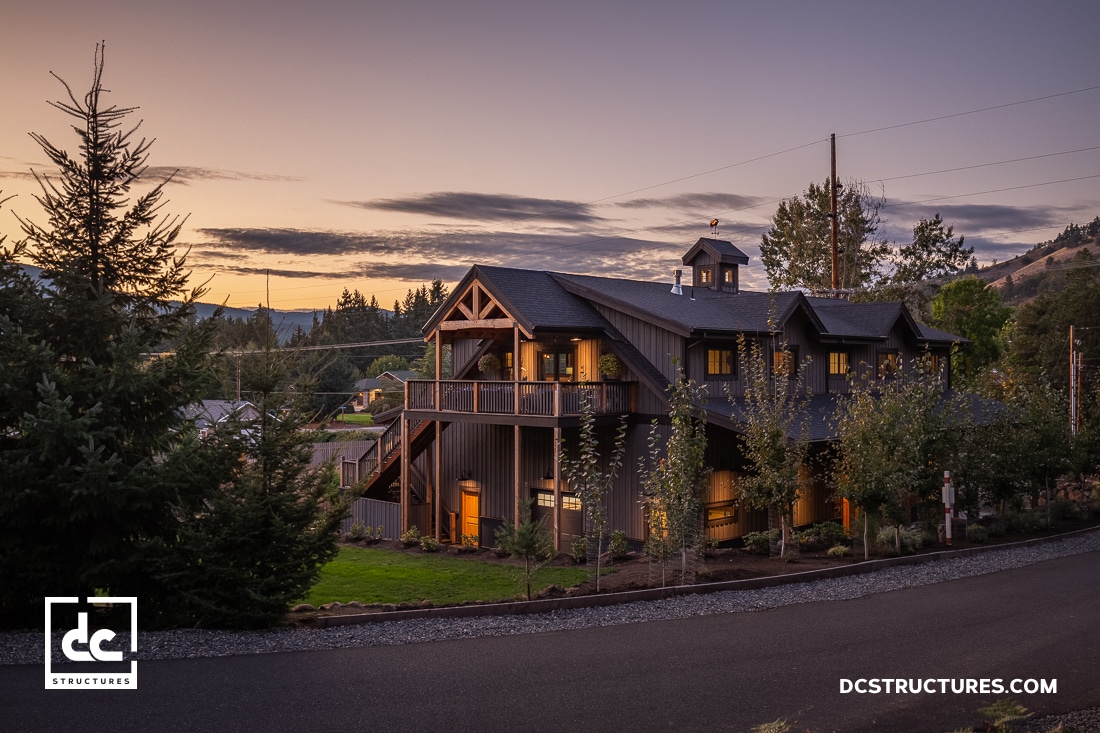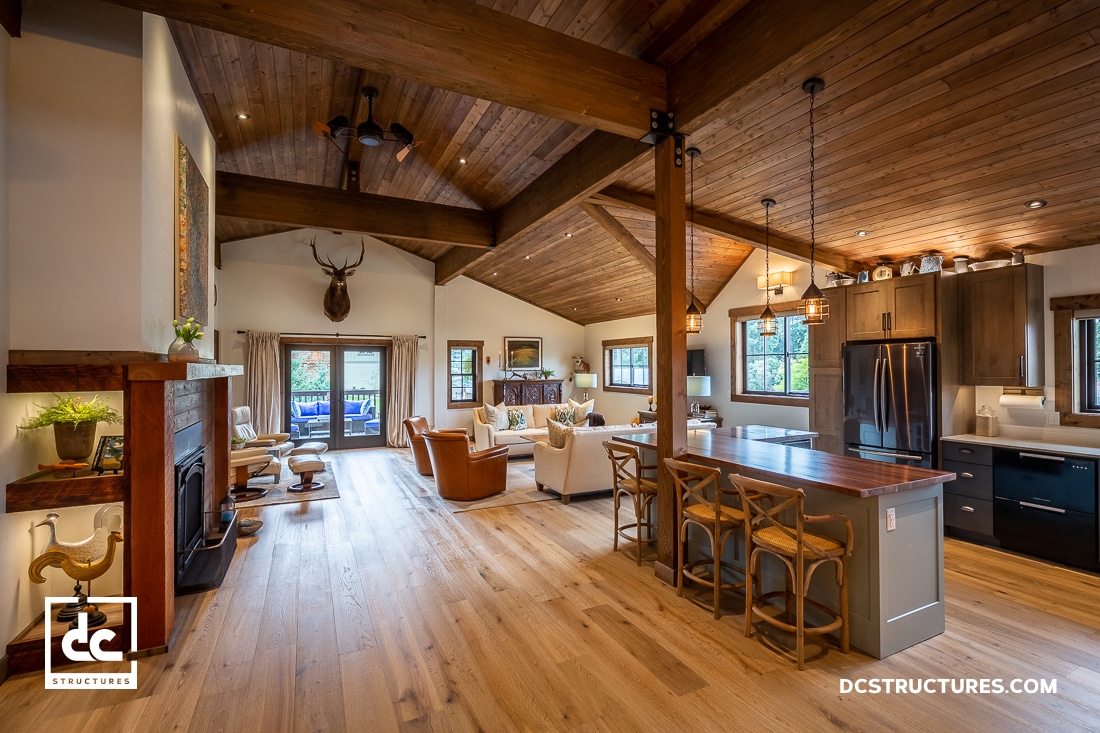 Inside, you'll find three bedrooms, four bathrooms, and a host of frightfully delightful accents. If any of our completed homes could be the coolest of ghouls, we'd easily vote for the White Salmon Barn Home any day (but especially today). 
Dogwood Barn Wedding Venue
What do you get when you combine a vintage-style wedding barn with storm clouds and lightning? The perfect visual accompaniment to this blog post is what!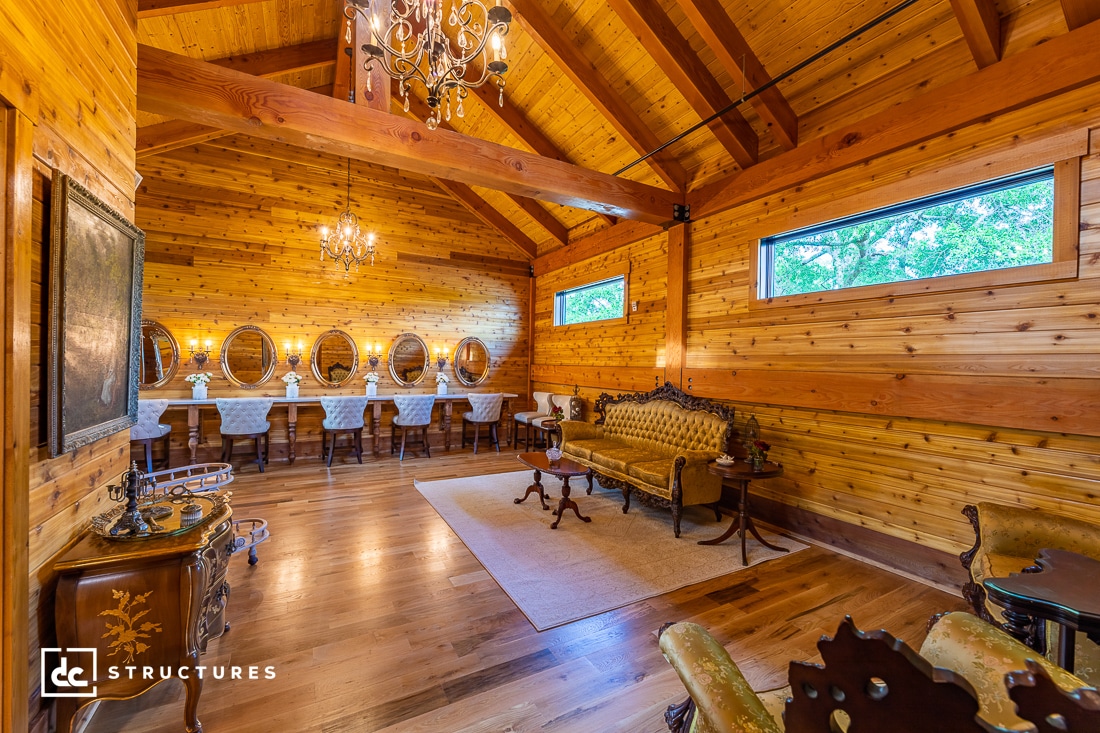 With this wedding venue in Milledgeville, Georgia, our clients started with a Legacy Event Barn Kit to create this masterfully built structure. Complete with vintage lighting fixtures, floor-to-ceiling wood walls, and antique furniture, this venue evokes a sense of nostalgia and historic charm that is scary good in execution and layout. 
Oregon City Custom Home 
Between the nighttime, twilight, and daytime shots our photographer captured of this custom home in Oregon City, Oregon, we can't decide which we like more — or need more of! Completed in collaboration with DC Builders, this hybrid timber frame home is an extraordinary development with no shortage of eye-catching details throughout.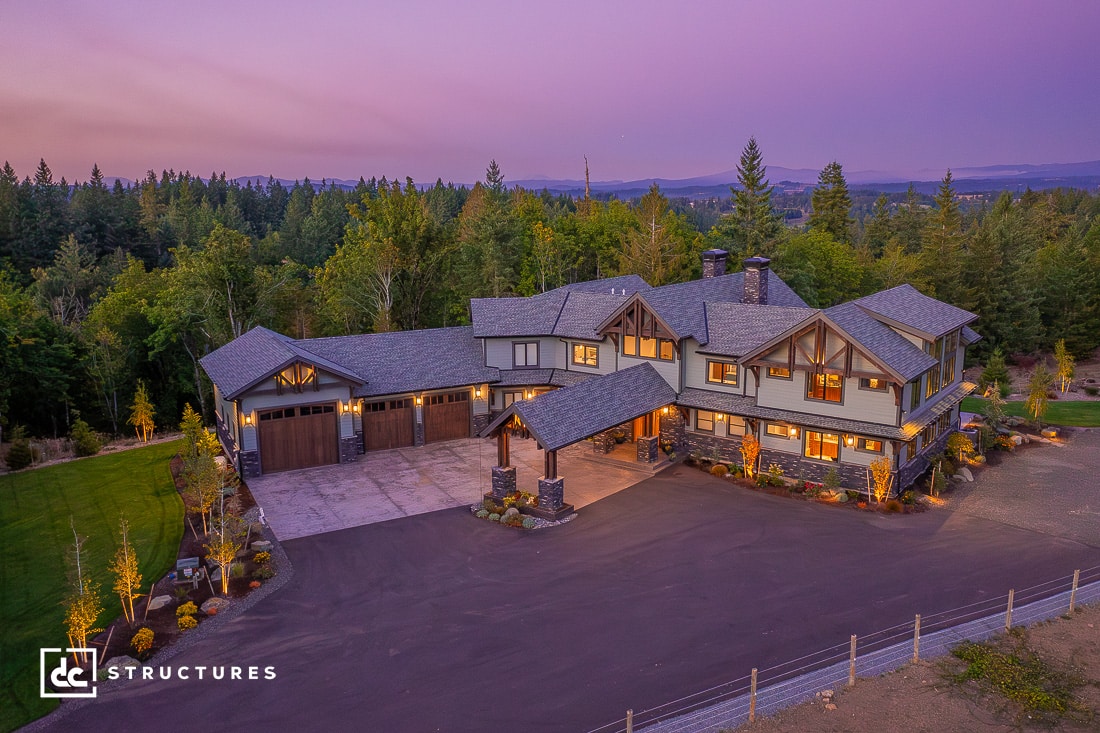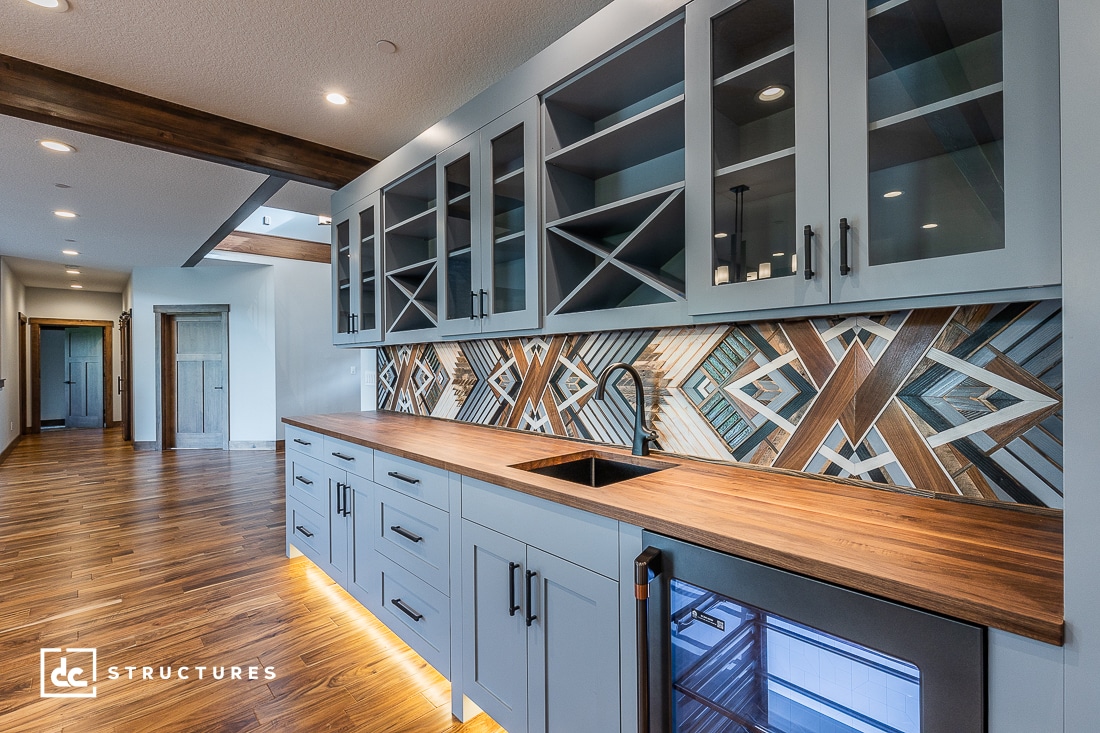 From its heavy timber portico entrance to its massive two-story patio cover, this custom residence stuns in all aspects — inside and out. If your idea of a dream home involves lodge-style accents, repurposed materials, and plentiful space, this project will surely turn your other inspiration photos into the dearly departed. 
---
Ready to take the next step in your building process? With our fall sale still active, there's never been a better time to invest in your dream design and materials package! 
Call us today at (888) 975-2057 or request a quote here to make the first move toward your ideal home or structure.