Tennessee Wedding Barn Kit
Greenville, TN
PROJECT SUMMARY:
---
Sitting on a historic 132 acre farm in Greenville, Tennessee, The Homeplace at Johnston Farm is a rustic wedding venue built from a tastefully modified Sunnyside wedding and event barn kit from DC Structures. With an expanded 84′ x 72′ footprint, this special barn can accommodate almost any celebration. A main feature of this venue is the wraparound loft, which was created by raising the sidewall height, adjusting the roof pitch, and adding large shed dormers to both sides of the structure. To create a wide-open 36′ x 48′ main hall, posts were eliminated and massive 24″ beams were used to cover the span. This all-inclusive facility also features a bridal suite, a groom's suite, an office, a full kitchen, and ADA restrooms.
8,575 SQ. FT.
7/12 & 3/12 Roof Pitch
37′ 4″ to Top of Cupola
36′ x 48′ Main Hall
FIRST FLOOR (6,048 SQ. FT.)
Bride's Suite
Groom's Suite
Full Kitchen
Office & Storage
SECOND FLOOR (2,527 SQ. FT.)
Wraparound Loft
Small Deck
6′ x 6′ Cupola with Windows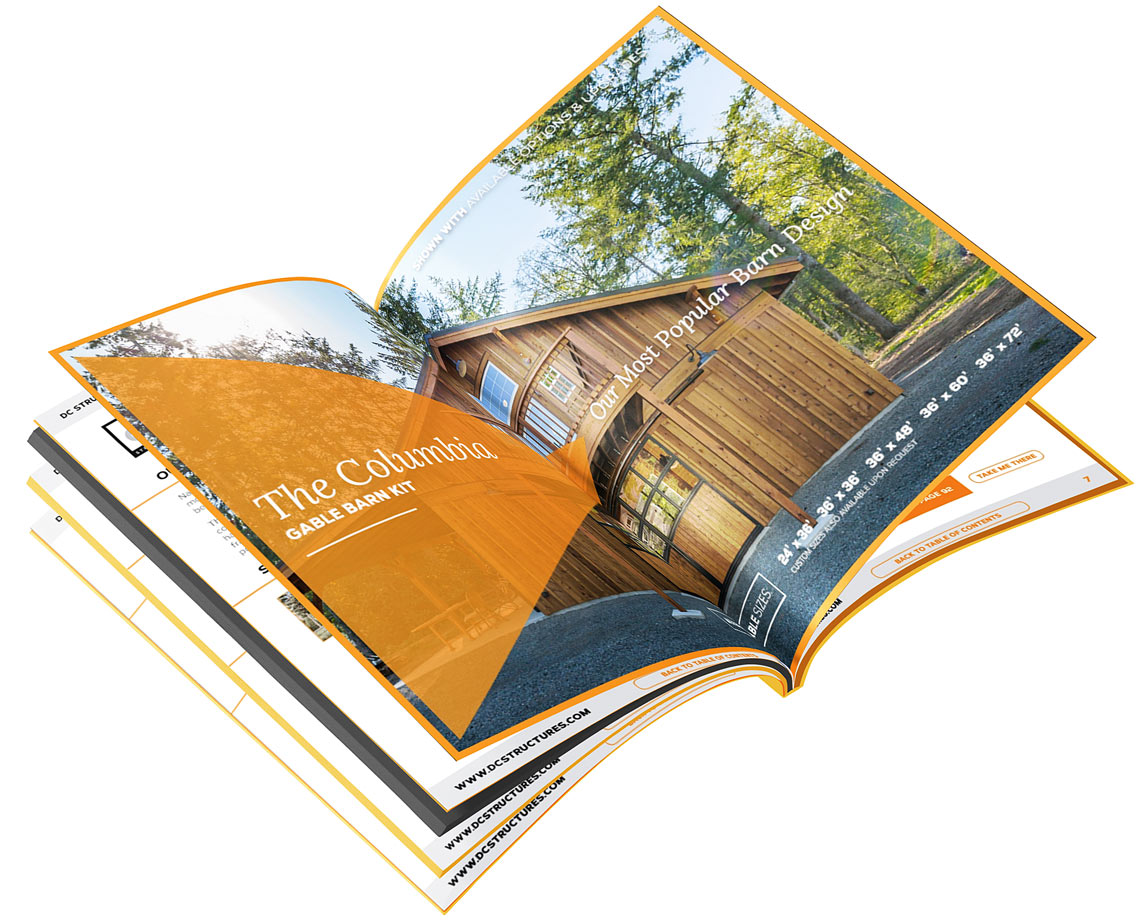 REQUEST A FREE DIGITAL CATALOG
---
Start planning the venue of your dreams with the latest DC Structures product catalog, containing loads of information on pricing, materials, options and upgrades, photos, videos and more.