The Prairie
Arena Kit
---
The Prairie covered riding arena kit is a year-round equestrian facility designed to last. This attractive all-weather riding arena starts at 7,200 sq. ft. and can easily be customized. Four standard truss sizes ranging from 60′ to 90′ are available to meet your needs and fit your property.
This kit is designed with high-quality cedar and Douglas fir siding, durable wood posts and angle-iron steel trusses. This arena doesn't just look beautiful, it's simply a better long-term investment than a metal pole building. With a skilled builder and proper maintenance, this elegant arena will stand for generations to come.
Learn More

The Prairie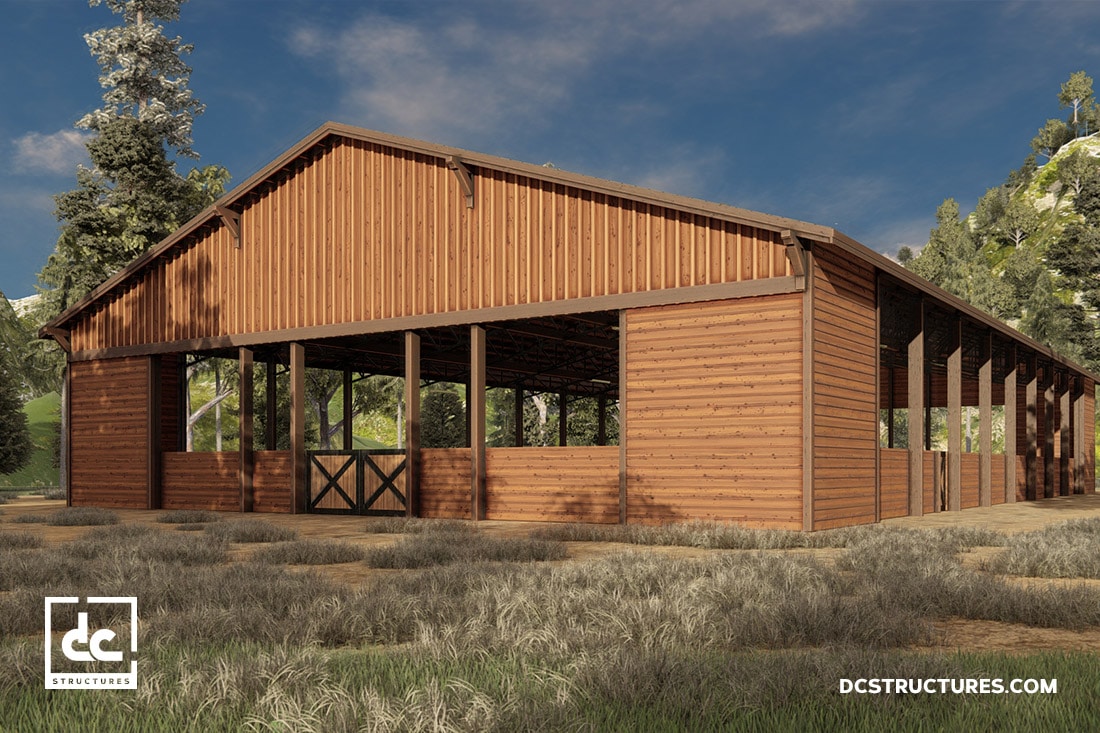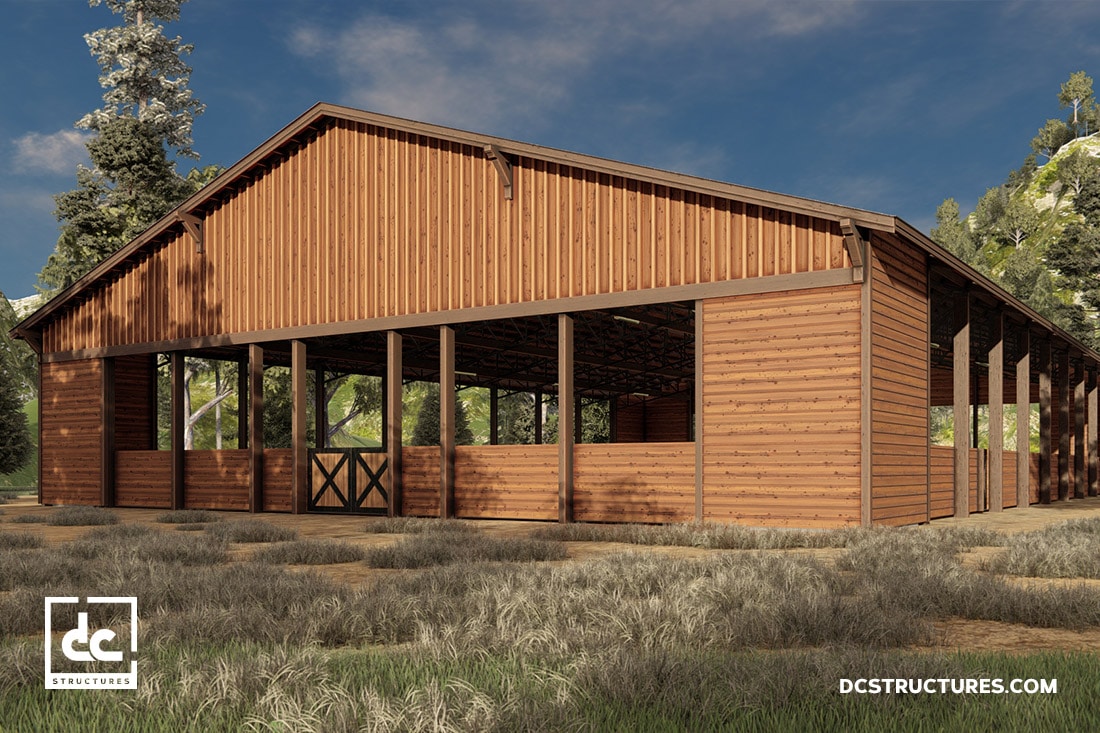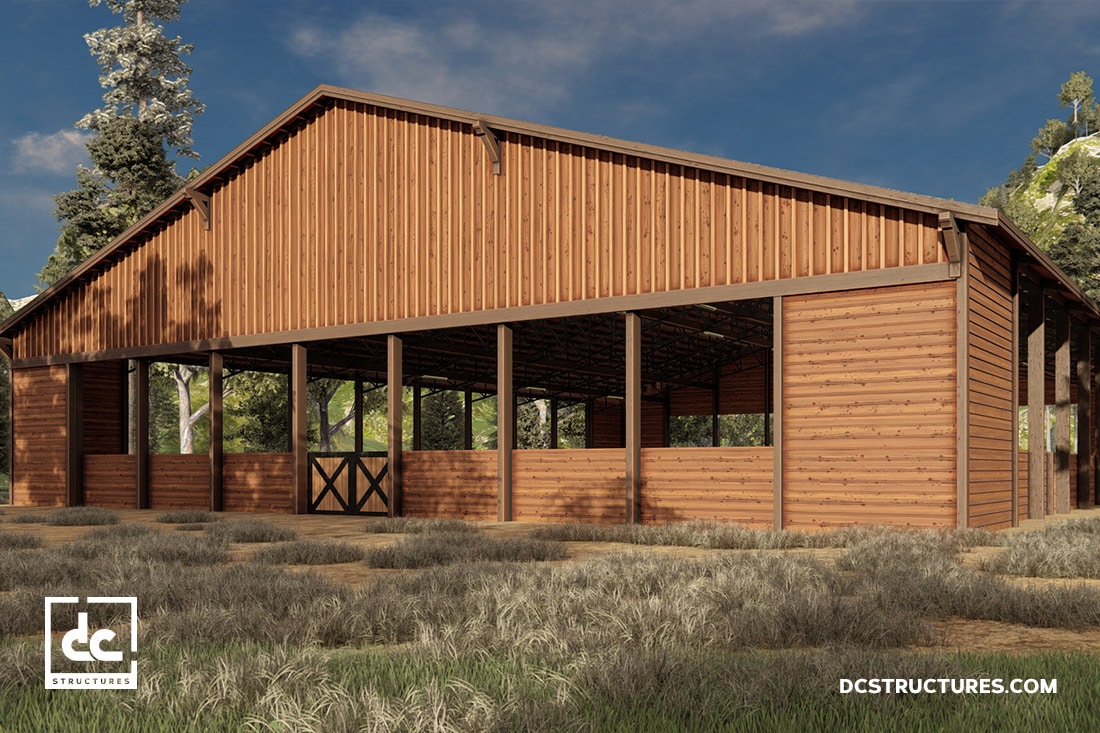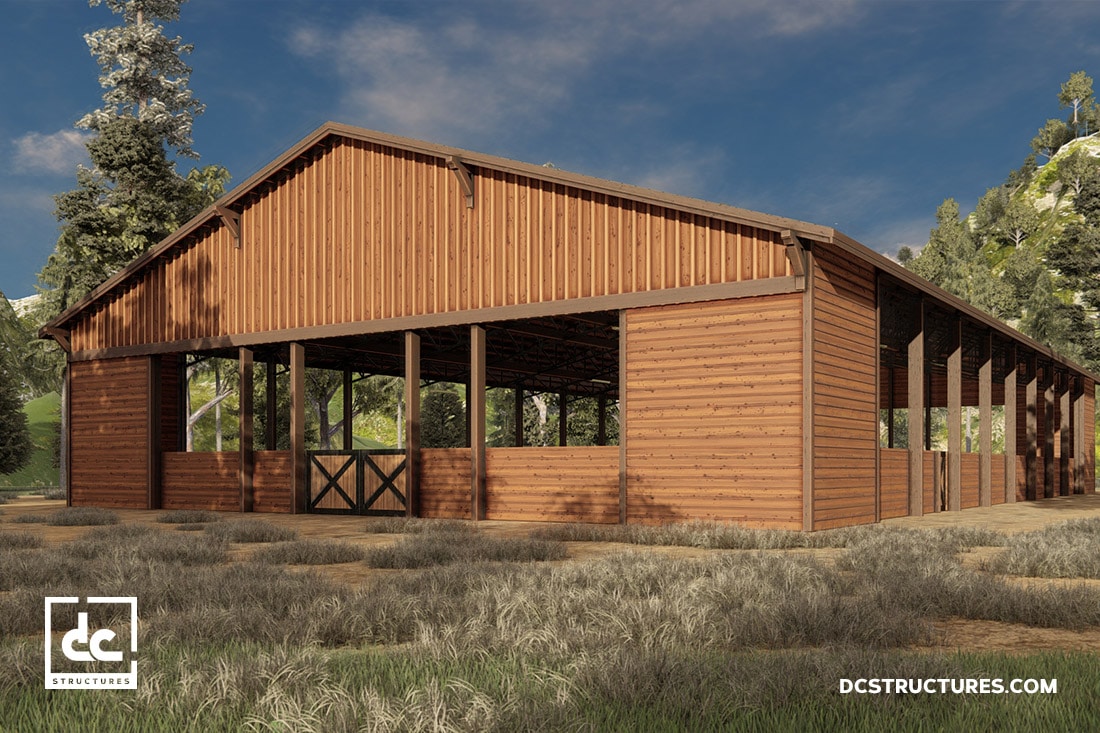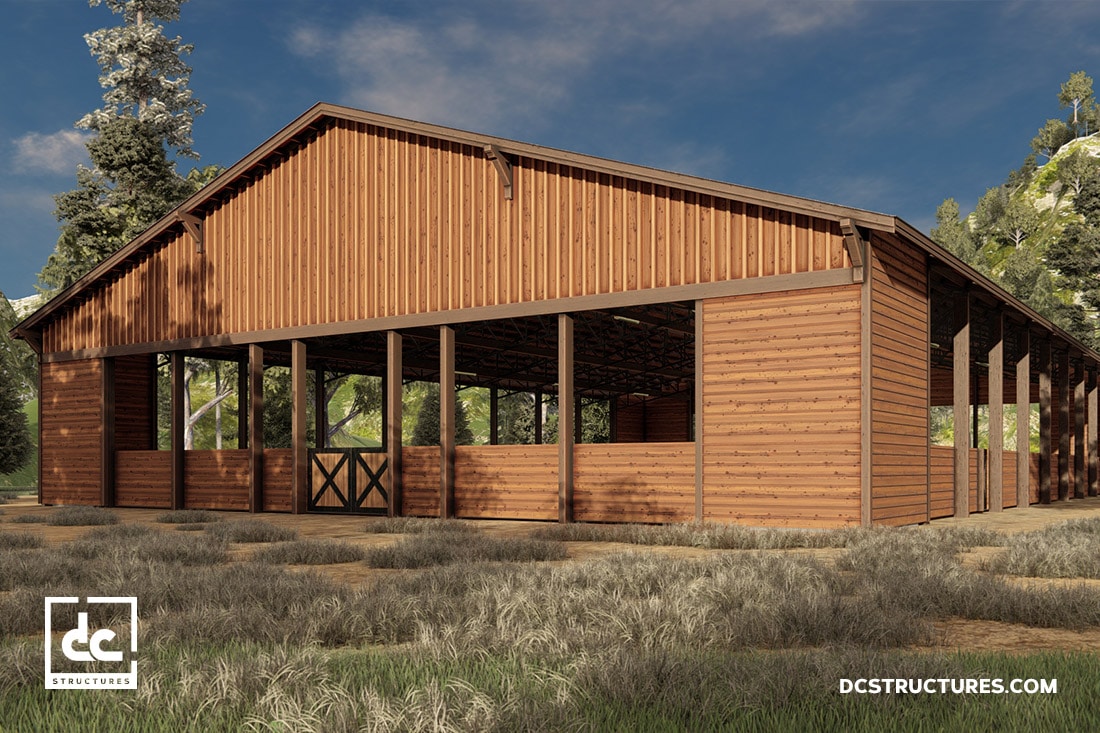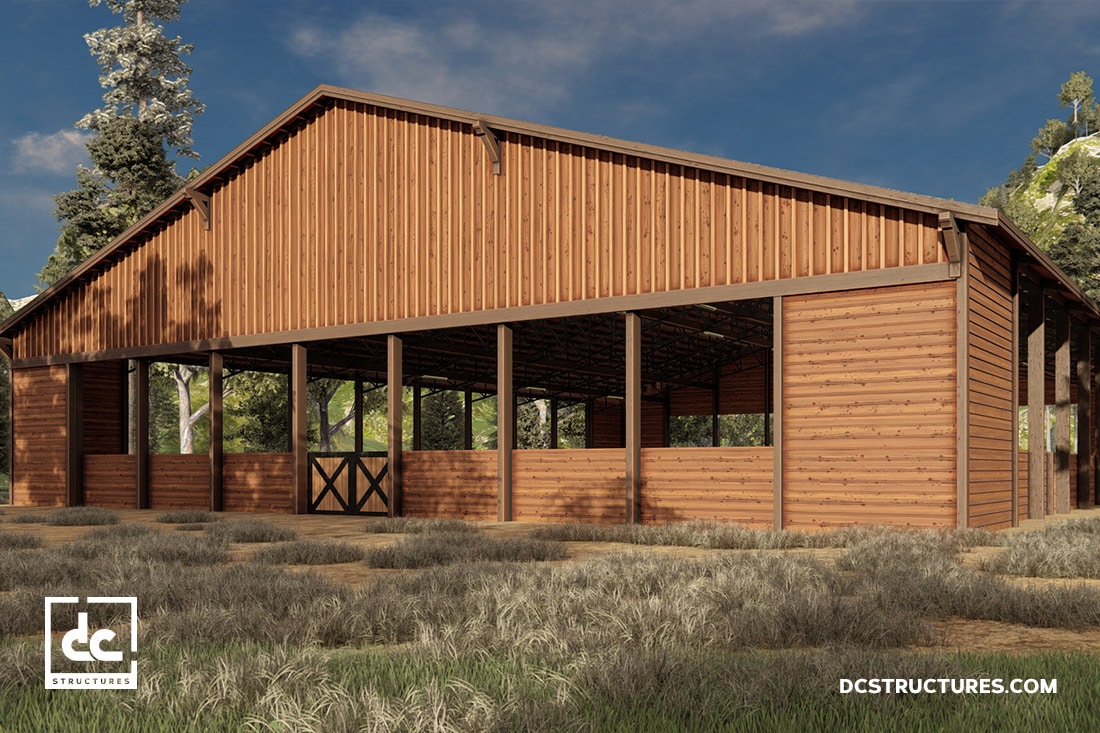 Prairie 60'
---
Starting price:
$229,670
Prairie 72'
---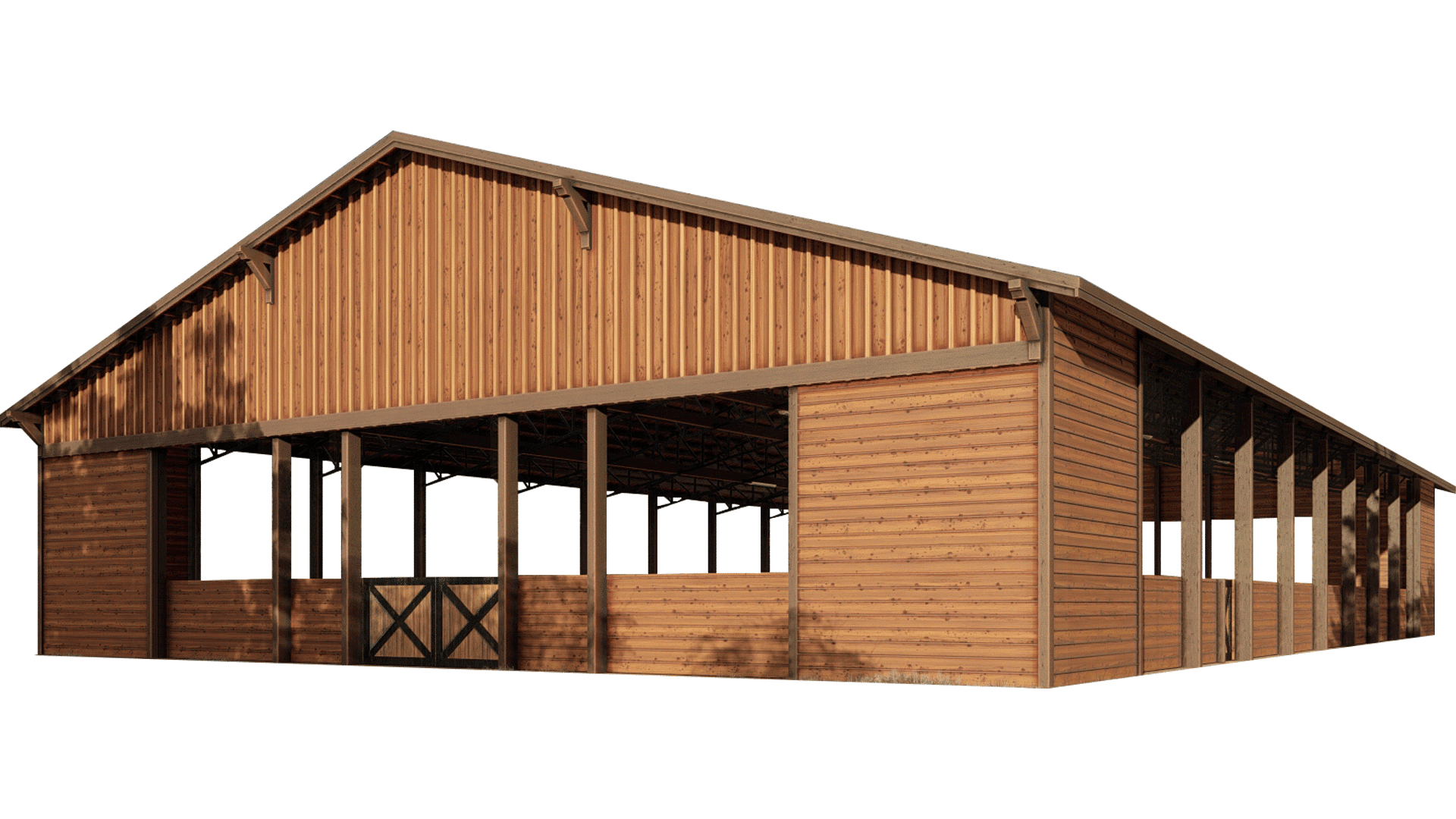 Starting price:
$257,446
Prairie 80'
---
Starting price:
$280,154
Prairie 90'
---
Starting price:
$305,287
The Prairie
---
The Prairie arena kit comes complete with a comprehensive materials package, including:
16' sidewall

5' rub rail

4/12 roof pitch

Angle-iron steel trusses

6" x 12" pressure treated arena posts

2" x 6" shear walls in all four corners

Select grade tongue and groove interior wall coverings on shear walls

Select tight knot cedar board & batten siding on gable ends

Select grade Douglas fir tongue and groove siding

Select tight knot cedar trim and fascia
1/2" CDX roof sheathing

(2) Steel-framed arena gates with wood fill

Steel-framed man gate with wood fill

Connection hardware

Custom handcrafted Douglas fir heavy timber corbels
(2) Double door man gates 12'x4.5′
Sets of blueprints based on standard engineering (county specific engineering & engineering wet stamp available)
Digital set of completed blueprints with standard structural details
Builder support throughout construction from our licensed builder team
Live 3D walk through of final design (upon request)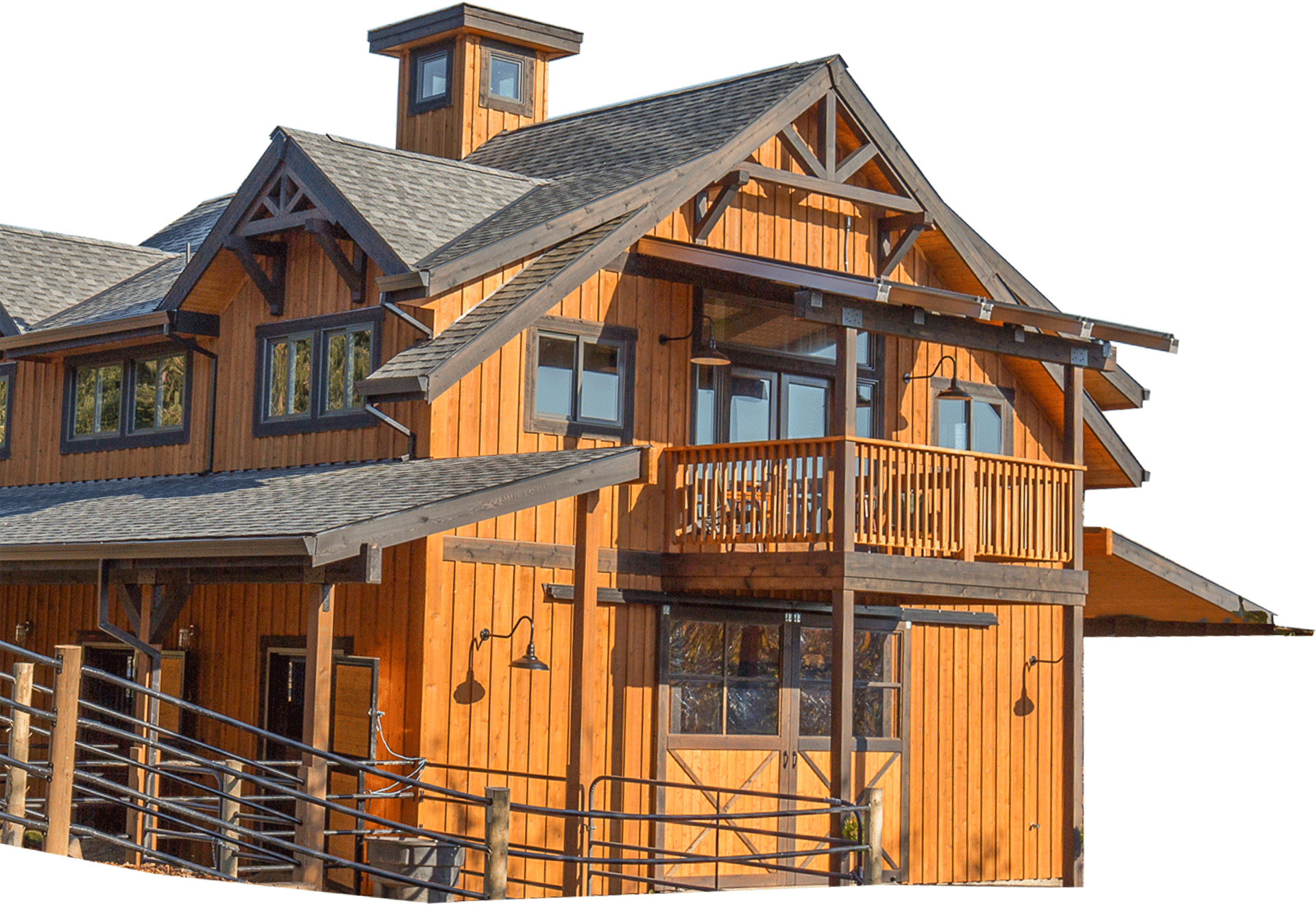 OUR STANDARD OPTIONS & UPGRADES
---
No riding arena kit package has higher materials standards or more available options and upgrades.
Take advantage of our powerful in-house design capabilities and our relationships with some of America's best suppliers of windows, doors and equestrian equipment to create a custom building kit that meets your unique needs.