The Sellwood
Garage Kit
---
This attractive and practical package is the perfect garage or workshop for your property. With its compact and wide-open design, the Sellwood can be easily adapted for your cars, your hobbies, or your business. This all-wood structure is the perfect place to spend the day working on the things you enjoy most.
The Sellwood garage and workshop package is designed using clear span wood trusses, so you'll have no interior posts or walls to get in your way. Select grade cedar siding and trim ensures a building that will look great on your property. All kits come standard with select grade siding, trim and fascia, and Douglas fir purlins and rafters. Client to supply garage doors.
Learn More
The Sellwood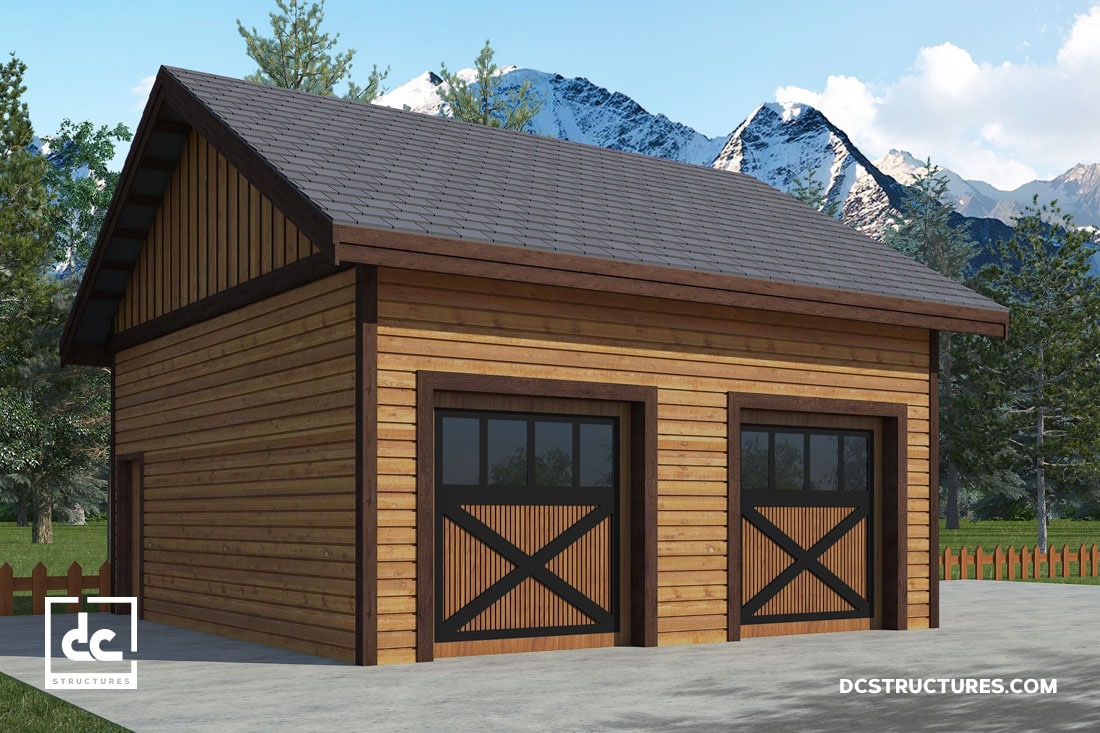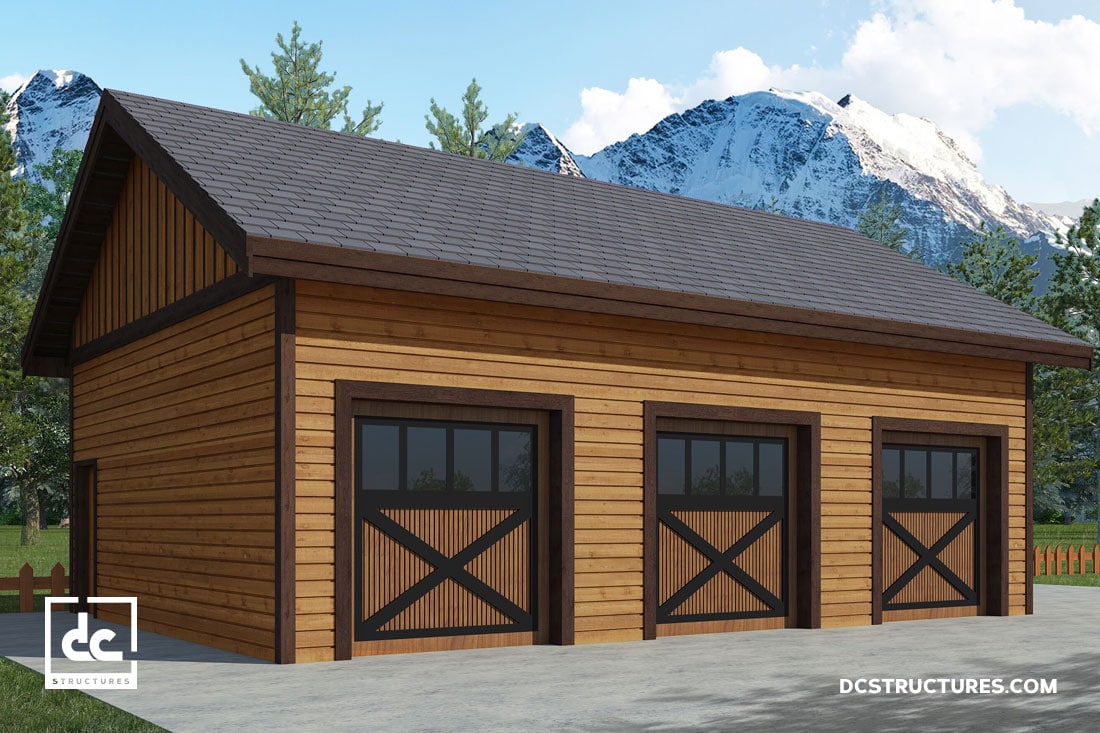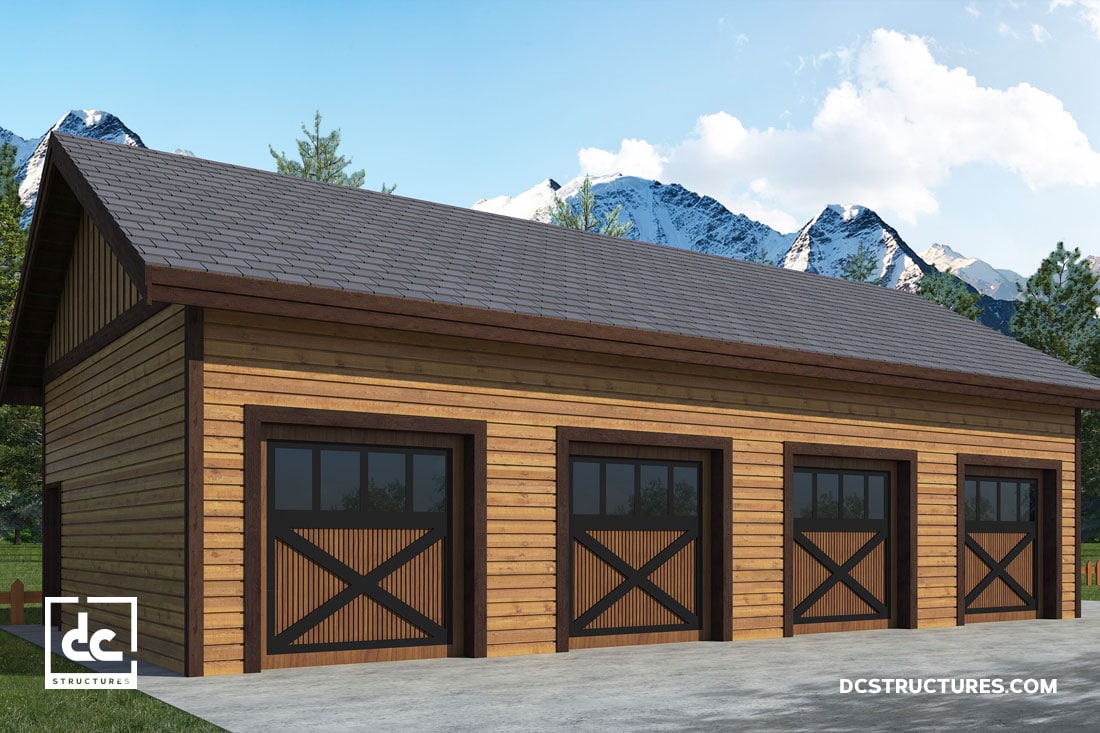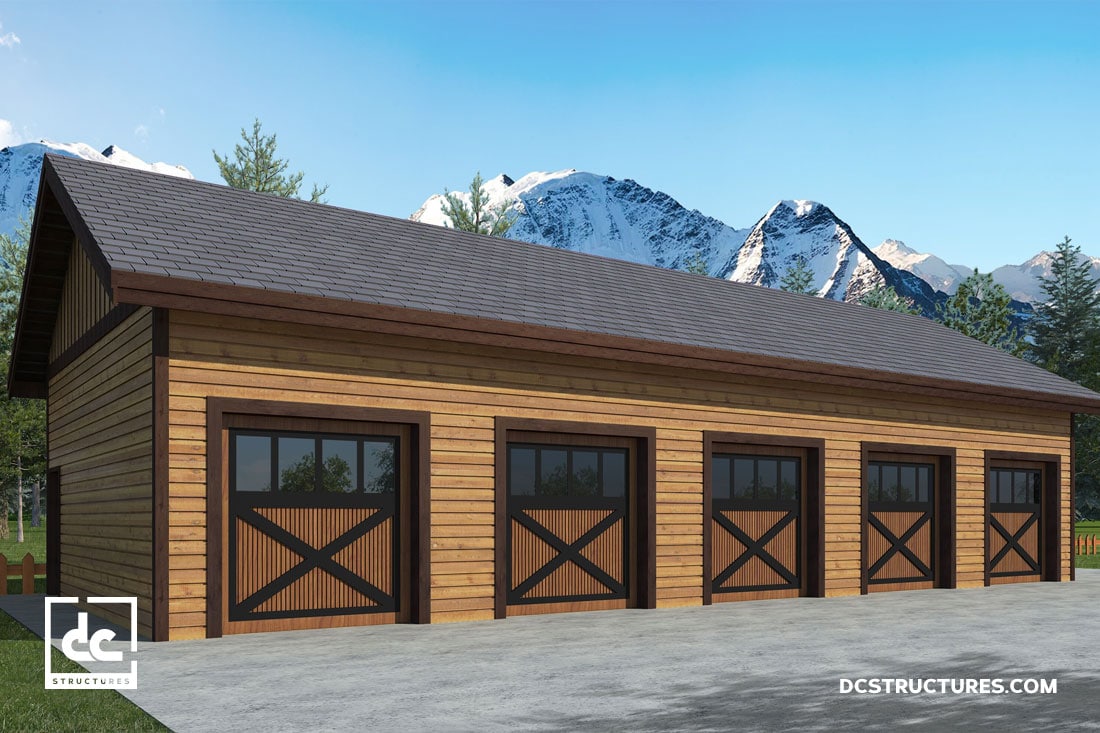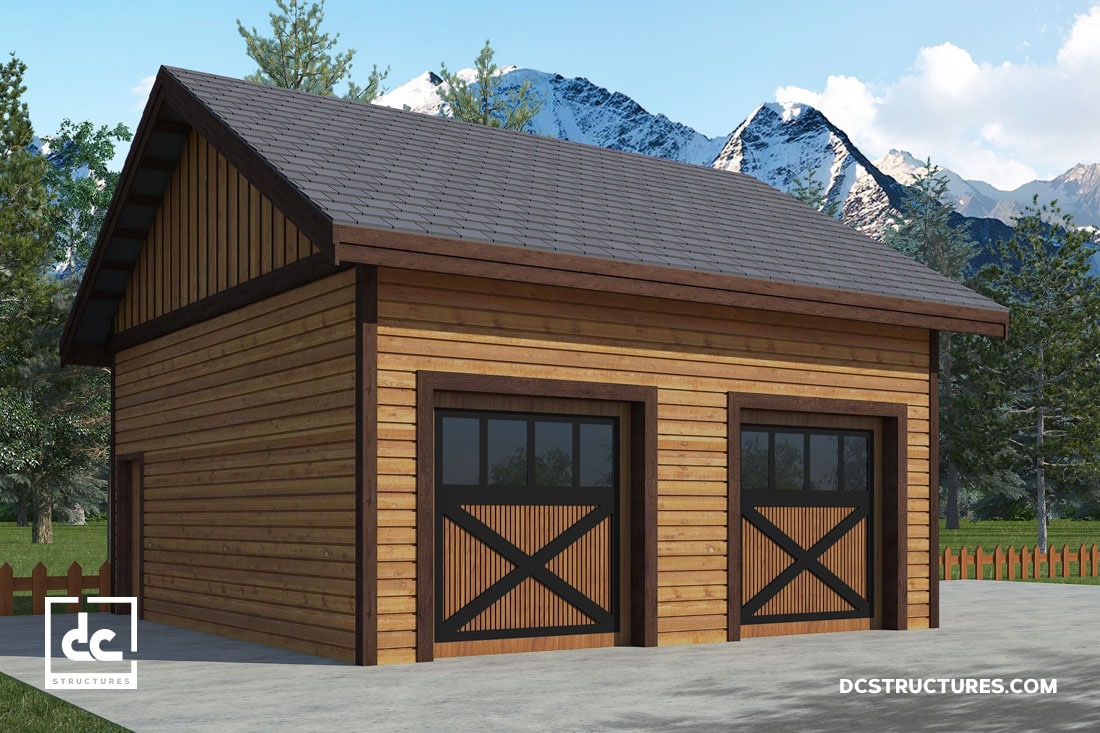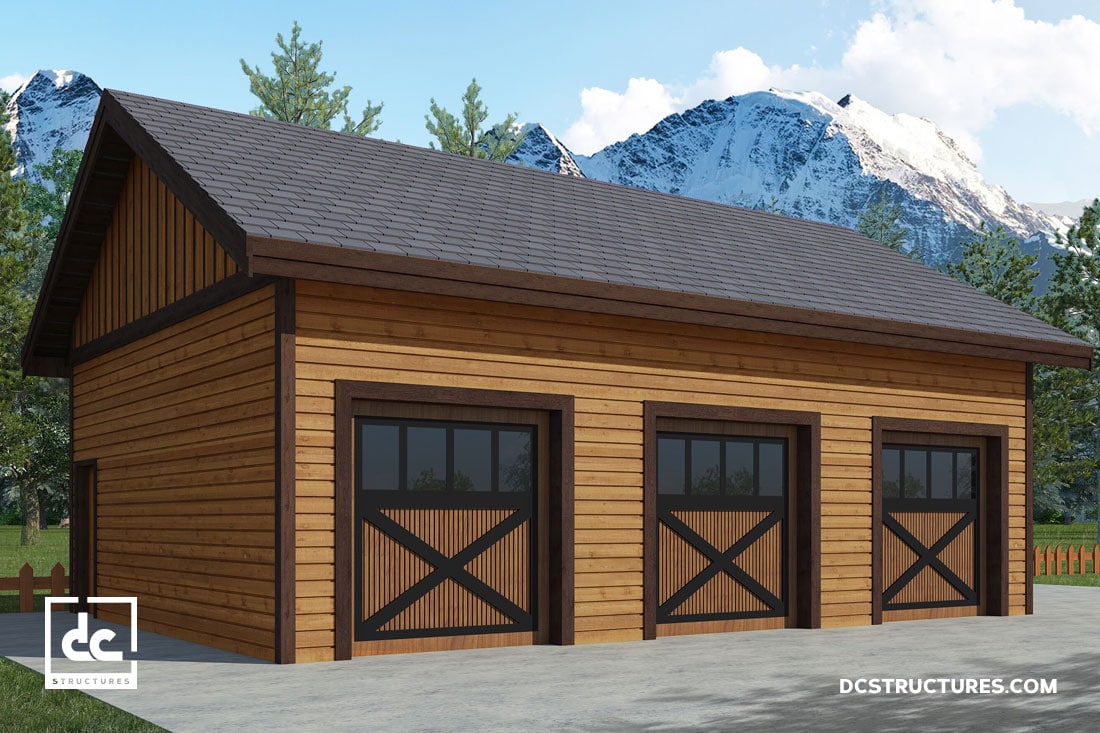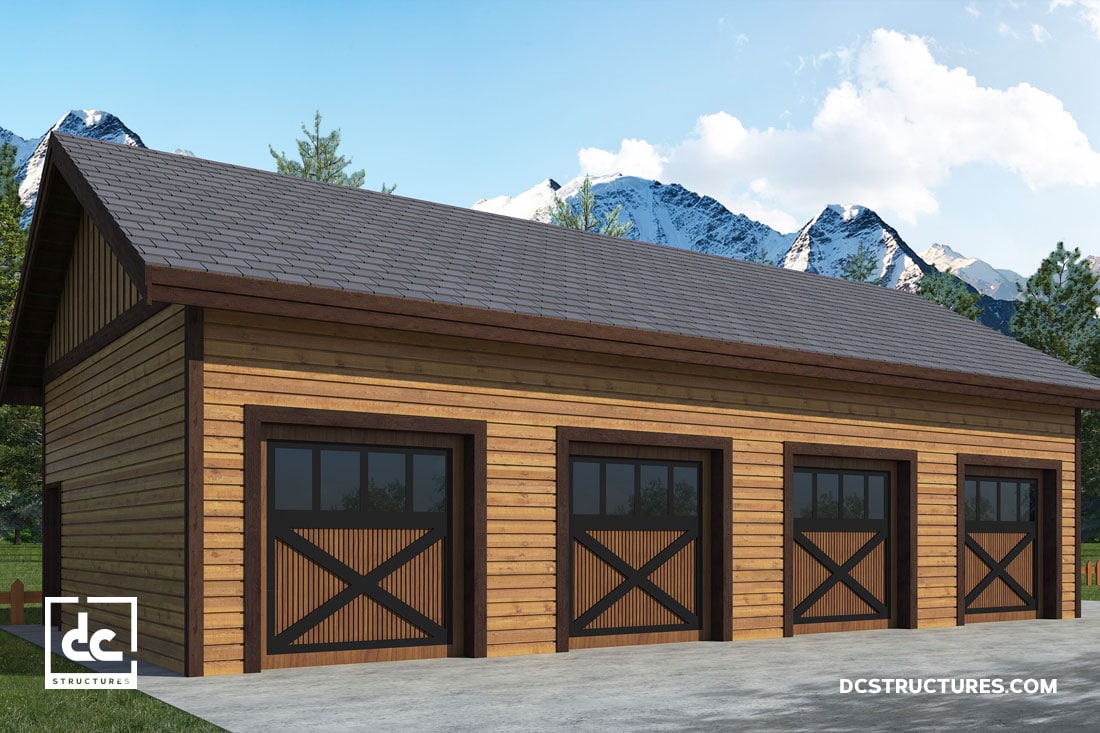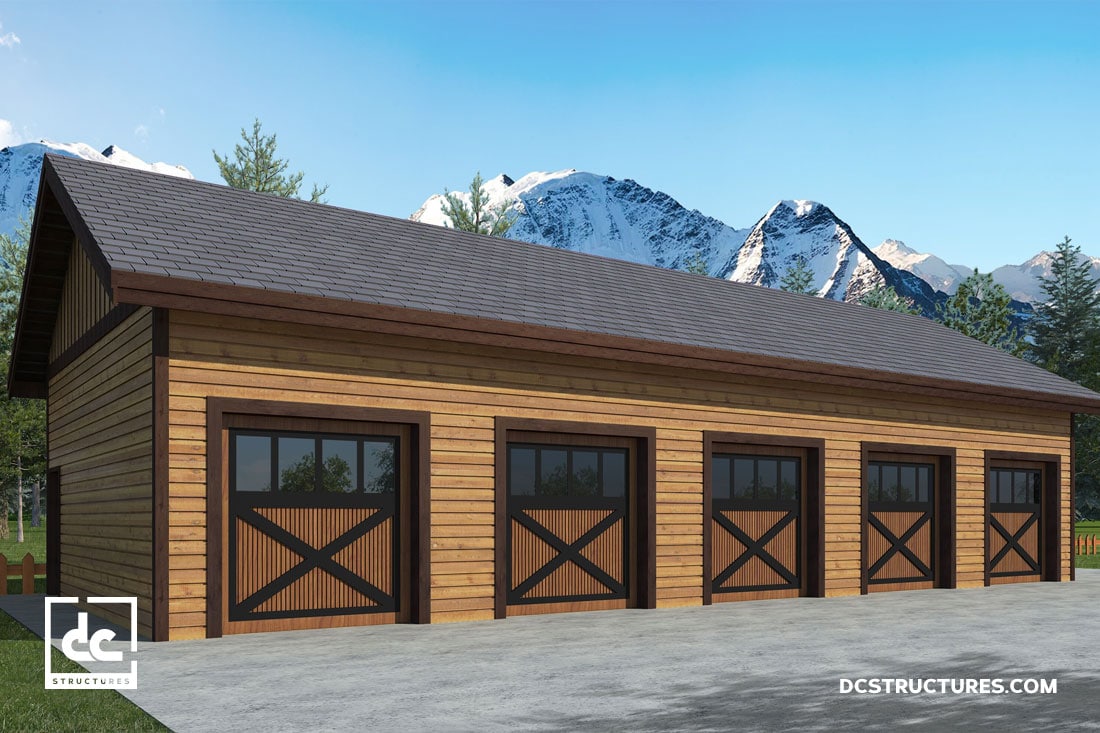 Sellwood 24'
---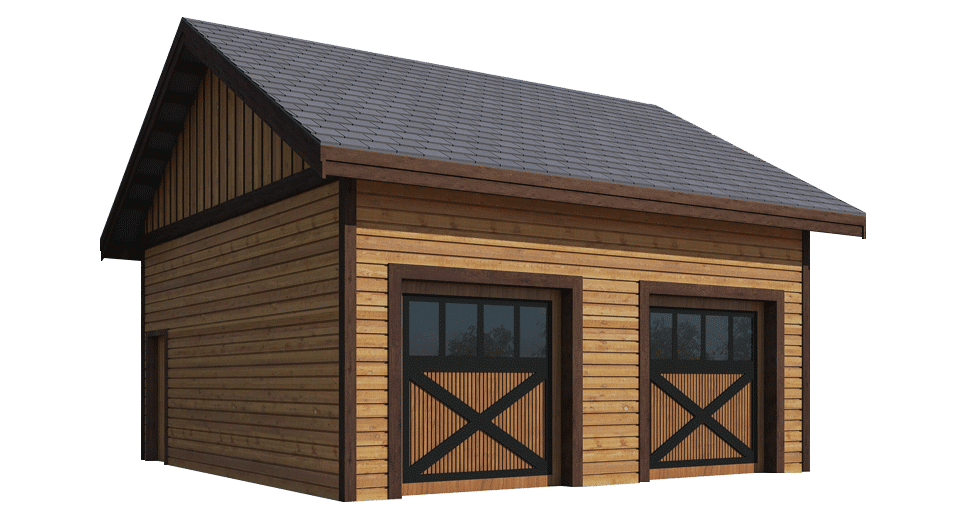 Starting price:
$24,192
24' x 24'
576 sq. ft.
2 Garage Bays
Sellwood 36'
---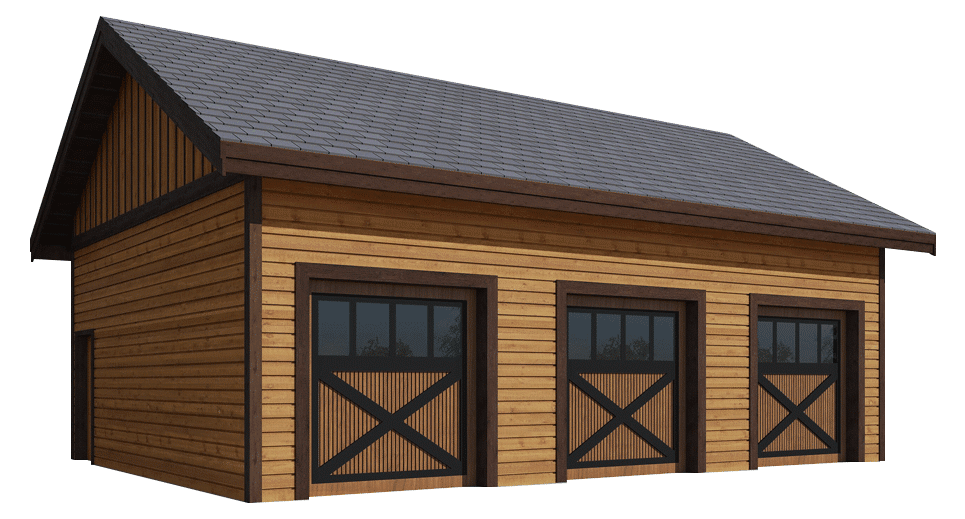 Starting price:
$36,288
24' x 36'
864 sq. ft.
3 Garage Bays
Sellwood 48'
---
Starting price:
$48,384
24' x 48'
1,152 sq. ft.
4 Garage Bays
Sellwood 60'
---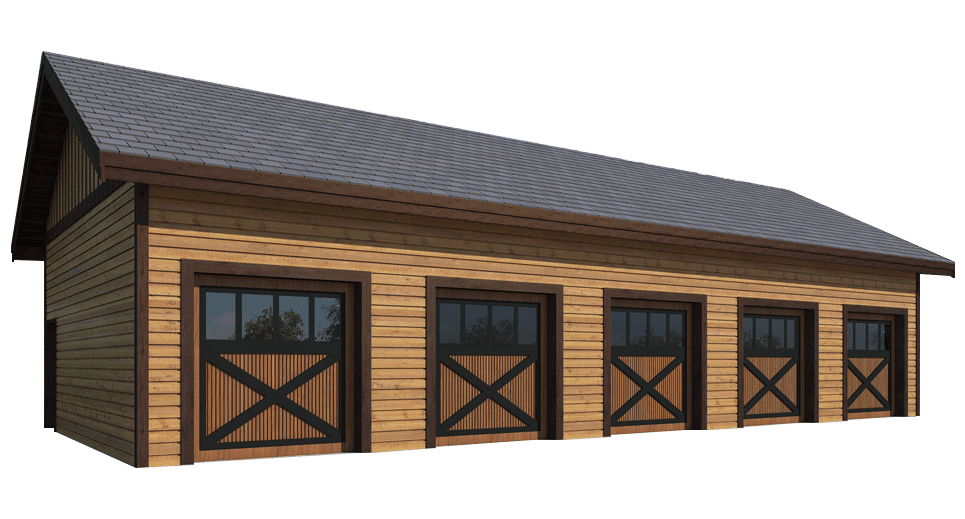 Starting price:
$60,480
24' x 60'
1,440 sq. ft.
5 Garage Bays
Sellwood 72'
---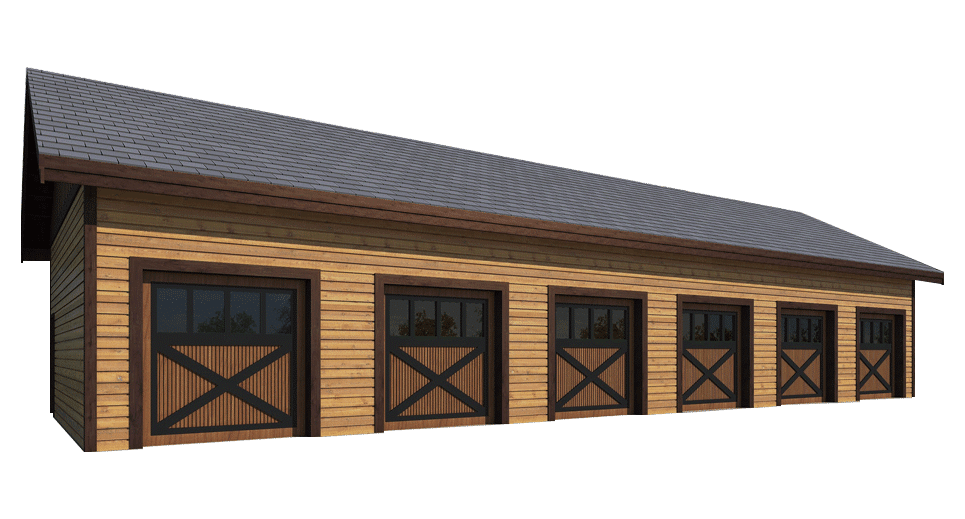 Starting price:
$72,576
24' x 72'
1,728 sq. ft.
6 Garage Bays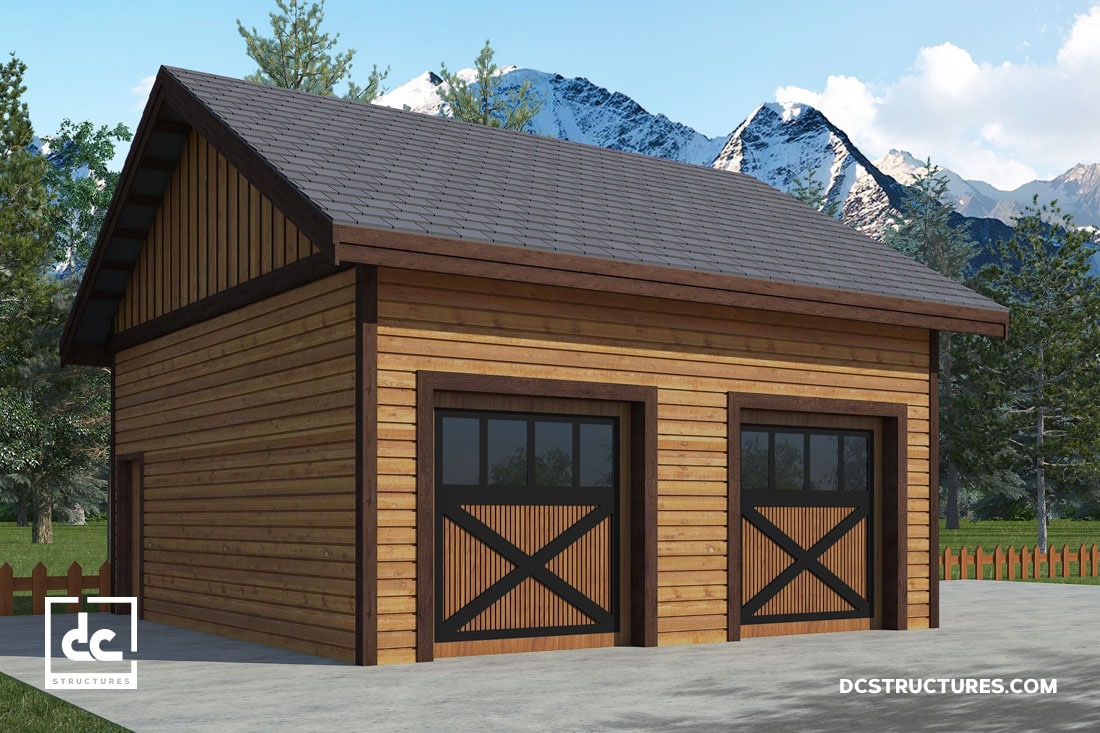 Sellwood 24'
---
The Sellwood 24' is an attractive, yet practical model that acts as the perfect garage or workshop for any homeowner. This 576 sq. ft. garage kit boasts a flexible design that can easily be adapted for your hobbies or vehicles. With room for up to two garage bays, this compact structure offers a number of possible layouts that can be redesigned to fit your needs.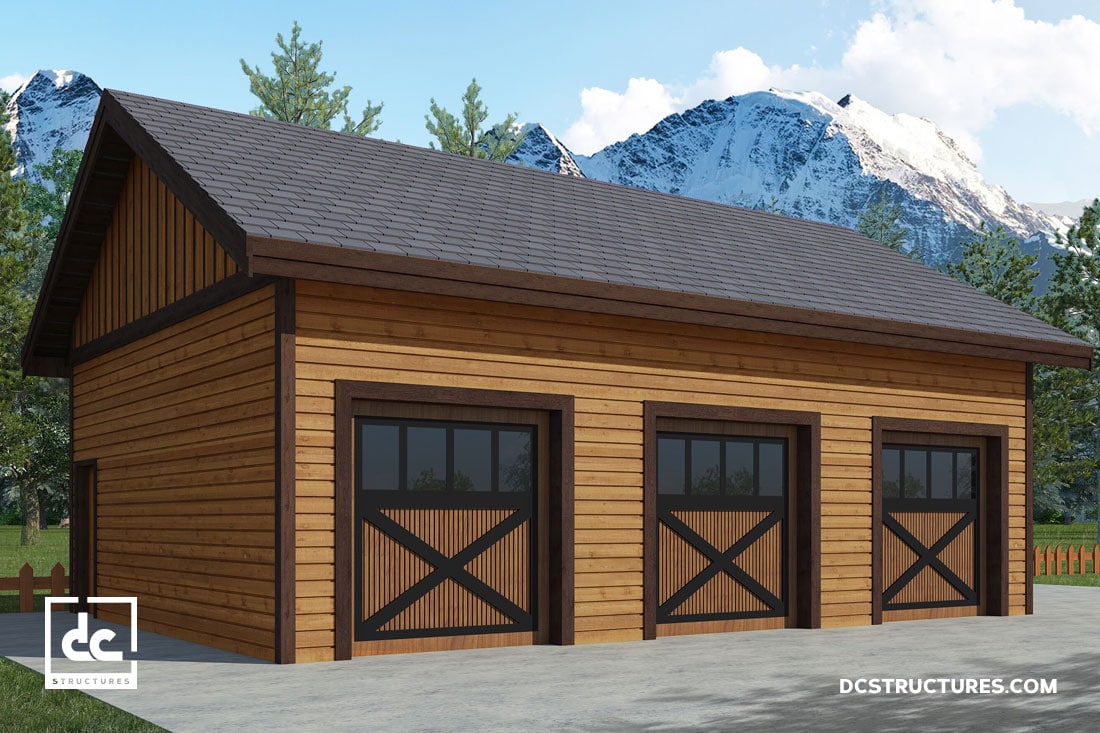 Sellwood 36'
---
With 864 sq. ft. of available space, the Sellwood 36' features a modifiable design that gives you the ability to drastically reconfigure the existing layout. This model can fit up to three garage bays, or otherwise transform into a workshop, office, or additional storage area.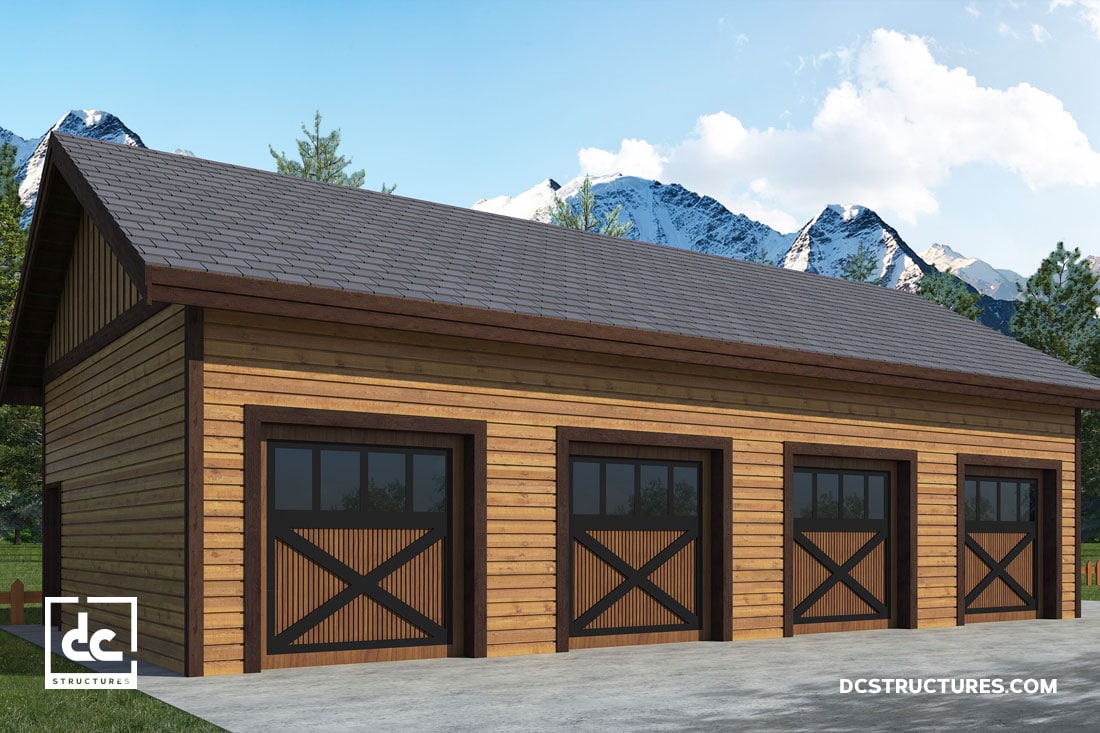 Sellwood 48'
---
The Sellwood 48' is the perfect structure for anyone looking to run their business out of a unique space, or build a personalized workshop tailored to their chosen craft. With its versatile layout, this structure offers homeowners the luxury of designing their own space, while being able to view the possibilities of different design options.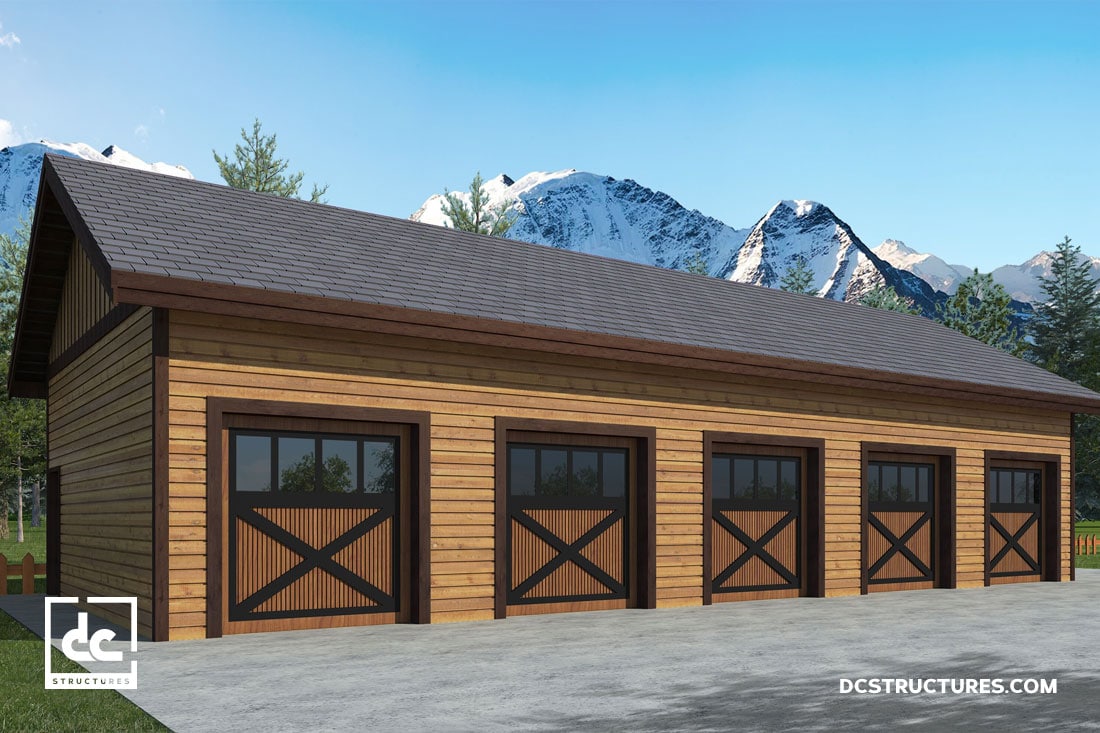 Sellwood 60'
---
The Sellwood 60' is our massive garage barn kit with endless design possibilities. It offers 1,440 sq. ft. of available space, as well as room for up to five garage bays. This single-level structure can be used as a spacious office, workshop, artist studio, or anything else you can envision!
Sellwood 72'
---
The Sellwood 72' is our largest Sellwood garage barn kit, with this particular model boasting up to 1,728 sq. ft. The kit can comfortably house up to six garage bays, or be converted into a massive workshop, office, or storage area. Whatever your vision may be, our design team can reconfigure the existing space to meet your unique needs.
The Sellwood
---
The Sellwood garage kit comes complete with a comprehensive materials package, including:
12' 6.5" sidewall

7/12 Roof Pitch

Garage bays (doors not included)

Clear span truss design (no center posts)

Douglas fir purlins

Douglas fir rafters

Select grade cedar board and batten siding on upper gable ends

Select grade tongue and groove siding on lower level

Select grade tight knot cedar fascia

Select grade tight knot cedar exterior door trim
2" x 6" wall framing throughout exterior walls

CDX roof sheathing

Rainscreen wall system with vapor barrier
3.0 x 6.8 exterior grade knotty alder doors with bronze hardware
Sets of blueprints based on standard engineering (county specific engineering & engineering wet stamp available)
Digital set of completed blueprints with standard structural details
Builder support throughout construction from our licensed builder team
Live 3D walk through of final design (upon request)
Full material lists for each model can be found below: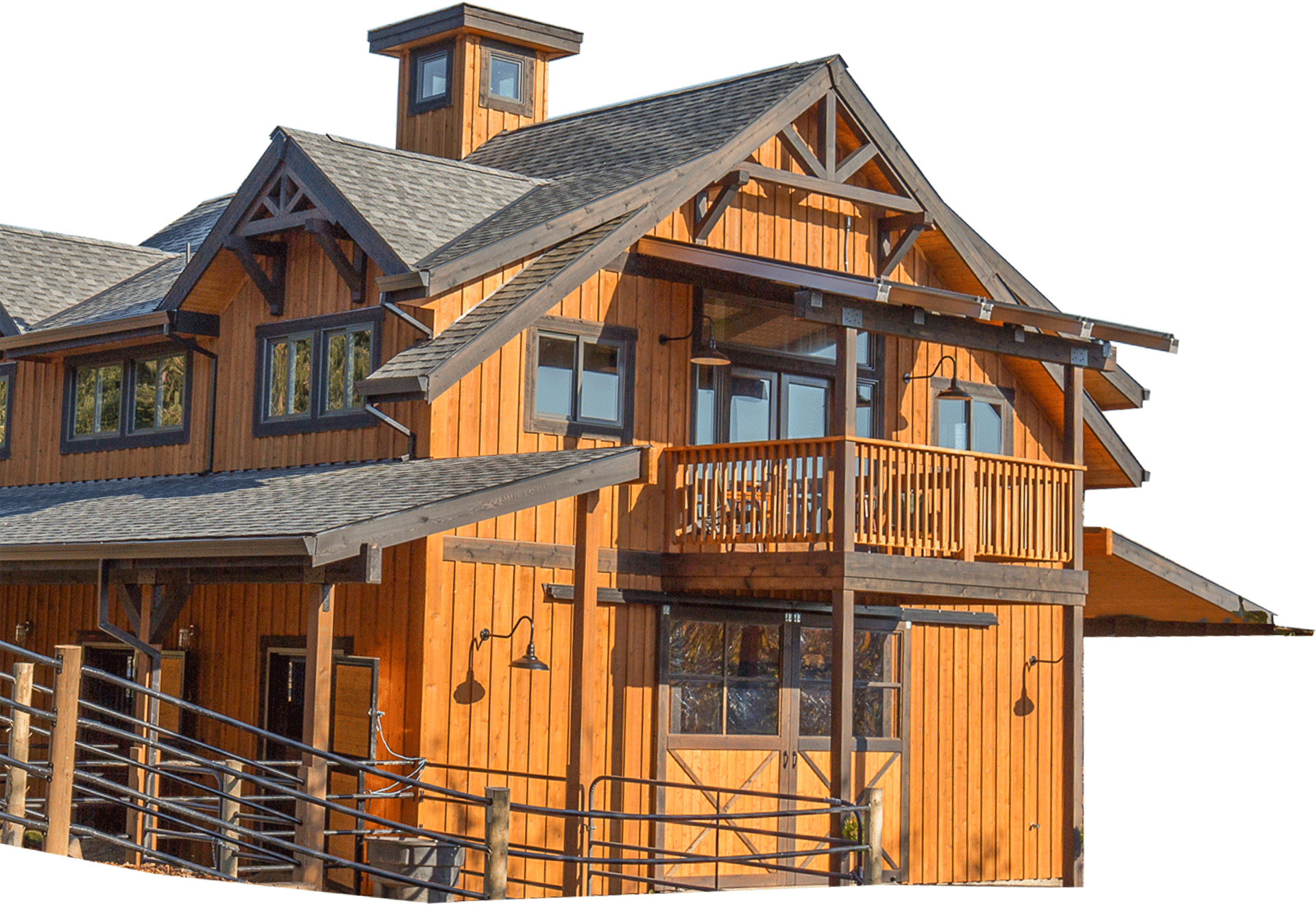 OUR STANDARD OPTIONS & UPGRADES
---
No garage package has higher materials standards or more available options and upgrades.
Take advantage of our powerful in-house design capabilities and our relationships with some of America's best suppliers of windows, doors and equestrian equipment to create a custom building kit that meets your unique needs.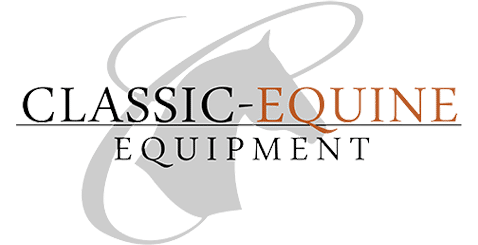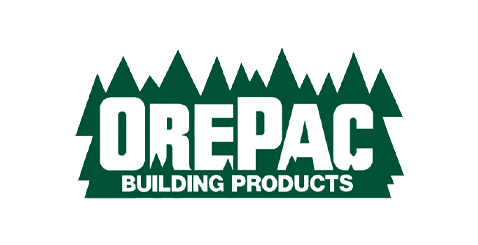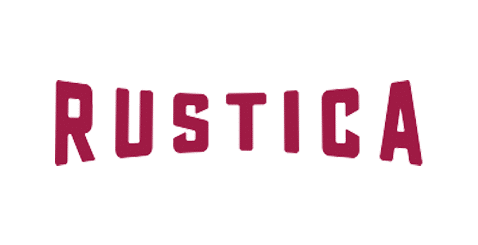 REQUEST A FREE DIGITAL CATALOG
---
Start planning the structure of your dreams with the latest DC Structures product catalog, containing loads of information on pricing, materials, options and upgrades, photos, videos and more.