The Sellwood
Garage Kit
---
This attractive and practical package is the perfect garage or workshop for your property. With its compact and wide-open design, the Sellwood can be easily adapted for your cars, your hobbies, or your business. This all-wood structure is the perfect place to spend the day working on the things you enjoy most.
The Sellwood garage and workshop package is designed using clear span wood trusses, so you'll have no interior posts or walls to get in your way. Select grade cedar siding and trim ensures a building that will look great on your property. All kits come standard with select grade siding, trim and fascia, and Douglas fir purlins and rafters.
Learn More

The Sellwood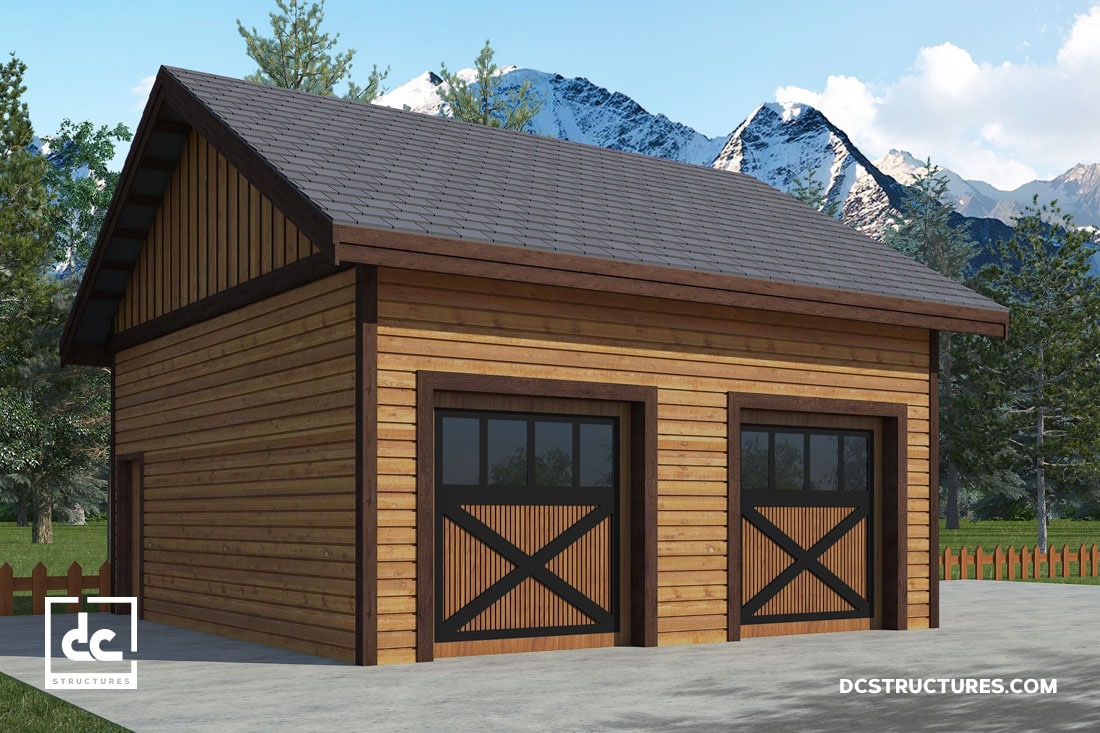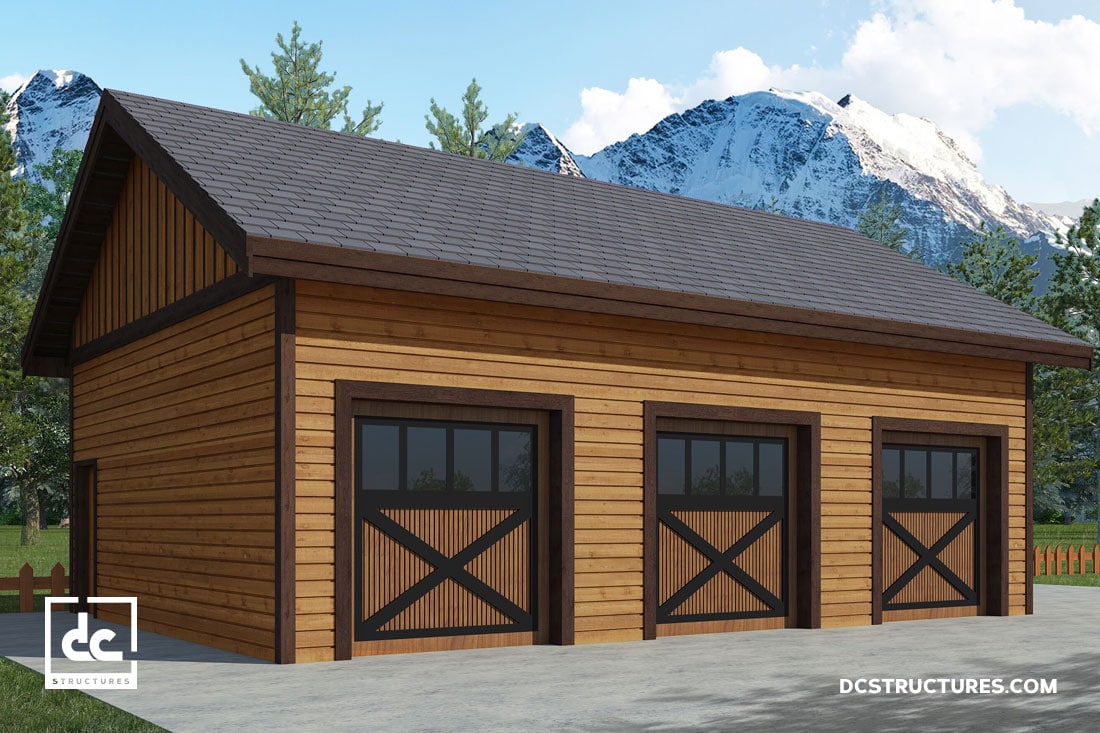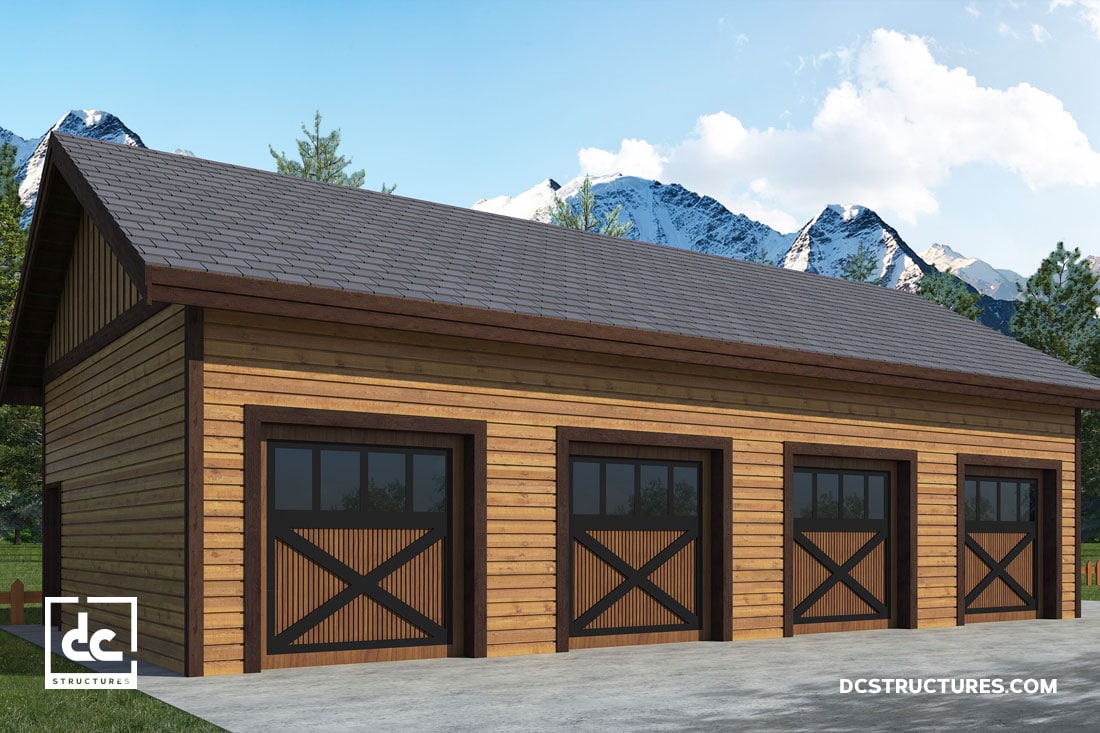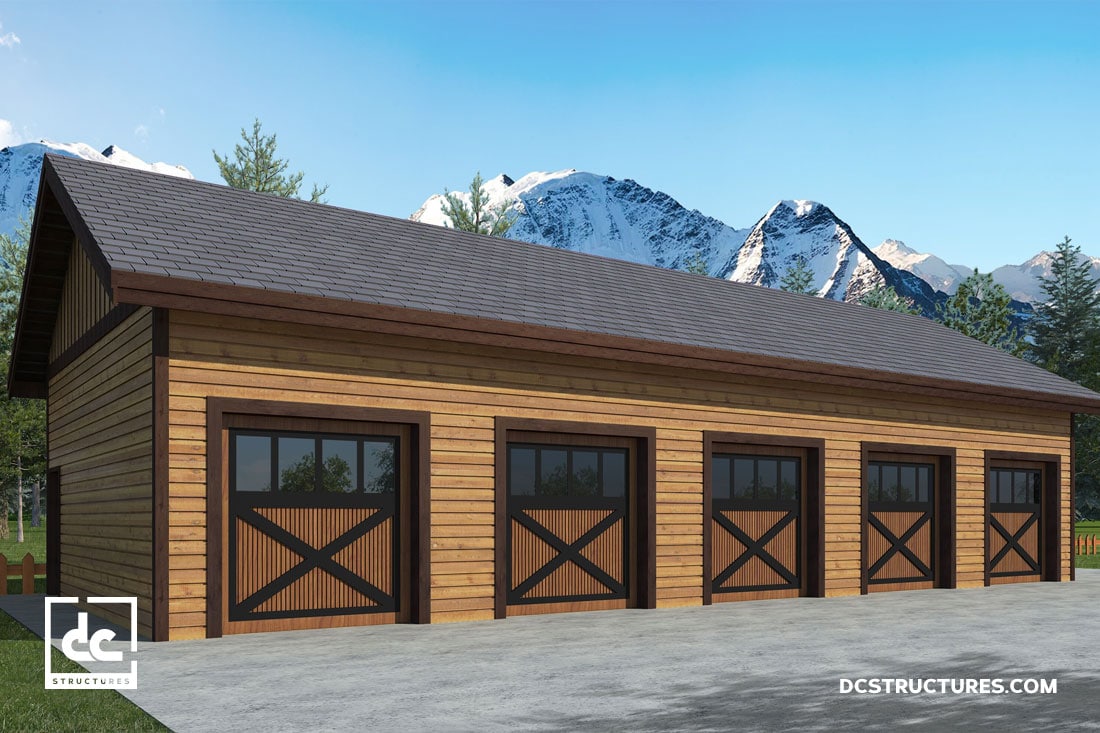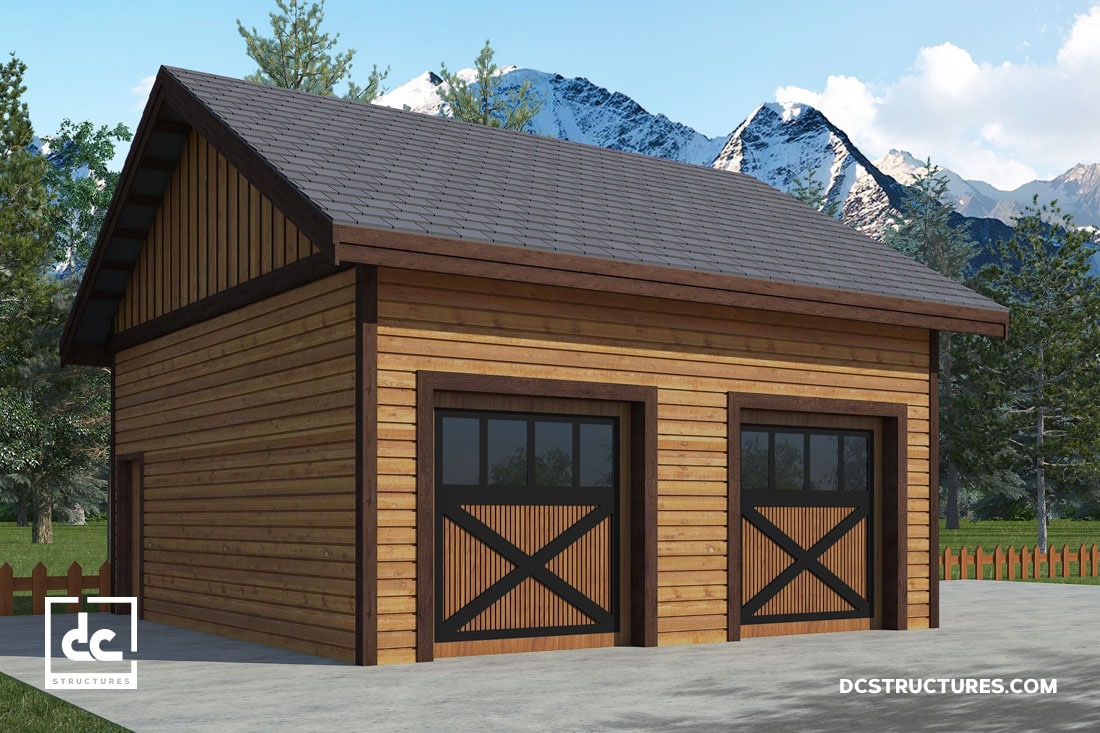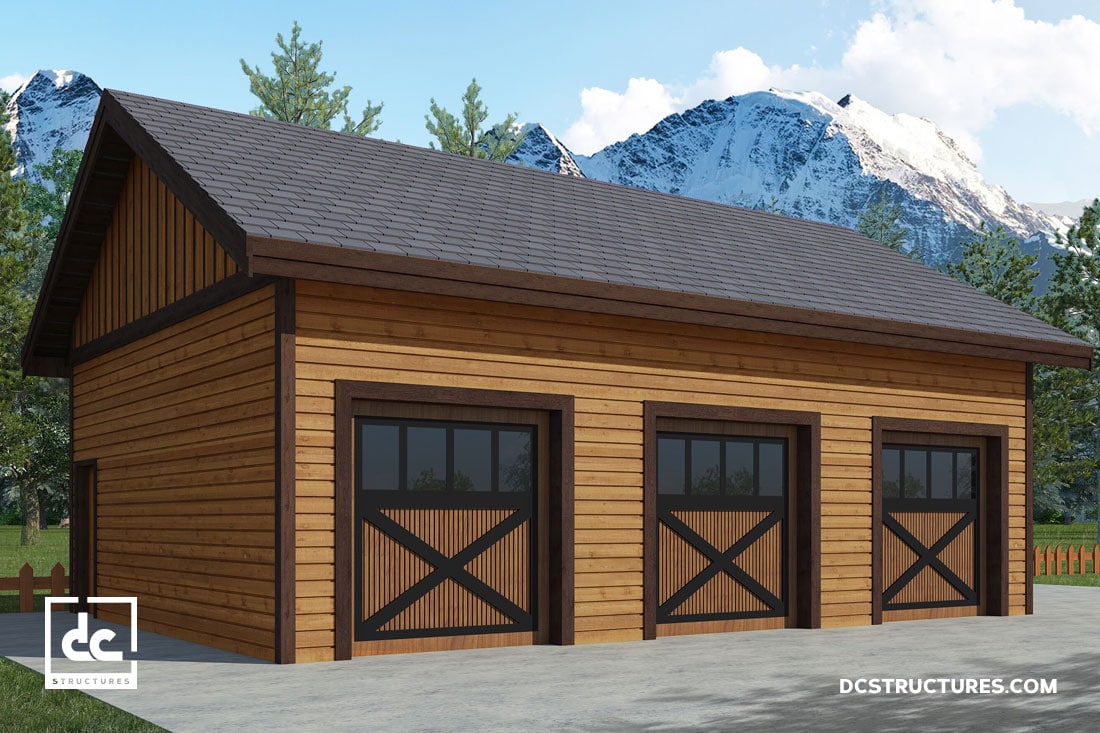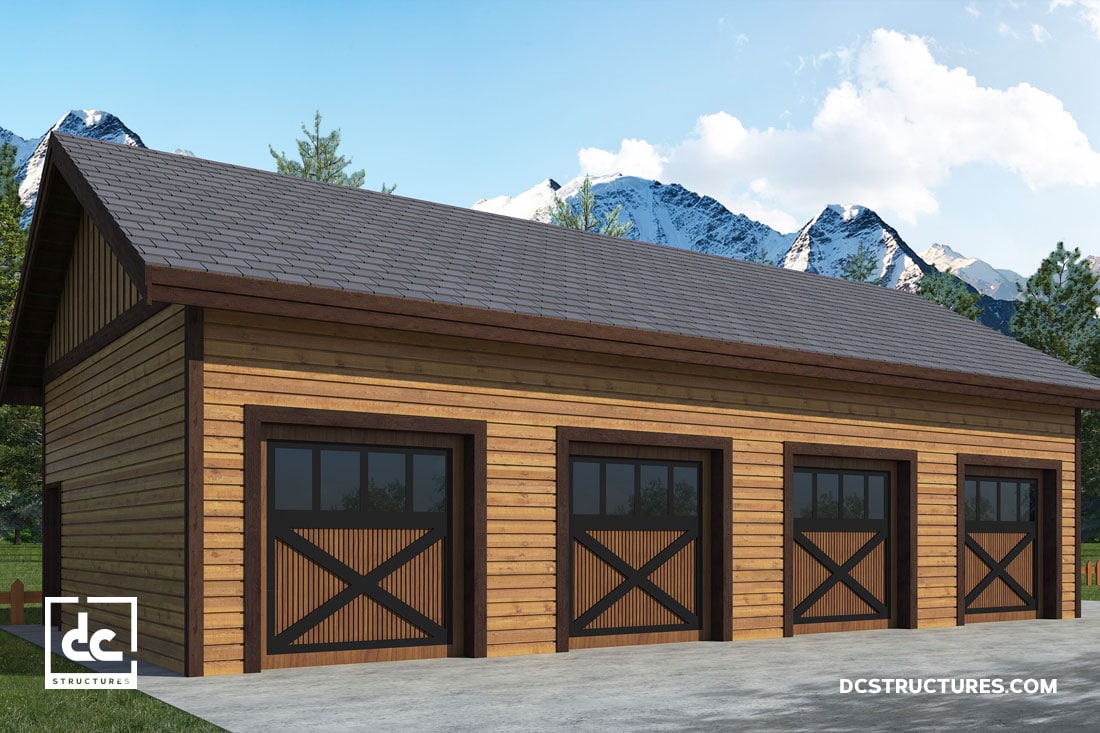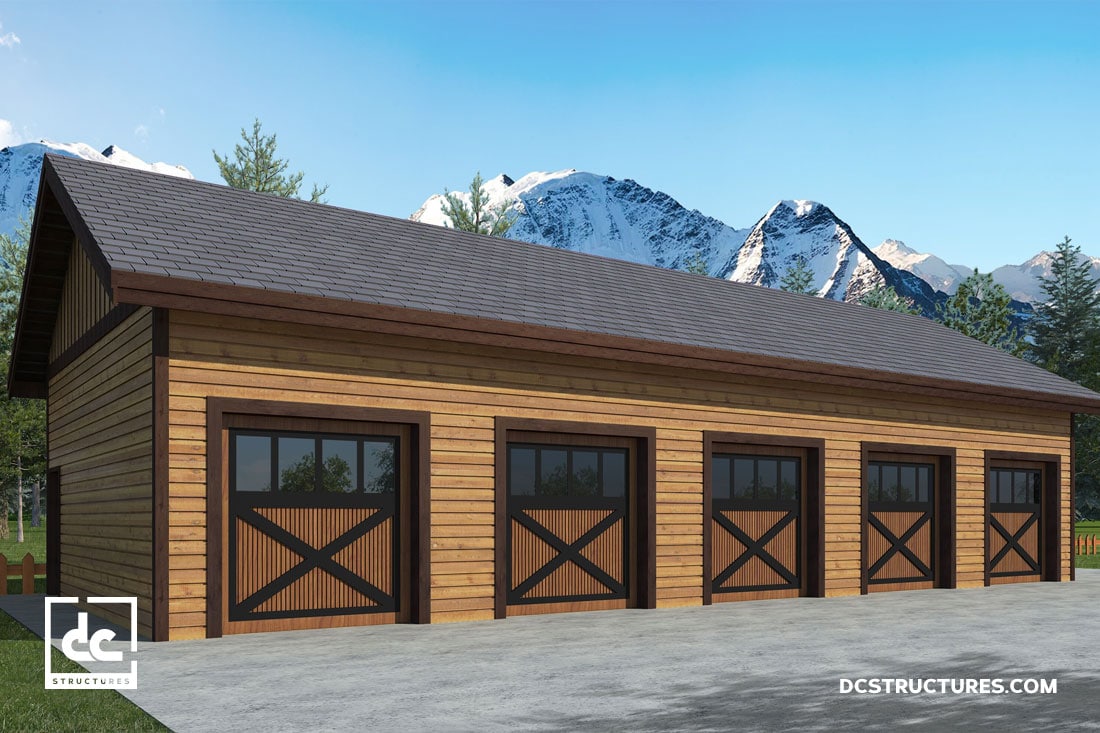 Sellwood 24'
---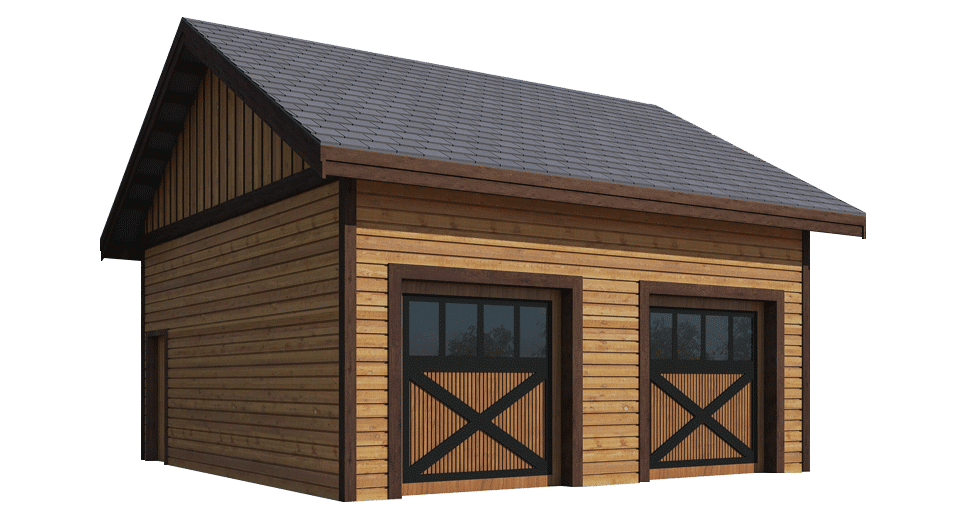 Starting price:
$33,535
24' x 24'
576 sq. ft.
2 Garage Bays
Sellwood 36'
---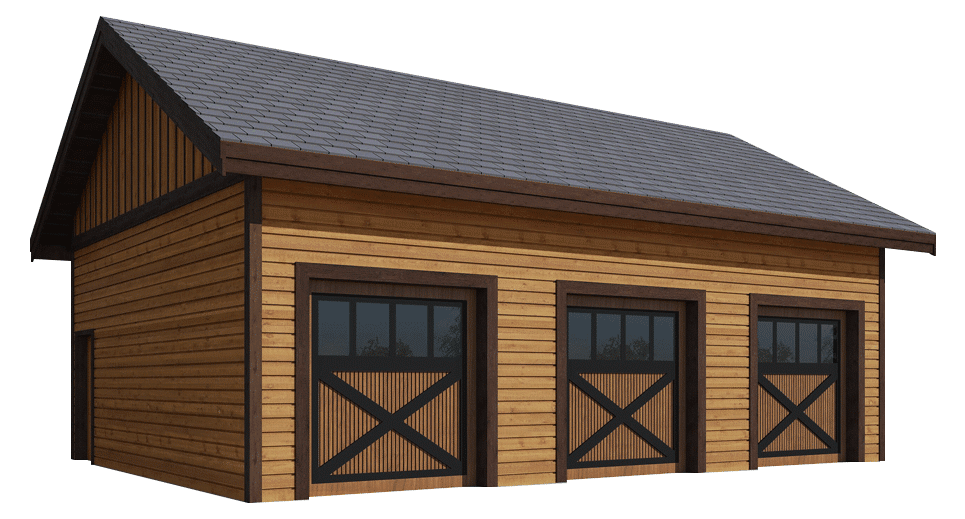 Starting price:
$50,300
24' x 36'
864 sq. ft.
3 Garage Bays
Sellwood 48'
---
Starting price:
$67,107
24' x 48'
1,152 sq. ft.
4 Garage Bays
Sellwood 60'
---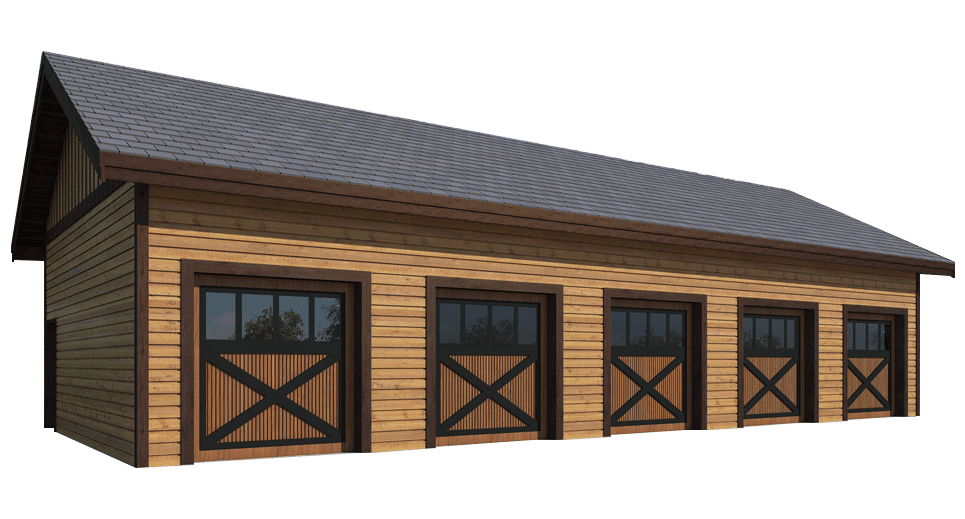 Starting price:
$83,833
24' x 60'
1,440 sq. ft.
5 Garage Bays
Sellwood 72'
---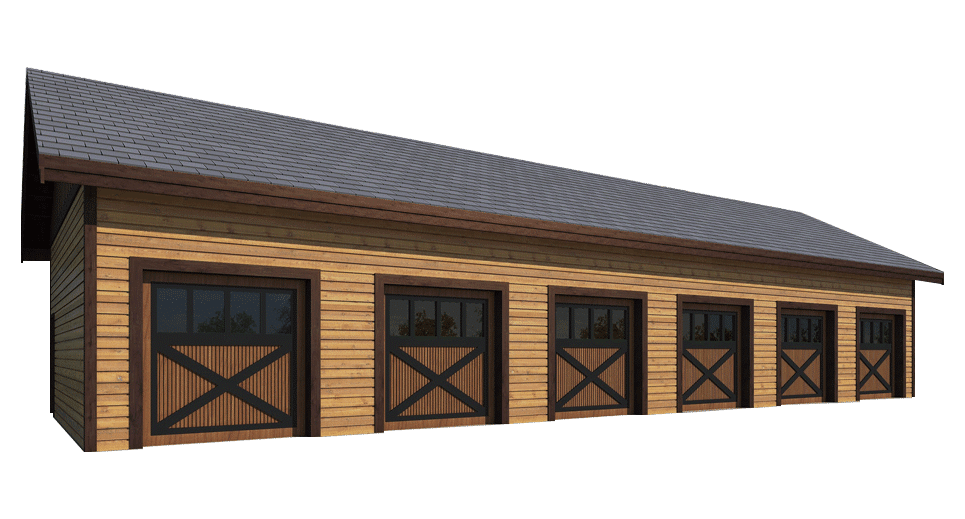 Starting price:
$100,600
24' x 72'
1,728 sq. ft.
6 Garage Bays
The Sellwood
---
The Sellwood garage kit comes complete with a comprehensive materials package, including:
12' 6.5" sidewall

7/12 Roof Pitch

Garage bays (doors not included)

Clear span truss design (no center posts)

Douglas fir purlins

Douglas fir rafters

Select grade cedar board and batten siding on upper gable ends

Select grade tongue and groove siding on lower level

Select grade tight knot cedar fascia

Select grade tight knot cedar exterior door trim
2" x 6" wall framing throughout exterior walls

CDX roof sheathing

WRB wall system with vapor barrier
Wayne Dalton garage doors
Sets of blueprints based on standard engineering (county specific engineering & engineering wet stamp available)
Digital set of completed blueprints with standard structural details
Builder support throughout construction from our licensed builder team
Live 3D walk through of final design (upon request)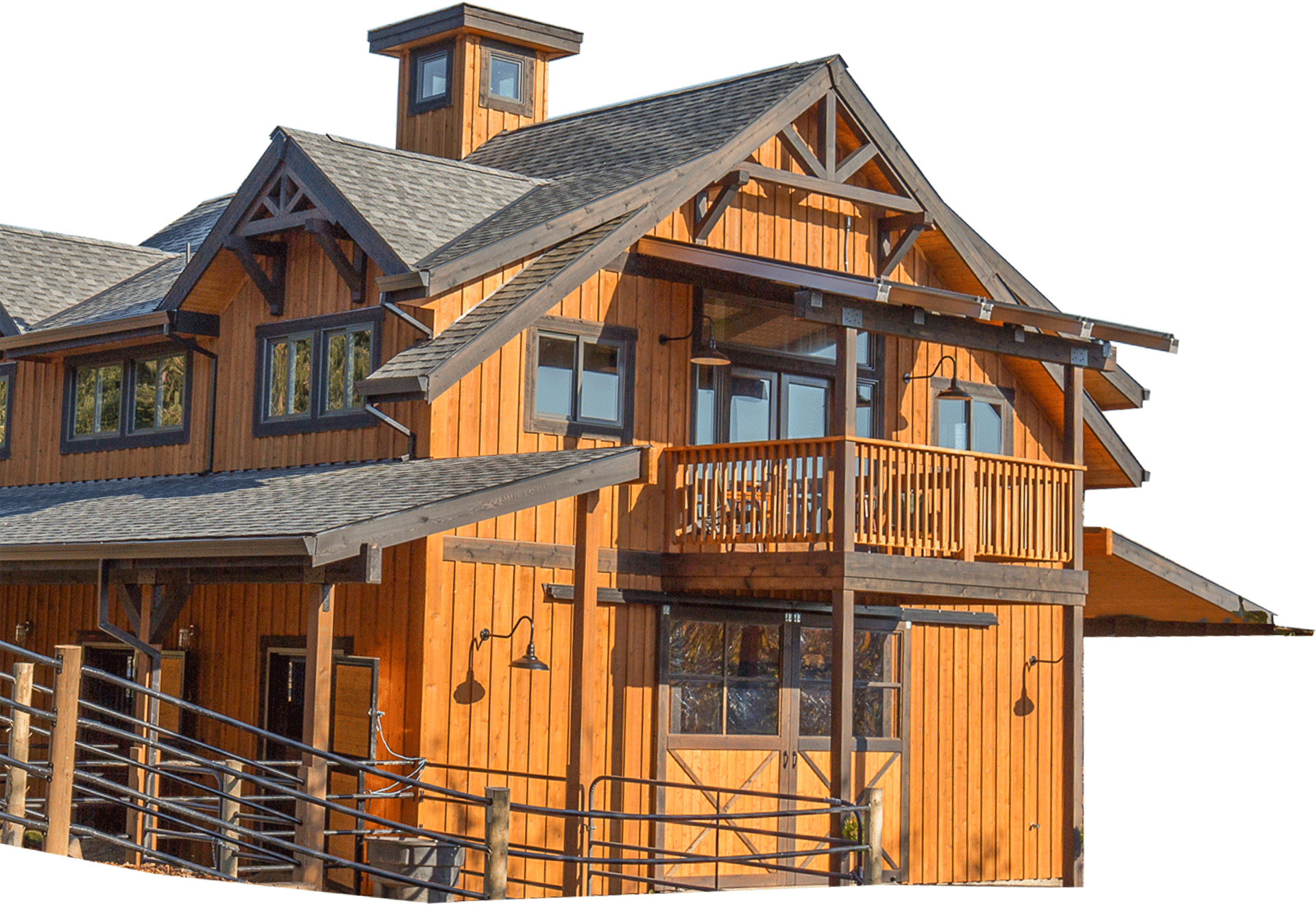 OUR STANDARD OPTIONS & UPGRADES
---
No garage package has higher materials standards or more available options and upgrades.
Take advantage of our powerful in-house design capabilities and our relationships with some of America's best suppliers of windows, doors and equestrian equipment to create a custom building kit that meets your unique needs.