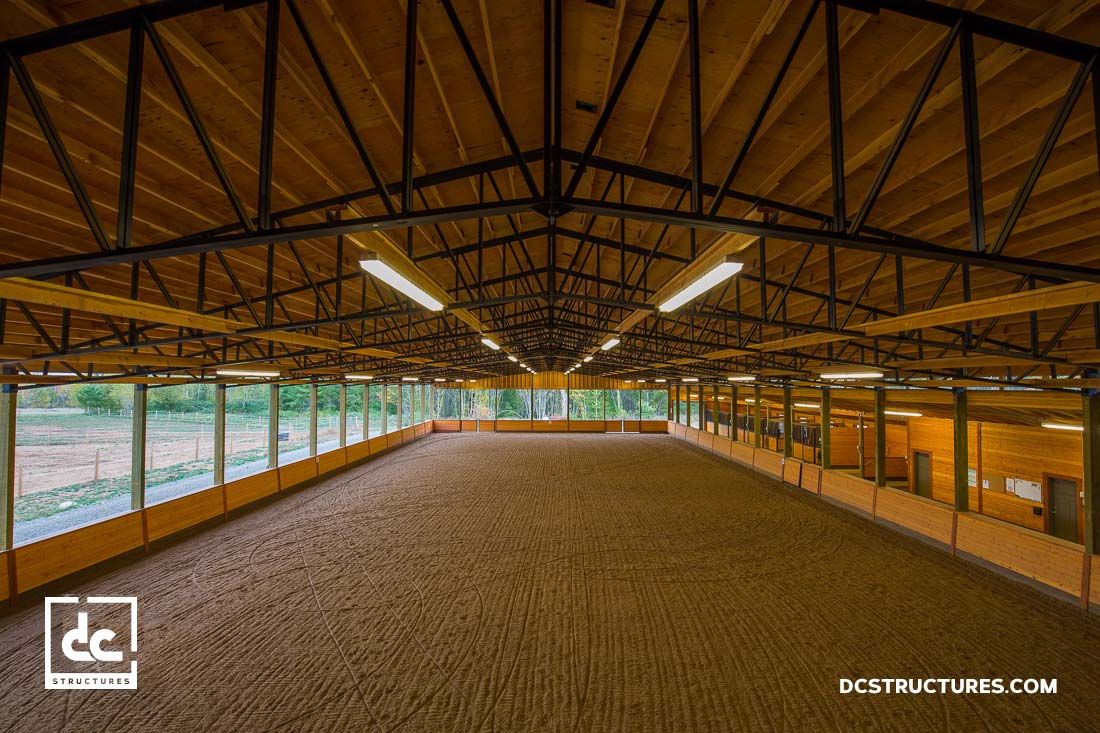 Get A FREE Digital Catalog
For Your Horse Arena Today!
All horse enthusiasts know that their equine friends need space to roam. Stay riding through all seasons with a covered riding arena!
Get Your Digital Catalog!
Don't let weather rain on your parade! An all-seasons horse arena means year-round riding with reprieve from the elements. Our covered riding arena kits are easily modified to meet your needs. Whether you're looking for an arena with stables or a simple riding arena, DC Structures has you covered. Download our digital catalog to put plans in motion so that you and your horses can stay in motion too.
Please fill out the form below to receive your digital catalog