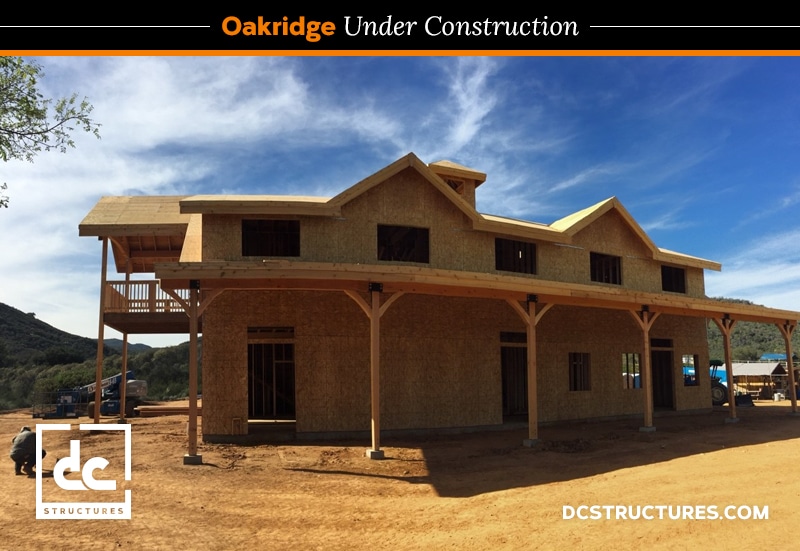 Nationwide barn kit company DC Structures has apartment barn projects under construction all over the country. We guarantee our clients builder support throughout the duration of their build, but we also keep in touch simply because we enjoy watching their plans take shape.
Building relationships with the people who buy our apartment barn kits is a cornerstone of our business model. If you're looking for a company to sell you a pre-engineered materials package and never contact you again, DC Structures probably isn't the kit company for you.
Learn more about our process here!
Lake Elsinor Apartment Barn
Southeast of Los Angeles, California is a large freshwater lake known as Elsinor. While L.A. calls to mind scenes of bumper-to-bumper traffic and smog-saddled skies, Lake Elsinor and the town that shares its name offers a departure from city life that is pleasantly serene.
Coming soon to Lake Elsinor's scenic landscape is one of DC Structures' most popular designs: an Oakridge 60' apartment barn.
This hybrid barn home features all the necessary equestrian amenities on the ground floor—including one horse stall, feed and tack rooms, as well as a laundry room, office and half bath. Upstairs sits a large three-bedroom, two-bathroom home, replete with an additional office.
Take a look at this project in the photos below!

[cme_grid post_id="7077″]
Thinking about an apartment barn for your own property? Request a digital catalog and start laying the groundwork today!