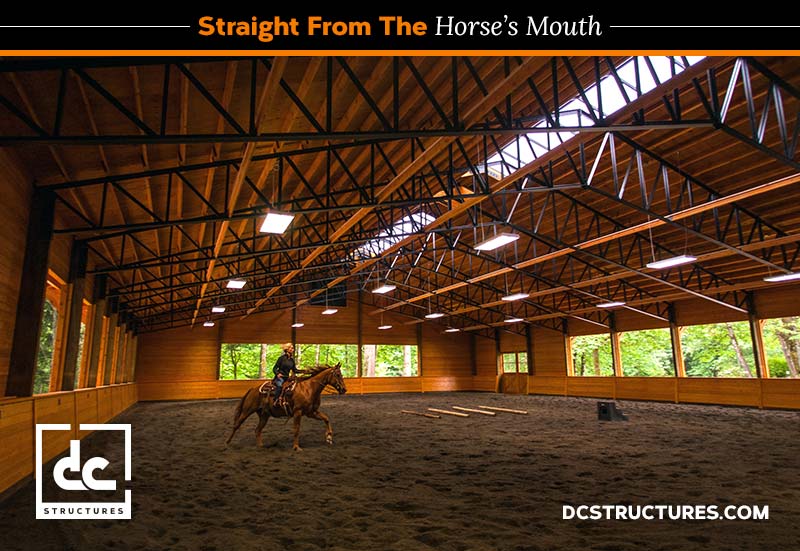 DC Structures helps clients realize their dreams all over the U.S.—but don't just take our word for it. Our clients' testimonials paint a clear picture of the DC team's enthusiastic and dedicated work ethic.
"Straight from the horse's mouth" is an idiom that refers to information that comes from the highest authority—and it feels particularly appropriate here. DC Structures is an authority on barns and barn-style homes, but we know our clients are the highest authority when it comes to the quality of our products and services.
This client testimonial comes from Brian Sonnenberg of West Linn, Oregon. DC worked with the Sonnenbergs to design a horse barn with upstairs game loft for their Last Chance Ranch in 2010.
Not long after the barn was completed, the Sonnenbergs wanted to up the ante by commissioning DC to design an all-seasons riding arena. Starting with our standard Prairie 80' riding arena kit, we worked with the Sonnenbergs to modify their kit into their own custom covered arena. The result is a stunning all-weather riding area that complements the aesthetic of the adjacent barn.
Hear what the Sonnenbergs have to say about this covered riding arena in the video below.
Thinking about building your own equestrian dream structure? Request our digital catalog to start laying the foundation today.