High desert regions like Joshua Tree, California, and Bend, Oregon, have experienced substantial growth over the last decade — and once you've visited areas like it, you can understand why. With their wide-open landscapes, expansive sky views, and vast array of plant and animal life, these high desert regions offer an alluring contrast to the hustle and bustle of city life. Not to mention these growing towns often feature the best hiking, rock climbing, horseback riding, and off-roading activities of any region, making them highly desirable to outdoor enthusiasts who crave adventure within a natural setting.
That said, building a home in a high desert area can pose several challenges for homeowners, with considerations like extreme temperatures, water availability, and fire risks playing a significant role in the final design and selection of your materials. If you plan to build in a high desert region, here are some of our recommended do's and don'ts for your upcoming residential project:
Do: Use Appropriate Wood
High-quality timbers like ours are incredibly durable and dense building materials that perform outstandingly in various climates. However, that doesn't mean these materials are necessarily impervious to the extremes of high desert regions. While our Douglas fir lumber makes a solid and beautiful siding material, this wood type can be susceptible to damage caused by UV degradation. Because of this, we recommend applying a UV-resistant finish to your wood, especially if you plan to include this siding material as part of your exterior. Western red cedar and redwood are also great options for your siding, as these wood species are naturally suited to handle the desert's dry and harsh weather conditions.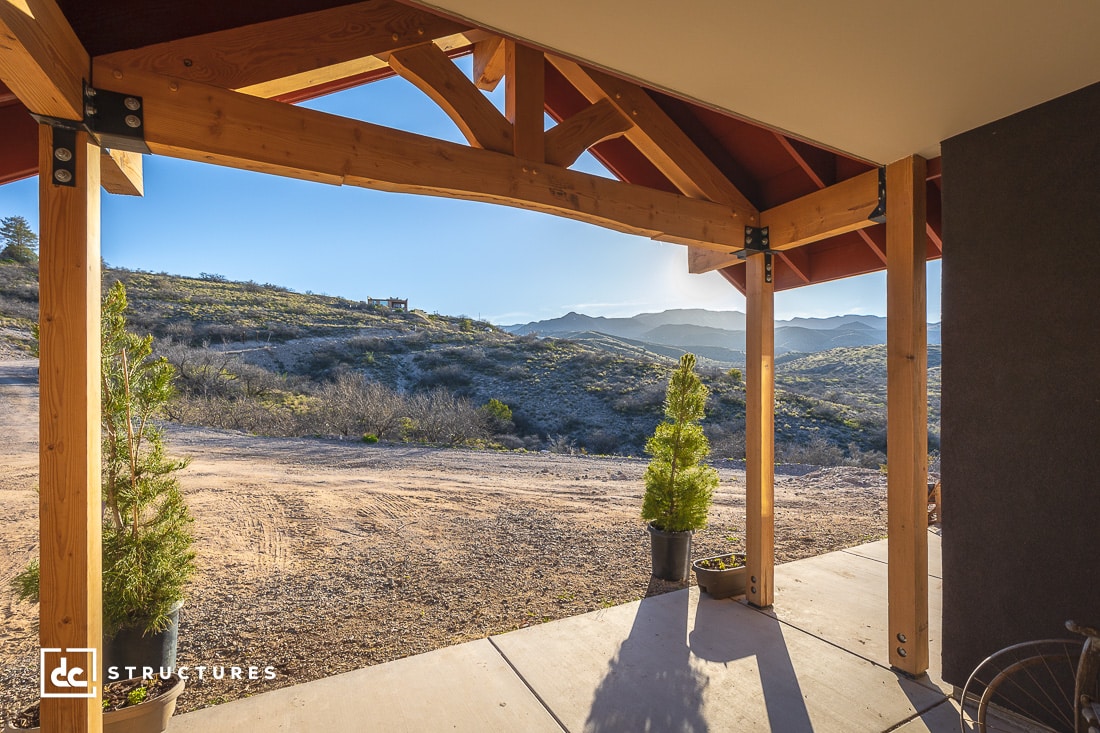 Our team offers an exclusive pre-staining service that helps save you time on the job site and ensure long-lasting results for your siding. Our pre-stain machine evenly coats all six sides of your framing lumber, providing complete protection and coverage for your investment. We offer Timber Pro UV natural wood stains and finishes as part of this industry-leading service. To learn more about their available stains and the benefits of using Timber Pro UV, visit their site here!
Do: Plan for Thermal Insulation
Given the extreme temperature shifts of high desert regions, you'll want to take the proper precautions to ensure your home is well-insulated and equipped to keep you safe and comfortable in any season. By selecting high-quality insulation materials and techniques for your home, you can help drive heat and humidity out during the summer and keep your place warm on chilly winter nights. When deciding on insulation for your high desert home, you'll want to look for options that yield a high R-value, like spray foam insulation and structural insulated panels. However, clients should always consult their contractor or a local expert to ensure their insulation choice meets the requirements of their specific location and build.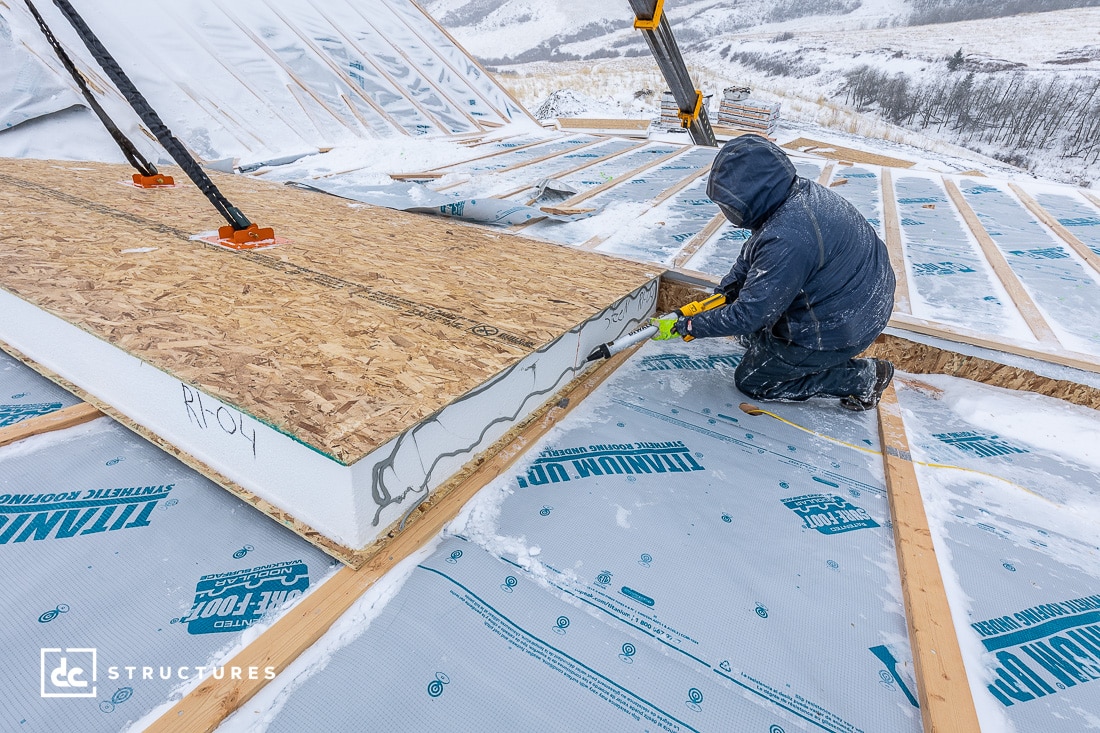 Do: Install Quality HVAC Systems
Installing an efficient and effective heating, ventilation, and air conditioning system is a must for any high desert homeowner, especially if temperatures reach up to 115°F or higher in their region. According to Architectural Digest, some of the best HVAC systems you can invest in for your home are through Lennox and Carrier. Lennox partners with Energy Star to offer some of the most energy-efficient air conditioning systems on the market, including units with high seasonal energy efficiency ratios (SEER). Carrier also offers top-tier HVAC options known for their quiet operation and energy efficiency, with most systems boasting high SEER ratings.
Do: Protect Against the Sun
High desert regions are notorious for their scorching summers. To protect your wood home against high heat and constant sun exposure, consider how your design and materials can help preserve the naturally durable qualities of your structure. For instance, and as mentioned earlier, clients should consider applying a UV-resistant stain to their siding for maximum protection, especially heavily pigmented options like semi-solid and solid color stains. The color of your roof can also play an important role in repelling heat and boosting your home's energy efficiency, with lighter colors providing a "cooler" surface that helps direct heat away from your home.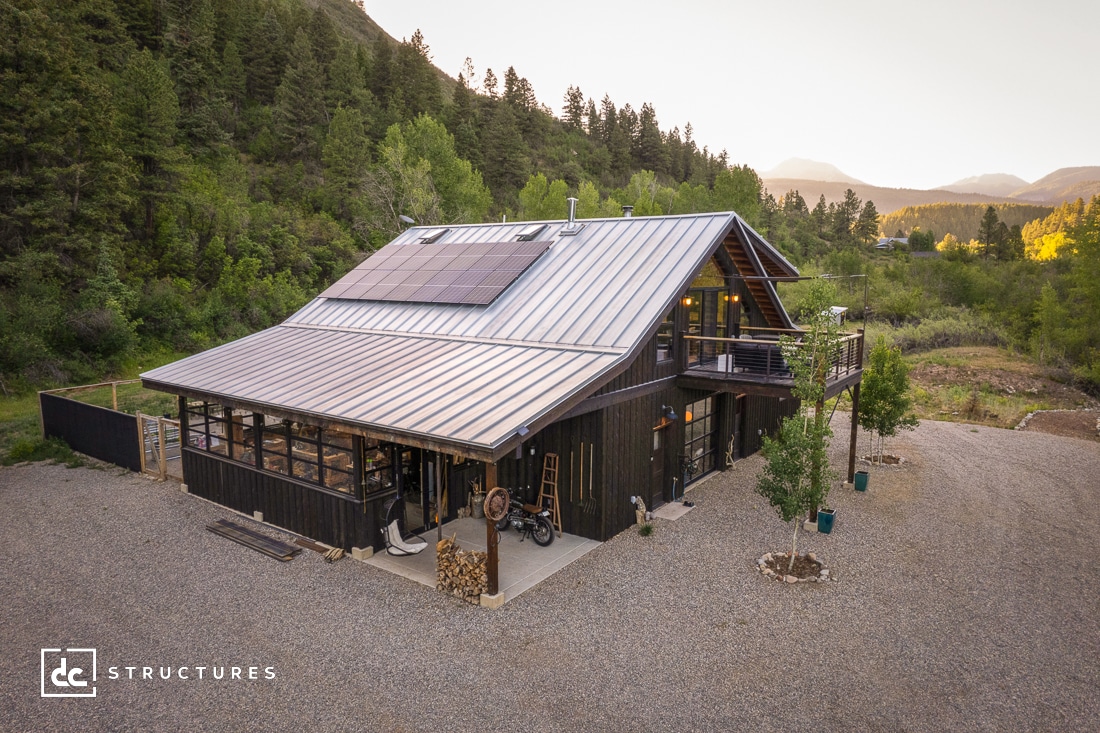 Don't: Ignore Fire Risks
Fire safety is one of the most important considerations involved in the design of a high desert home. As wildfires continue to intensify across the globe, homeowners need to consider how they can best protect their structures and families if a wildfire starts to spread in their area. At DC Structures, we offer several fire-safe building materials for our clients, including non-combustible cladding material through James Hardie and dual- and triple-pane glass windows through Andersen and Pella. To learn more about our available fire-safe materials and commitment to protecting your structure, visit our Fire Safety page here.
Don't: Overlook Ventilation
Good airflow is essential in any desert environment, considering there's nothing worse than dealing with unwanted heat and humidity inside your home. When crafting your high desert abode, don't forget to plan for plenty of ventilation options like windows and doors. Our vented and windowed cupolas are also a fantastic addition for clients planning to build in the desert, as these gable-roof structures help improve the overall ventilation and airflow inside your space.
Don't: Neglect Water Efficiency
Water scarcity can be a big concern for homeowners in remote high desert areas, but that doesn't mean it shouldn't be top of mind for those in more developed desert regions. By incorporating water-efficient appliances and fixtures in your home, you can significantly reduce your water and energy consumption while conserving the critical water supply of your town. Clients can also help minimize water use by xeriscaping their backyards, which includes slow-growing drought-tolerant plants like perennials and cacti.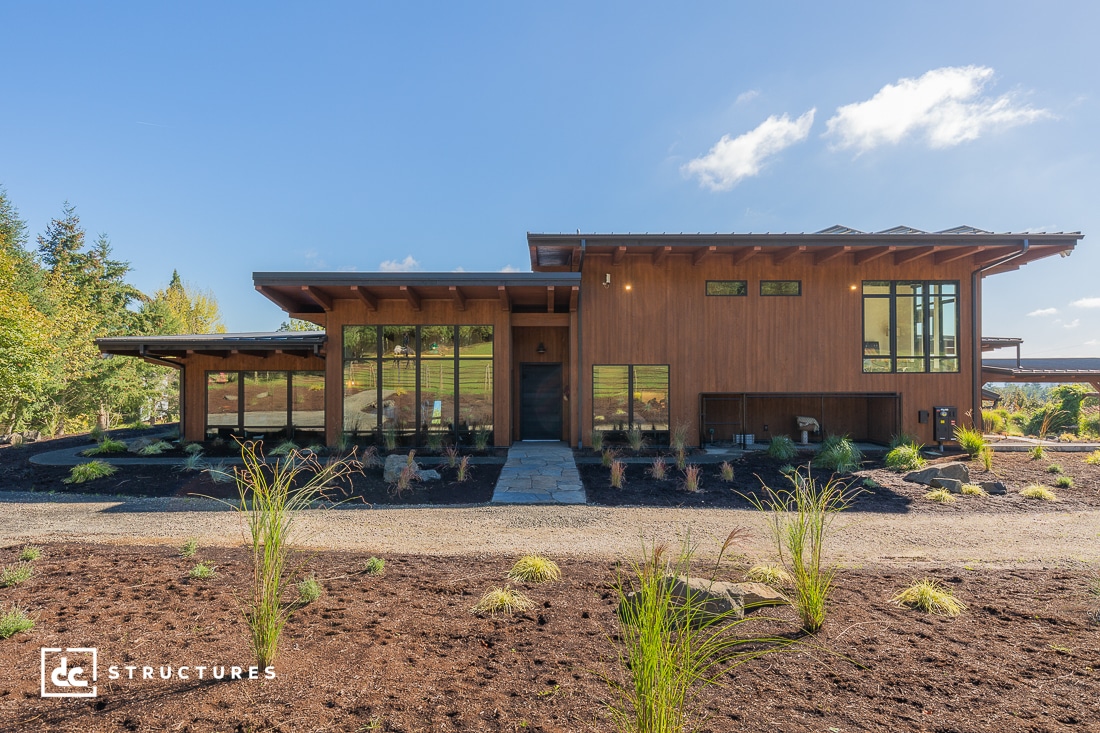 Don't: Skip Regular Maintenance
Regular maintenance and upkeep are critical for any home, let alone a wood-clad structure in the desert. To ensure your home remains strong and beautiful long past installation, you should plan to re-stain your siding every year or so for the first few years after construction wraps. While maintenance requirements vary by location, the extreme weather and temperature conditions of high desert regions make consistent cleaning and upkeep necessary for peak performance and longevity.
Interested in learning more? Call us today at (888) 975-2057 to speak to one of our representatives or request a quote here if you're ready to get started on your high-desert design.