If you're new to the process of building a custom home or structure, you may be asking yourself if you need to hire an architect for your project. While our commercial buildings will always require the involvement of a Design Professional of Record or licensed architect, the chances of needing a licensed architect for your residential project are usually slim. In any case, it always helps to know when an architect's involvement is required and when it's not necessarily needed. If you're wondering whether to partner with an architect for your DCS project, read below to learn more about why someone may hire a licensed architect, why it's not always required and what we can do if you need one for your custom build.
When You Will Need an Architect
For Commercial Projects
As mentioned above, all commercial buildings will require a Design Professional of Record or licensed architect to be involved in the design and development of the project. The main reason behind this is that a licensed architect has specialized knowledge of building codes and safety regulations associated with the well-being of the public. With guidance from a licensed architect, our architectural designers can verify the proper egress widths, exit distances, fire extinguisher cabinet locations, and other "Life Safety" related features of your structure to ensure code compliance, with "Life Safety" referring to the design and operational features in buildings that help protect occupants in an emergency or fire. We can also facilitate a smooth submittal process with state and local jurisdictions by involving a licensed architect or design professional early on.
In some instances, your jurisdiction will say that you do not need an architect involved in your commercial project. While that may be so, our designers will still comply at the state level to confirm your structure meets code minimums. Where MEP (mechanical, electrical, and plumbing) or civil construction drawings are not required, you will also need a liability waiver from your jurisdiction. In most cases, however, clients will need MEP, civil, architectural, and structural drawings to move forward with their projects, and sometimes even additional stamped plans like those for Title 24 from outside consultants and engineers.
For Residential Projects
Although most residential projects do not require the involvement of an architect, there are a few instances where you will need one. For example, if you live in a neighborhood with an HOA, the association may say that your custom home needs to be designed by a licensed architect to maintain a cohesive look with the other houses. Likewise, it may be the case that your jurisdiction requires that you work with a licensed architect for your new home or addition. However, this all depends on where you live and how strict your association or jurisdiction's building requirements are.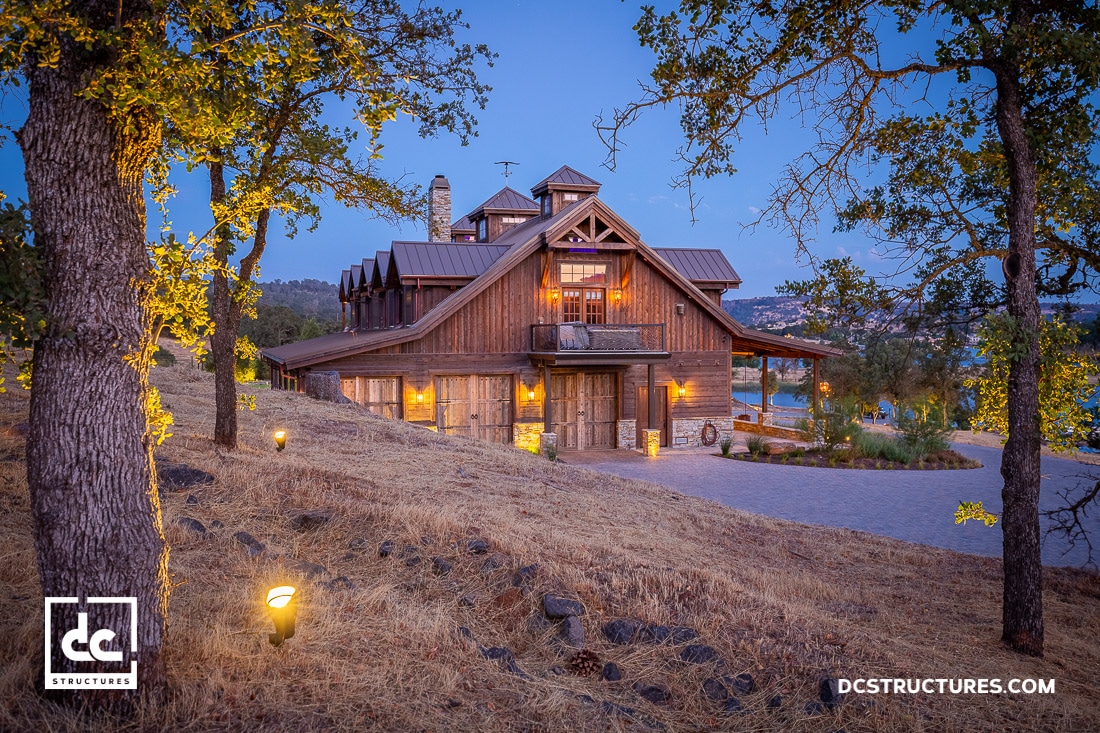 Because building requirements can vary drastically by county, city, and HOA, we try to stress the importance of doing your research early on to verify whether a licensed architect or design professional needs to be involved. If an architect is required, they must be integrated at the very beginning of our process to avoid any unnecessary setbacks. It's also beneficial for clients to involve an architect early in the process, considering this will save them money and ensure their architect does not have to re-design the structure or re-create construction documents for building department approval.
When You Won't Need an Architect 
For all other residential projects not located in a strict HOA neighborhood or jurisdiction, a client typically does not need a licensed architect or design professional involved so much as they need an architectural designer for their home or addition. Like an architect, an architectural designer is responsible for collaborating with clients to establish their project goals, budgets, and visions before creating schematic design plans and construction documents based on these discussions. At DC Structures, we work with a team of experienced architectural designers to create custom structures for our clients, from horse barns and riding arenas to timber frame homes and cabins. We also regularly work with a contracted licensed architect on projects that require one and have a structural engineering partner that reviews and stamps our design plans and construction documents to ensure code compliance.
What We Offer 
Regardless of whether you do or don't need an architect for your project, there are several ways our team can help you design and coordinate your dream structure. Below are a few services we provide as part of our dynamic offering:
A Full-Scope Design Service
DC Structures offers a nearly all-inclusive design service for clients with residential and commercial projects in the U.S. and Canada. Our in-house design team will create your architectural and structural sheets, which will then be reviewed and stamped by our structural engineering partner and our contracted architect in instances where his expertise is required. Though we do not offer geotechnical services and civil drawings as part of our design services, we can help you determine any additional documents or plans you may need as part of your building permit application to ensure a successful submittal.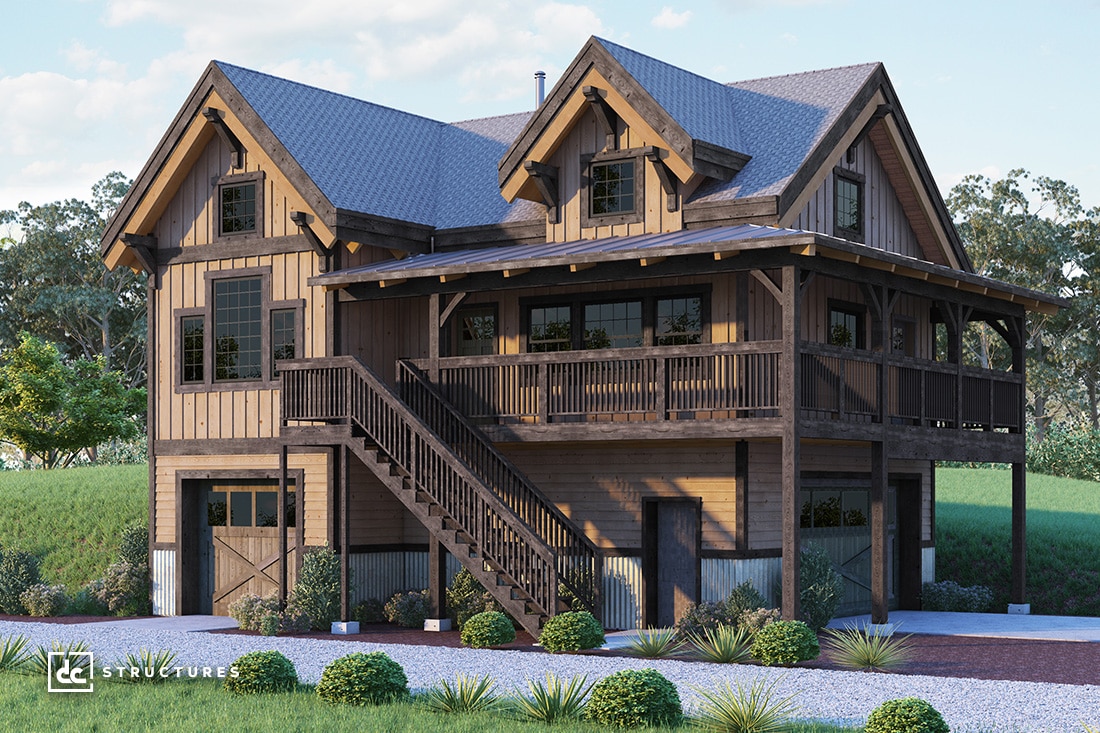 We Work with a Licensed Architect 
If you need an architect for your project but don't want to go through the hassle of finding an outside firm, we have a contracted licensed architect that we regularly work with and can utilize for your project. Our architect is a SIPA-registered Master Builder & Design Professional with over 21 years of experience in the design and construction industry who assists us with multiple projects every year. We also have several architectural designers on staff who are on the path to becoming licensed architects and will soon be available for projects requiring their expertise.
We Can Also Coordinate with Your Architect
Occasionally, clients will come to us with an architect in mind or one already contracted for their projects. In these instances, we have no problem working directly with your architect to create a design that fully embodies your vision. One thing to note is that clients need to involve your architect early in our process so we can easily coordinate with them. If they come in after we've created the design plans and construction documents, they will likely have to do an analysis and recreation to establish responsible design control before building department submittal.
Structural Engineering Comes Standard 
Prospective clients often ask us if we include structural engineering as part of their design and materials package or custom designs, and the answer is yes! We partner with a structural engineering team — licensed in all 50 states — to review and stamp our design plans and documents and ensure our structures are code-compliant.
Available for Local Site Visits
Certain jurisdictions may require site visits from architects, engineers, or representatives. While some job sites may not be feasible for us to visit, our architectural designers have traveled to and conducted site visits for various projects in Oregon. If you have a locally based project that requires a site visit from an in-house designer or architect, we will coordinate with you to send the right person out to your site.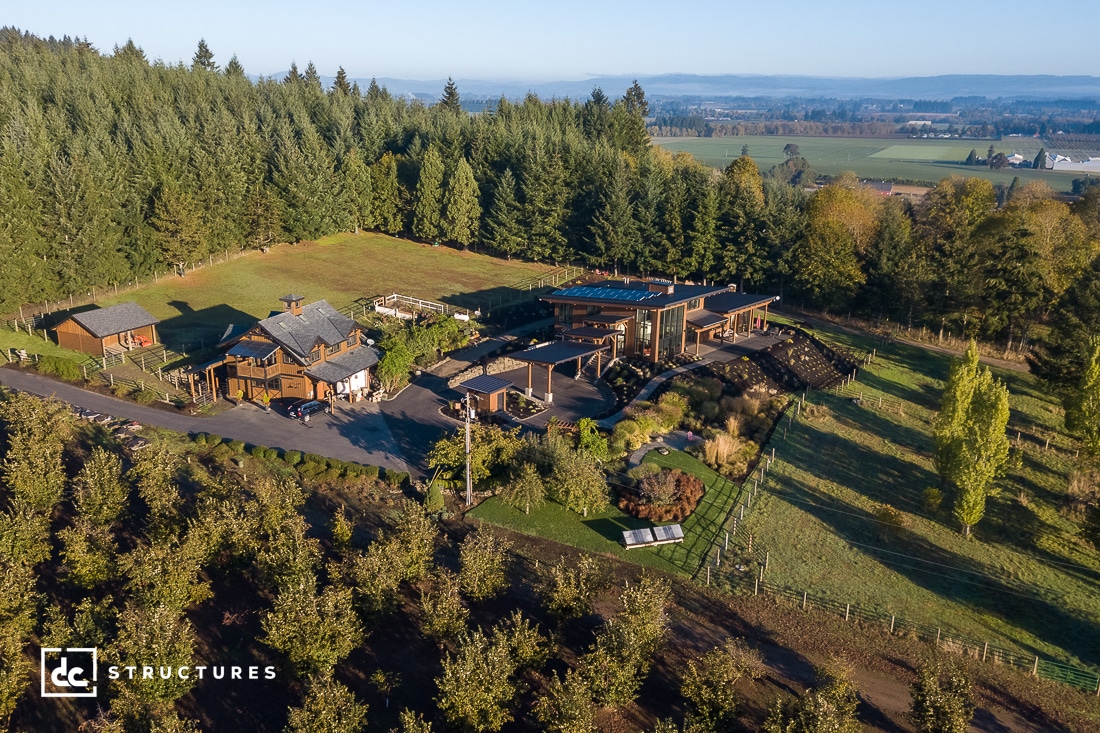 We hope this blog post answers any questions you may have about hiring an architect for your project! If you feel like you need more information or are ready to get started on your design, give us a call today at (888) 975-2057 or request a quote!