In recent years, the demand for affordable, eco-friendly housing options has led many prospective homebuyers to start considering unconventional alternatives to traditional homes. While some may cringe at the thought of living in an upgraded tent out in the woods, for others it offers a unique opportunity to bypass record high housing prices and curb their carbon footprint. And as more Americans continue to spend over half their incomes on rent or home mortgage payments, it's easy to see why these alternatives are more popular than ever, especially with millennials. Here's a glimpse at some of the trendiest options on the market and what you'll want to consider before signing on the dotted line.
Why are People Pursuing Alternative Housing?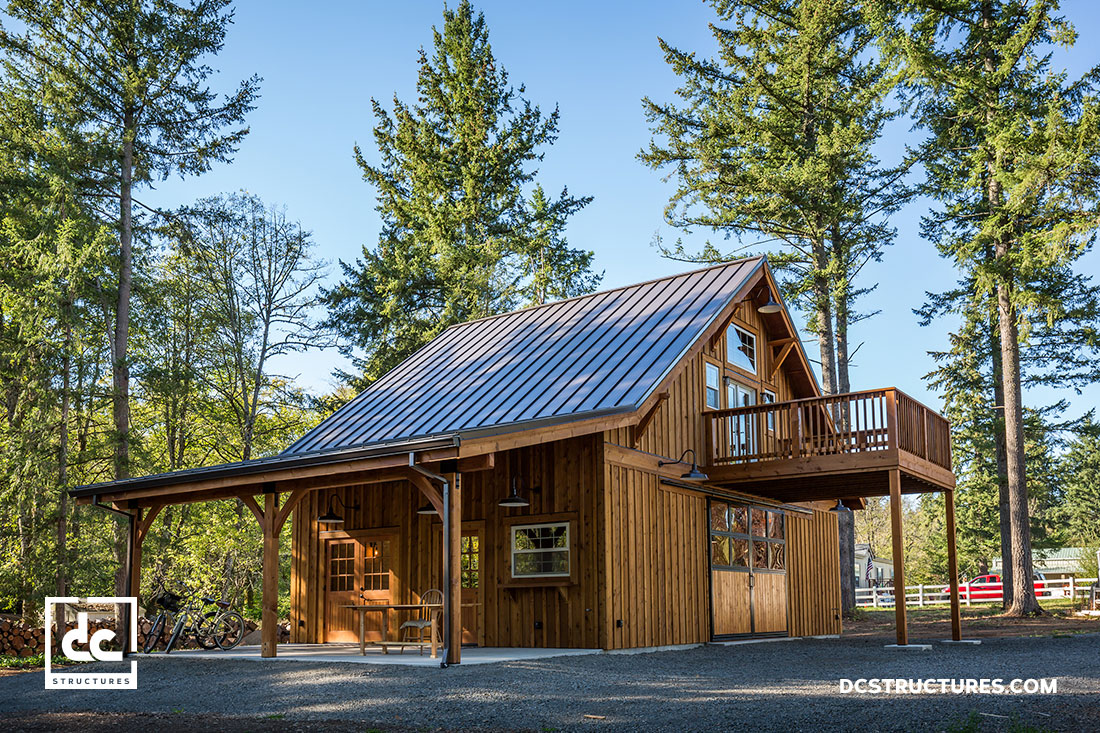 Our current housing market is one of the most competitive markets in recorded history, according to Realtor.com chief economist Danielle Hale. While millennials are planning to buy their first home, baby boomers are looking to downsize as they get closer to retirement. As these generations fight for smaller, more affordable homes, it seems there are far more buyers than there are sellers willing to part with their residences. Thus the prospect of downsizing comes with the added headache of competing for a limited pool of options. Those who are able to downsize can reap many benefits including decreased burdens on their wallets and natural resources. This is where alternative housing comes in. It offers a solution to the competitive nature of our current market by giving millennials and soon-to-be retirees a chance to own property that's affordable, eco-friendly, and meets all their basic needs.
Alternative Housing Ideas

Tiny Homes
Unless you're claustrophobic, tiny homes can be a great alternative to conventional housing options. According to Vice, a tiny home can cost anywhere between $23,000 and $60,000, depending on whether you construct it yourself or hire a professional builder. Though comparable to studio apartments in size, minimalist homeowners seem to really love them. It's even grown so popular that HGTV introduced the "Tiny House Hunters" series and the state of Georgia recently approved construction for a tiny house neighborhood in Clarkston.
While the obvious benefits that come with owning a tiny home include reduced energy usage, housing costs, and environmental impact, the lack of personal space and cramped living quarters are frequent issues amongst owners. Standard tiny homes typically offer less than 400 sq. ft., meaning it's probably comfortable for one or two people to live in at a time.
Reader's Digest also warns of hidden costs associated with owning a tiny home, including inflated building fees and resale value. Every city has different zoning, building, inspection, and land use laws, so it's important to research the zoning codes and regulations for your municipality ahead of time. However, if your tiny home is registered as an RV and you plan to travel with it, you won't have to stress over strict regulations – you'll just need to know where to park it.
Another aspect to consider is the resale value of a tiny home. If a home is permanently affixed to a foundation or otherwise in a highly desirable location, it will likely have a better resale value than a tiny home on wheels. While it may be more costly to live in a popular location, it's worth considering if you plan on moving one day or having kids. For more information on tiny house zoning regulations, Curbed provides a comprehensive breakdown of everything you'll need to know prior to building.
Yurts
What originally began as a portable dwelling primarily used by nomadic cultures in Central Asia is now one of the most popular forms of resort-style camping, otherwise known as "glamping". While Airbnb might be quick to advertise them as short-term rentals, some consider yurts their full-time residence.
Yurts are best suitable for those who prefer the wilderness to city life, especially if the idea of camping forever sounds like a dream. They resemble a dome-like tent from the outside, but are often customized to feel luxurious inside. Yurts tend to cost $2,000 to $6,000 to purchase as a kit and take about two days to assemble, which makes them highly-desirable for frugal outdoor enthusiasts.  Not all outdoorsy folks are ready to rough it on a regular basis though.
Those who enjoy the convenience of an in-house bathroom and shower, central air conditioning, and separate rooms should seek other alternatives. For starters, permanent yurt dwellers typically use outhouses with a composting toilet to keep odors and flies away from the structure. However, there are ways to build a bathroom in a yurt, it's just a less common practice. If you plan on showering regularly, you can rig a tree with a bucket and use solar power to heat the water or otherwise bathe in a lake nearby. Those sweltering hot summers and freezing cold winters will also be a challenge, considering your air conditioning and heating comes from natural energy sources such as an outdoor fire or a nice cool breeze unless you're using solar energy. And lastly, you can forget having fights if you live with someone else, considering a yurt is anywhere from 115 to 700 sq. ft. in size with no interior walls.
If you're still convinced yurt living is ideal for you and want to know more, you can visit Pacific Yurts for additional information on yurt dwellings.
Mobile & Manufactured Homes
About 17.7 million Americans live in manufactured homes, according to Apartment List. They're the largest source of unsubsidized affordable housing in the U.S., with one in ten households living below the poverty line. This makes them one of the best options for those struggling to meet sky-high payments for a site-built home or apartment. As with any upside, here's one major downside to manufactured homes you might want to consider.
Owning a manufactured home is a lot like owning a car in the sense that their value depreciates over time. Homebuyers dazzled by the idea of paying $292,600 less on average than a site-built home should first consider the land on which their manufactured home is placed. Some homeowners will try buying the land their home sits on, hoping the property will appreciate even if the structure doesn't. Others will take on interior renovations or build a permanent foundation to raise the overall value. Many opt for placing their manufactured home in a mobile home park, which means they have to rent the land. By the time they're ready to move, they either won't own the property or the home won't have much value. Even worse, if they can't sell the home, they may need to pay someone as much as $1,000 to $2,000 to move it to the landfill.
Otherwise, mobile homes can be excellent alternatives for those looking to live luxuriously while on a budget. A buyer with a $300,000 budget can purchase a lavish manufactured home equipped with upgrades like a soaking tub and granite countertops or extra square footage. Additionally, if you choose to settle in a different location or buy land elsewhere, it's possible to relocate your home.
Fun fact: There's no major difference between manufactured and mobile homes, but people are often stumped as to why these identical properties are classified as manufactured and other as mobile. The only factor that separates them is that the U.S. Department of Housing and Urban Development deemed mobile homes to be any home built prior to June 15, 1976 and manufactured homes are those built after June 15, 1976.
Pre-Constructed Homes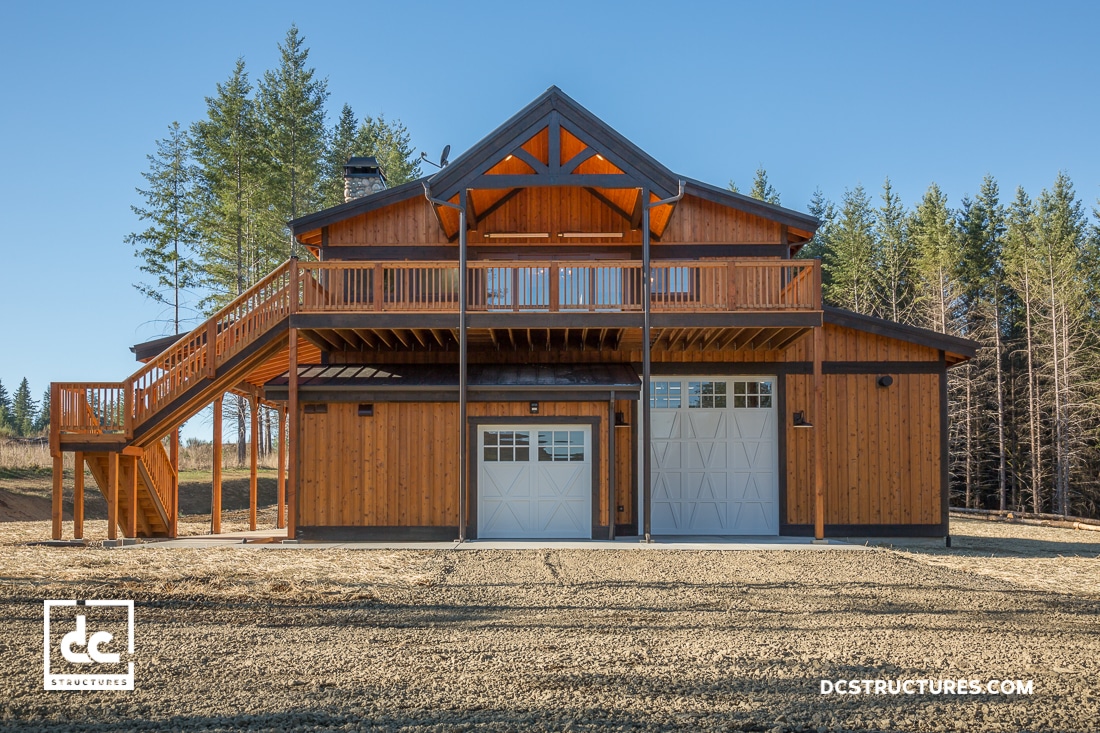 Just as homebuyers are confused by the difference between manufactured and mobile homes, the same can be said of modular and manufactured homes. According to The Balance, modular homes are built in sections at a factory, then transported to the building site where they're joined together by local contractors on a permanent foundation. Manufactured homes are built entirely in a factory. They're also constructed on a non-removable steel chassis and transported to the building site on their own wheels.
Manufactured homes can be tough to re-finance, considering they're not always built on a permanent foundation. While manufacturing homes sometimes decrease in value, well-made modular homes can increase in value over time much like a site-built home. They're also said to have the same longevity as their site-built counterparts.
Modular homes can be a rewarding investment. They usually cost 10 to 20 percent less than a stick-built home and take about two months to put together on the building site. However, modular homes are typically not custom built and therefore don't offer the same variety as stick-built homes. With pre-constructed homes, it's important to note that you don't always have to do everything from the ground up. You can add to existing structures, including garages and barn apartments, to accommodate more people or just add space.