Farmhouse design is a timeless aesthetic defined by its large open floor plans, wraparound porches, and rustic exposed wood members. This design style focuses on functionality and simplicity above everything else, making it the perfect solution for those seeking an interior that grows in value and popularity with age. Whether you're planning to redesign your living space or build a custom farmhouse from the ground up, there are plenty of ways to bring the charm and beauty of modern farmhouse living into your home. With so much to think about, let our team help guide you in the right direction with these seven essentials for farmhouse design:
Reclaimed Materials
When designing your dream farmhouse, using reclaimed materials is a must! Reclaimed materials can be wood, steel, wool, or any type of material that has been used previously and is re-used in its original condition. Wood is perhaps the most commonly used reclaimed material in farmhouse-style homes. You can find reclaimed wood on the side of a barn or vintage support beams salvaged from an abandoned building. Additionally, you can always create an accent wall with reclaimed wood paneling for an added rustic touch.
Neutral Color Schemes
When it comes time to choose your paint and color scheme, neutral tones tend to be a natural choice because they help make rooms appear larger and brighter. Colors such as off-white, grey, beige, or light blue make the perfect backdrop for a contemporary farmhouse. With a neutral color scheme, you can create an inviting environment for all your guests.
Minimalism
While the traditional farmhouse is still adored, modern farmhouse style has steadily been gaining traction. Minimalism, known for its clean lines and simplicity, works to create a modern and uncluttered feel. When minimalism is combined with rustic accents, it can bring out the ultimate cozy vibes for your space. If you're looking for ways to highlight the bare essentials of your home, here's a great resource for incorporating minimalist features into your farmhouse interior.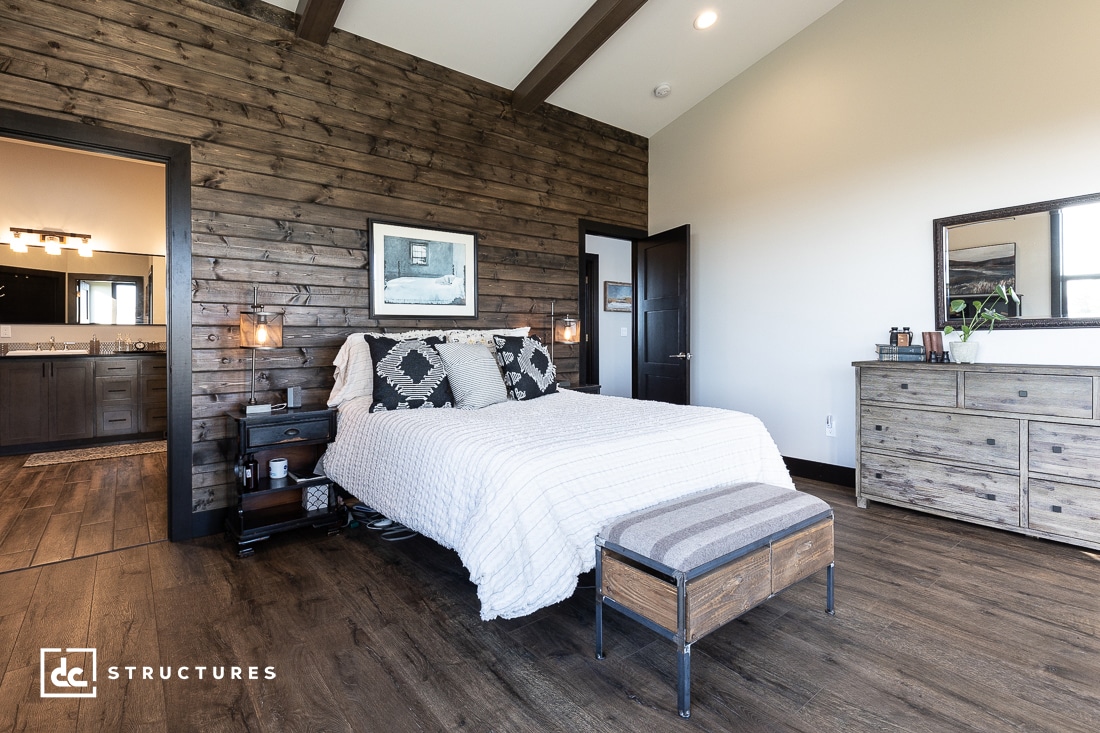 Natural Fibers
Natural fibers are a wonderful way to add color and texture to your farmhouse. Cowhide, jute, and hemp make fantastic materials for rugs to pad your beautiful hardwood floors, while wool and organic cotton make warm, comfy blankets for chilly winter nights. Considering natural fibers are sustainable and renewable, these materials offer a healthy choice for you and your home!
Natural Light
Since many farmhouses were built before the days of electricity, using natural light was essential. Even once homes were wired for electricity, the use of natural light was still a popular option because it helped cut utility costs Large picture windows and skylights will bring in the warm glow of the sun, working to create an airy and bright atmosphere. Additionally, adding a windowed or vented cupola to your design helps ventilate your interior and enhance the natural lighting of your space! 
Exposed Wood Beams
Another way to incorporate reclaimed materials into your farmhouse would be to use reclaimed wood to create exposed beams throughout your home. Exposed beams can be structural or decorative — the choice is up to you and your design team! Keep in mind that exposed wood beams are certainly a must-have when it comes to designing your dream home. 
Wraparound Porches
One last, and possibly most important, essential of farmhouse design is the inclusion of a wraparound porch or veranda. A wraparound patio provides the ideal place to enjoy summer sunsets and even snowy winter nights by your gas-burning fire pit, giving you a year-round place to relax in and soak up the beauty of the great outdoors.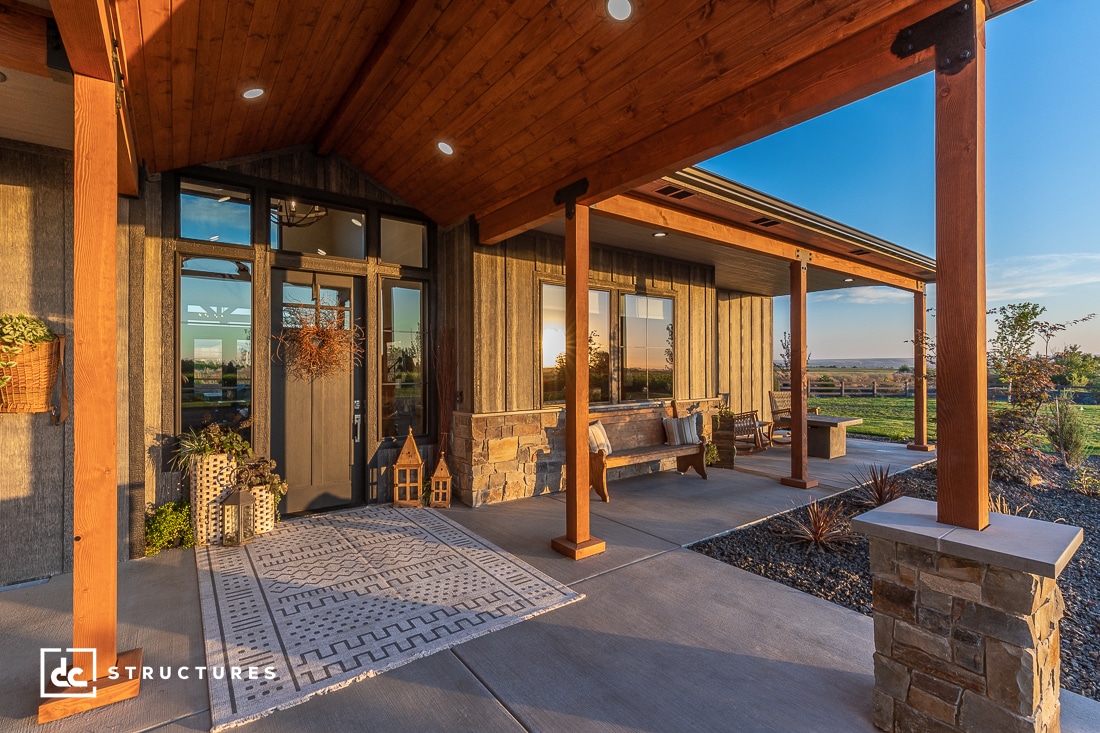 We've covered everything from reclaimed materials to minimalism and natural fibers. There is so much you can do to make your farmhouse feel like home, but with these seven design essentials, you'll be living your farmhouse dream in no time!
Interested in designing a farmhouse-style home through DC? Be sure to request a quote today or give us a call at (888) 975-2057!