Post and beam construction is one of the most enduring and celebrated building methods in our industry. With roots tracing back to ancient Europe, this construction style has stood the test of time as a symbol of architectural beauty and durability while seamlessly evolving to keep up with shifting industry demands. Whether you're an architect, a builder, or a homeowner, understanding the unique aspects of post and beam construction can transform how you approach your next project.
If you're interested in utilizing this building method for an upcoming build, keep reading below to learn more about this time-tested construction technique, its key characteristics, and what makes post and beam construction an excellent choice for your home or structure. 
What is Post and Beam Construction?
Post and beam construction is a centuries-old building method that utilizes vertical posts and horizontal beams to create the foundational framework of a structure. Its wooden members are joined by metal fasteners and connectors, either visible or hidden, to secure its sturdy interlocking frame.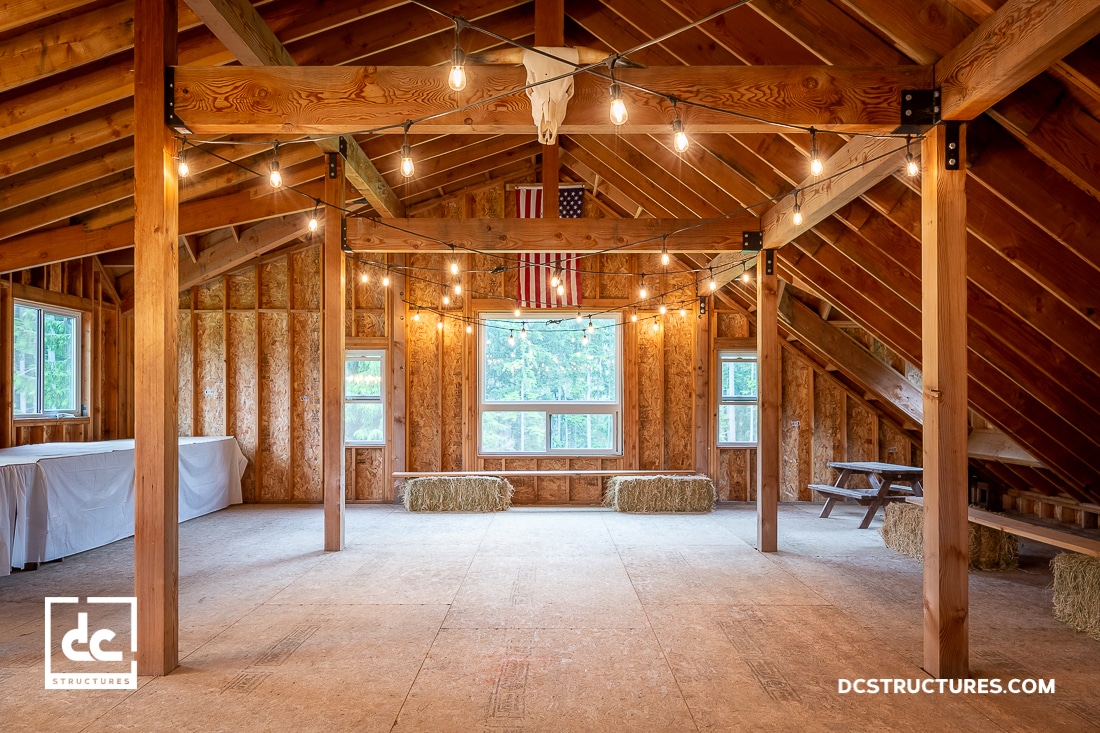 Unlike a conventionally framed structure, which requires load-bearing walls to support the upper floors and roof, a post and beam building relies almost entirely on its timber posts and beams for structural support. This unique feature paves the way for spacious, vaulted interiors, where its wood framing components become a focal point of beauty and strength.
Key Characteristics of Post and Beam Construction
Post and beam buildings feature several unique aspects that make them highly desirable — not the least of which is their flexibility and exposed wood frame. At a glance, here are some of the most notable characteristics of post and beam construction that keep clients coming back for more:
Aesthetic Grandeur
At its heart, post and beam construction stands out for its ability to create expansive, open spaces that embrace natural light and offer unobstructed views. This design freedom allows for soaring ceilings, large windows, and a sense of connection with the surrounding environment, making it a preferred choice for homes and buildings in scenic coastal, high desert, or wooded locations. 
Durability and Longevity
Post and beam structures are known for their robustness and resilience. Their use of heavy timber posts and beams ensures superior structural integrity, allowing these buildings to endure for generations.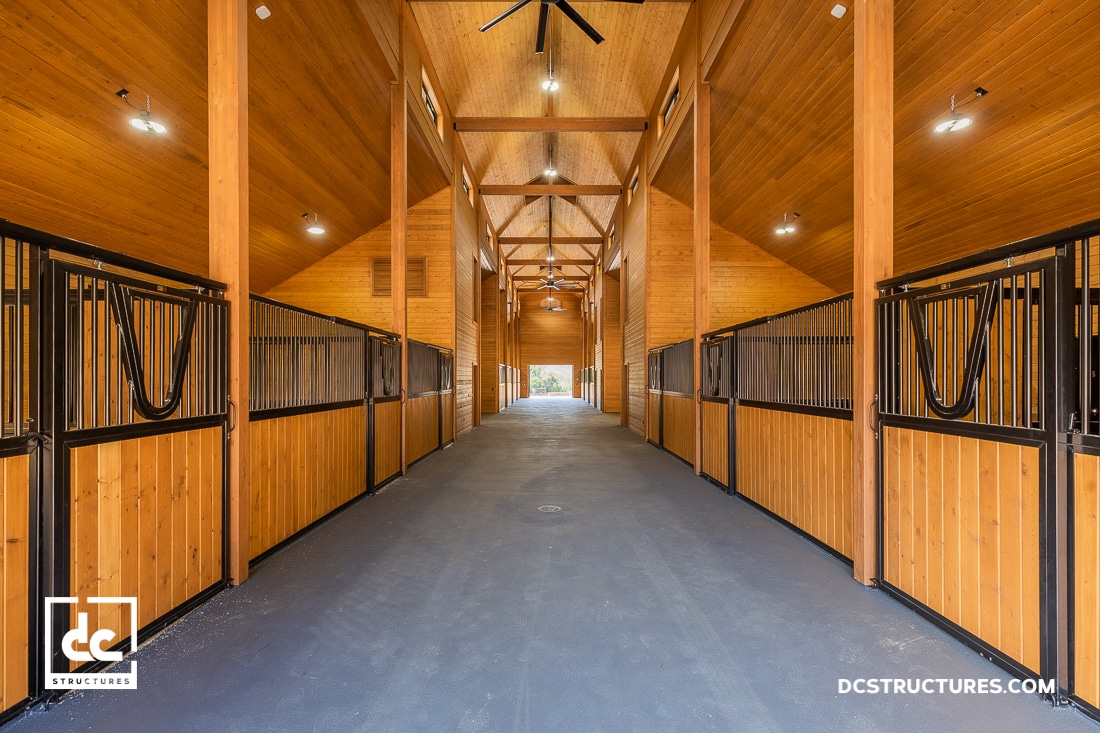 Versatility
Post and beam construction offers immense design flexibility. Whether you envision a rustic cabin, a modern minimalist home, or a traditional barn, this method can accommodate your architectural preferences. Its adaptability to various styles, climates, and landscapes makes it an attractive choice that provides complete creative freedom for your interior and exterior. 
Sustainability
As sustainability gains importance in construction, post and beam construction aligns well with eco-conscious principles. Natural materials coupled with the longevity of post and beam structures reduce its environmental impact. These designs can also incorporate energy-efficient features, further enhancing their eco-friendly characteristics.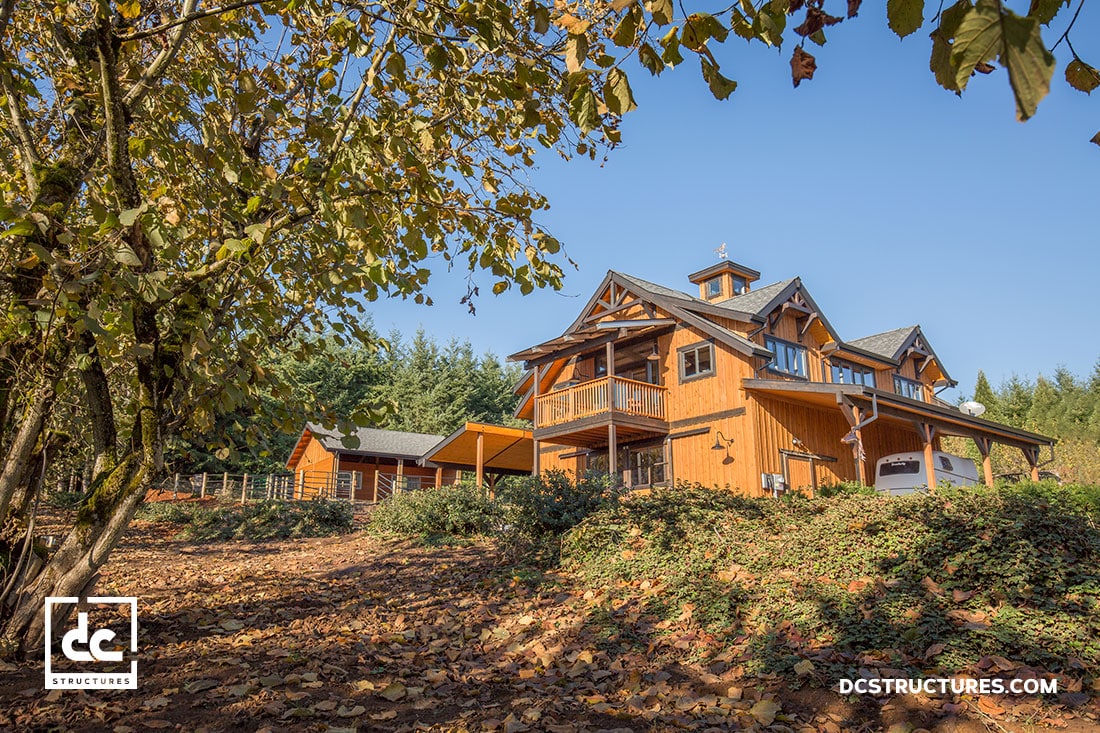 Embracing Tradition and Innovation with a Post and Beam Structure
Post and beam construction is more than just a building method; it's a fusion of form and function. Its rich heritage, combined with its ability to meet contemporary design needs, makes it a compelling choice for any construction project. If you're envisioning a space that balances aesthetic appeal with structural integrity, consider the timeless elegance of post and beam construction.
At DC Structures, we offer an extensive line of pre-engineered post and beam building designs that you can modify and customize for your property. No matter your vision, we're here to help you bring your dream heavy timber structure to life. 
Ready to explore the possibilities of post and beam for your project? Contact us to transform your ideas into reality! Give us a call at (888) 975-2057 or request a catalog today to start gathering inspiration for your personalized structure.