In recent months, the global supply chain crisis has become a major cause for concern for those eager to build a new home or structure. With everything from windows and doors to dimensional lumber experiencing long lead times, many homebuyers are finding it difficult to jumpstart their construction with several of their key building components severely backlogged. Though analysts predict supply chain shortages will continue well into 2022, there are numerous ways that clients can expedite their project timelines while saving time and money in the process. If you're considering investing in a pre-engineered building kit from DC Structures, here's what you need to know about the materials shortages we're currently experiencing and how you can move through our process quicker.
Supply Chain Shortages Impacting DC Structures
As with every building kit producer here in the U.S., we've had to adjust our pricing to meet the demands of the market and then some. On top of lumber prices hitting all-time highs this year, we've also seen lead times for several other building materials increase exponentially over time, with some being six months to a year out from the job site. Of the materials shortages we're experiencing at DC Structures, the most prominent by far are windows, entry doors, prefinished siding, and garage doors.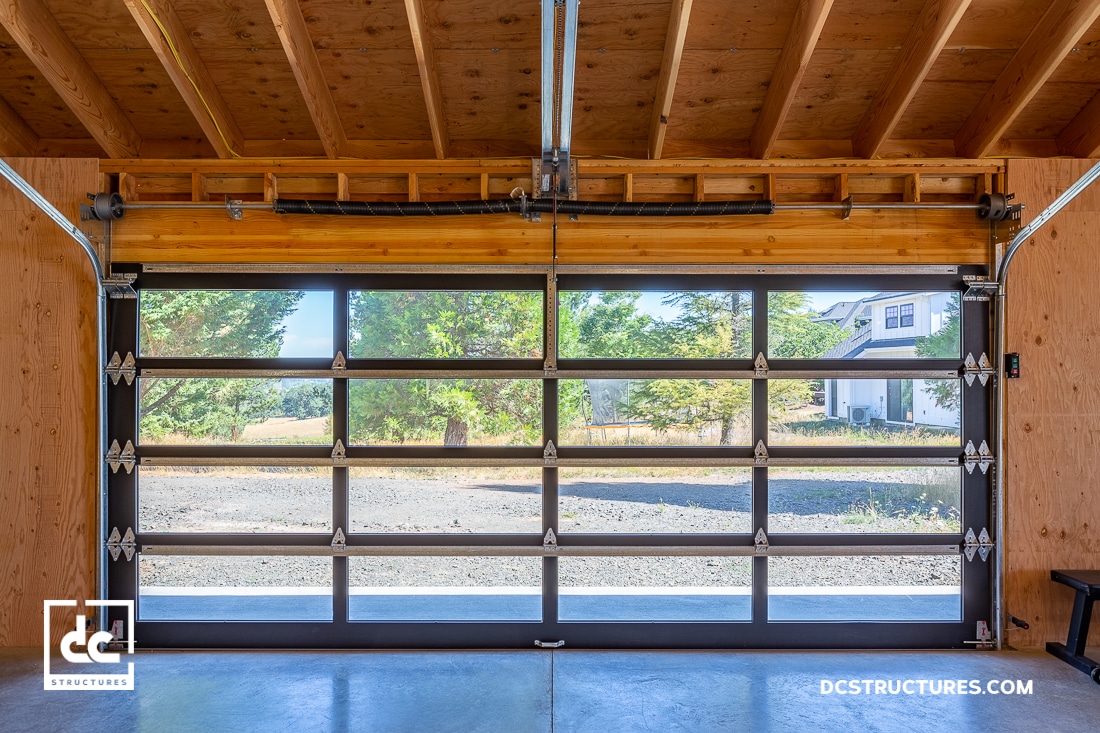 While it may be disappointing or concerning to think of how this can affect your project timeline, there are a few things clients can do to maneuver around long lead times. For example, buying products locally can significantly reduce lead times, as local products are transported over shorter distances than those shipped internationally. At DC Structures, we purchase most of our building materials here in the Pacific Northwest to help minimize delays and ensure better overall quality for our building kits. However, we can also custom quote windows, doors, siding, and more from materials suppliers in your area if you prefer to buy them locally.
Ways to Expedite Your Building Process
Aside from materials shortages, there are many other factors that can significantly extend the time it takes to start building your structure, including delays in permitting, site preparation, and selections. Here's how you can avoid unnecessary setbacks in the building process by taking a proactive approach to your construction project.
Communicate Design Changes As Soon as Possible
Design changes are an inevitable part of crafting a new home or building. From minor changes like swapping out standard windows for an available upgrade to making major structural modifications to your pre-engineered building model, our clients are bound to tweak a few or more details of their design to better suit their needs. At DC Structures, we view this as a perfectly normal aspect of the design phase and are always happy to help clients tailor their structures according to their tastes. However, where this starts to affect your project timeline is in the communication breakdown, as design changes that are communicated right away help us move you through our process that much faster than those that are submitted days or weeks later.
It is worth noting that clients may need more time to evaluate their design plans, which is okay! It is more important to us that you feel completely confident in your design, as we want to be sure you love the result of your partnership with us. If you need more time to review your model, we simply recommend that you continue to share your thoughts and ideas with our designers so they can help you form a design that aligns with your vision. By keeping us in the loop, we can guarantee the best results for your building and help facilitate an efficient, collaborative design process.
Plan for Permitting
If there is anything that can stop your project dead in its tracks, it is permitting. Obtaining a building permit is a necessary part of constructing a new residential or commercial building, considering nothing can happen on your job site without one. Knowing this, it is important to do your research on local standards for zoning, land use, and construction early in the planning stage, so you have a better understanding of what you will need to submit to your local building office. Typically, this will include schematic design with floor plans and elevations and construction documents with structural calculations. However, depending on your location, you may need additional consultants and engineers to submit stamped drawings of your building plans, which could include civil drawings and mechanical, electrical, and plumbing (MEP) plans. Because these requirements can vary drastically by location, we recommend that clients contact their county building office in advance to discuss their project details and determine the next steps for acquiring a building permit.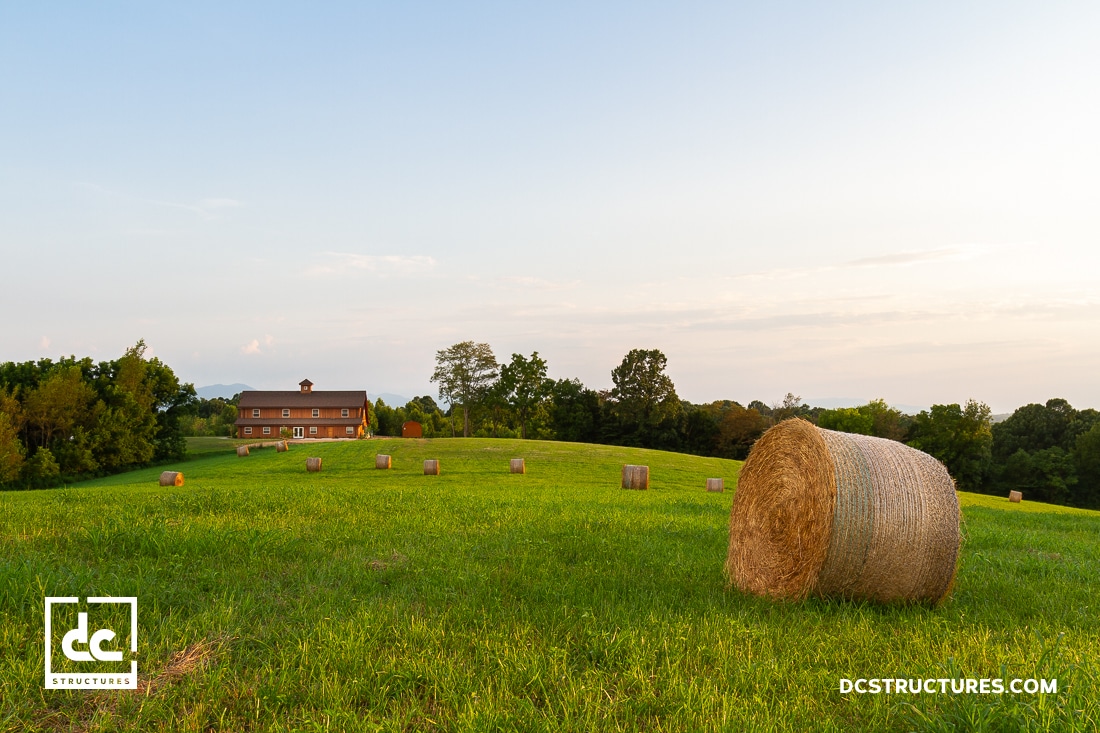 Lock Down Your Contractor Early
Collaborating with an experienced contractor who can carefully plan and execute your construction is a must for any client, as is partnering with a designer you can trust to carry out your vision. If you plan to build a new home or structure this coming year, it is best to start your search for the right contractor as soon as possible so you have time to evaluate your options and choose the best person for the job. If you do not already have someone in mind for your project or feel you need help with the process, we offer a nationwide builder network comprised of trusted contractors across the country and can help connect you with the perfect builder for your project.
Learn more about our nationwide builder network by clicking here.
Finalize Your Selections Before Procurement
One of the most enjoyable yet difficult aspects of designing a structure from scratch is selecting the features that will go into your home or building, considering there are hundreds, if not thousands, of options to choose from for your design. While it is completely understandable that clients may need extra time to research their options, it is important to note that any selections made or changed after procurement will undoubtedly extend the time it takes to finish your structure. For this reason, we recommend that clients have their selections squared away before procurement to ensure a smooth construction process. Doing so also allows our team to get ahead of long lead times, as any selections that are severely backlogged can be addressed in advance and potentially swapped out for a similar item.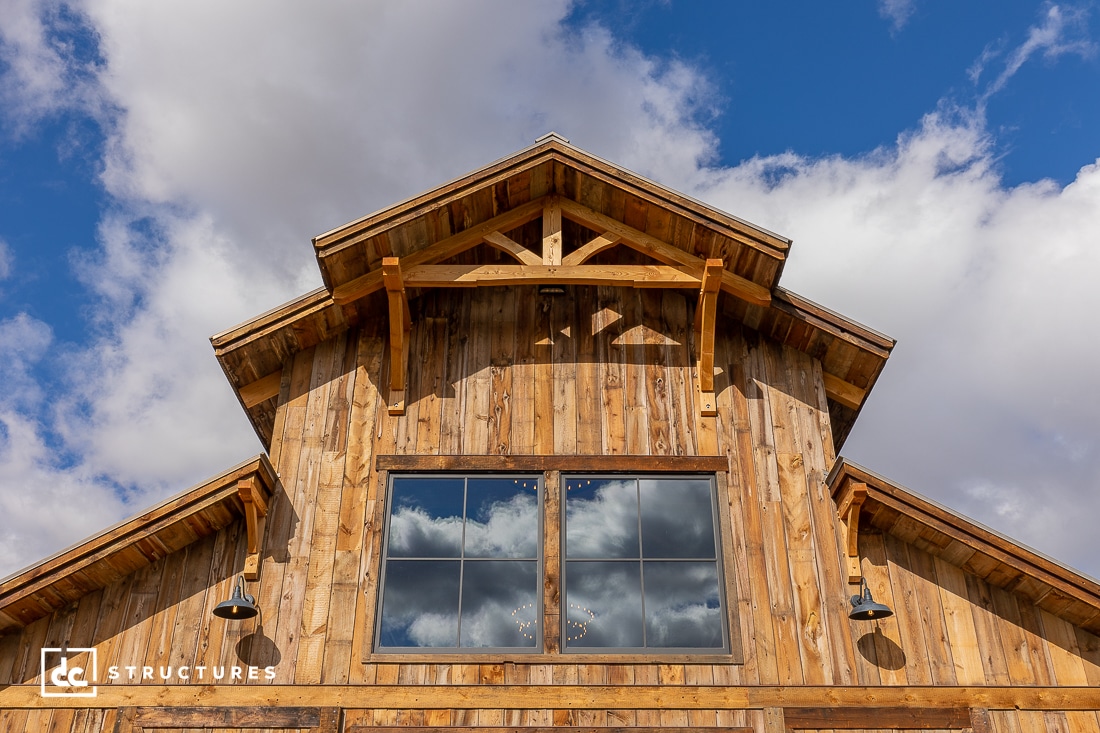 Prepare Your Site for Delivery
Site preparation is a crucial step in the building process. When done correctly, your project can move quickly and accurately through construction, as your contractor is made aware of any anomalies on your site and can maneuver around these issues more carefully. While the process of site clearing, surveying, soil testing, and site planning are all necessary prior to delivery, it is also important to ensure your site is properly staged and designed to allow for an easy delivery process. For example, our pre-engineered building packages arrive on a forty-eight-foot semi-truck. Because of this, we ask that clients make sure their properties are accessible and allow our semis to easily turn around after drop-off. It is also imperative to ensure your job site is set up in a way that keeps your materials clean and organized. For more information on how you can effectively prepare your site for delivery, watch our DC Best Practices video to learn more about DC Builders' approach to creating a clean and efficient staging area on your job site.
Design in Winter, Build in Spring
Just as the title suggests, clients that design their structures in winter and start construction in spring are bound to experience fewer delays associated with weather on their job sites, considering snow, hail, and frequent rain can significantly impact the time it takes to get your project off the ground. If you do plan to start construction in spring or summer, we recommend contacting contractors early in the year – even as early as January if possible – to start the process of finalizing your builder. This is because seasonal demand usually increases in the summer months, making it difficult to lock down a contractor or subcontractors during this time. By planning ahead for spring or summer construction, you can determine a schedule and budget that works well for you and your contractor and anticipate a much faster construction process than one that begins in the wintertime.