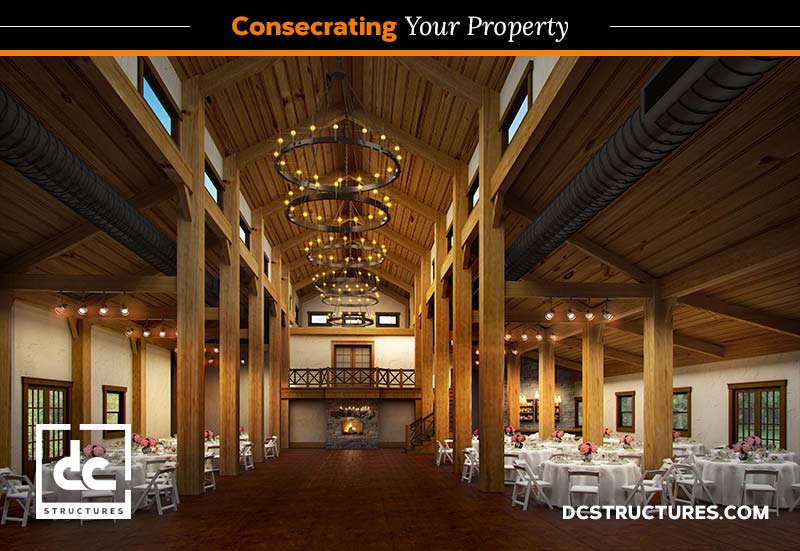 Legacies are built from the traditions left behind by those who are led by a desire for something better. This is what our designers wanted to capture in our largest wedding barn kit. The Legacy fuses some of the best wedding barn projects we've been involved with. Every feature has been carefully chosen to create an ideal place not just for weddings, but for any event.
A 12' x 40' shed roof detailed using western red cedar fascia adds sophistication and class, resting among a string of custom chandeliers. Guests and families are taken in by a covered entryway, supported by a beautiful, handcrafted heavy timber truss. Two cupolas sit atop a traditional American monitor barn, basking natural lighting into the main event space.
The Legacy's backbone is a post-and-beam monitor barn, reinforced by Douglas fir heavy timber posts. This floor plan includes both bride's and groom's quarters, a catering kitchen, an office, and a grand hall—everything you need to launch your wedding and business events. 
Ready to explore your wedding and event venue options? Request a free digital catalog today!