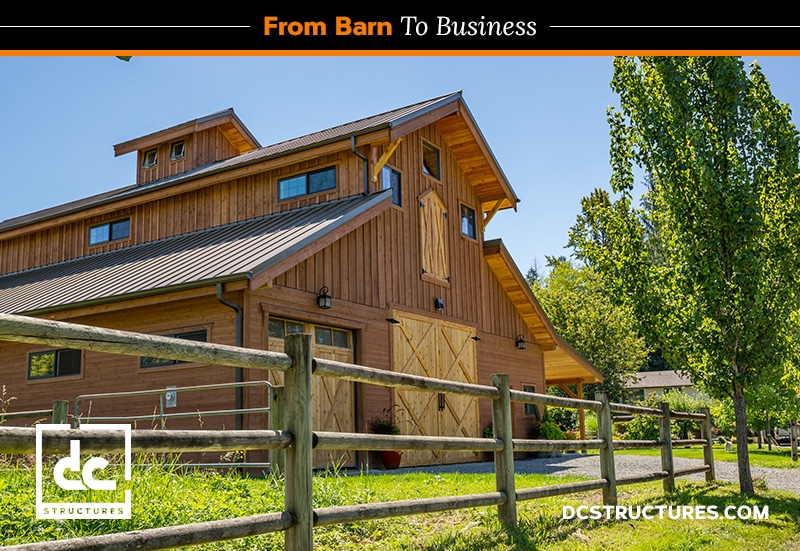 Ready to take your business to the next level? Whether you're looking for a heavy-duty work space or a place to conduct your business operations—or both!—the versatile barn workshop kits from DC Structures are a durable and cost-effective solution to your company's needs.
This spacious home business workshop outside Seattle, Washington is a shining example of how our barn workshop kits can help small companies grow. Starting with a Powell monitor barn kit, these clients opted for a number of modifications and upgrades to satisfy the requirements for their business operations.
In addition to widening the structure by 10 feet for additional square footage, this workshop is reinforced with double-wall constructions. A heavy timber frame center-aisle loft makes for a great vantage point to oversee production, as well as extra storage space.
See for yourself in the photos below!

[cme_grid post_id="6840″]
Thinking about a barn workshop kit for your own home business? Request a digital catalog and start building your dreams today!