HAWAII
Timber Frame Homes
Hawaii Timber Frame Home Designs
HAWAII TIMBER FRAME SOLUTIONS
Custom Timber Frame Home Kits in Hawaii
DC Structures is widely recognized as America's leader in pre-engineered post and beam and timber frame building kits. Headquartered in the Pacific Northwest, we source the finest mill-direct lumber for our timber frame home designs to provide our clients with exceptionally durable structures that retain their strength and beauty over time. Our team regularly works with clients in Hawaii to create custom timber frame homes tailored to their needs, budget, and design ideas. Whether you're looking for a modern timber frame home or something more traditional, our team will help you craft a timber frame residence that perfectly aligns with your vision.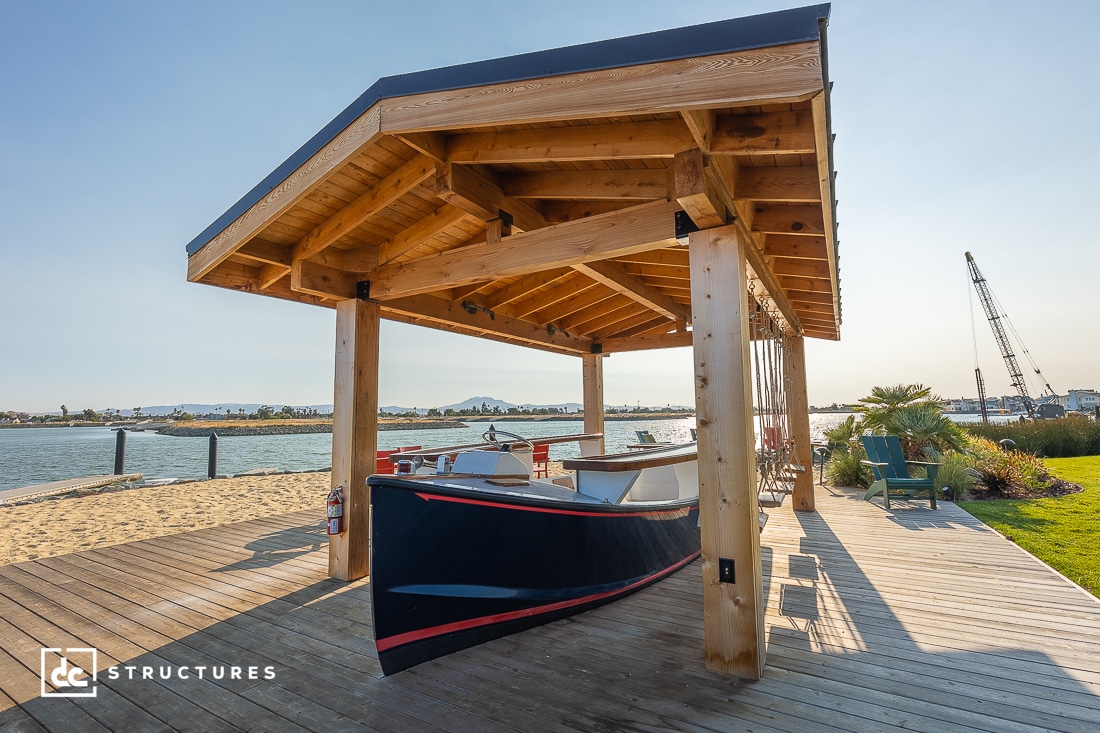 FEATURED HAWAII

Timber Frame Projects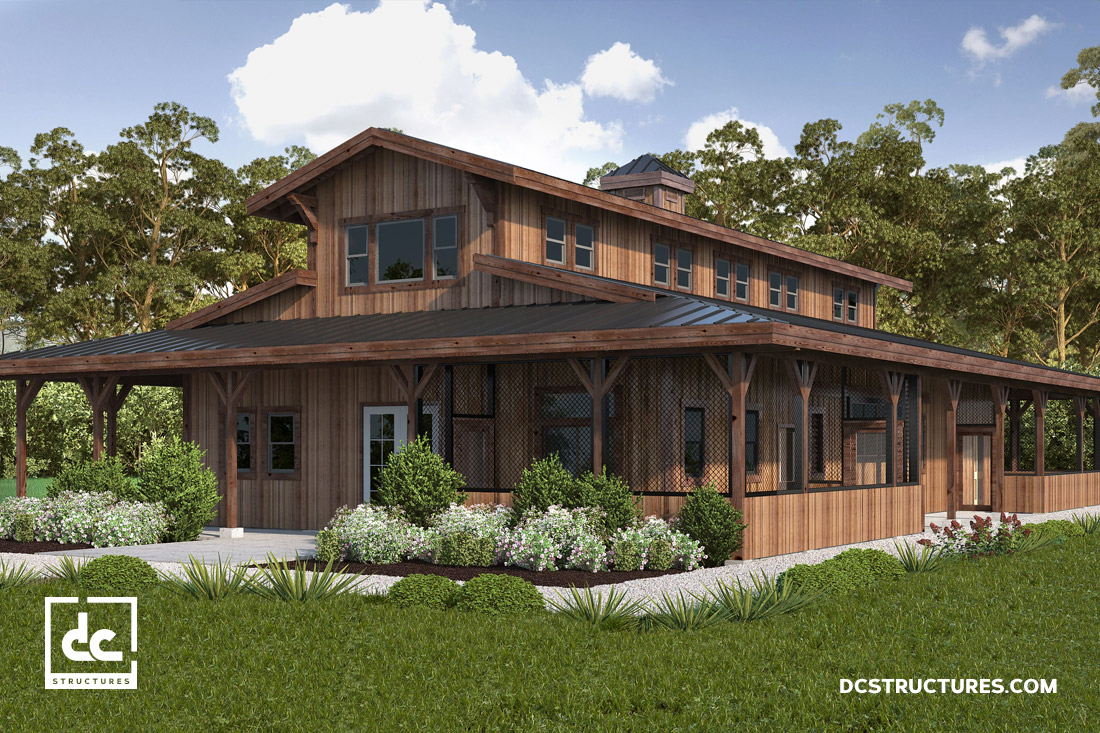 This unique barn is planned for a spectacular location on the north shore of Kauai in the Hawaiian Islands. Our clients made several modifications to our Powell 60′ Monitor Barn Kit to create a new centerpiece for their thriving organic farm.

WHY PARTNER
with DC Structures?
DC Structures is far more than your average building kit company — we're a dedicated team of expert designers, project coordinators, and craftsmen working in tandem to bring your vision to life. From the moment we partner together to move-in day, we make it our goal to deliver a timber frame structure unrivaled in quality, precision, and beauty and an exceptional client experience you'll love from start to finish.
Our process starts with our versatile line of pre-engineered building kits — all of which are designed to be completely modifiable to your needs. With the help of our designers, you'll have the ability to transform your model into the perfect structure for its purpose and customize your design with hundreds of our premium material selections. Throughout the process, our team makes it a point to ensure your satisfaction at every stage. By utilizing industry-leading technologies, we're able to communicate important updates instantly and efficiently with every client, no matter where they are in the world. With thousands of possibilities for your design, high-quality materials to choose from, and a world-class team supporting you every step of the way, you're guaranteed to love your experience with DC Structures.
WHY BUILD A TIMBER FRAME HOME

In Hawaii?
Timber frame homes are commonly revered for their dramatic exposed beam interiors and open floor plans, but there are plenty of benefits to building timber frame structures aside from their aesthetic appeal. For instance, timber frame homes offer superior durability in comparison to conventionally-framed homes – a result that's owed to the use of large heavy timbers over dimensional lumber to create the structural frame. This makes timber frame homes a natural choice for clients located in tropical storm-prone areas like Hawaii, as timber frame homes can withstand extreme weather conditions better than most homes built today.
Timber frame homes are also inherently energy-efficient structures, considering wood is a naturally insulating building material. As a result, clients can save a considerable amount in energy bills every month, as our heavy timbers help keep you warm in the wintertime and cool during the summer months. Additionally, our clients can enjoy major savings on their timber frame home investments as a byproduct of our hybrid framing method. Our use of traditional timber framing in combination with conventional framing methods allows our exposed heavy timbers to shine in areas of your home designed for entertaining, including your great room, kitchen, and master suite, while reducing costs in less frequented spaces.
REQUEST A FREE DIGITAL CATALOG
---
Start planning the building of your dreams with the latest DC Structures product catalog, containing loads of information on pricing, materials, options and upgrades, photos, videos and more.
WHERE IN HAWAII DO WE SHIP OUR TIMBER FRAMES?
Our pre-engineered timber frame home kits can be shipped anywhere in Hawaii, regardless of whether you live in Honolulu or Kauai. Here's where we commonly ship our pre-engineered timber frame home kits within the state of Hawaii:
Honolulu
East Honolulu
Pearl City
Hilo
Waipahu
Kailua
Kaneohe
Kahului