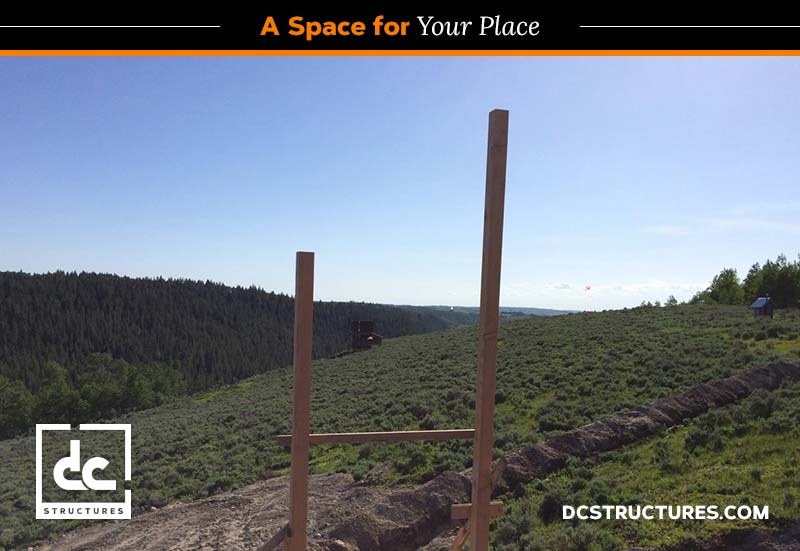 This is a fascinating time in rural America. There are more young people looking to embrace farming and more sustainable lifestyles; living closer to nature and growing food for consumption or sale is becoming more attractive to this segment of the population. Those who want to make a change in their lifestyle can find it difficult to get the land they require for their purposes. Land access has been known to pose significant challenges for farmers getting started, according to a survey conducted by the National Young Farmer's Coalition. Finding the right piece of land and making sure it suits a buyer's objectives takes considerable time and effort in many instances.
In addition to talking with local farmers and asking questions, the following tips can help those buyers interested in buying land for a barn kit or similar structure.
Working with the Right Real Estate Agent
Not every agent specializes in the type of details applicable to farming, such as water rights and soil types. Finding a suitable agent makes it easier to become more informed on issues like easements and zoning. Buying land in rural areas can become hard to navigate, making it worthwhile to find an agent experienced in the buying and selling of land to be used for barn kits or other similar structures. While many people aim to hold onto land for a long time, it is good to have the peace of mind that it can be sold quickly and effectively years from your original purchase.
Buying Land with Existing Infrastructure
Existing structures, such as outbuildings, fencing or equipment, may change a potential buyer's investment. An owner may find that a piece of property has additional assets, such as irrigation pumps or fenced pastures, which can serve to reduce costs and make it more affordable to farm the space. It is important to perform due diligence when considering any potential property suitable for a barn kit.
Performing a Site Evaluation
Visit the site a few times during escrow to evaluate the site and determine its suitability to meet specific needs. Some aspects to consider include:
Slopes which may impact management options;
Sunlight exposure for specific crops;
Flood zones; or
Microclimates as a result of being located in a valley.
Looking at the various features of a site and how they might impact the building of structures and the productivity of the land is necessary prior to having a successful farming venture. This all goes into assessing the land and any resources provided on it and can help buyers plan out their first year after purchasing a property. How the land will be used and the types of animals and crops that could do well on the space are necessary to know before selecting and buying land for a barn kit or to use for farming.
Reading the Fine Print
Are there any encumbrances or easements on the land? Prior to making any purchase, carefully read all attachments and the complete title report. Discuss any incongruities with a title officer. Easements, such as power, road and irrigation easements, may require the attention of a lawyer. Understand who may come onto a property. Taking steps to learn more about easements can reduce the potential for undesirable surprises later.
Knowing Local Zoning Laws
What a buyer plans to do with a purchased property might make them eligible for special programs which may reduce the accompanying property tax. In some cases, purchased land used for exclusive farm use may be eligible for unique tax assessment programs. Changing from active farming to not farming the land can allow a property to fall out of such programs. Speak with a county tax assessor to learn more about the options and any limitations for use or development as it applies to a property's zoning status.
Making the Dream a Reality
More people than ever before are interested in living a lifestyle surrounded by nature. The call for some is strong and the addition of useful and practical structures can help property owners make the most out of their new space. High-quality structures at DC Structures can be integrated with existing structures on a property and potentially boost property value.
---
Ryan Tollefsen is a realtor and team leader at Unity Home Group, Keller Williams Realty Alaska. To read more from this guest author, visit the Alaska Real Estate Blog.