Known for their stunning craftsmanship and unparalleled warmth, heavy timber residences are some of the most sought-after home designs for today's homebuyers. Yet, you may be surprised to learn that most people can't tell the difference between the two of the most popular styles for these homes – timber framing and post and beam construction.
Timber framing and post and beam construction are centuries-old building methods that utilize large heavy timber posts and beams to create the frame of a structure. The walls of the building are placed on the outside of the frame, creating a beautiful interior characterized by exposed structural timbers and high ceilings. Because these methods are similar in style, it can be difficult to distinguish one from the other. To the trained eye though, it's easy to determine which is which by simply paying closer attention to the detail in one's space.
The key difference between timber frame and post and beam homes lies in the method used to secure the frame's joinery. While post and beam homes employ metal fasteners and connectors, both exterior facing and hidden, to join its heavy timber posts and beams, timber framing relies on wooden pegs only to create a rock-solid frame. If you're having trouble visualizing how this works, just think of timber framing as Legos, in which all the pieces are designed to fit perfectly with one another.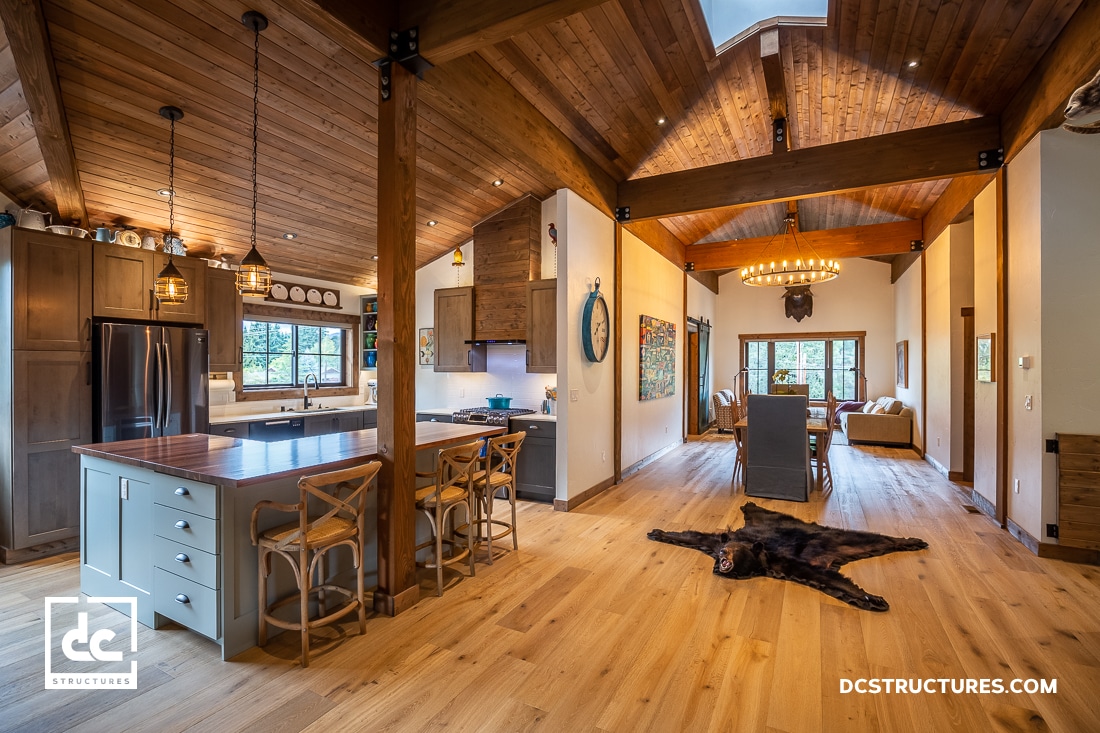 Since timber framing is very labor-intensive due to the precision and skill needed to execute this style, timber frame homes are also much more expensive than post and beam homes to build. This is partially why the majority of timber frame homes being built today utilize a combination of timber framing and conventional building methods to achieve the same look and feel at a lower cost. These types of timber frame homes are commonly referred to as hybrid timber frame homes, which is the term we use to classify our line of timber frame homes.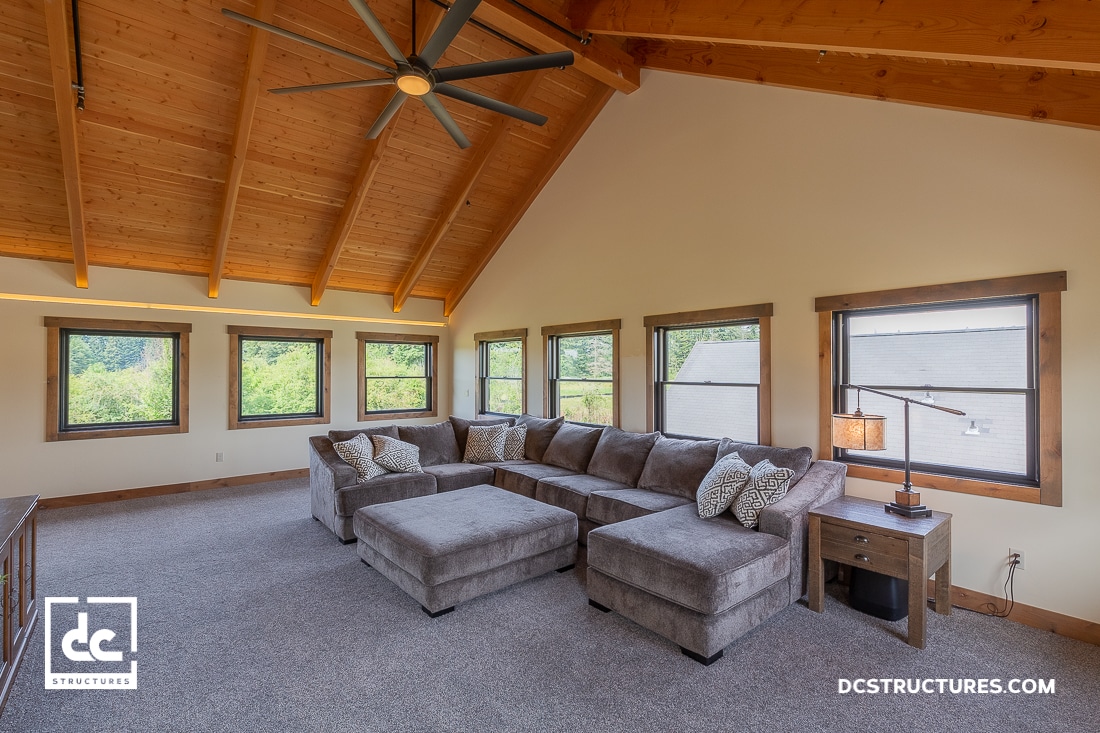 Ultimately, the decision to invest in a timber frame home or post and beam home comes down to how you want your interior to look and feel. If you're looking for a stately home with dramatic interior spaces, a timber frame home would likely be a great fit for you and your family. If you're interested in a home with plenty of flexibility and classic style, a post and beam residence might be a perfect option for you. Regardless, timber frame and post and beam homes are timeless designs that are guaranteed to stun any guest and last you and your family a lifetime.
If you're looking for the perfect heavy timber home for your property, be sure to check out our line of timber frame and post and beam home kits today!