If there's anything we learned in 2021, it's that demand for housing is exploding across the U.S. From major cities like Chicago and Seattle to rural communities in Colorado and Tennessee, we saw an influx of eager home buyers snap up listings left, right, and center, with many homes flying off the market within hours of being listed and often well over asking price. The red hot housing market has created somewhat of a catch-22 for home buyers, considering mortgage rates remain historically low while dwindling inventory means stiff competition and fewer options across the board. But the challenges of finding affordable and livable housing aren't exclusive to home buyers; renters are also feeling the financial and mental strain of the booming U.S. housing market. 
According to Fortune.com, rent prices in the U.S. rose more than 10% in 2021 and will likely continue to climb in 2022. In cities like Dallas, where the population grew by 120,000 residents in the last year or so, renters are having an increasingly difficult time finding affordable rentals throughout the city – and they're not alone. With thousands of empty-handed home buyers leaving the housing market and millions of Americans continuing to move states, the rental market in 2022 is on track to become even more saturated than the previous year. And while this may seem like bad news for renters, there is a solution that could help alleviate the housing crisis in cities across the U.S. and open new doors of opportunity for current and future homeowners.
The solution we're referring to is accessory dwelling units, otherwise known as ADUs. Often added to one's backyard space, an ADU can serve as a detached guest suite, an office, a workshop, or a personalized man or lady cave. In the context of this blog post, an ADU creates a mutually beneficial opportunity for renters and homeowners, considering long-term renters provide homeowners with a stable source of passive income in exchange for a quiet, flexible rental within their budget. Not to mention, an ADU can substantially increase the value of one's home, making it a lucrative investment that virtually pays for itself and more.  
Whether you're planning to build a new home or considering adding to your existing home, an ADU is a wise investment that offers numerous benefits for homeowners and renters alike. If you're in the market for an ADU of your own, take a look below at some of the prefabricated ADU kits we offer that might just be the perfect solution for your property: 
McKenzie Cabin Kit:
With 651 square feet of conditioned living space, our McKenzie Cabin Kit can serve as a detached one-bedroom rental perfect for solos or couples.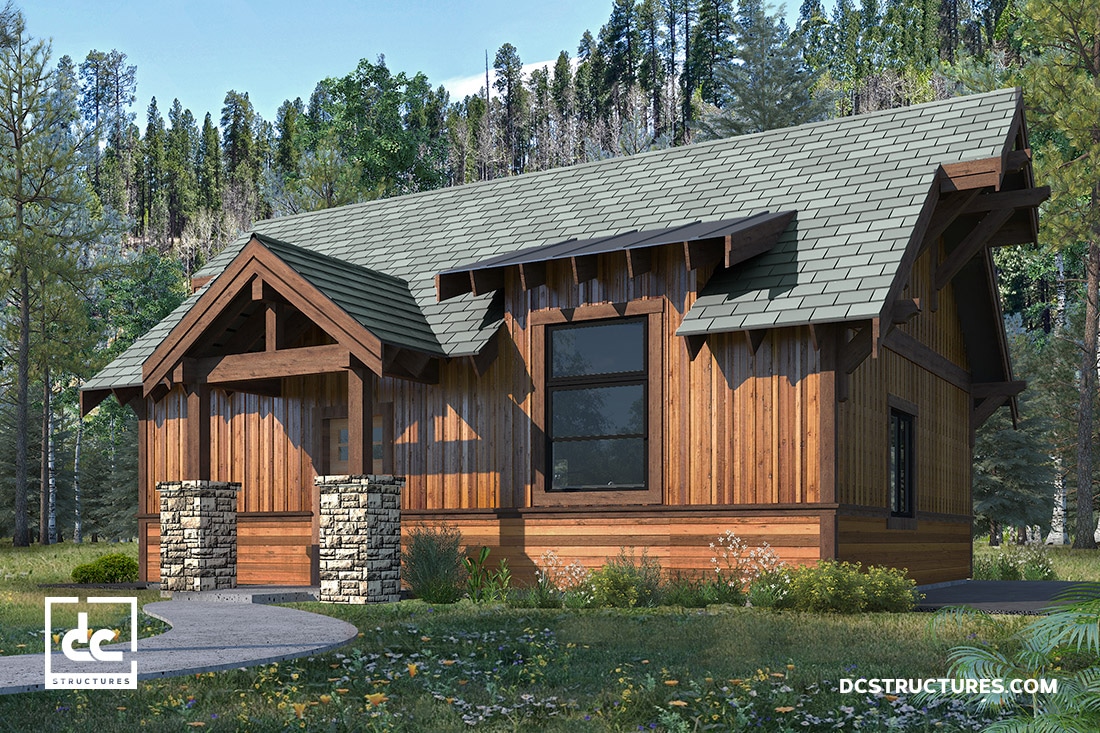 Modern McKenzie Cabin Kit: 
This modern, sloped cabin design offers slightly more square footage than our classic McKenzie Cabin Kit, boasting 721 square feet of flexible living space.
Deschutes Cabin Kit: 
The Deschutes Cabin Kit is a 776 sq. ft. post and beam structure designed with one bedroom and one bathroom. With the help of our designers, you can add a second bedroom to the existing design or customize your floor plan entirely.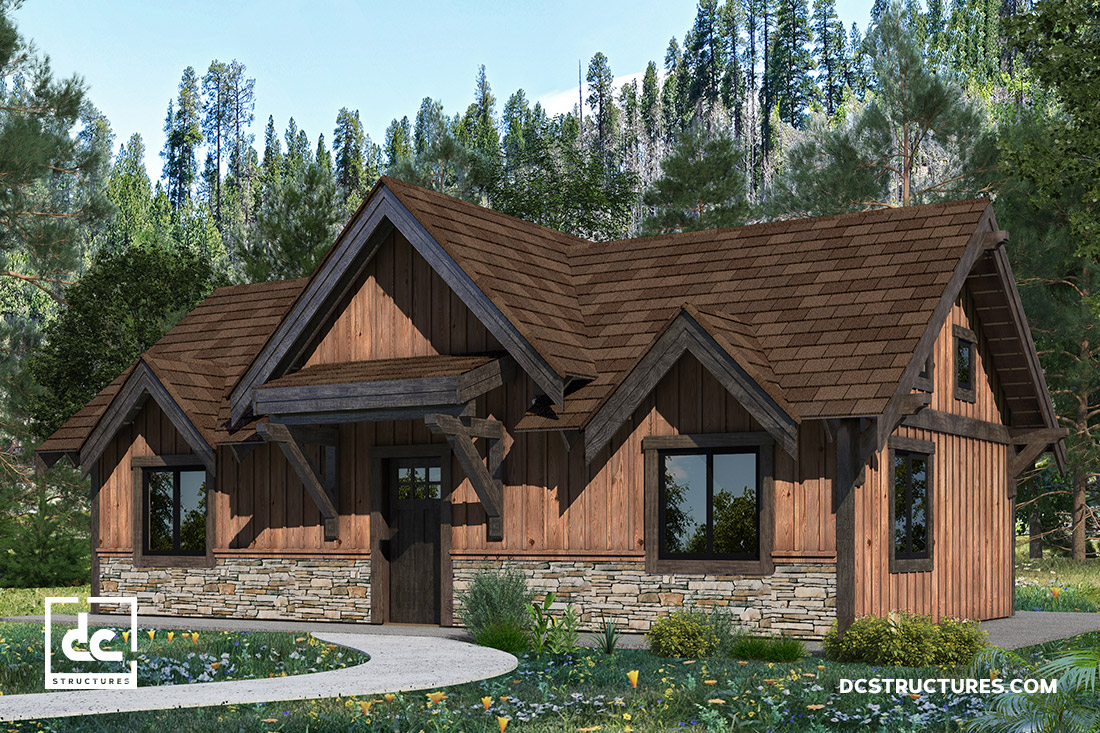 Modern Deschutes Cabin Kit: 
The modern take on our Deschutes Cabin Kit, the Modern Deschutes is a simple one-bedroom cabin design with room for creativity.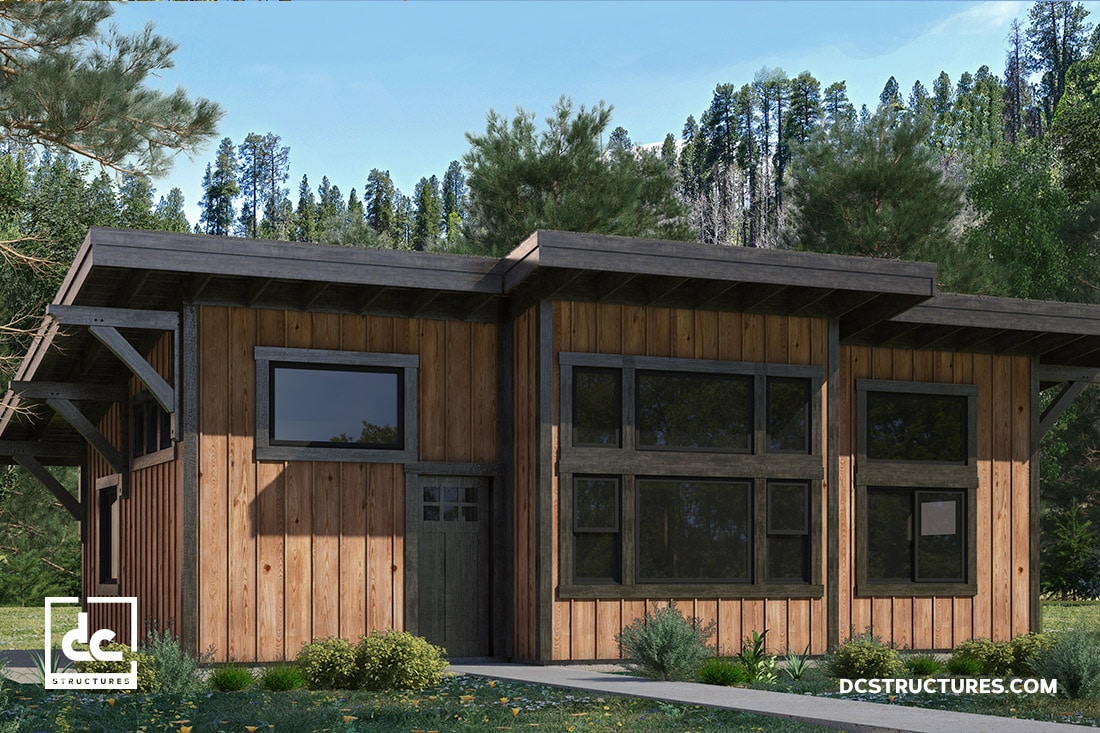 Rogue Cabin Kit:
This two-bedroom, two-bathroom cabin kit features a cozy master suite, an open-concept living space with vaulted ceilings, and a charming covered porch. With its classic cabin appearance, the Rogue offers the warmth and comfort of a small home or cottage.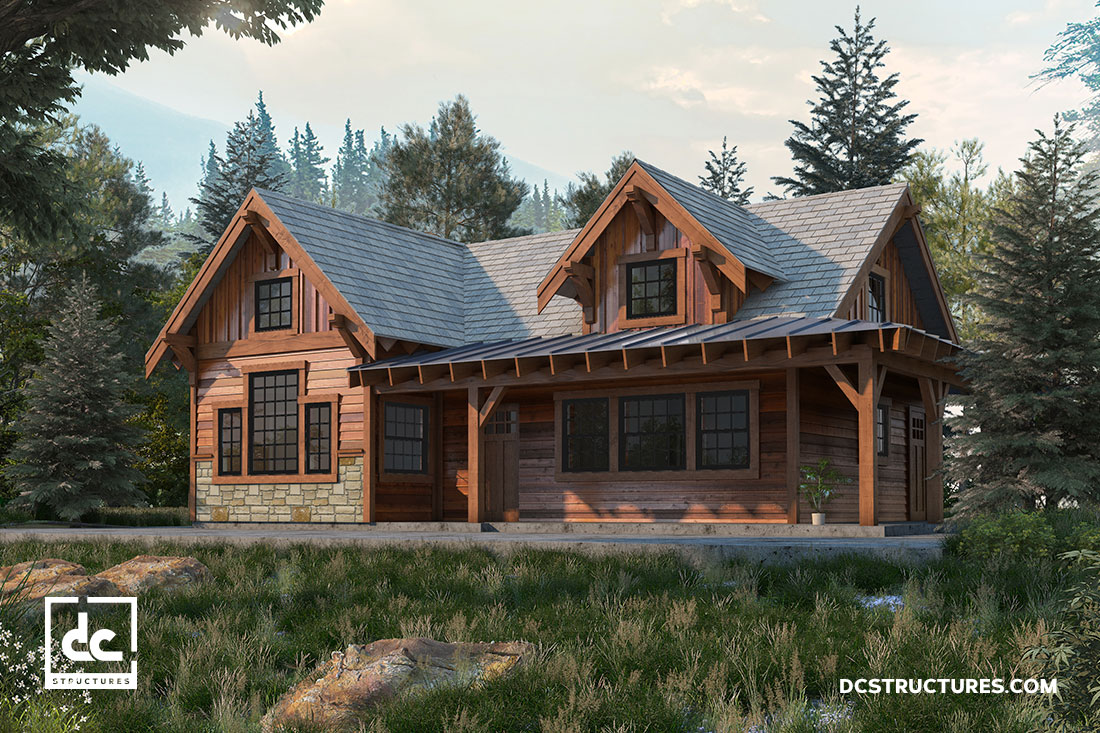 Modern Rogue Cabin Kit: 
Coming in at 948 square feet, the Modern Rogue Cabin Kit offers ample room for two bedrooms, two bathrooms, and open-concept living. Like our classic Rogue, this cabin design includes a covered porch. 
Need inspiration for your ADU project? Check out our project gallery to see how our clients transformed their kits into the perfect ADUs for their homes! 
If you're ready to get started on your ADU build, give us a call at (888) 975-2057 or request a quote here.