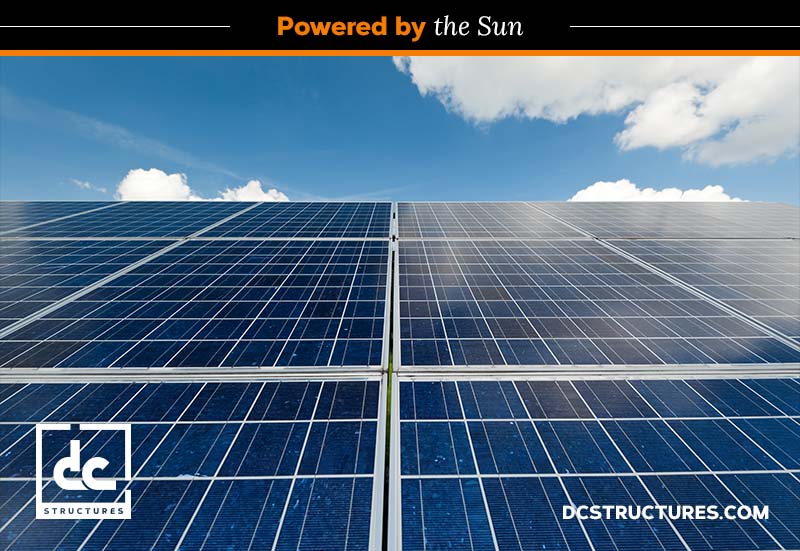 Solar is the fastest growing alternative energy source in the world—a trend most would have dismissed as a fluke 48 years ago. That's because photovoltaic systems back in 1970 were wildly expensive, costing around $70 per kilowatt an hour. Today, you pay significantly less at just 12 cents an hour per kilowatt. The overall price for kilowatt hours has dropped more than 10 percent since 1980. If these trends continue, analysts believe solar will inevitably contribute 20 percent to total energy consumption in the United States by 2030.
It's easy to see why solar is one of the best disruptive technologies out there, and why an increasing number of homeowners are opting to make the switch. While we ourselves do not manufacture solar panels, we can definitely help you get set up with some when you go through the process of designing a barn home kit with us.
Here are some things you should consider before retrofitting your barn house building kit.
Infrastructure
Sixty percent of households don't have sufficient roofing infrastructure to support solar panels.
One standard 60-cell residential solar panel can weigh between 40–50 lbs. Powering a house efficiently will require the majority of your roof's surface area, in order to properly aggregate enough power to the inverter and into your battery bank.
A good night's rest comes courtesy of our homegrown Pacific Northwest timber. This wooden material is handcrafted onsite and cured using a process that denotes longevity. If you don't mind sacrificing a little open space in the vaulted ceilings, the installation of extra support beams can reinforce the weight of the panels. We also recommend tweaking the roof pitch for maximum sun exposure. Check out our Flex Design option to learn more about how to further customize your kit!
How Much Does Solar Cost?
The average gross residential cost for solar panels before factoring in tax credit reductions can hover between $16,800 and $30,000. Sleek solar products like Elon Musk's powerwall and solar roof can cost $12,000 to $15,000 for a 2,000 sq. ft. home. The powerwall, a highly efficient and discreet battery system, will add another $3,000 to $6,000 depending on your needs. However, sticking with conventional solar panels is still the better option at this point in time.
Simplicity is a universal philosophy amongst our rustic designers. For a 3,000 sq. ft. home with a $200 monthly power bill, a conventional 8.5 kW system would only cost $26,000 to install. At this scale, Tesla's photovoltaic cells would only be able to produce 6.25 kW at a $60,000 price point, giving you less for more.
Tax Credit Reductions
Federal tax credits for solar last year saved the average individual $5,000. A tax credit is a dollar for dollar reduction of the price you pay for installation. 30 percent is the current reduction rate. Eventually, this rate will drop to 26 percent in 2020. A trend which will continue to fall unless Congress chooses to renew the program's reduction policy. With only one year left, applying for these reductions before installation would be the most prudent move you could make.
What is Net Metering?
Net metering protects the energy you generate onsite from being abused by utility companies. If a utility company overuses the power you contribute to the grid, then you're entitled to reparations. Running your meter backwards will result in credit that can be used on your next electrical payment. Each state is different depending on where you are. Be sure you do some research before turning your kit into a self sufficient off-grid mecca.
Ready to take the first step toward designing your dream home today? Request a free quote to get started!