Barndominiums, or barndos for short, are some of the most popular home designs to emerge in the 21st century; and for those who love the look of classic American barns, it's not difficult to see why! With their wide-open interiors, high ceilings, and modern design features, barndominiums make beautiful family residences that are both highly unique and timeless in their appearance. Although there's been some debate in recent years over what a barndominium is, the reality is a barndo can be many things depending on how you see it. If you're interested in learning more about barndominiums, their origin, and, more importantly, what we offer in the way of these structures, keep reading below! 
What is a Barndominium?
As the name suggests, barndominiums are essentially part barn and part condominium in the sense that they offer the aesthetic of a traditional barn and the function of a condo or home. Though primarily designed for living, barndominiums can also include hobby workshops, garages, horse stalls, or anything else you envision, making them the perfect fit for those seeking a multi-purpose structure. In many ways, barndominiums are synonymous with our barns with living quarters and barn home designs, considering all three offer similar features and floor plans. However, the primary difference between our offering and most barndominiums on the market lies in the construction method used to create these structures, as we typically use post and beam construction or timber framing as opposed to steel framing or post-frame construction.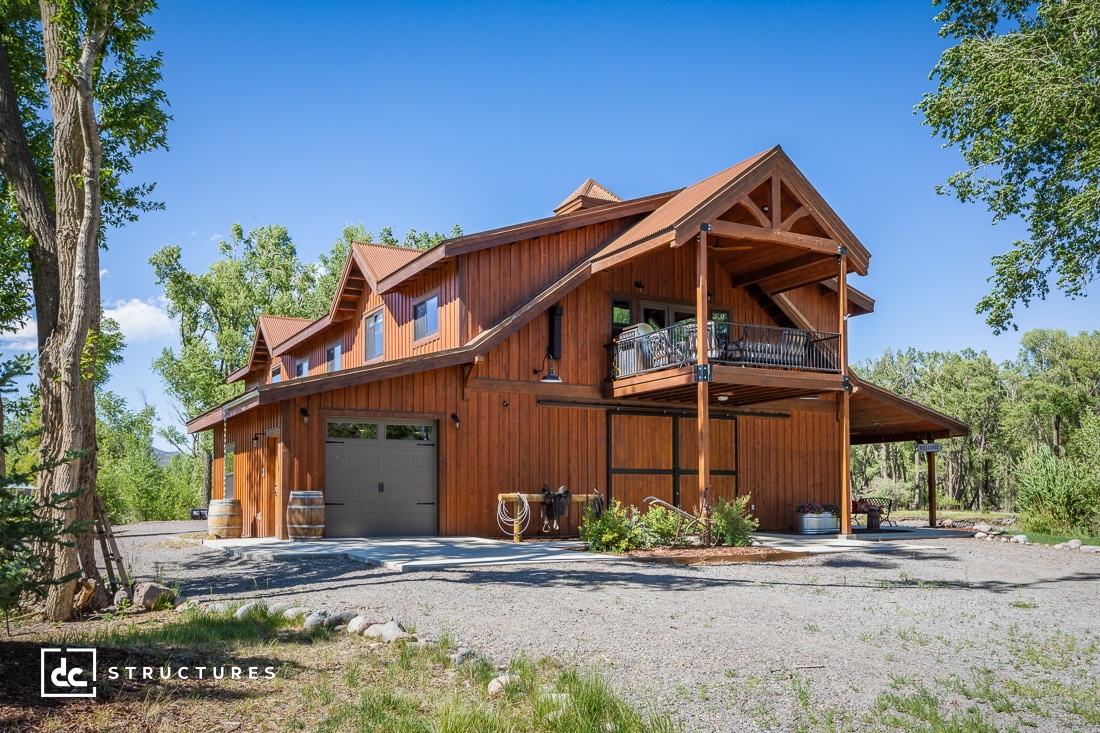 Where Did the Term Barndominium Originate? 
Despite being a relatively new concept, it may surprise you to learn that the term barndominium has existed for over three decades. Initially coined by Connecticut real estate developer Karl Nilsen in 1989 to describe residential properties that include boarding facilities, barndominiums now encompass everything from renovated barns to metal-built barn kits and pre-engineered wood buildings. Although Chip and Joanna Gaines of HGTV's Fixer Upper are to thank for breathing new life into the term, a big reason barndominiums are so popular today is their affordability and ease of construction. While barndominiums converted from old horse barns and agricultural barns can be expensive and time-consuming to renovate, the average barndominium is a prefabricated, steel-framed building that is generally cheap and easy to build. 
What We Offer
We typically use post and beam construction or timber framing to create our "barndominium" structures. Though these methods are generally more costly than steel framing or post-frame construction, there are a few excellent reasons why we utilize heavy timber construction over cheaper alternatives. One of our main reasons for using post and beam construction or timber framing is that these methods result in incredibly durable and beautiful wood structures that can last up to a century or longer. While steel-framed or post-frame barndominiums may come with low upfront costs, these structures will only last up to 50 years if maintained properly and are usually far less attractive and unique than their heavy timber counterparts.
Another reason for using post and beam or timber frame construction is that these methods offer superior insulation for your barndominium project. Considering wood is a naturally insulating building material, you can expect your structure to keep you and your family warm and cozy during the wintertime; whereas with steel-framed barndominiums, you may not even be able to build these structures in areas that experience extreme cold because of their poor insulation qualities. Though homeowners can add winterization features to their steel-framed barndo, this means spending more money on something that won't last that long and doesn't have the infrastructure to handle certain climates or weather occurrences. 
Lastly, a huge reason why our offering is far better than steel-framed and post-framed barndominium kits is that we offer the same benefits associated with these builds minus many of the setbacks. We utilize prefabrication as part of our process, which means all the framing lumber used to create your walls, roof, and floor components is pre-cut, drilled, and labeled before arriving on your job site. As a result, our clients can expect a highly efficient and accurate framing process that takes 30% to 50% fewer framing hours than a conventional build and saves them considerable time and money during construction. Our barndominium-style structures also include several desirable features associated with steel-framed barndominiums, including vaulted ceilings and open-concept layouts, while featuring exposed heavy timbers that only come with post and beam and timber frame structures. This added touch makes a considerable difference inside your space, as these exposed timbers will give your barndo a truly authentic barn appearance.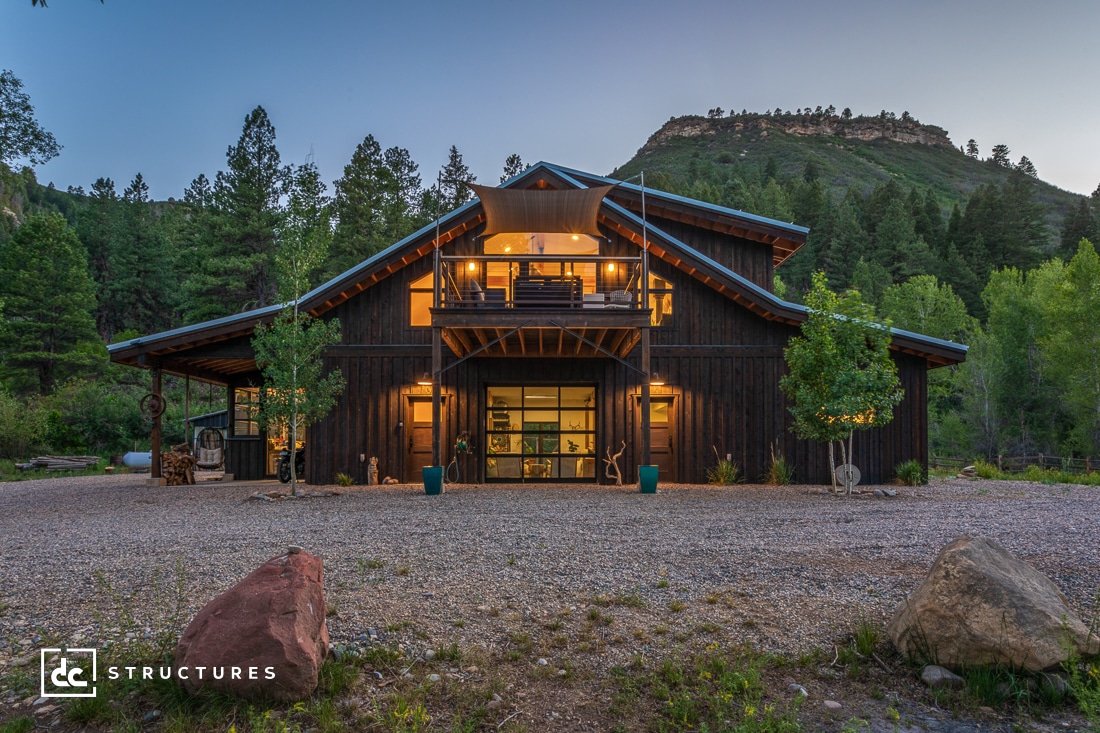 Thinking of building a post and beam or timber frame barndominium on your property? Request a free quote today or give us a call at (888) 975-2057!