If you frequent Pinterest, chances are high you've come across a number of boards dedicated to farmhouse décor and timber frame interiors. Best described as contemporary rustic, this design style is one of the biggest interior design trends to explode in the last decade as part of a growing obsession with barn-style residences. While rustic is a broad term that encompasses many different design styles, the idea behind contemporary rustic design is to integrate nature-inspired elements in modern spaces to create a warm and welcoming environment. This can be anything from adding a stone fireplace to your living space to simply investing in rustic wood furniture. If you're seeking contemporary rustic inspiration for your barn home, here are some ways you can pull off Pinterest-worthy interiors that evoke a sense of countryside bliss.
Make Your Home Feel Like a Renovated Barn with Repurposed Wood
As sustainable design becomes more of a necessity than a luxury, more people are incorporating repurposed materials in their home in an attempt to curb their carbon footprint and minimize waste. While this can take the form of anything from reclaimed stained glass to antique brick, one of the best and most popular materials that our clients choose to include in their barn home design is repurposed wood. Aside from being an eco-friendly building material, reclaimed wood is beloved by a majority of Americans because it brings a sense of history and natural beauty to any modern living space. Although there's no limit to what you can do with reclaimed wood in your barn home, our clients typically use this material for accent walls in their living areas or as barn-style doors, cabinets, and shelves. When paired with modern light fixtures and neutral color schemes, reclaimed wood accents make unforgettable focal points that are certain to make your home feel cozy and luxurious.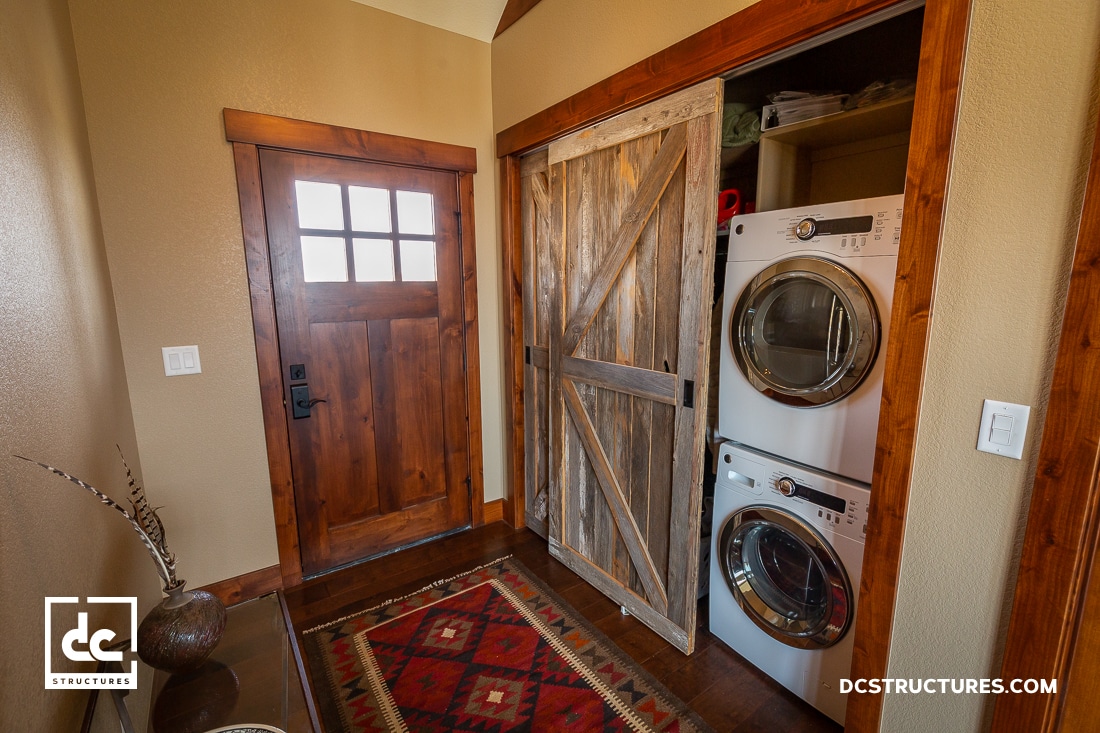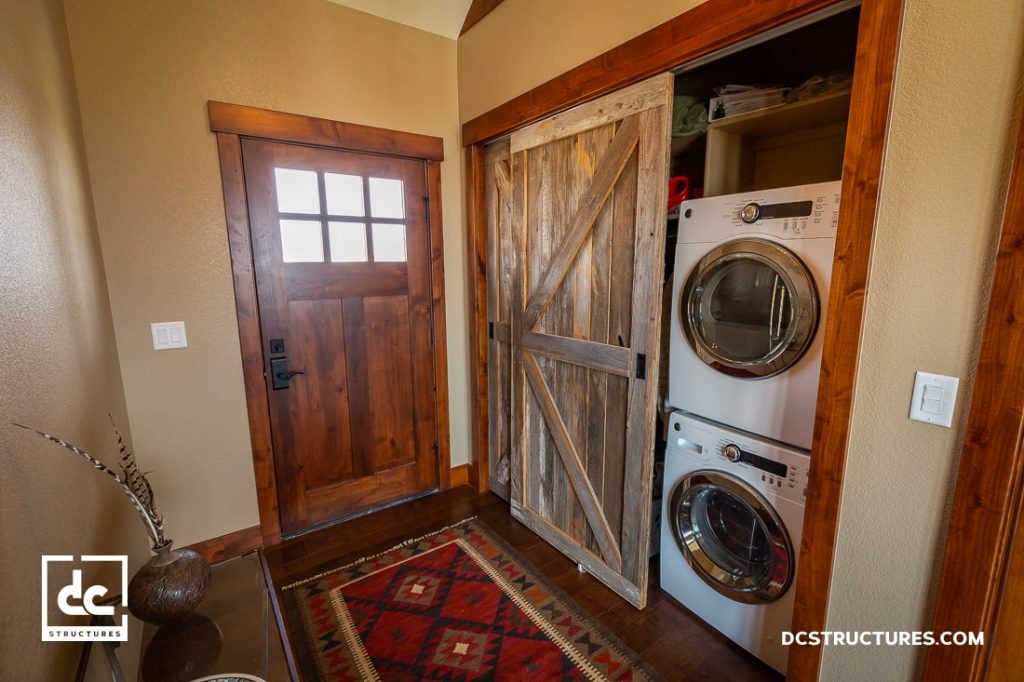 Use Natural or Neutral Color Schemes
When planning the design of your barn, it's important to think about what will best complement the heavy timbers in your living space. One of the easiest ways to highlight the beauty of these exposed beams is by using a natural or neutral color scheme throughout the interior. Many of our clients achieve this effect by using an off-white, cream-colored paint, but you can also use warm browns, greens, or grays. Essentially, a warm color scheme that looks and feels earthy is a perfect addition to any rustic-inspired space.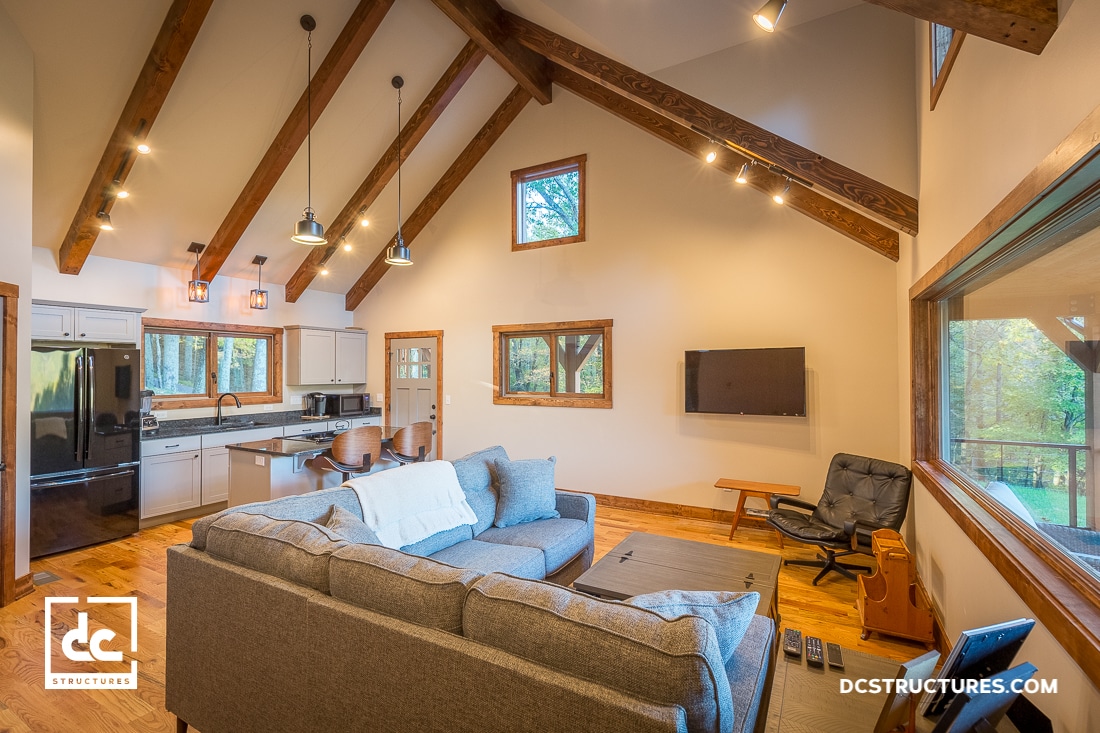 Style Your Walls with Shiplap Siding
Traditionally used as exterior siding, shiplap siding is a style of wood siding made from long planks that are horizontally mounted with small gaps between them. In recent years, shiplap siding has been appearing in more and more homes across the country, with millions of homeowners using this type of wood siding as beautiful wall accents in their living areas. Though the most popular form of utilizing shiplap siding as a wall accent is to paint it white for a beachy coastal look, many clients like to use barnwood-style shiplap siding to complement their exposed beam ceilings. This stylish wall accent adds a rustic, yet elegant touch to our barn homes and makes for an eye-catching design element in any living area.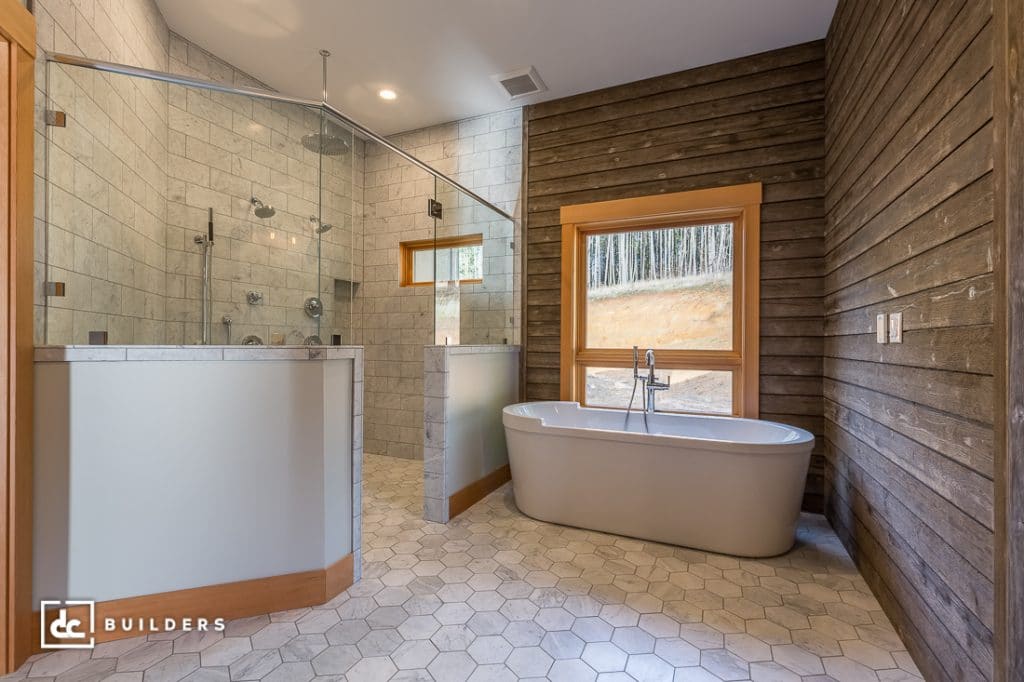 Add Animal Decor for an Outdoorsy Effect
Contemporary rustic design is all about bringing elements from the outside and incorporating them into modern interiors, whether that be rustic wood accents, plants, or even animal décor. One of the biggest trends that we've seen in a number of our clients' homes is the use of custom chandeliers made from deer antlers. This feature makes a wonderful centerpiece in living and dining rooms, while also drawing attention to the gorgeous heavy timber beams in our barn homes. Some of our clients have also incorporated antler wall accents and tasteful taxidermy in their homes to accentuate the natural look of their space. Depending on your vision, you have the option of using faux antler chandeliers and animal-inspired design elements to achieve this same effect in your home.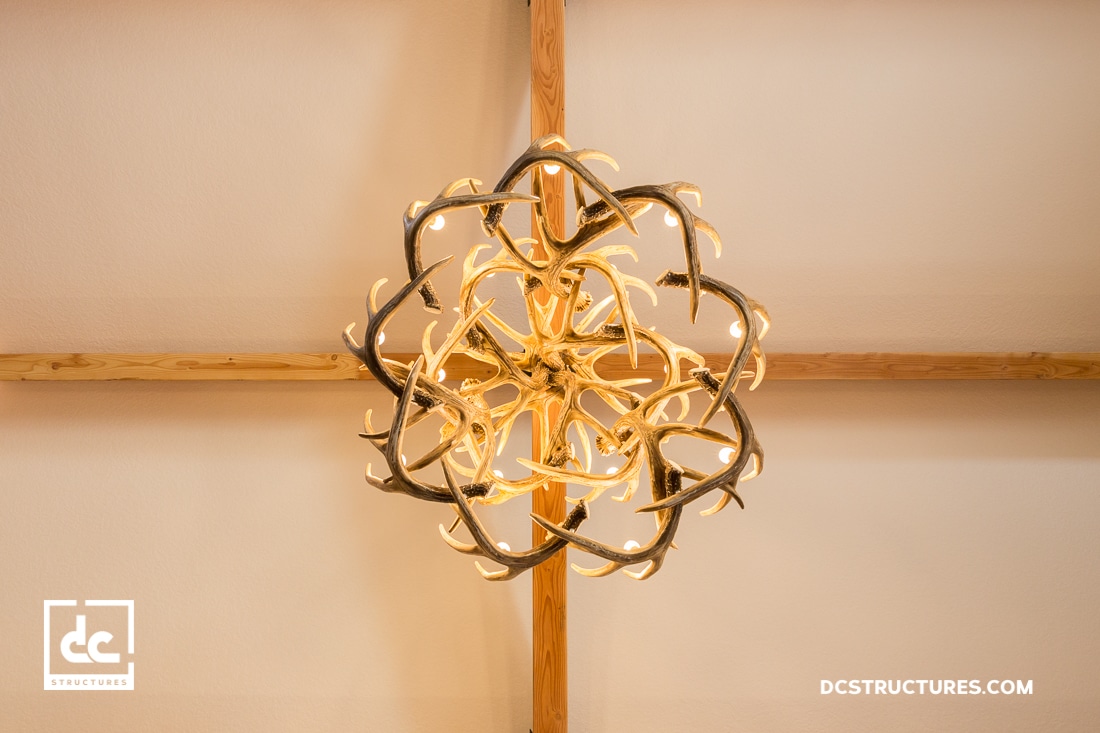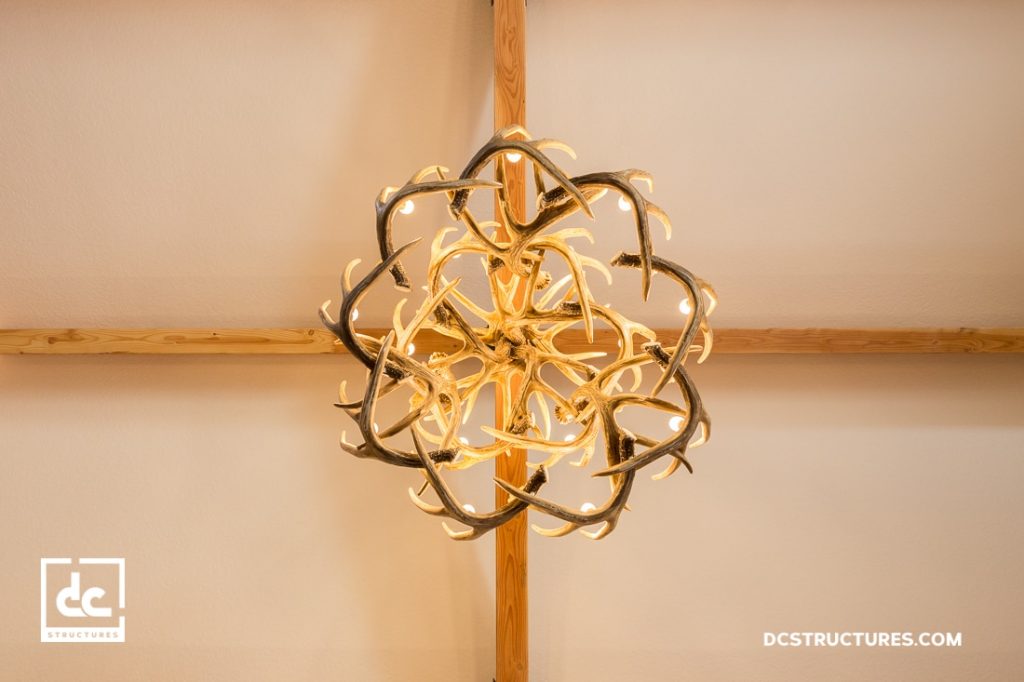 If you're considering investing in a barn-style home with contemporary rustic flair, be sure to request a free quote today and one of our design specialists will be in touch shortly!